A shopaholic's paradise: what and when to buy in popular tourist countries
Once a week, we'll send you the best articles and tips for travel hunters!
Special shopping tours have recently become popular: a travel agency gathers a group of people and sends them for 3-4 days to some Milan or Paris. They shop there until their pulse goes out and their wallet is empty. They may still have time to walk around the city, if there is any strength left. These tours are quite expensive, and to fully relax and spend time with family is unlikely.
Another thing is to set aside a day for a measured shopping during a standard vacation somewhere in Turkey or Thailand. And believe me, it is worth it.
Shopping in UAE
The best time for shopping:
Dubai Shopping Festival – takes place in January-February, lasts several weeks, discounts up to 70%.
Summer Surprises in Dubai – starts at the end of June, lasts about a month, discounts of about 50%.
Shopping Festival in Abu Dhabi – starts at the end of March, lasts a month. You can count on discounts not only in stores but also in the tour desk, restaurants and hotels.
For shopping, the best emirates: Dubai, Sharjah and Abu Dhabi.
What to buy:
The most profitable purchase in the Emirates is gold. You can buy it "for cheap" in the form of jewelry and bullion.
Clothing and shoes are the second most popular category of purchases. Brands in Dubai are 20-40% cheaper than the retail price in Russia and Europe. Buy branded clothing is better in the malls or shopping areas. For national clothing go to the markets.
Also in the UAE it is advantageous to buy cosmetics and perfumes from past collections of international brands. The prices in this case may be 30-40% lower than in Russia and Europe. The Arabic perfumes are worth special attention. In some stores you will even be offered to create your own unique fragrance right in front of you. It is worth buying cosmetics in large shopping malls or in the stores in the tourist areas.
Do not forget to bargain while shopping in the UAE. Even in the boutiques with a fixed price you can ask about the last fixed price or the best fixed price. It is possible that you will receive a discount. And not a bad one.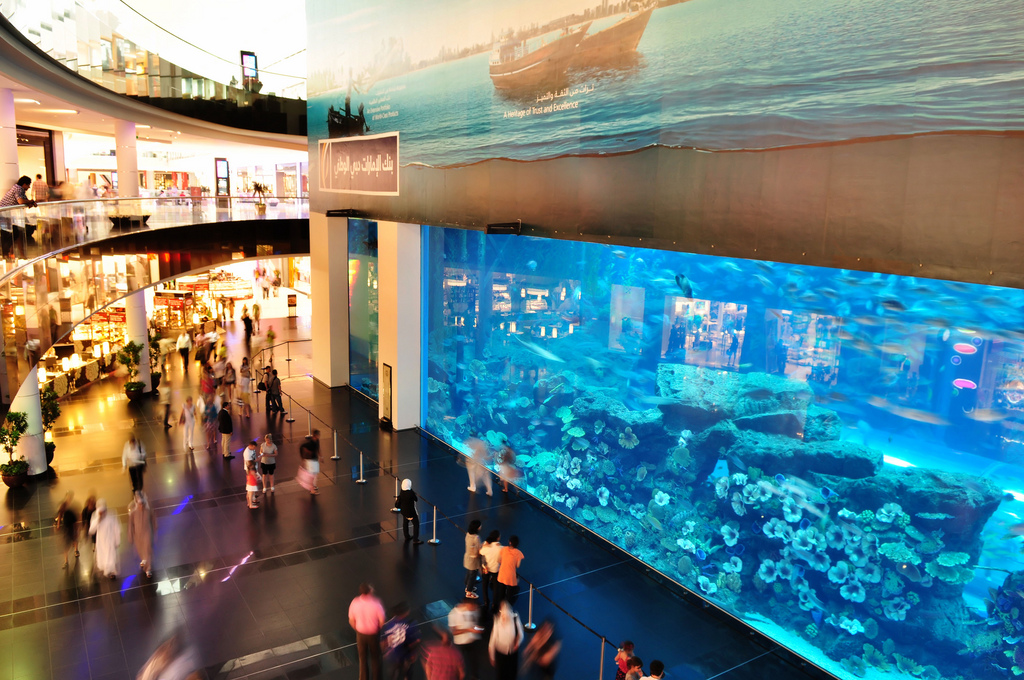 Shopping in Thailand
The best time to shop:
Many stores and malls regularly have great sales, regardless of the season. Whenever you go, there is likely to be a sale at one of the malls.
The main event for all shopping lovers in Thailand is called the Amazing Thailand Grand Sale. Discounts at this time up to 90%. This sale takes place from June to August, but the exact start and end date varies each year. It is possible to get a discount not only in stores, but also in spas, restaurants, hotels, museums.
Other seasonal sales are held before the European and Chinese New Year and national holidays (the second Saturday in January, February 3, March 13, April 13, etc.).
The best cities for shopping: Pattaya and Bangkok.
What to buy:
Bring from Thailand clothes made of natural cotton and silk, clothes and accessories made of leather of exotic animals.
Special attention should be paid to cosmetics based on coconut oil. It's better to buy it in supermarkets or drugstores, where it is cheaper than in tourist stores.
Of jewelry in Thailand, you can buy silverware, sapphires weighing up to 2 carats, and natural pearls. Such purchases are best made in specialty stores in factories.
In Thailand, too, you have to haggle all the time. Especially in the markets and tourist shops. Sometimes you can knock down the price by as much as five times.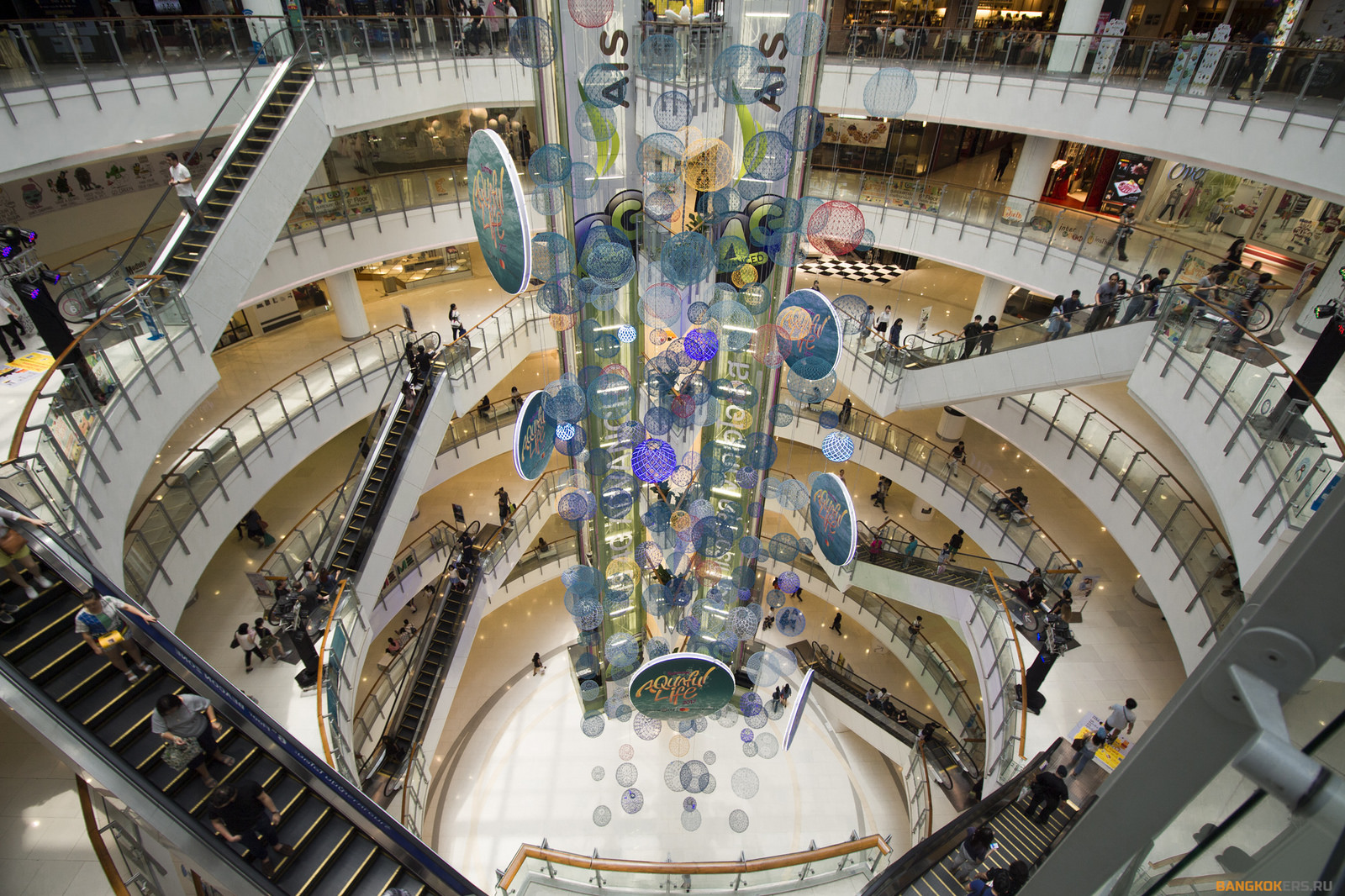 Shopping in Turkey
The best time for shopping:
The main shopping event in Turkey is the Istanbul Festival. In 2019 it will take place from June 8 to 24.
Massive sales in shopping malls take place twice a year according to European traditions:
summer (July-September)
Winter (January-March).
In the markets, the sweetest time for all shopaholics is the end of the tourist season in mid-autumn. At this time, many shops are getting ready to close for the winter and sell out at crazy discounts, sometimes even below the purchase price.
What to buy:
Turkey is famous for its inexpensive and quality textiles. Of the most popular are underwear, home textiles and knitwear. Buy clothes better in shopping malls and brand stores. At the market though cheaper, but the quality is worse.
Also in Turkey you can buy an inexpensive leather jacket or coat. It is better to buy in stores at factories or large shopping malls. In small stores and markets, too risky to get a fake.
In Turkey you can not just bargain, and it is necessary. In many stores there are no price tags, the sellers name the price by eye, taking into account the further haggling.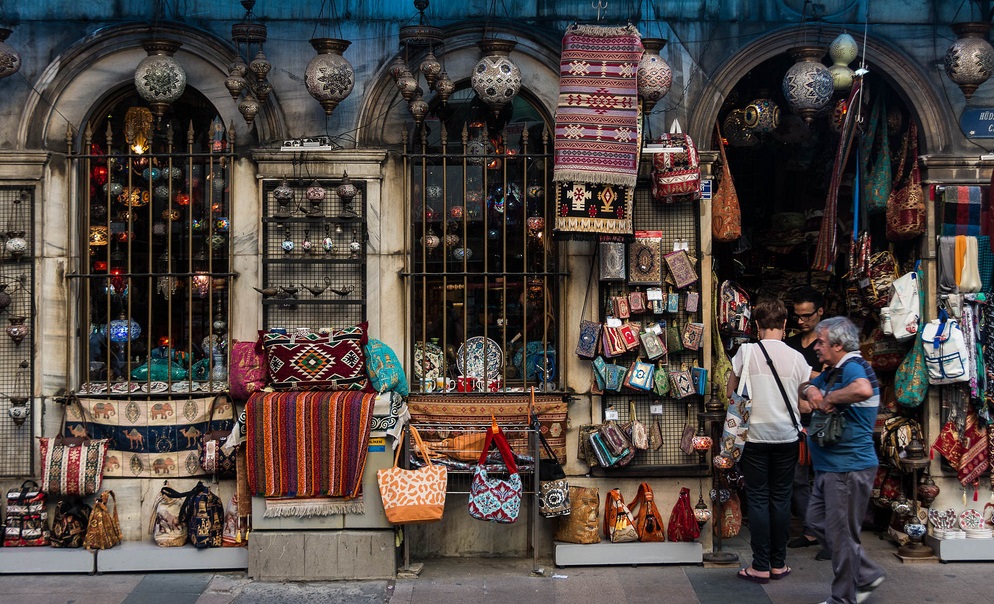 If you decide to go shopping, do not forget that in some countries you can get back up to 21% of the value of goods under the program Tax Free.
A shopaholic's paradise With the help of Russian Post, getting an order from abroad has become easier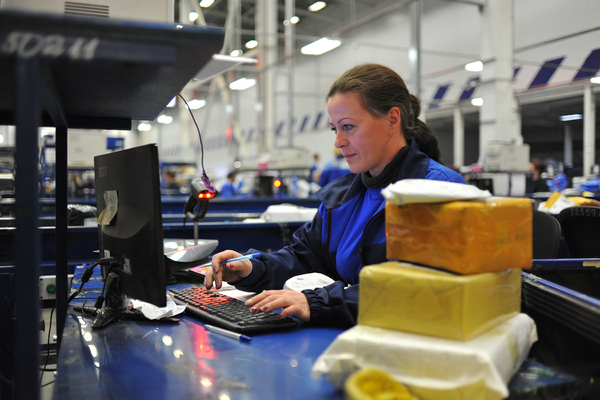 According to a study by Data Insight, B2C (business to customer) online commerce in Russia was $30.6 billion in 2019, and eCommerce per capita reached $170. We are talking about orders made in both Russian and foreign online stores – such as AliExpress, Joom, YOOX, ASOS.
Moreover, experts predict that in 2020, the share of imported online purchases in Eastern Europe and Russia will reach 48 percent – almost half of the total. Digital trade is showing enormous growth, gradually taking over niches previously considered traditional for offline retail: clothing, footwear, and children's goods. About the role of "Russian Post" in the development of online commerce in Russia and how it develops international connections, establishing direct partnerships with the world's largest online stores – in the article "Lenta.ru".
Mail channel
Any Internet order, no matter who does it, includes three important options – each parcel from abroad must not only be processed and paid for, but also delivered. The convenience and speed of these functions ultimately determines the choice of the company through which the consumer will place the order.
The leading operator on the Russian Internet parcel market is "Russian Post": hundreds of millions of items per year pass through it. Also, one of the main advantages of postal items is the speed and ease of customs clearance. In this market niche, Russian Post has a number of serious advantages over its competitors. Customs has a special "postal" channel, which processes parcels almost at the speed of a conveyor belt. Otherwise, given the total volume of shipments delivered through Russian Post, there would be a collapse at customs.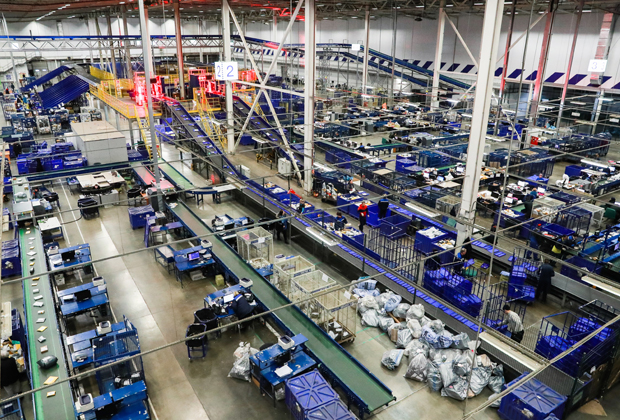 Photo: Sergey Fadeichev / TASS
At the same time, unlike courier delivery, when receiving an order at the post office the client does not need to provide his passport data, TIN and other personal information – of course, if the value of the goods sent does not exceed a certain level. In case of exceeding the duty-free limit – and since January 1, 2020 it was 200 euros and 31 kilograms for one parcel – you still need to provide additional information, and pay the duty (15 percent of the excess amount, but not less than 2 euros per kilogram overweight). However, the joint project of "Russian Post" and the Federal Customs Service allows you to do this online without waiting for the actual delivery of the parcel, and save waiting time.
Clear deadlines
Courier express delivery, of course, has its own niche – parcels that need to be delivered as soon as possible. However, about 90 percent of customers, when placing an order on online sites, do not choose speed, but a clear timeline. They are willing to wait, but prefer to know exactly when they will receive what they have ordered.
To ensure this consistency, Russian Post continues to build and improve the logistics chain. First of all, we are talking about entering the end-to-end segment, where an order placed on an international platform is maintained from the moment it is handed over for delivery until it is delivered to the recipient. The main tool for offering this integrated service to foreign marketplaces will be the network of subsidiaries being created in the sending countries.
Russian Post's subsidiary in Germany, RusPost GmbH, handles commercial and operational activities for European customers. In 2018, RP Logistics Limited was registered in Shenzhen, China, to organize and develop logistics solutions for Asian customers. In 2020, Russian Post is opening offices in Hong Kong, the United States and other countries.
This strategy makes it possible to better understand the delivery requirements of local partners, control its quality and reduce tariffs. For the end consumer, i.e. the person who comes to the branch of "Russian Post" to collect his order, this means a more transparent route for the parcel and optimized delivery time. In addition, the presence of subsidiaries in the region allows for simplified interaction with local delivery services. For example, in October 2019, a joint c-Packet product was launched with China Post for AliExpress for direct air delivery to Russia of c-Packet mail items, which significantly reduced delivery time for Russian buyers.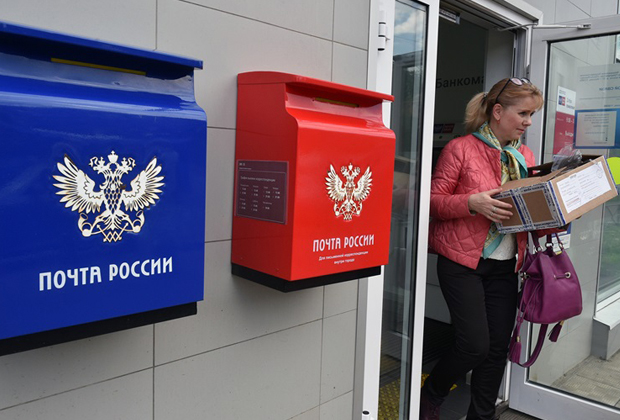 Photo: Petr Kassin / Kommersant
Route optimization
An extremely important element of modernization of the postal delivery system is optimization of routes. Previously, the system assumed that all mail items are accumulated in Moscow and then distributed to the regions. In recent years, Russian Post has been actively developing its infrastructure, building large regional logistics centers automated with the latest technology. Such centers have already been opened in Vnukovo and Kazan, and five more are planned to be commissioned in the coming years.
This system makes it possible to distribute delivery flows. International parcels are pre-sorted in the country of origin – for example, in China – and delivered immediately to the corresponding region. So, for example, the Moscow logistics center serves Central Russia, the logistics chain is shortened and the speed of delivery (and its cost) is significantly reduced.
Further development of postal delivery is aimed at expanding the range of services for e-com market players – for example, delivery of large-sized goods: household appliances and bulky goods. The creation of own payment services working in the international e-commerce market and the improvement of the postal payment system are also discussed. "We are purposefully working on the development of direct relations and the creation of integrated delivery services for marketplaces," says Denis Ilyin, Deputy Director General for International Business at Russian Post.
Internet trade is actively growing now precisely at the expense of cross-border logistics. And the task of Russian Post is to consolidate its leading position by meeting the expectations of customers in terms of the time and cost of international delivery as much as possible. Which it is successfully coping with.