Driving the Great Ocean Road in Australia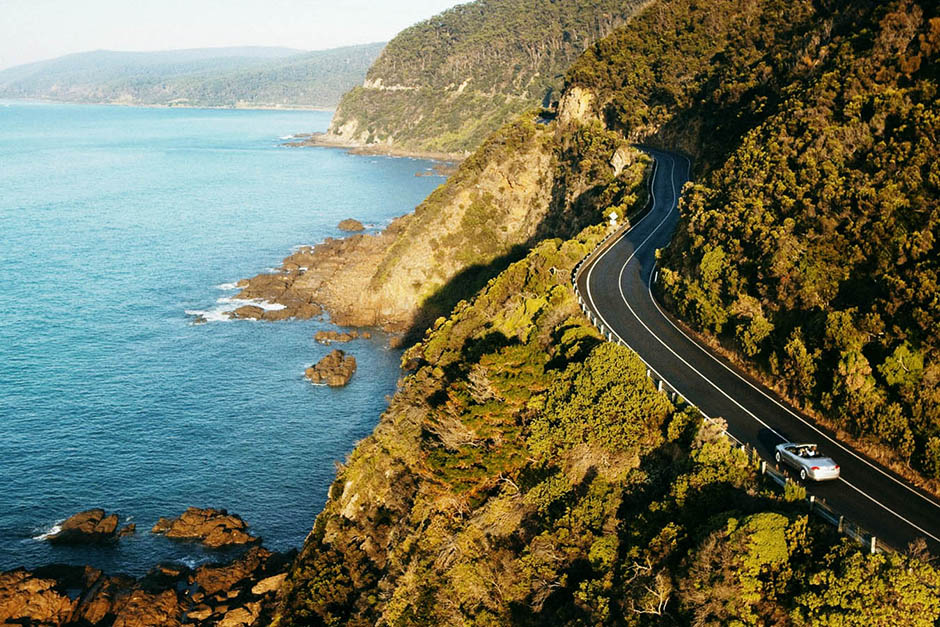 The Great Ocean Road is iconic Australian road and one of the most scenic routes in the world. It extends 243 kilometers along the coast from the town of Torquay to Allansford. The Great Ocean Road isn't all ocean and traffic. There are lots of cool places, surf beaches, and viewpoints. You drive from town to town, stop at national parks, admire lighthouses and waterfalls, and meet koalas and kangaroos. Then you stop, eat fish and chips, sit in pubs, wander the souvenir shops. It's an experience to last a lifetime. Our regular contributor Julian Minsky talks about his experiences conquering the Great Ocean Road, finding koalas and walking among sequoias.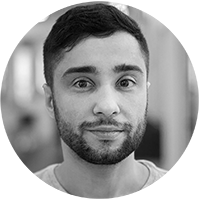 If you're going to Australia, you'll almost certainly fly to either Melbourne or Sydney. Australia, as the Australians themselves joke, is a bloody long way. So get ready to spend 20 to 40 hours on the road. In addition to the usual airlines from Europe, Singapore's low-cost airline Scoot began flying to Australia. There is a chance to buy a ticket from € 330 one way (instead of the standard € 700-1000).
The Great Ocean Road is in Victoria and starts near Melbourne. If you're flying here, just look for a car (about that below) and hit the road. There are flights from Sydney to Melbourne almost every hour. Just try to get your tickets in advance to save money. You can fly into Geelong at Avalon Airport, the closest airport to the start of the Great Ocean Road. Local carriers are Jetstar Airways, Qantas, Virgin Australia, Tigerair Australia. Tickets start at A$45 (€28).
Read about how to get an Australian visa here.
*Further prices will be in Australian dollars – A$. 1 Australian dollar is roughly equal to € 0.62.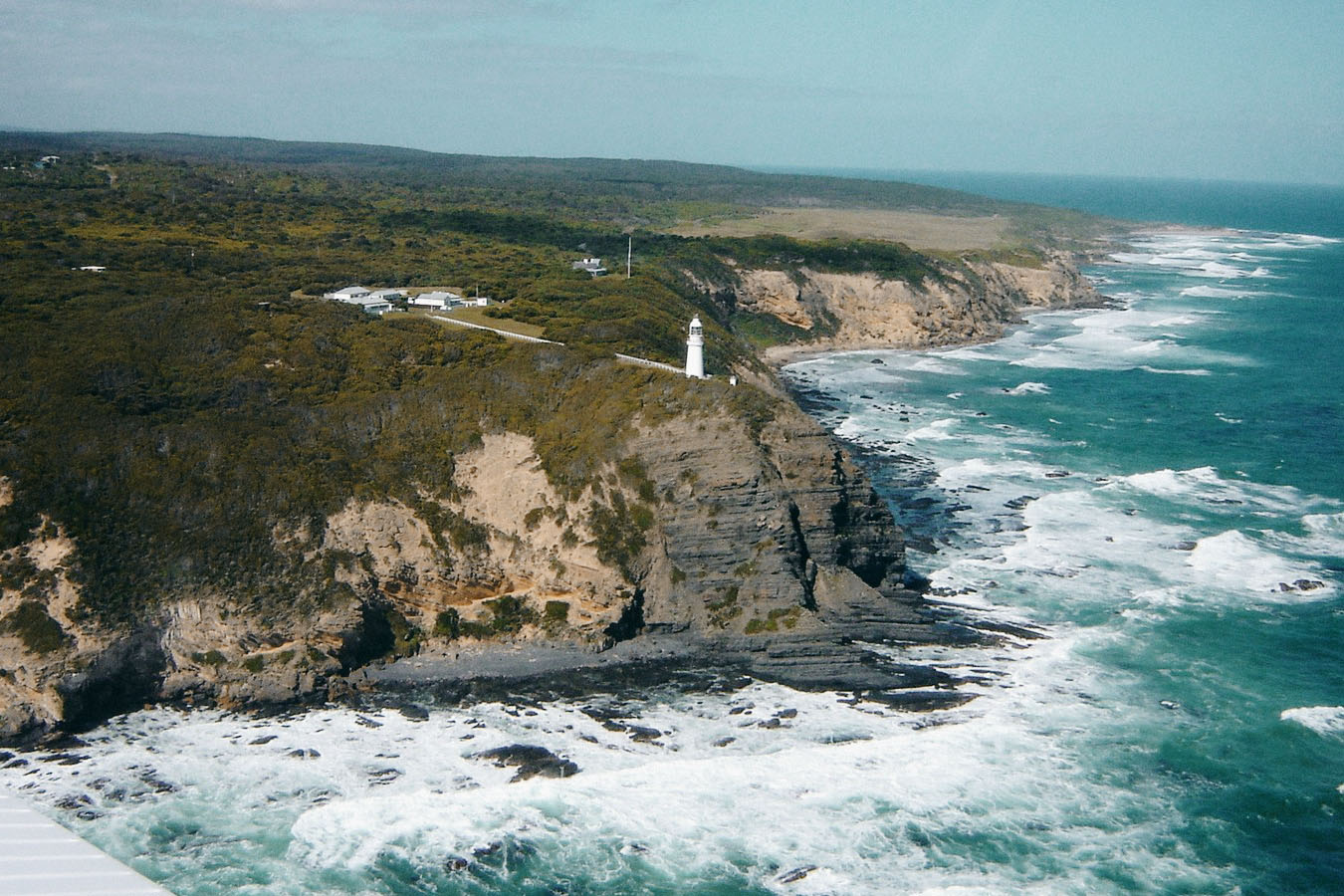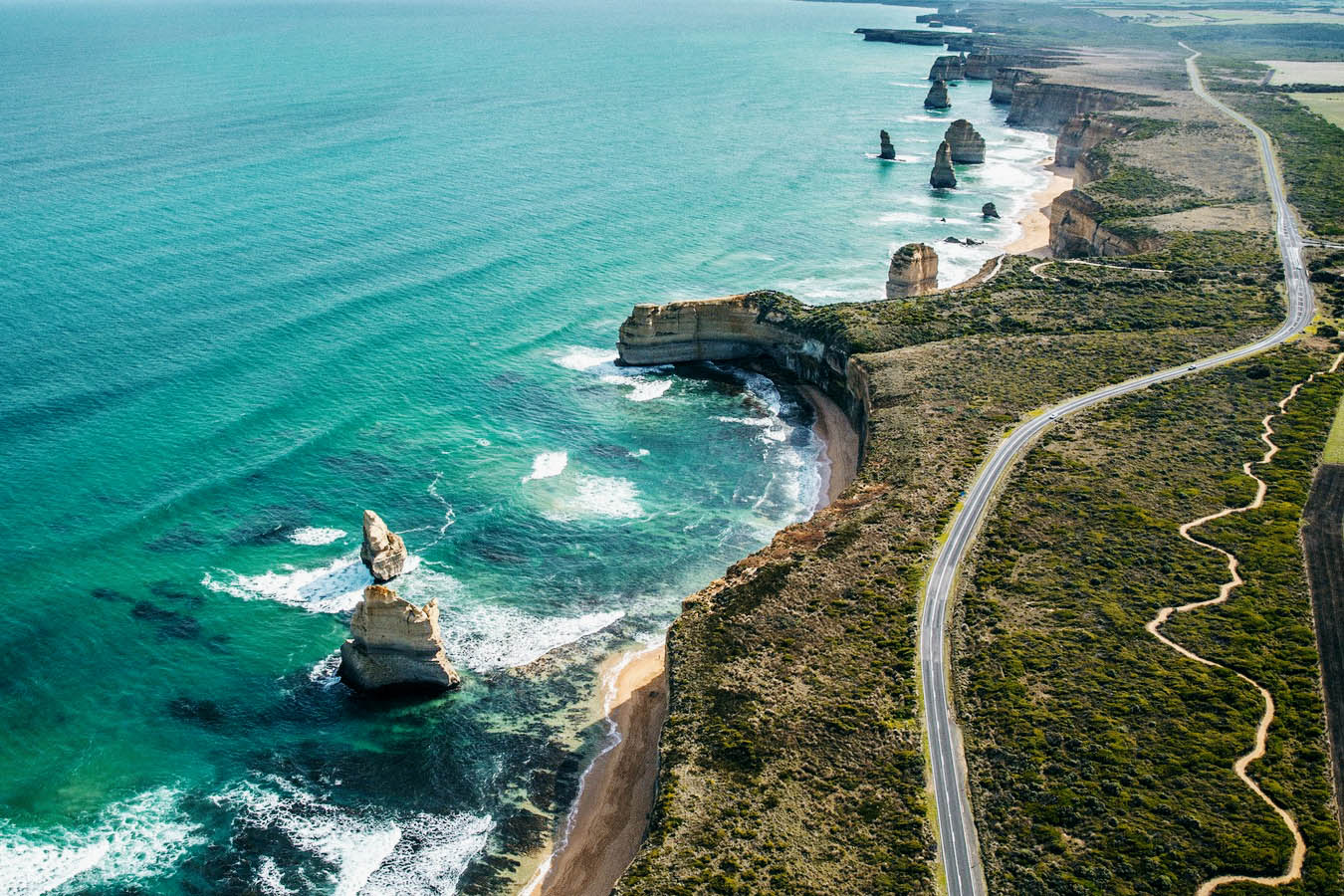 Rent a car and left-hand traffic
Australia was made for car travel. Good roads, long distances and beautiful views. Along the busy highways there is always a place to grab a coffee, a bite to eat and a rest.
Everyone is driving, so renting cars is commonplace. The easiest way is to use Rentalcars. But you can also go directly to a rental company. Keep a few popular ones: Avis, Budget, Europcar, Jucy, Hertz, Redspot, Thrifty. Many companies have offices right at the airport.
Cars are available to drivers 21-75 years old. To rent a car, you need an international driver's license, a passport and a bank card. The car can be taken in one city and returned in another.
The average cost of renting a car per day is $45-70. The price includes standard insurance and local taxes. Excess for damage is quite large – A $ 3000-4000, which are blocked on the card. You can reduce this amount to about A$ 700 if you buy full insurance. The cost of it will increase the cost of rent by one and a half to two times. In short, you need a pretty good deposit on the account.
Despite the fact that Australia has left-hand traffic and "right-hand" steering, drivers agree that it's quite easy to rearrange. Road markings and signs are intuitive. There are reminders everywhere to stay on the left side. Difficulties on the first day behind the wheel cause only intersections and traffic circles. But you get used to it too.
In Australia, seat belts must be fastened at all times, both in the front seats and in the rear seats. Children must be in child safety seats. Believe me, you definitely do not want to pay Australian traffic fines. And it doesn't hurt to think about your safety and the safety of others on the road.
Be prepared for a kangaroo or other large animal to suddenly jump out in the middle of nowhere. Accidents involving animals are more serious than they may seem. You should be especially careful when driving at night.
"You drive from town to town, stop by national parks, admire lighthouses and waterfalls, and meet koalas and kangaroos."
The official marking of the route is B100. You need at least two days to travel. One is definitely not enough, two is more or less, in three you almost certainly have time to see everything.
Some lucky people rent (sometimes they buy second-hand) trailers or campervans and hang out on the coast for longer. Maybe you're one of them. The campervan, by the way, can be rented for a couple of days. We probably would have, but I was lucky enough to travel with Australians who had their own car.
You should start early in the morning, especially on weekends. Otherwise you risk pulling in traffic on the way out of Melbourne. We leave around 7 a.m., wander around the city a bit looking for a detour due to road repairs, and finally make our way to the ocean.
Our itinerary looks like this:
Day 1 : Melbourne – Anglesey – Memorial Arch – Lorne – Erskine Falls – Teddy's Lookout – Kennett River Koala Walk – Apollo Bay.
Day 2: Apollo Bay – California Redwoods – Twelve Apostles – Port Campbell – Volcanic Lake Kolak.
What to see on the Great Ocean Road?

Torquay, Bells Beach and Anglesey
Torquay is a coastal town 95 kilometres south-west of Melbourne, the official start of the Great Ocean Road. It's home to the famous surfing beach of Bells Beach, a mecca for surfers from around the world. Since 1961, Bells Beach has hosted the prestigious annual surfing competition – the Rip Curl Pro.
Everything in Torquay is steeped in surf subculture. There is even the Australian National Surfing Museum (77 Beach Road, Torquay, Victoria). By the way, summer is coming up in Australia – a great time to get up close and personal with the ocean.
Time is short, so we don't go to Bells Beach. Our route along the ocean really starts in the town of Anglesea. We go to the Anglesea Visitor Information Center, pick up some maps (necessary and unnecessary), have a coffee, and I manage to buy souvenirs on the spot (though I had planned to do without them at all).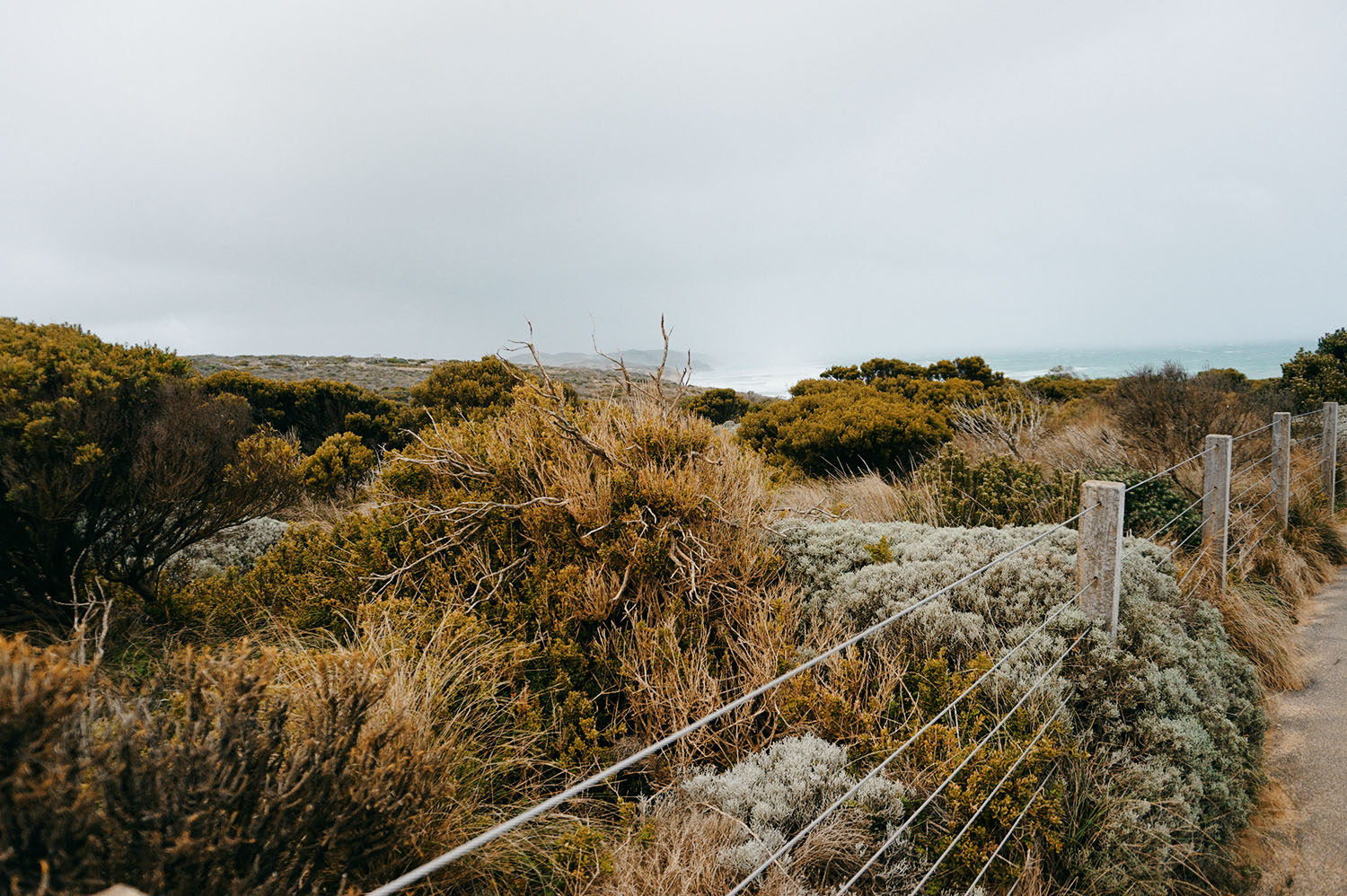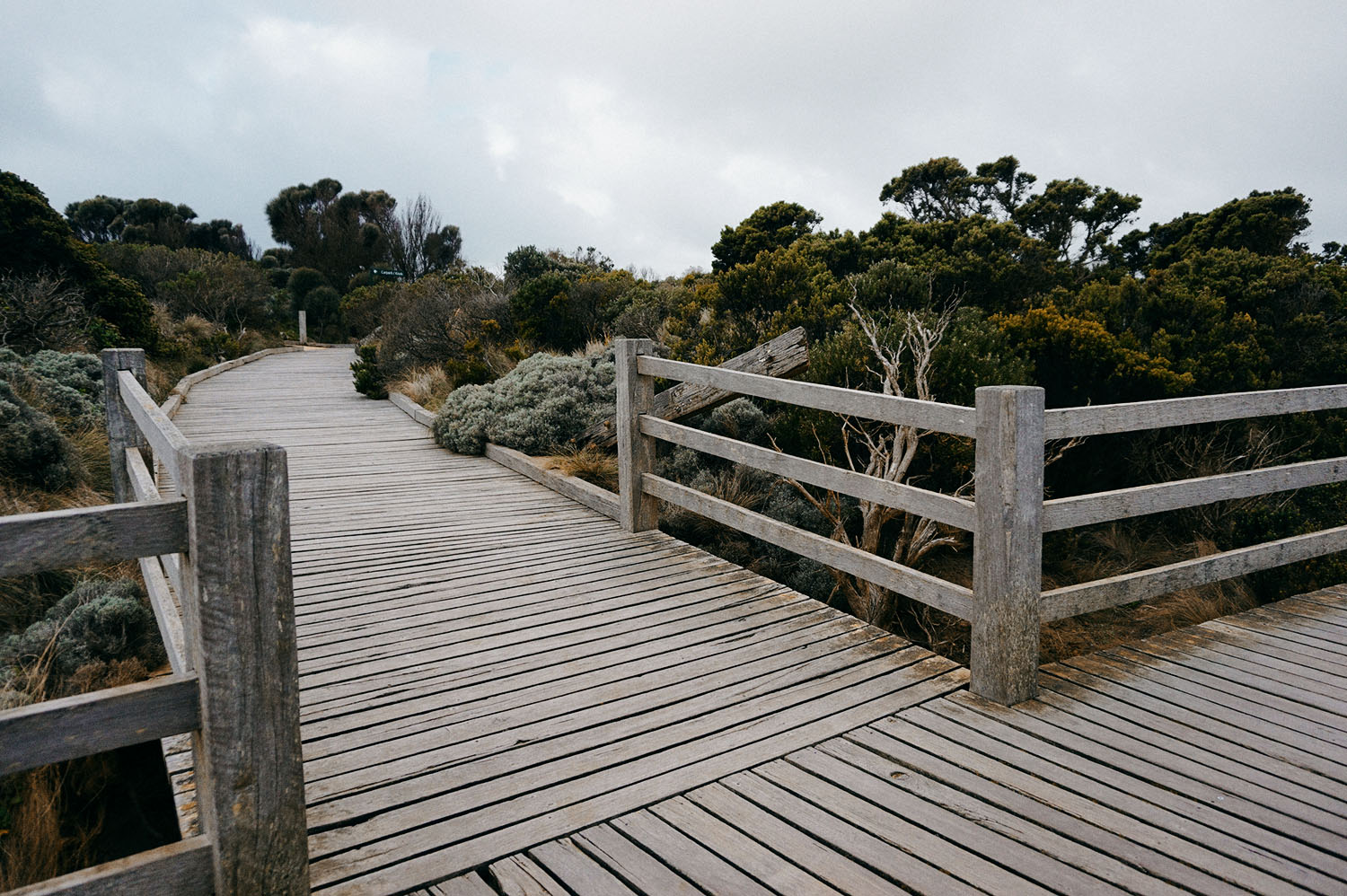 Memorial Arch is a memorial to the victims of World War I. Next to the wooden arch is a monument to the builders of the road. They were three thousand Australian soldiers who had recently returned from the war in 1919. The Great Ocean Road is inscribed on the arch. A century ago the route was called the South Coast Road. It connected remote coastal communities with only water connections between them.
Various sources tell the story of how in 1924 the steamboat "Casino" landed on the reefs not far from the construction site. On board she had a very interesting cargo: 500 barrels of beer and 120 barrels of potable alcohol. The workers "salvaged" the goods, due to which the work stopped for two weeks.
Be sure to stop here too, go down to the beach, look at the boundless ocean, and try to believe that you're damn well here and driving down one of the most beautiful roads in the world.
"You're taking one of the most beautiful roads in the world, damn it."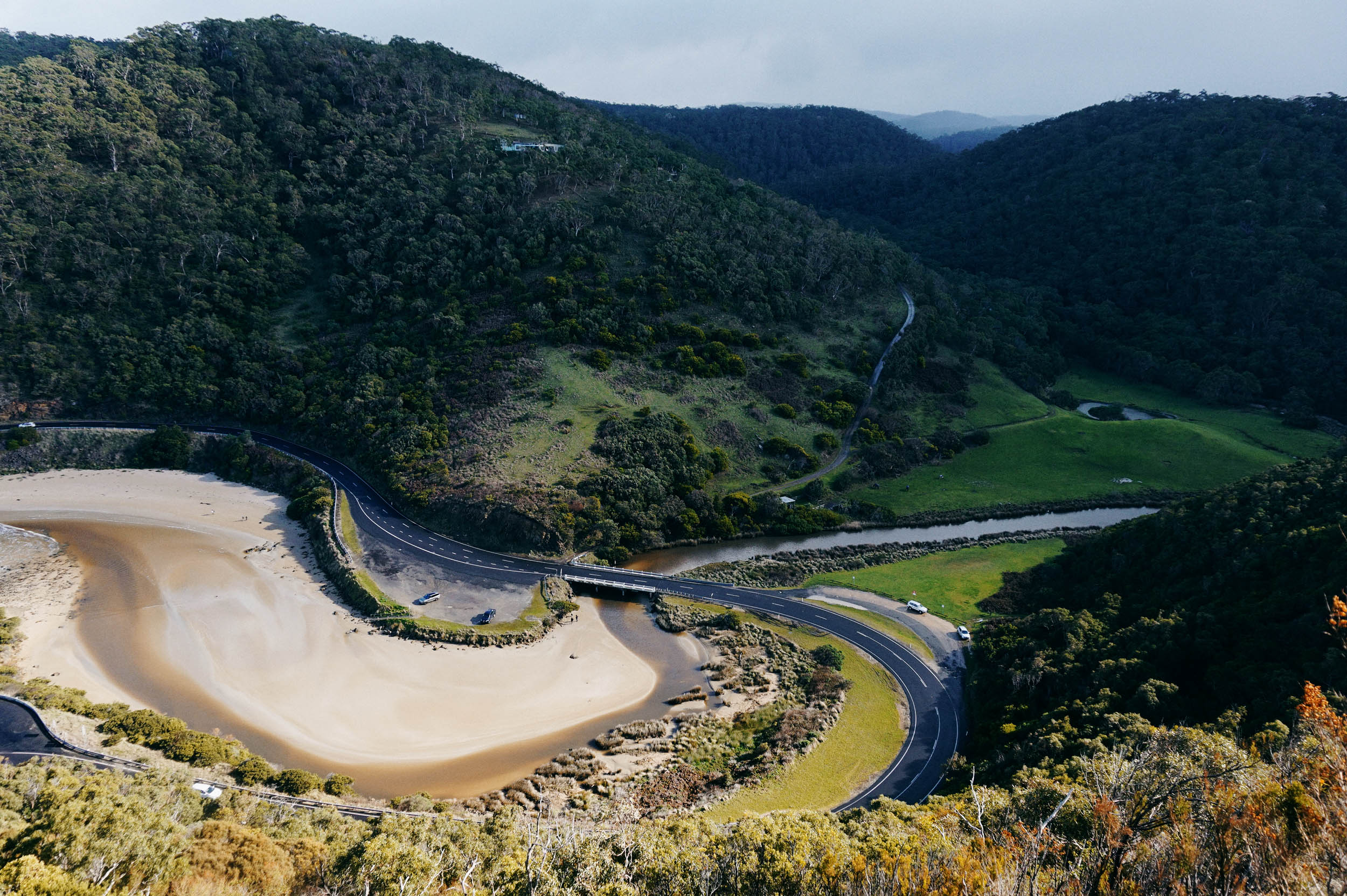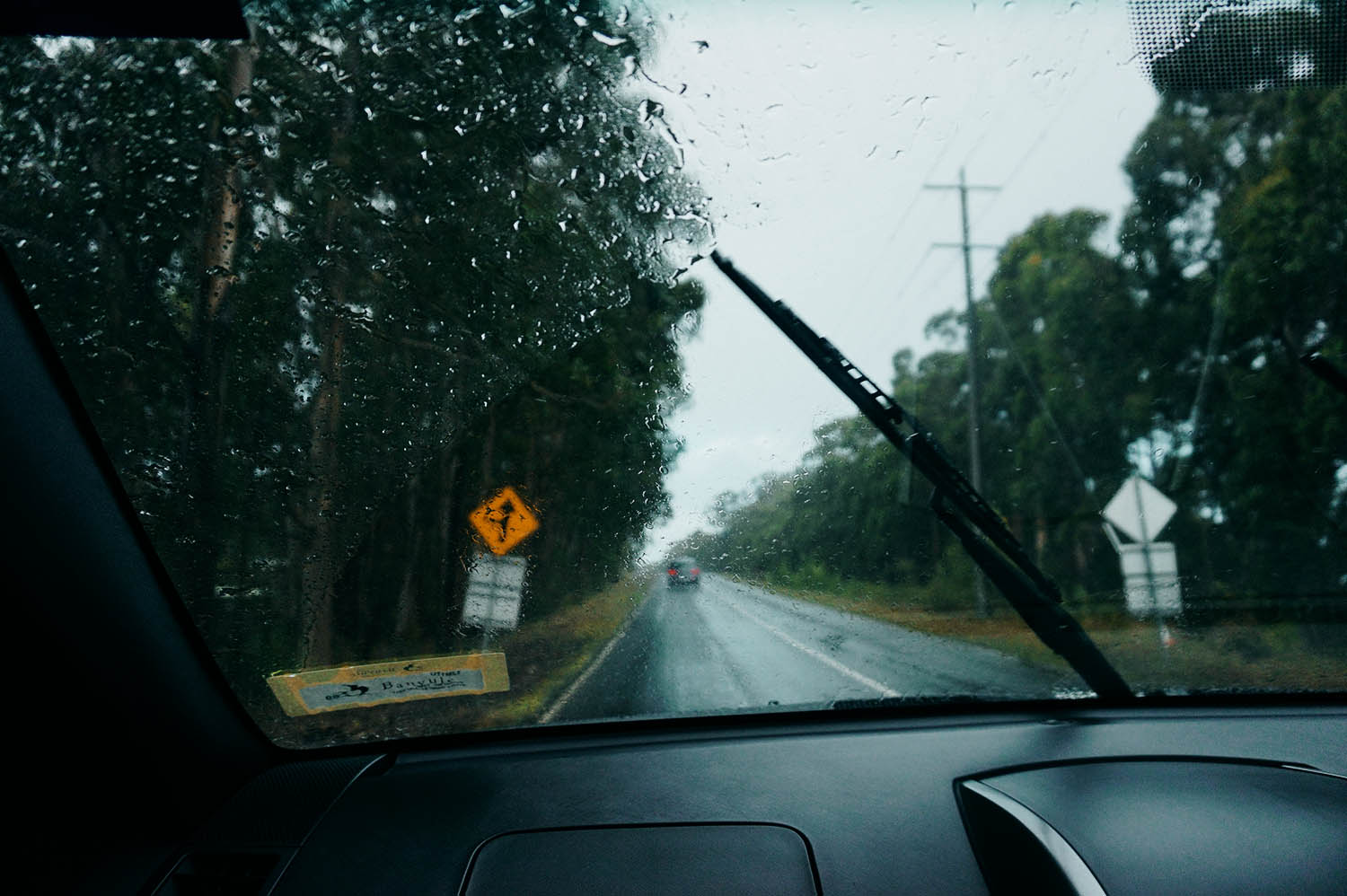 Lorne is a seaside resort two hours from Melbourne. The beautiful art deco architecture, good restaurants, walking trails along the coast and the wildlife around attract Australians themselves. Domestic tourism in Australia is very well developed. Therefore, in any tourist location you meet a lot of local people from different parts of the country.
Of course here, as well as on the whole coast, there are surf beaches and stores. In one of them I buy the Mexican hoodie of my dreams. I am surprised to ask my Aussie friends where the Mexican clothes are from. Turns out it's one of the unspoken elements of a surfer's "uniform." I put on a hoodie and intend to imagine myself as a 70's hippie the rest of the way.
In Lorne we make a stop for lunch. We grab a fish-and-chips and a couple of local beers. It's generally a must try in Australia to eat Fish&Chips and sample locally brewed beer or wine. On the label of one of the bottles I read: The Ocean is our backyard. It`s our playground and our refuge. We live our lives by the tides and wind and swell. We are the lucky ones. Which means something like this: "The ocean is our backyard. It is our playground and our refuge. We live our lives by the waves, wind and tides. We are the lucky ones." I don't even doubt that's true.

Great Otway National Park and Erskine Falls
There are many amazing natural wonders around Lorne – fern forests, waterfalls, natural lookouts on the mountains. We do a short loop from the coast inland to see Erskine Falls in Great Otway National Park.
It's like being in a different climate zone among giant tree ferns and hundred-foot-tall eucalyptus trees. It's a rainforest, or rainforest. I have a strong feeling that a dinosaur will crawl out of the neighboring bushes. But only tourists come out.
Bring rain gear, because rainforest lives up to its name. And remember, the weather near the ocean changes dramatically.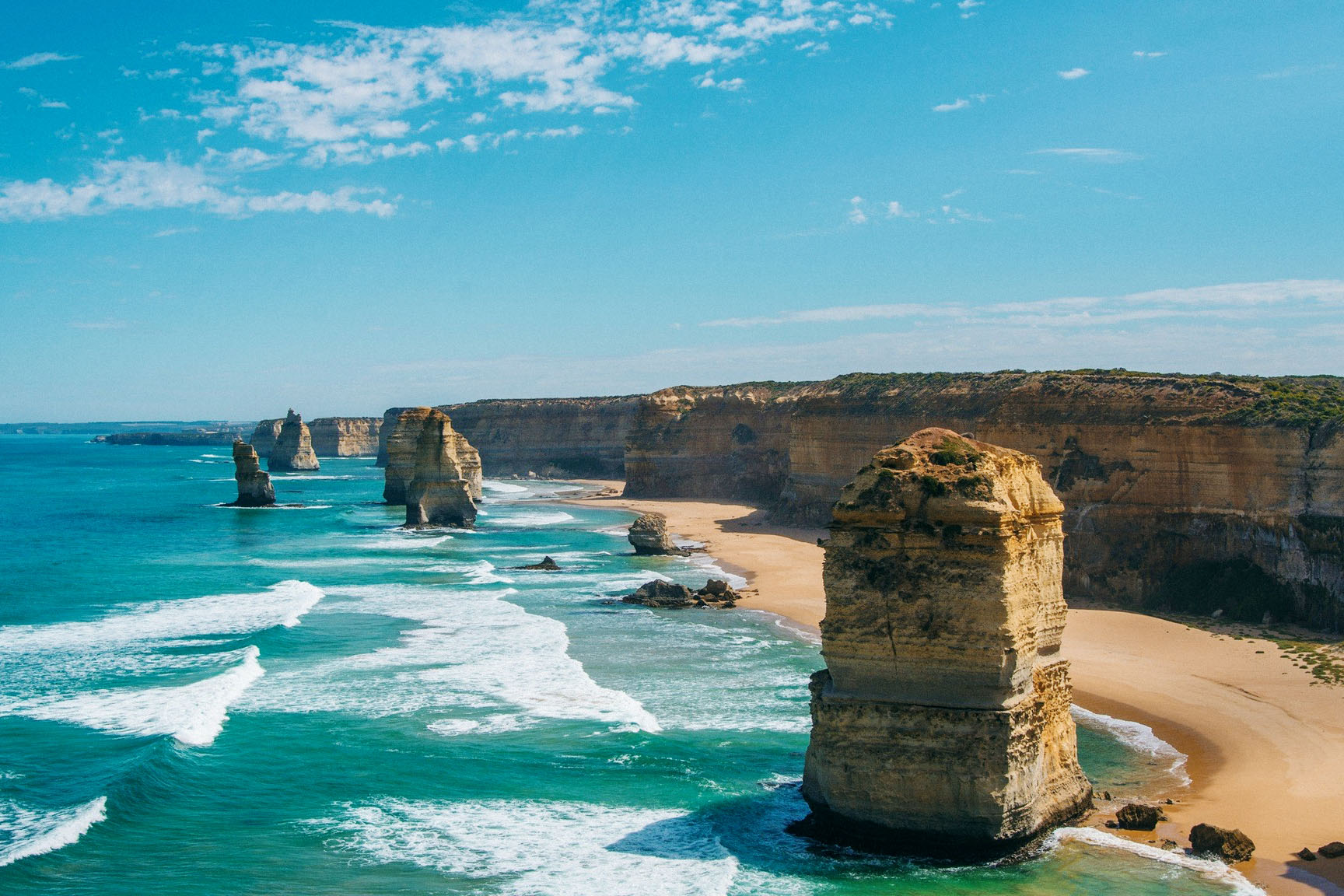 Teddy's Lookout
The views from this lookout are breathtakingly beautiful. They say that about all beautiful views, but this one is something special. There's the ocean on one side, an Australian bush on the mountainsides on the other, and the St. George River bends beautifully into the ocean below.
From Teddy's Lookout we head back to Lorne and the Great Ocean Road. You can stay overnight in Lorne if you have more than two days. There are plenty of campgrounds around to set up with a tent. But it's only the beginning of the fourth and we're moving on. The plan is to get to see the koalas before sunset. It gets dark early because it's July, which means it's winter in Australia.

Kennett River Koala Walk
To find the koalas we take the Kennett River Koala Walk. This track is considered one of the best for spotting them in the wild. We drive to Kafe Koala, leave the car, arm ourselves with coffee and cameras and go looking.
A hundred meters from the cafe there are houses. A herd of kangaroos grazes nearby. We stop and look at them, and they stop and look at us. After a couple of minutes their interest fades and they go back to their business, and we have no choice but to return to our trail. The kangaroos are wild and won't let us near them. The parrots, on the other hand, walk around with a cheeky look and demand to be fed. They are not afraid of cars or people, and you have to literally push them with your feet to get through.
"About a hundred yards from the cafe there are apartment buildings. A herd of kangaroos grazes nearby."
We follow the trail along a row of eucalyptus trees and look out for koalas in the treetops. They are creepy introverts, and it's impossible to get close to them. We start a competition to see who can see the most animals. I am terribly behind, because I look at each detected koala for ten minutes. Sunset time proves to be a good time to observe. These plush creatures spend up to 19 hours a day asleep, but activate before sunset to eat.
On our way back, we come across a koala that has fallen out of a tree and is lying in the grass. This sometimes happens, koalas in Australia often get chlamydia. If the animal is not treated, it will die. The guys who came a little earlier had already called Kafe Koala, and they called the rangers. Without special training you can not take the koala, it may be frightened and cause harm to themselves and humans with their long claws. As we walk back to the parking lot, a rescue car passes by.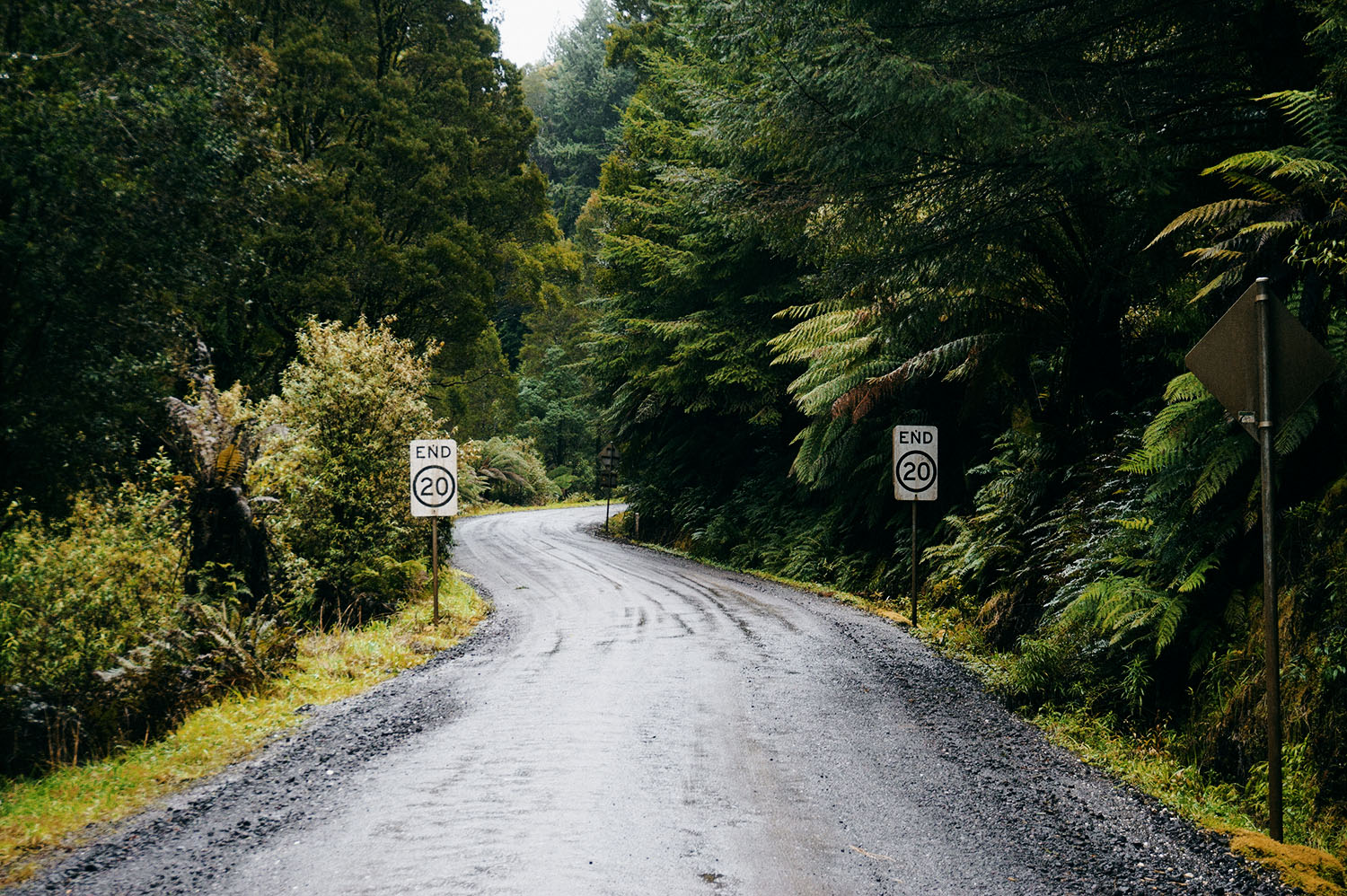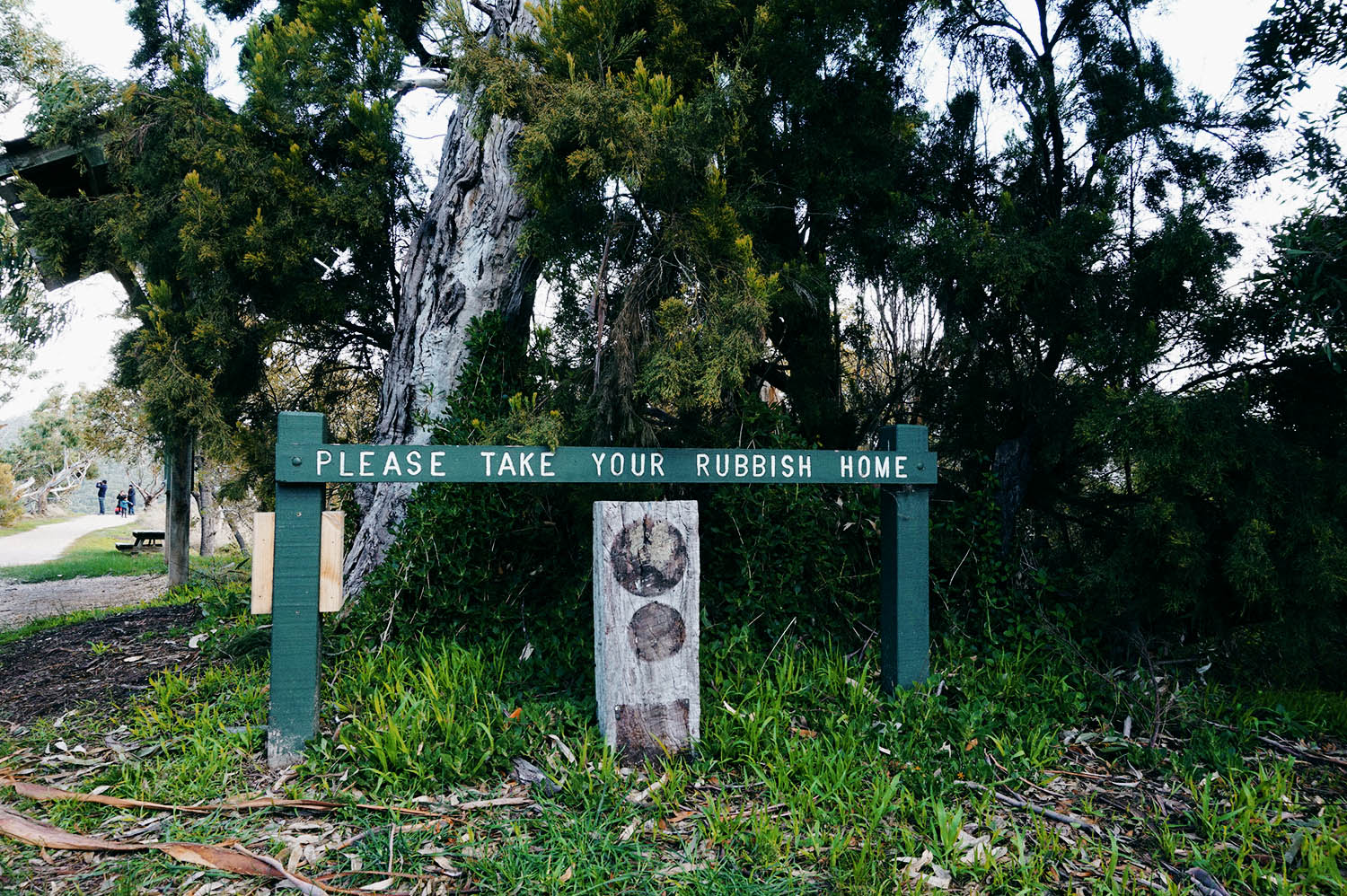 By 7 p.m. it's finally getting dark, and we arrive at Apollo Bay in the dark. Apollo Bay, like Lorne, is a good place to spend the night. We made an early reservation at the Best Western Apollo Bay Motel & Apartments. It's five minutes from the ocean and places to eat.
There is a tourist information center in town. It seems that even the smallest town of ten houses has such a center in Australia. And, of course, again, surf stores, restaurants, pubs. These last ones are exactly what we need right now. But in the evening all the establishments along the coast are full of people. Eventually we find the huge Great Ocean Road Brewhouse (29/35 Great Ocean Road, Apollo Bay, Victoria) and are relieved to be able to soak up the noise and cozy warmth.
Pubs in Australia are often called Hotel. And in some, indeed, you can stay. You must order at the counter and pay at once. The portions are impressive. Every town, even the smallest, has its own pub. We order food and have time for a glass of beer right there at the bar, and then we head out to the ocean. There's a storm.
In the morning, the sun is shining and people have been sitting in cafes or leisurely strolling along the beach since eight. We wander along the coast looking for coffee and find Apollo Bay Bakery (125 Great Ocean Road, Apollo Bay, Victoria) serving scallop pie. My Aussies loved it – a rare filling for such a popular pie. I don't know what it is yet, but I take their word for it. An Australian pie is such a small basket of dough with a filling (usually meat). There's not much dough, but a lot of filling. It's very Australian. The scallops turn out great.

California Redwoods Californian Redwoods
A place where giant red sequoias (Sequoia sempervirens), some of the oldest living organisms on Earth, grow. California redwoods are very tall – up to 115 meters. The bark of the trees is a bright red-brown color, and their homeland is considered coastal California in the United States. Hence the name.
It's amazing how quickly the weather changes in Australia. The sun was shining in Apollo Bay in the morning, and then the clouds came and it rained a little. In the Redwoods, it drizzles all the time. We wander among the giant trees with red bark. Some fern thickets are found below, and dinosaurs come to my mind again. But actually Australian Californian Redwoods are quite young. The tree was brought here in the 1930s as an experiment. The soil and climate proved to be fertile, and the forest has grown rapidly for the past 90 years.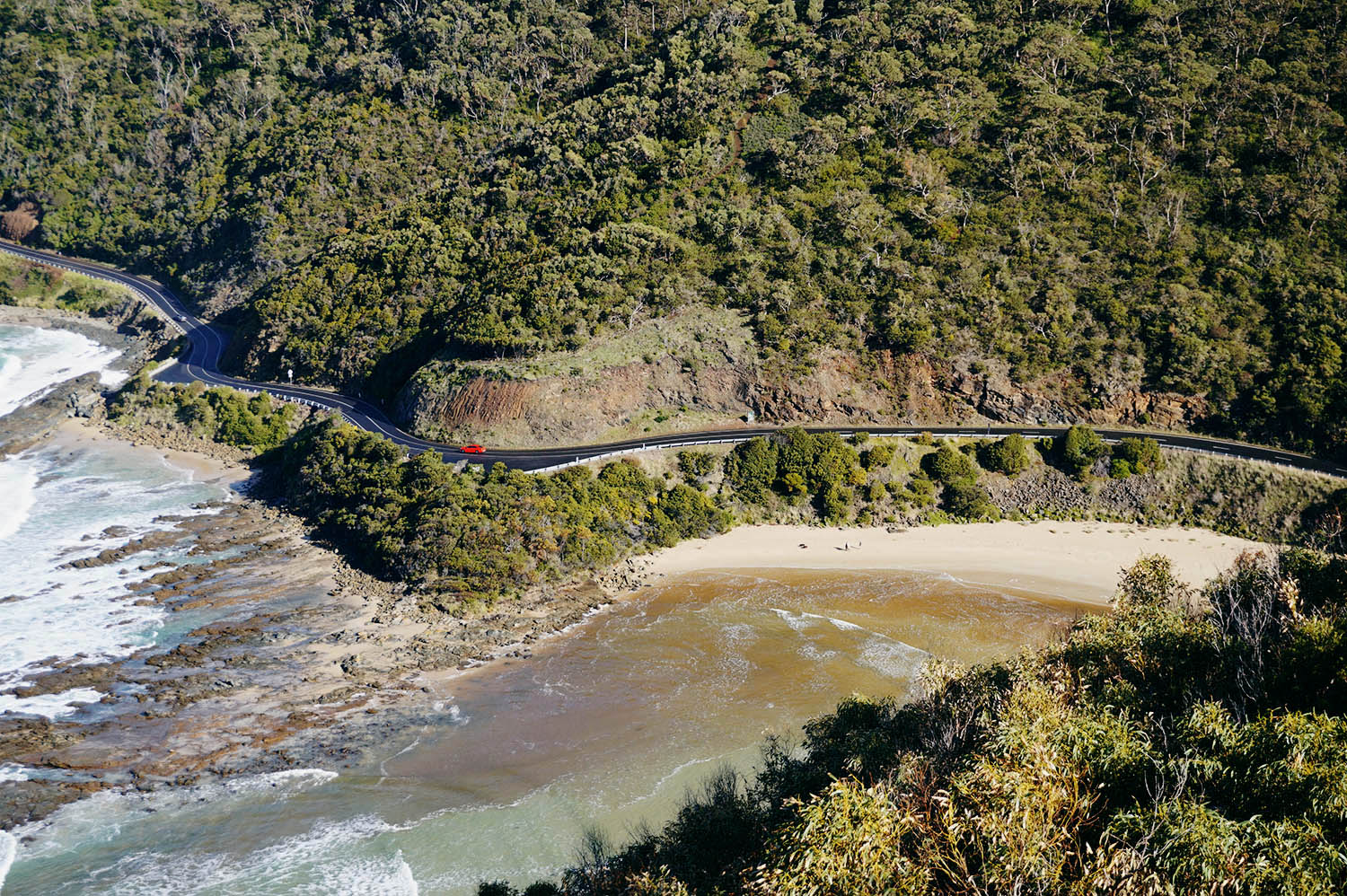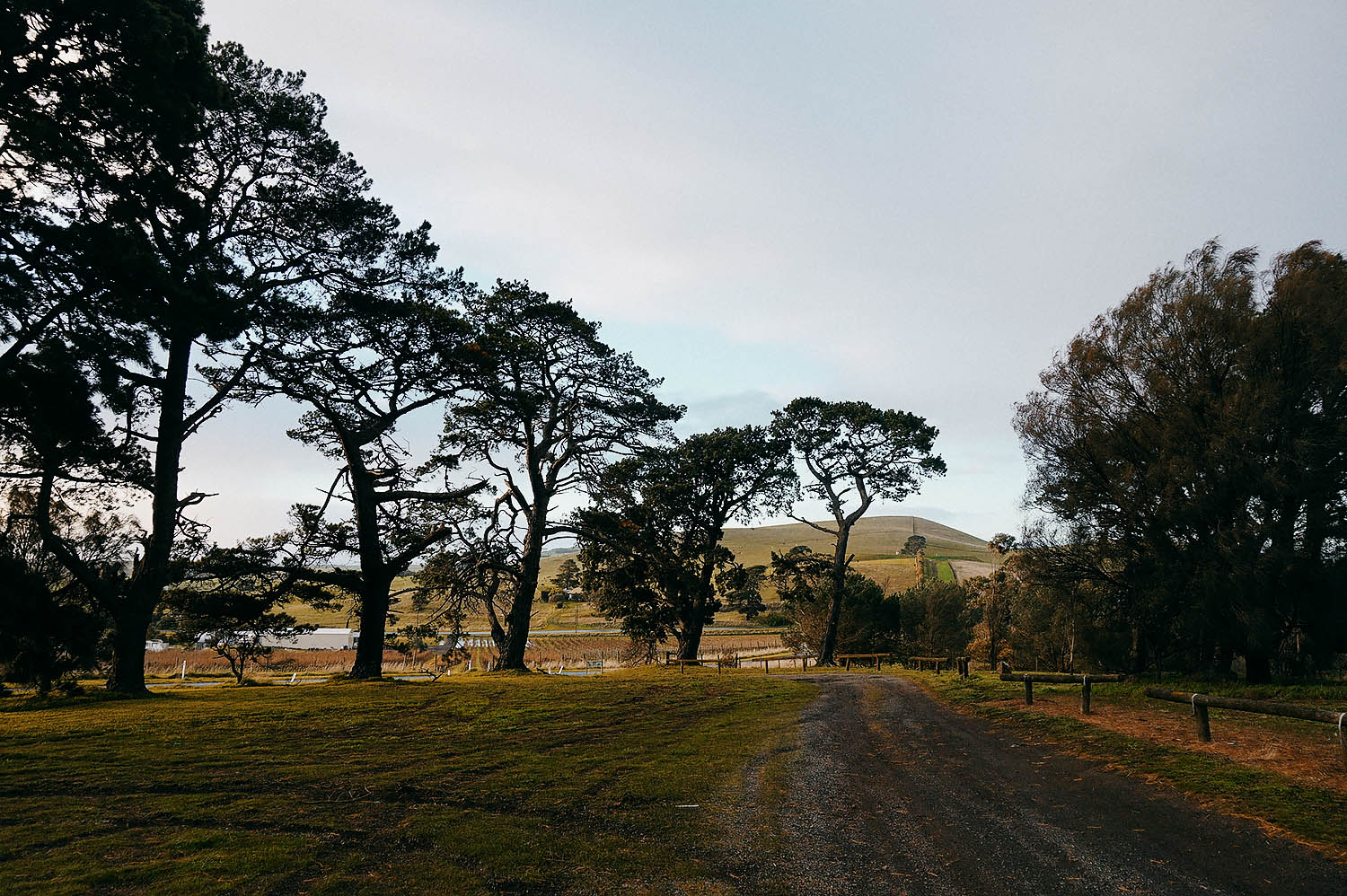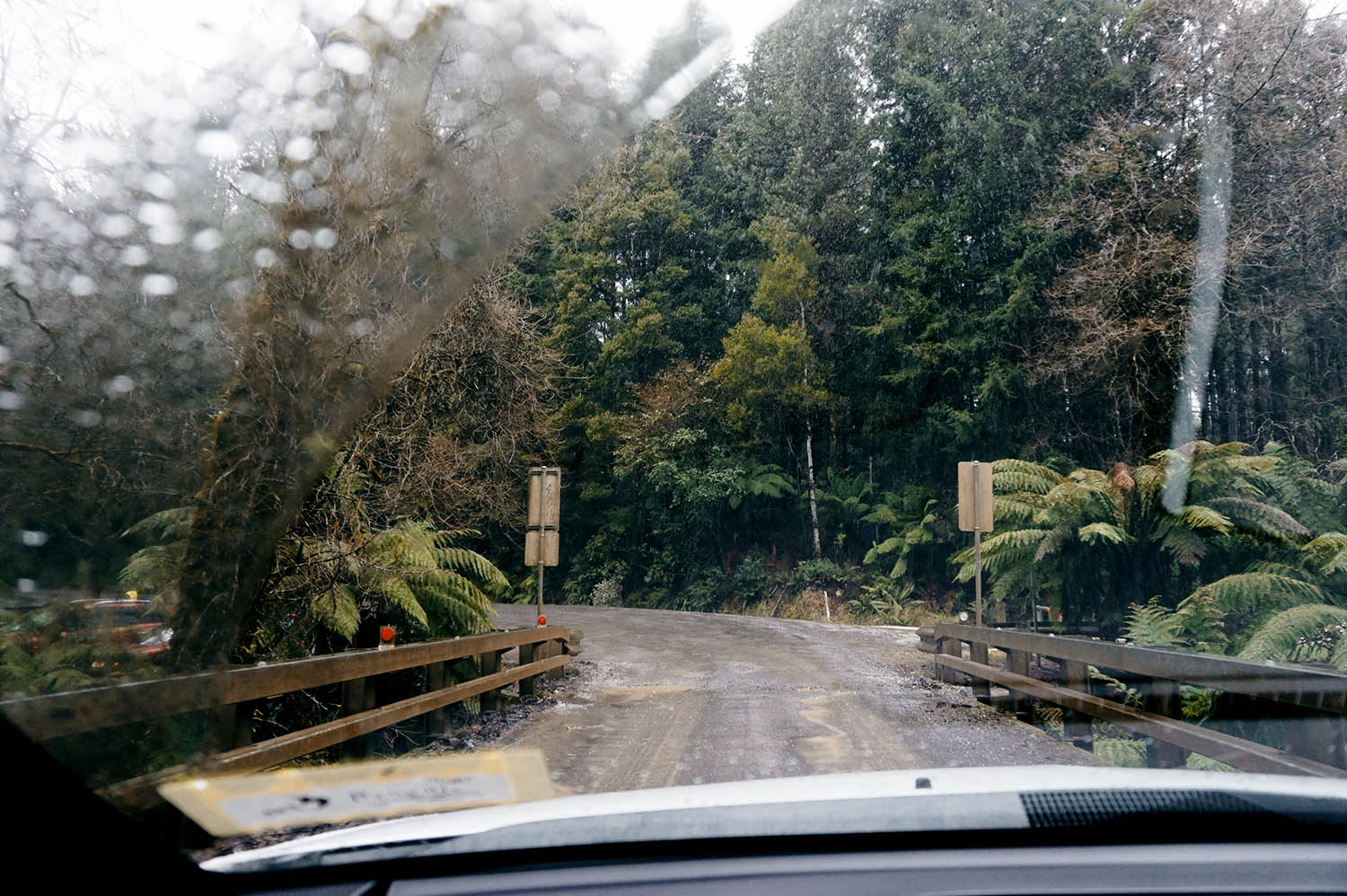 Twelve Apostles is a group of limestone rocks on the ocean in Port Campbell National Park. The result of millions of years of erosion and a pilgrimage site for all the tourists who travel along the Great Ocean Road. More than a million people come here each year. Photographs of the Twelve Apostles are a hallmark of the Great Ocean Road.
Today, though, there are only eight of them left. The massive limestone pillars rise above the Southern Ocean and amaze with their size and beauty. The observation and walking paths are open 365 days a year. There are fewer people in the winter than in the summer, and we walk in almost no crowds. Every once in a while the sun appears, but the wind is such that we almost get blown out into the ocean. It's wild and insanely beautiful all around.
From here we can still make our way to the London Arch. But we don't make it in time – we want to get to the volcanic lakes before dark. London Arch used to be called London Bridge. But then one span of rock, which could be passed from the shore, collapsed. All that was left was a stone arch in the ocean. At the time of the collapse, two tourists were stuck in the far side of the London Bridge. They were rescued by helicopter.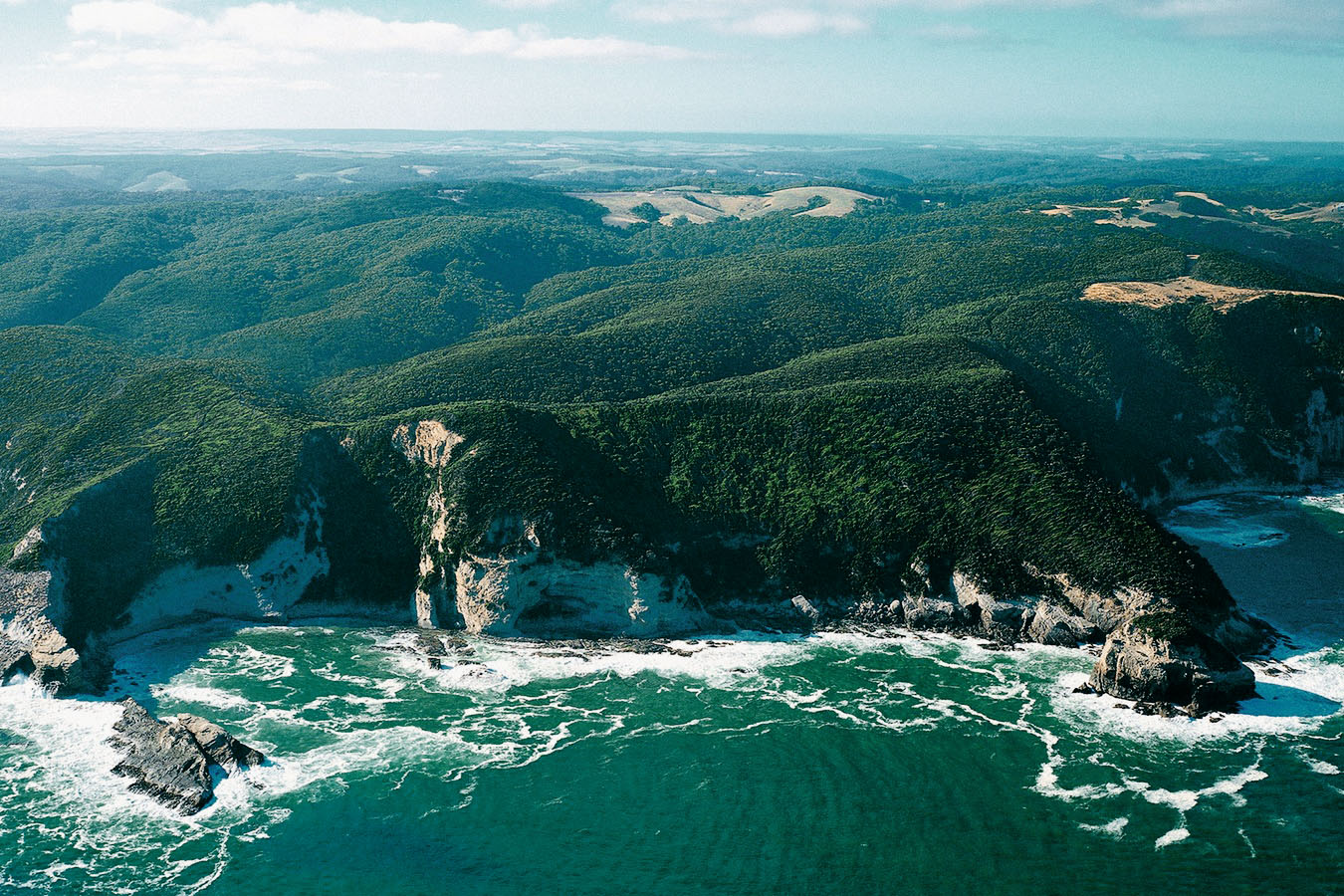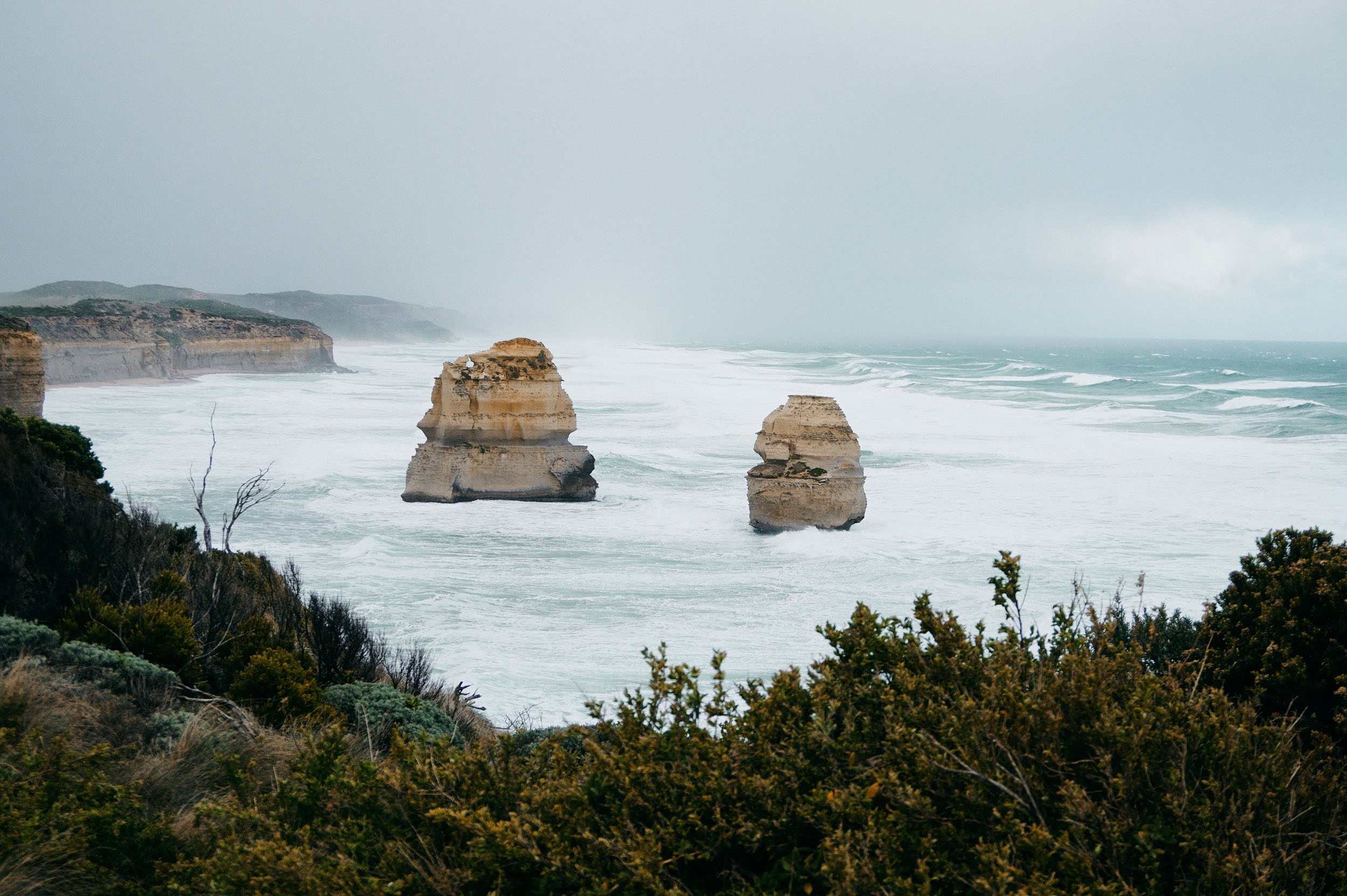 Port Campbell, Colac Lake, and the Red Rock Reserve volcanic complex.
Our route directly along the Great Ocean Road ends in the town of Port Campbell. We have lunch at 12 Rocks Beach Bar (19 Lord St, Port Campbell, Victoria) overlooking the ocean, wander on the beach of a small bay and leave for Melbourne.
We take a shortcut back along the regular route in the agricultural areas of Victoria, not the coast. But there's another interesting site ahead: volcanic Lake Colac.
Red Rock Volcanic Plain is about 8,000 years old. Numerous eruptions have produced flat-bottomed craters (maars) and lakes. For example, such large ones as Colac and Korangamit. We stop by to look at them from the Red Rock Scenic Lookout. The site itself is on a dormant volcano. There are 360 degree views of the entire surrounding plain and lakes from the top. A terrific place to complete the Great Ocean Road itinerary.

Travel budget for three people for 2 days:

Car – your own (but if you rent, expect A$45-70 per day)

Gasoline – A$ 140

Accommodations – A$ 159

Meals – A$ 293

Souvenirs – A$ 67

Great Ocean Road website

Great Ocean Road on Victoria's website
Road trips and adventures: Australia
Every summer, the north of the Australian continent is covered in water – the wet season begins there. All human activity ceases for six months. Travelers look for a drier place on the continent, and civilization grinds to a halt until the dry season arrives. The remnants of it, for a time, go to a dozen small towns located in that part of the continent. Well, we have to see what it really looks like for once, don't we? Let's go to the place "where the forces of evil reign supreme," and take a look at this mess.
Life in the "Peanut Capital of Australia". Country Life VS Beaches
Without waiting for the previous article about moving to Kingaroy – the "Peanut Capital of Australia" to be published, I sat down to write the second article about life in this town, traveling around the area and returning to Sydney. The route back was slightly different, and I left on a Thursday evening and wanted to get to Sydney quickly. On the way it was still raining heavily, and the trailer was open… But more on that later.
Transfer to the "Peanut Capital of Australia." The day after the storm
Having moved from Perth to Sydney by car in 2016 and a month later, having gone to explore further into Australian soil – to the far north of the continent – less than a year later I was back behind the wheel of my space shuttle, which now carried me into the area of rustic mainland Australia. That part of it where no tourists are and locals live their isolated and unhurried life, enjoying a microcosm away from the rest of civilization…
Express excursion to the "north": 10 days and over 5,000 km from Sydney to Port Douglas and back
In my previous review, I talked about moving from Perth to Sydney in a three-door Ford Fiesta hatchback. I would like to express my great thanks and appreciation to all the readers for the kind comments. It was also, of course, nice and a bit unexpected to hear about the interest in that trip, so, in response to your requests, I'm sitting down to write another story about the trip from Sydney to Port Douglas – a small resort town, almost in the very north of Australia in Queensland. I took this trip literally a month after I moved to Sydney from Western Australia, in early August 2016.
A road trip from Perth to Sydney in a Ford Fiesta
I once took the longest and most exciting road trip of my life – I drove all the way south across Australia from Perth to Sydney. For the record, Perth is the capital of the state of Western Australia, the most remote major city in the world, where daytime summer temperatures are in excess of 40 degrees as the norm. Sydney is a city on the other side of the continent, 5.5 hours flight from Perth. It is the largest and fastest developing city with the famous Opera House familiar from school textbooks in English, fireworks and the Harbor Bridge over the Sydney Harbor. It was to this city that I decided to go with all my belongings and the dog alone in a small Ford Fiesta.
Australia. Lowering the degree. In Pursuit of Latitude.
Australia is surrounded on all sides by water, and we don't have overland roads to other countries… and we are so eager to get behind the wheel and drive, crossing more and more borders by car… Eh. On this trip, we're chasing the coveted 10 degree latitude to stand at the very edge of our continent and look beyond it.
Australia. In Search of the Tasmanian Tiger
If someone had told me that I would be in Australia for last year's Christmas holiday, I would have been genuinely surprised. However, having barely arrived from California, like a true dromomaniac, I had already begun another planning of my wanderings for the 17th year in September. Among the main contenders were the eastern United States, Japan. And somehow the idea of visiting a continent far away from us – Australia – flashed inadvertently.
Along the Indian Ocean coast of the Australian continent
This is the story of our short nine-day trip through the wild and desolate wilderness of the western Australian continent, along the Indian Ocean coast. The trip was in March 2017 in a rental car, completely self-contained, with a tent, sleeping bags, stoves, and other travel gear.
The Territory of Eternal Summer – Australia's Northern Territories
April… Winter, rain and winds are coming to the southern hemisphere. And with them comes boredom. My wife wrapped into a blanket and snuggled up in front of the TV waiting for the endless series… Late at night some guy calls me and starts talking with a terrible German accent about some camper, something about "very urgent" and something about "please". While half asleep I understand that in Brisbane the guy is lost in some tractor-like camper that he urgently needs in Alice Spring next week, which is already paid for by some intourists, and if they arrive and the camper is not ready, then the guy is screwed, and he has no money and time to send it by truck… The usual scheme – his camper, our diesel and nobody owes anything to anyone.
Wild Australia. Very wild.
Vacations are accumulated, time off is taken, it's time to get ready for the road. No definite plans yet, but the way lies to the northern parts of the Australian continent, where it is warm and dry in winter. In addition, there is a desire to go as little as possible on the asphalt and to stop in the city only for resupply, that is four or five weeks "autonomous".