9 unusual destinations for a winter vacation
Are you wondering where to spend your winter "vacation"? Looking for a snowy wonderland with plenty of opportunities for sports, dreaming of seeing the northern lights, dog-sledding? Or perhaps, on the contrary, you want to bask in the sun on a sparse but beautiful beach? Our list of unusual (and underrated) winter vacation destinations includes both, and something even more fantastic!
Slovakia: ski resorts
Want to find an inexpensive European destination for skiers (including skiers)? Then consider Slovakia. This country doesn't scare you with exorbitant prices and boasts stunning scenery. More and more tourists are discovering the benefits of winter holidays in this central European country, but it is still not as crowded as the Swiss and French alpine slopes. And the people here are simpler than the pretentious "Westerners. Jasna is the best ski resort with long slopes between snow-covered firs and the rocky spurs of the picturesque Tatras.
Crete: mild climate and warm atmosphere
The beautiful island of Crete in Greece has mild weather all year round. And here you will find everything you need for a memorable winter vacation (and most importantly, it will cost you less than in high season). Crete has wonderful mountains to hike, Minoan ruins to explore, delightful villages, delicious food and wine to get a taste of the local atmosphere and countless beaches to enjoy the winter sun. There are more than five hundred on the island, and while the water may be cold for swimming, they are suitable for quiet contemplation of the dramatic coastline, photo ops and sunbathing.
Iceland: northern lights and geothermal lagoons
Some people mistakenly assume that Iceland in winter is miserable, but it's not! The winter months are surprisingly mild, even compared to our Northwest region, and offer all kinds of seasonal activities. In addition, Iceland is one of the best countries to watch the colorful shimmering northern lights, and in winter it's especially bright. If you want to admire it from a geothermal pool, no problem, there are plenty of such places in Iceland! Explore glaciers and incredible caves and immerse yourself in the nightlife of Reykjavík, because it's dark 18 hours a day this time of year!
New Zealand: emerald hills and tranquil bays
Since New Zealand is in the southern hemisphere, the winter season here turns into summer. Why not take the plunge? Unless, of course, you're good with long flights! Off the northern shore of South Island is a paradise spot, Marlborough Sound, an idyllic combination of emerald gentle hills and tranquil bays. The region has several dozen preserves where kayaking, fishing, boating, diving, trekking, and mountain biking are allowed. Rent a kayak to explore pretty coves with curious seals and dolphins, or hike through lush forests along the Queen Charlotte Track.
Panama: Paradise Coast
And here's a destination you definitely underestimated: Panama! Seriously, it's the perfect place to enjoy the warm winter weather, plus it's cheap and not crowded with tourists. Unlike the crowded Caribbean islands and Cancun, Panama's beaches are not crowded with sun-seekers. The archipelago of nine tropical islands of Bocas del Toro lies along the northwest coast of the Caribbean Sea, and there are spectacular scuba diving opportunities. For fans of live music, Panama City has its own gem, the historic Casco Viejo neighborhood, which is bustling even at night.
Quebec City: Hockey, Carnival, Parades
The biggest and arguably best winter carnival in all of Canada is held in Quebec City, making it the perfect destination for an upcoming vacation. Quebec City has a beautiful Ice Palace where, among other things, hockey battles take place. You can go to slide shows as well as noisy nighttime parades, walk the atmospheric streets of Old Quebec, take a "tour" of dog sledding and sleigh rides, and go ice skating. Historic buildings look great in winter, silvered in hoarfrost and powdered with snow, like wise old giants in smart camisoles! Visit the Citadel, the Fields of Abraham, the Houses of Parliament, Notre Dame Basilica, and don't forget the welcoming cafes and stores with cute souvenirs.
Cannon Beach, Oregon: Dramatic Storms
If you look at the United States, you can find a lot of "non-traditional" winter vacation destinations there, too. For instance, Cannon Beach on the northern Oregon coast. Winter temperatures are mild here, and snowfall is rare. True, sometimes a real winter storm breaks out, allowing tourists to enjoy the roaring sound of waves crashing against the rocky shore. It's gray whale migration season from mid-December to mid-January, and at low tide it's nice to walk on the beach – the sea gives you a chance to see its hidden treasures under the water.
Black Hills, South Dakota: Fabulous scenery
Fabulous scenery and landscapes await visitors who choose to vacation in the Black Hills of South Dakota in winter. A wonderful place to escape to the magic of unspoiled nature! Stay in a cozy cabin and enjoy the fire of the hearth, and in the afternoon, pack up for a hike to the waterfalls that are frozen as if the Snow Queen herself had breathed on them, ski the blizzard-covered trails. If you get bored in this icy stillness, Mystic Miner and Terry Peak ski resorts are a short drive away, and the historic town of Deadwood with its museums, casinos and fun rides is also nearby.
Finland: igloos and reindeer
Finland is not such an underrated winter destination, but travelers often stop at Helsinki and its suburbs or go to Santa Claus' Lapland village. However, the best way to get even further north – to the snowy Kakslauttanen Arctic Resort, where there are more reindeer than people, and the northern lights are admired from the stunning igloos with transparent roofs. Just imagine: you are lying on a soft bed, covered with fluffy pelts, and above you opened up an endless black velvet night sky, illuminated by magical bursts of natural light show. In a place like this, you can't resist taking a sleigh ride pulled by reindeer and exploring the winter forest on snowshoes or skis.
The 10 Best Places to Go in Winter by the Sea
When winter comes, the snow falls, the day becomes short, and it is -30 outside, you want to bask in the sun, swim in the warm sea, run in the sand and drink fresh exotic fruits. If you do find time for a winter vacation, then I suggest you get acquainted with a list of 10 places for a winter vacation at the sea.
Thailand.
The land of smiles, as they call Thailand, has long been fancied by Russian tourists as a favorite destination for a winter vacation, and not without reason. Good service, cheap exotic fruits and juices, delicious seafood, Thai massage, a wide variety of cultural program has allowed Thailand to become a country number 1 for a winter holiday for Russians.
Now you can fly to Thailand from almost any part of Russia, whether it's Siberia, Moscow or the Far East. If you do not like to fly in charters, you can fly with connections through Dubai or Qatar. There are many compatriots in Thailand who will help you rent a house or apartment for a couple of months if you don't want to stay in a hotel.
I would recommend starting your winter travels in a warm country just from Thailand, because you do not need any vaccinations, flights are not difficult to tolerate, offered a large number of tickets, people in Thailand almost no acclimatization, and there just great, because agree, spend a couple thousand dollars to improve and get energy for the entire winter and spring is not so expensive. ))
The main places to visit are Phuket Island, Pattaya, Samui Island, Samet Island, Krabi province.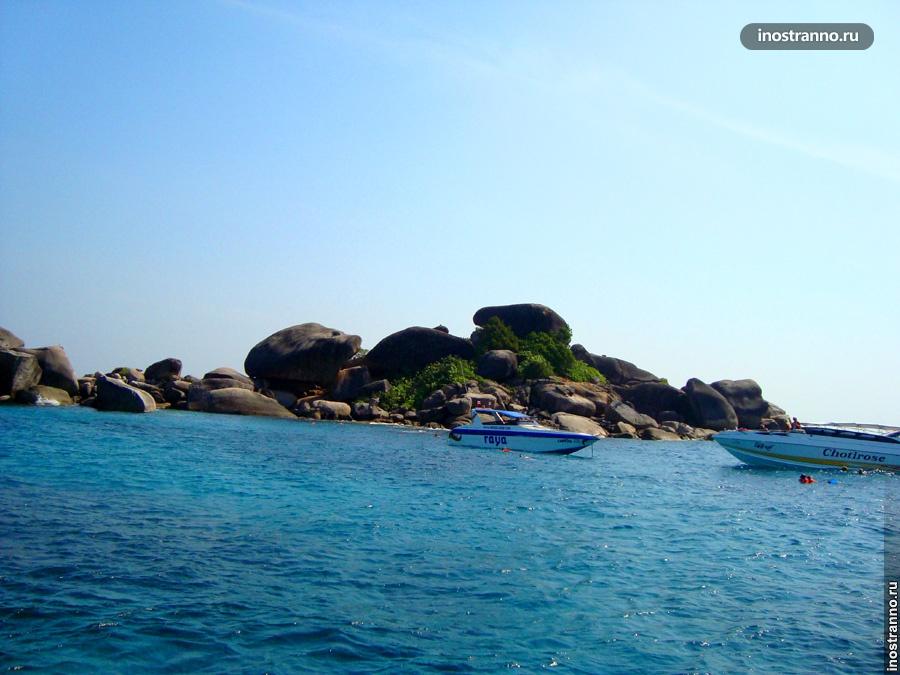 2. Goa
The first association when mentioning the Indian state of GOA – is the "downshifters" who love this paradise place to stay. Europeans, Americans and Russians rent out their apartments and live comfortably and feel great on their money in a warm place. For the regular travelers is more important that the winter in the GOA is great weather, the air temperature is 21-30 degrees, the water gets up to 27-28 degrees, there are 110 kilometers of beaches, friendly Indians will treat you to excellent seafood, and interesting excursions and trance parties will brighten up your boring beach vacation.
Decent hotels are in South Goa, non-poor Europeans and Hindus come here, North Goa is inexpensive, noisy, people like to rent shacks on the beach, which sleep here after steep trance parties.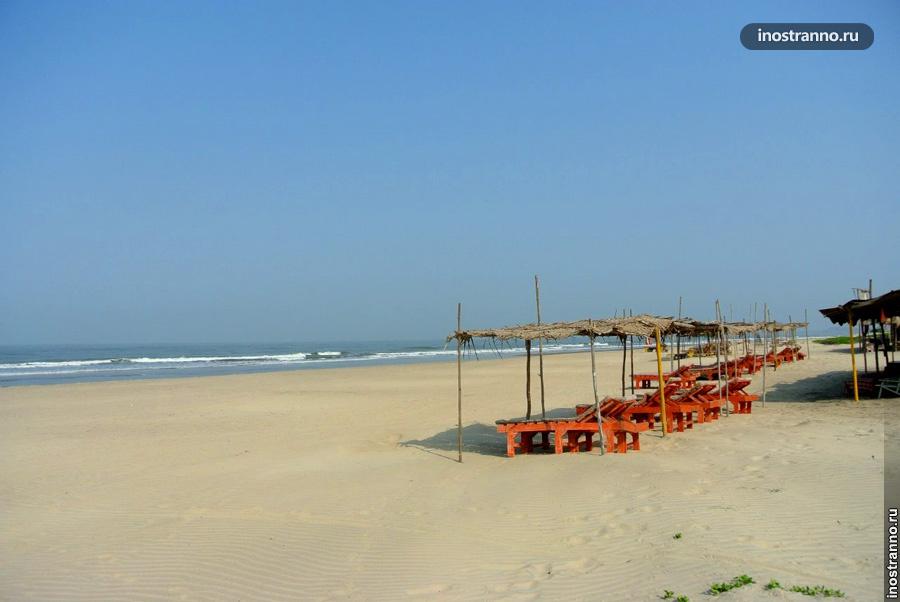 3. Cuba
The next popular destination for a winter seaside vacation is Cuba. Russians do not need a visa, from November to April here is a great weather for sunbathing and swimming in the sea. The beautiful nature, excellent rum, delicious cigars, interesting architecture of the cities and vintage cars create a special atmosphere on the "Liberty Island", it seems you get to the communist country of the mid-20th century, but at the same time you can stay in luxury hotels, where "all inclusive" and get there excellent service. I am sure you will enjoy your vacation at the best resorts in the country: Varadero, Havana, Cayo Coco, Holguin, Santa Maria Island.
4. Vietnam .
Another visa-free country for Russians is Vietnam. Here you will find excellent sandy beaches with clear water where you can go scuba diving, snorkeling, or just lie on a lounge chair and drink cocktails. If you want to get the full relaxation, the resorts of Vietnam for this will suit perfectly, and excursions to national parks, temple complexes, boat trips to protected areas, as well as visits to Hanoi and Saigon will complement your beach holiday. Food lovers are sure to love Vietnamese food with fresh delicious seafood, herbs and various sauces.
The main resorts are Phan Thiet, Mui Ne, Phu Quoc, Nha Trang, Condao, Halong.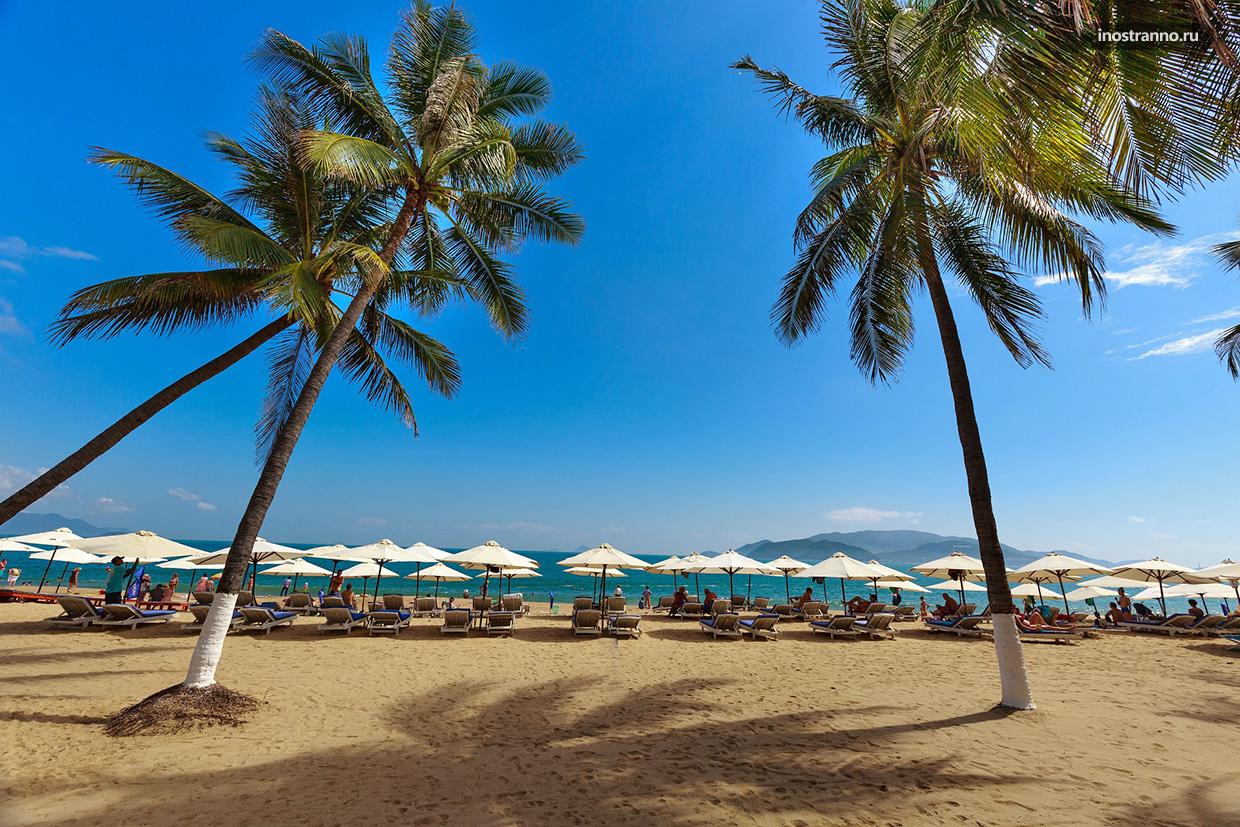 5. Dubai .
Once upon a time on the site of present Dubai was a desert, now it is a kind of an oasis, where people from all over the world flock to have a rest. In winter it is warm here, the air temperature is 20-25 degrees, the water drops to a minimum of 18 degrees, but in the autumn and spring to swim here is very comfortable. Even despite the fact that the UAE – a Muslim country and it is forbidden to drink alcohol, tourists find entertainment. Someone just basks in the sun, someone goes shopping for a fur coat and cheap technology, someone goes for a jeep ride in the desert, or seeking to climb the highest building in the world.
Gourmets who are willing to part with considerable sums of money will be pleasantly surprised by a wide variety of restaurants of the most diverse cuisines, here you will find Argentine, German, French, Thai and other cuisines.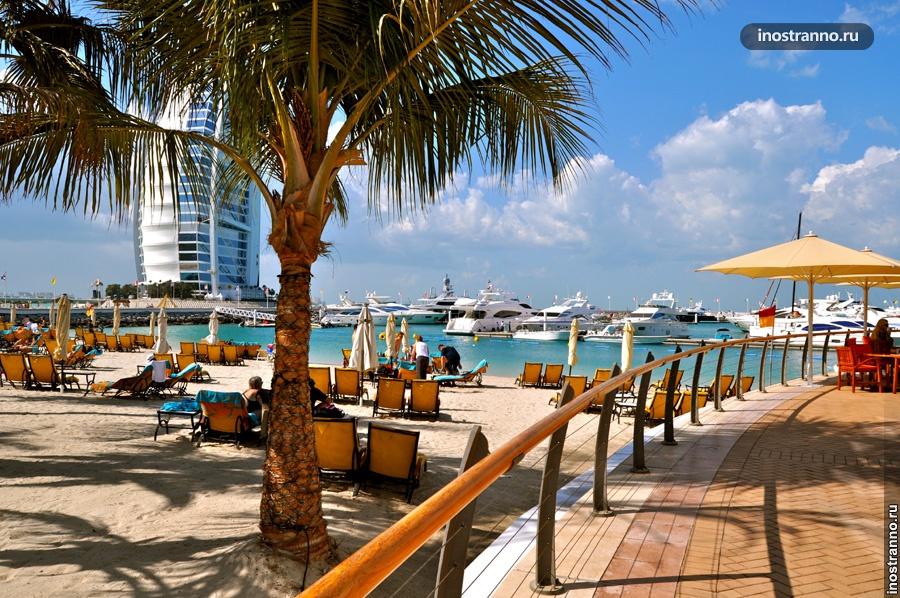 Photo by Sarah Ackerman
6. Maldives
Maldives is probably the most popular paradise in the world. The exotic country of Maldives consists of more than 1000 islands, which are located in the Indian Ocean. Vacationers who are tired of the crowds and want privacy will fall in love with the Maldives, there will not be intrusive neighbors, the hotels you get excellent service and enjoy the comfort, and romantic dinners at sunset you will remember forever. Some may argue that recreation in the Maldives boring, but how can it be boring relaxing on the warm ocean and the daily walks on the white silky sand. If you want to save money while vacationing in the Maldives, I would suggest going to another country. ))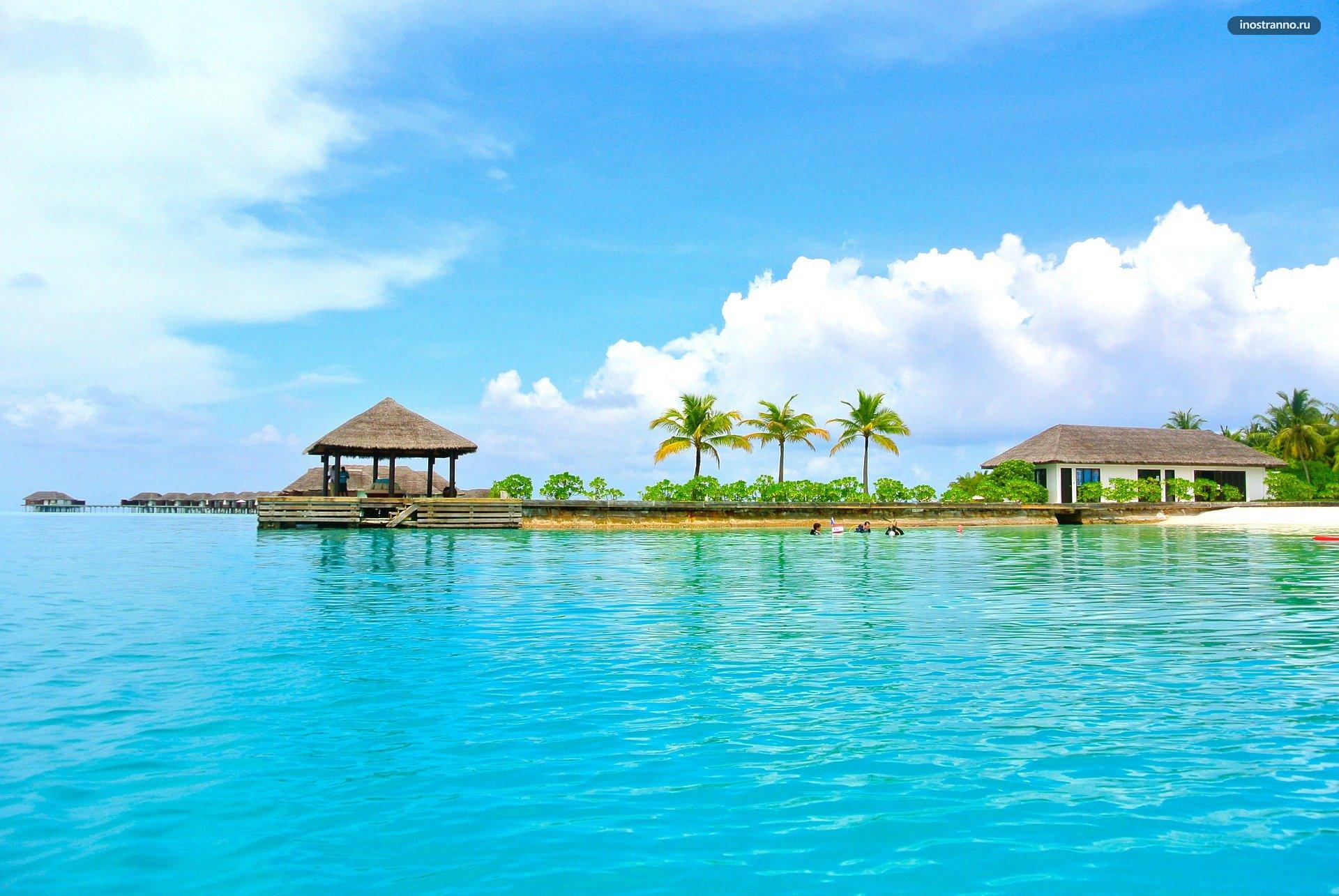 7. Brazil
Flying to Brazil is not easy for everyone, but it is a country worth visiting not only for the beach vacation. Great food, friendly people, lots of interesting places, rich culture and steep sandy beaches attract tourists from all over the world. If you want to see the Amazon jungle, Rio de Janeiro, Iguazu Falls, Salvador and Sao Paulo, then you can easily organize trips there, though you will need to fly on small planes, the country has problems with roads, but Brazil has some of the best beaches in the world.
The most popular resorts in Brazil are Angra Dos Reis, Buzios and Salvador. Excellent beaches can be found in Fortaleza, Costa de Souipe, Recife, Natal, Itacar, or on the island of Santa Catarina (Santinho Beach).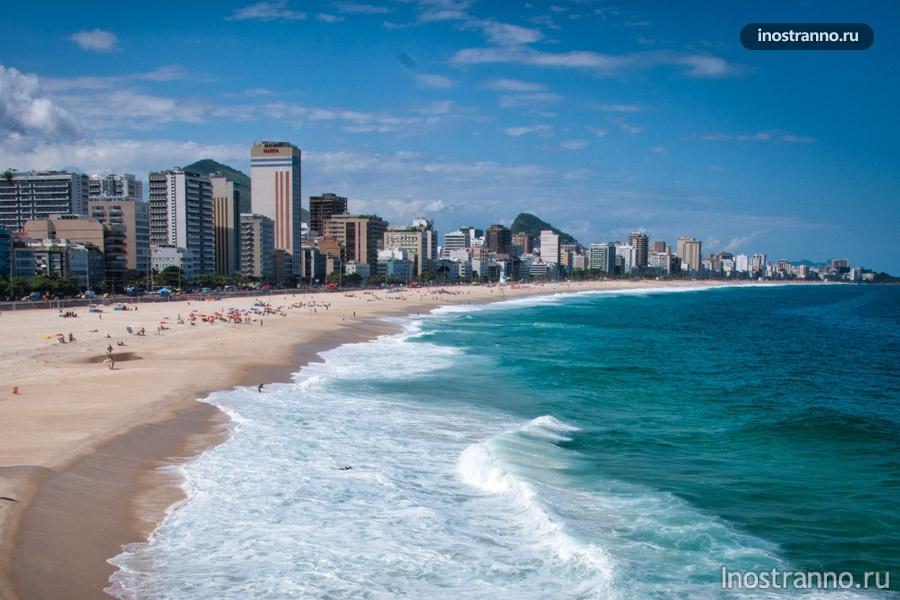 8. Dominican Republic
The Dominican Republic or Dominican Republic is the "Pearl of the Caribbean". Here you will spend a divine vacation surrounded by crystal clear sea, white sandy beaches and exotic palm trees. There are not many sights on the island – the Columbus Lighthouse, Salt Lemon Waterfall, national parks with exotic birds, watching leaping whales, but that is not why tourists are coming here, and to get a boost, eat fruit, swim in the sea, because at home you can not do all this in 30 degrees. ))
The most popular resorts in the Dominican Republic: Punta Cana, La Romana, Puerto Plata, Boca Chica and Cabarete.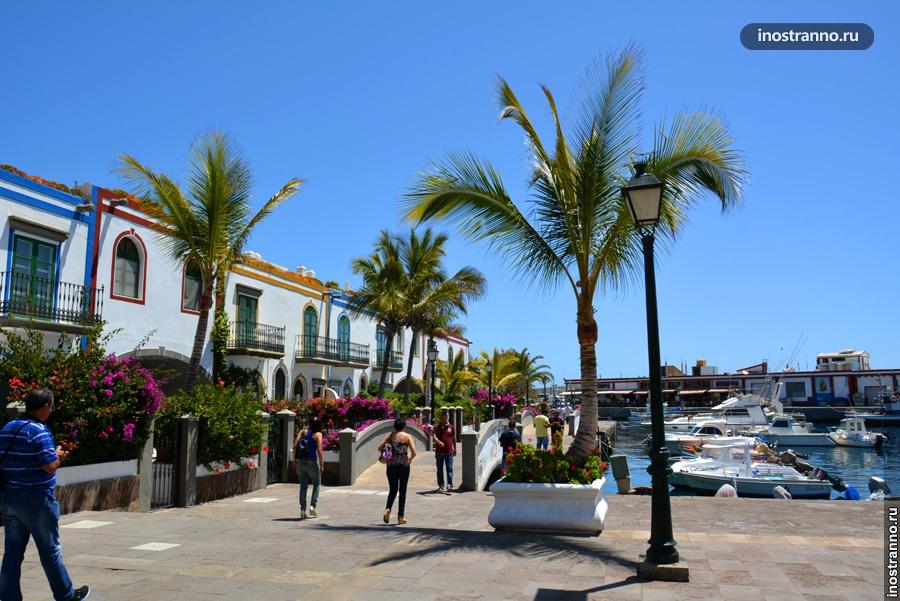 9. Mexico
Mexico is a country rich in resorts. On the Caribbean coast it is Cancun and Riviera Maya (Playa del Carmen and Cozumel Island), on the Pacific coast Acapulco, Los Cabos and Puerto Vallarta. In the country's fashionable hotels nice to spend the winter holidays, the endless sandy beaches you can swim to your heart's content, and boat trips, huge shopping centers, restaurants and bars will not let you get bored.
If you do not want to eat delicious seafood and drink tequila or sangrita, you can go in search of Mayan treasures. The pyramids of Chichen Itza, Senot Iquil, Valladolid and Ec-Balama, the eco-archaeological park Skaret, the stalactite caves, the Shel-Ha karst lakes, the fortress city Tulum and the tequila factory are also a must-see.
Forgot to add that the Russians and Ukrainians need to get a Mexican visa. This is easy to do, you fill out a special form on the Mexican visa site, then you get a special code to give to the airline company you will fly on vacation.
10. Sri Lanka.
Another great place to spend the winter is the island of Sri Lanka. Winter weather is perfect for swimming in the Indian Ocean and sunbathing. The island has over 1,000 kilometers of sandy beaches along which it is fun to snorkel, because the coastal waters are home to many beautiful fish and many picturesque coral reefs.
If you are interested in excursions, you need to go to the ancient cities of Anuradhapura and Polonnaruva, drive through the Buddhist temples, an elephant farm, or go surfing or kitesurfing.