12 Reasons to Go to Mexico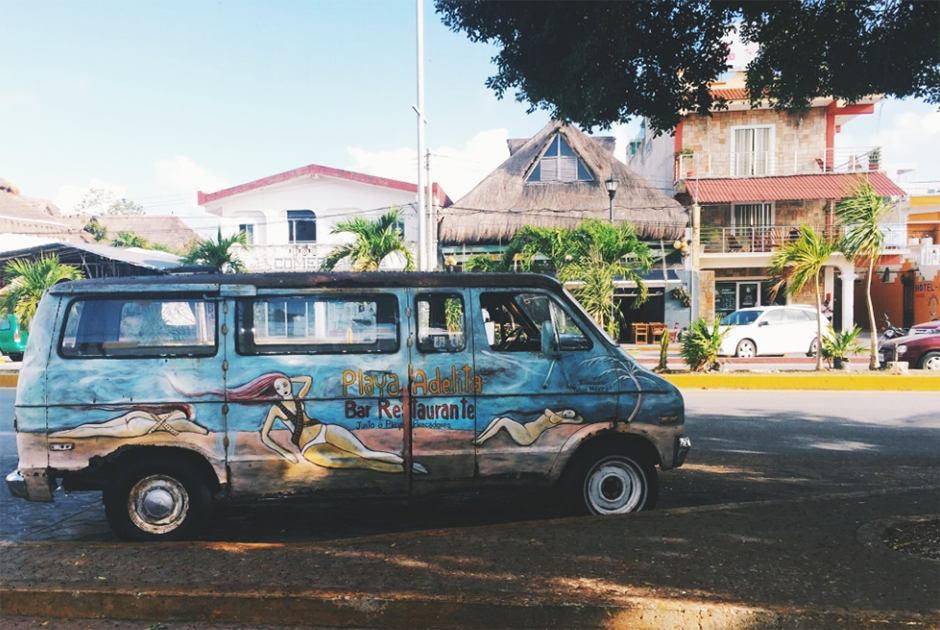 A true Mexican series on 34travel! Over the coming weeks, together with Olmeca, we'll be trashing stereotypes about Mexico. Today, we've gathered irrefutable proof that a trip to this country can be your best trip ever. A colorful mix of Indian, Spanish, and Caribbean culture, mysterious monuments, and incredible landscapes. Where else can you get a room overlooking an active volcano, swim in a lake inside a cave, enter the crazy world of Frida Kahlo, or knock back a shot of canon tequila? And don't let the long flight scare you – it's worth it.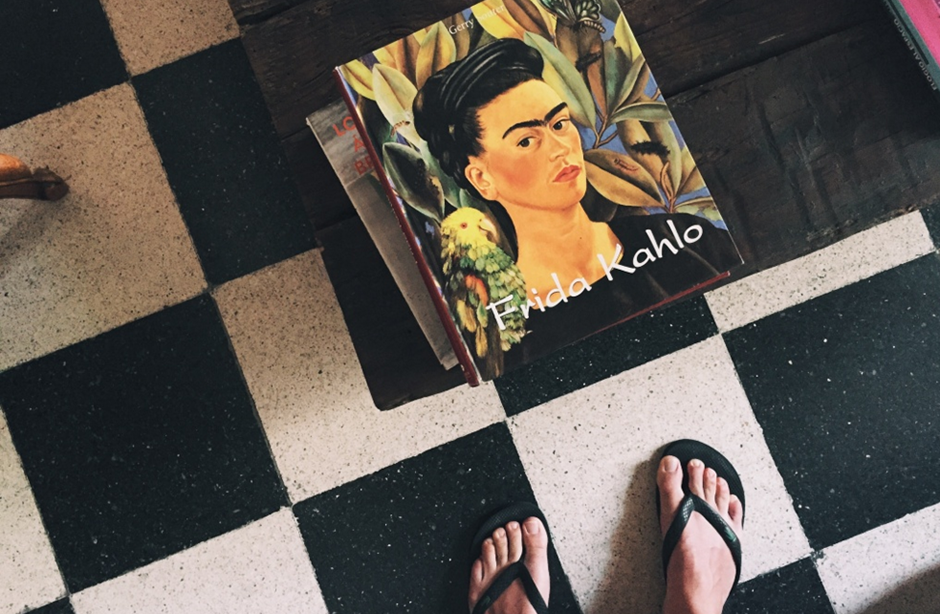 Live like Frida Kahlo.
Mexico's most famous artist, Frida Kahlo, communist, rebel and author of surrealist paintings, lived her entire life in Mexico City, in a blue house at 247 Londres . If you've always been moved by her self-portraits in the form of deer with female faces, attracted by Mexican motifs and want to unravel the symbolism of the paintings, it's easy to immerse yourself in the life of a brilliant artist in Mexico City. Start at the house-museum (Museo Frida Kahlo) with colorful walls, traditional ceramic decorations, touching portraits of leaders of the world proletariat and the workshop, where everything remains the same as during the life of the mistress. The subjects for paintings were usually taken from Frida's own life, so after a visit to the museum, you will take a fresh look at her works, which reflect her serious illness, her obsession with her husband, and her political views.
You can visit the house-museum of Trotsky (Av. Rio Churubusco 410), who received political asylum in Mexico, and when he arrived, he was seriously attracted to the bright young artist (Frida, by the way, reciprocated his affection). You don't have to go far – you'll find Trotsky's house literally on the next street.
To make your house look as fun as Frida's, you can go to the Mercadode Artesanias La Ciudadela (Calle Baldera 6 | Enrico Martinez). Here you'll find traditional doormats, colorful ceramics, and funny skulls. Just make sure they're well-packed to make sure they'll survive the long trip. Prices are nice, so be careful because you'll want to buy everything.
As contemporaries remember, Frida was a notorious swearer, a regular smoker and a tequila drinker. Be sure to visit one of Mexico City's tequila spots. For example, check out Salón Tenampa (Plaza Garibaldi | 12 Col. Centro), where the interiors of 1925 have been preserved, or LaBipo (by Mexican standards), a hipster place where they make mind-blowing cocktails based on tequila.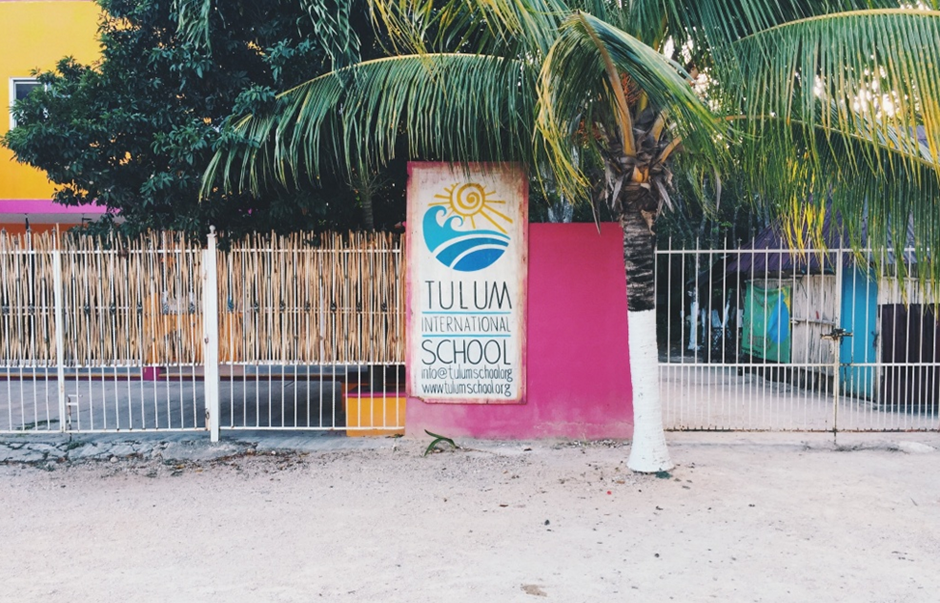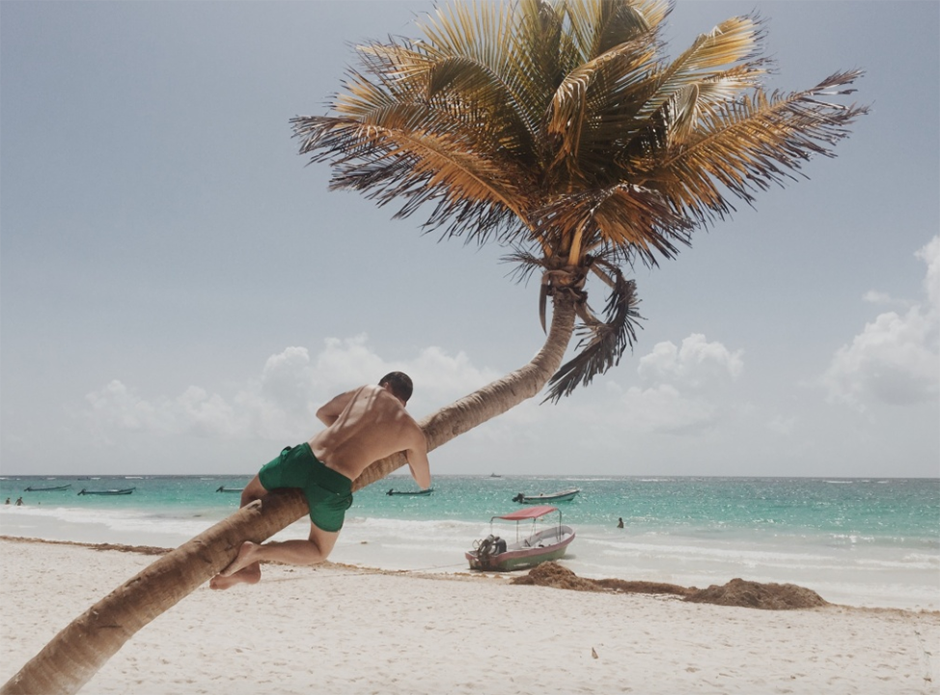 Holiday like a Hollywood star.
Acapulco – a vacation mecca for American screen stars of the 50s. Hollywood royalty like Elizabeth Taylor, Brigitte Bardot, and Frank Sinatra would flock here like bees to honey to get their kicks.
You can start by staying at one of the hotels "with a story" (like Mirador or Los Flamingos ). Now that the wave of movie elites who come to Acapulco has all but died down, the place has become quite democratic. For example, a standard 2-bed room is unlikely to cost you more than € 45 – even in the most famous hotels.
What's left over from the tumultuous '50s is the cool club culture and the great beaches. If you're annoyed by the American tourists who occupy all the local waterfronts, you can go to secluded places like Piedela Cuesta or the Covuca Lagoon, which can only be reached by boat.
Continuing the theme of beautiful life, we advise to go to one of the nightclubs, for which Acapulco is famous. For example, the large and famous Palladium or more informal Mojito, where you can dance salsa and reggaeton. The next morning, of course, start at 12 o'clock, and with a glass of champagne – walk like that!
Train rides on the edge of the canyon
The ChihuahuaalPacifico railroad is considered one of the most extreme railroads in the world. Just imagine: the train rises to a height of 2,400 meters above sea level (for comparison, Minsk is at an altitude of 222 meters), passes through 37 bridges and 86 tunnels.
The 13-hour journey can start at the coast, and then the train goes through waterfalls, deserts and mountains, plateaus and canyons. The steam train travels through 6 Copper Canyons, which, when combined together, are four times the size of the famous Grand Canyon. Tickets for the trip need to be booked in advance, the route is very popular.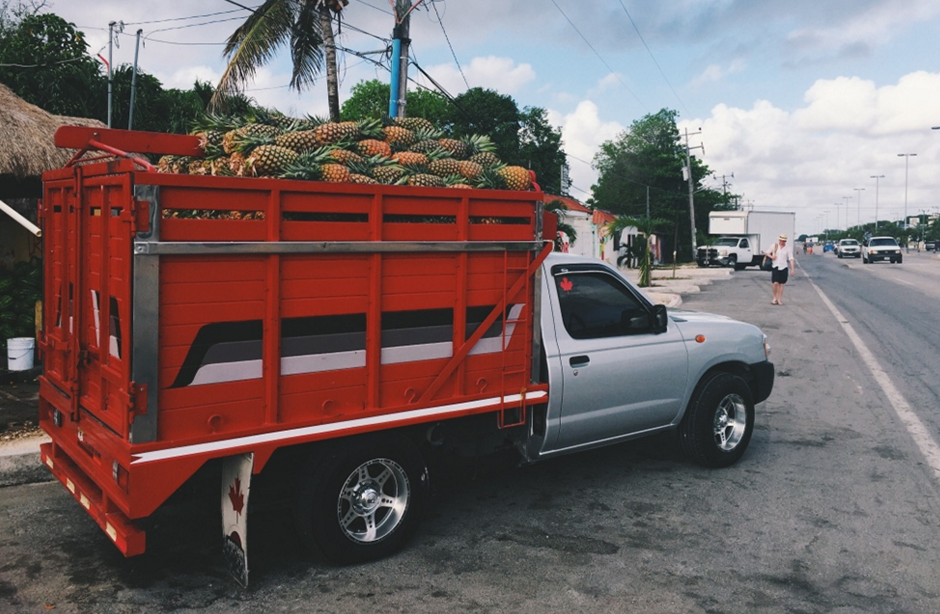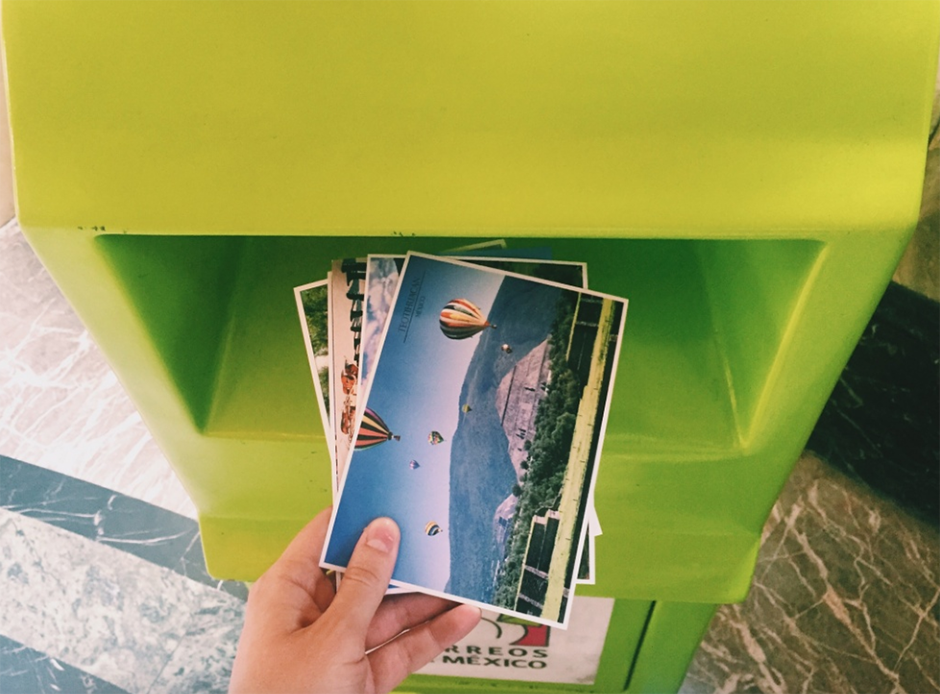 See the largest cluster of butterflies
Reserva dela Biosfera Mariposa Monarca (Cuauhtémoc Oriente No. 34, Heroica Zitácuaro) is a biosphere reserve in the mountains where huge butterfly colonies winter from November to March. Up to a billion monarch butterflies are napping in the trees, covering the branches so that you can't even see the greenery. By the way, monarchs are the only butterflies that make such impressive marches from north to south and back. Since the butterflies live from two to seven months, not a single individual can make a complete flight: one generation of butterflies usually flies from the U.S. to Mexico, and the next one – back.
The place is also notable for the composition of the animals you can look at in their natural environment: white-tailed deer, coyotes, foxes, weasels and even turkeys, owls and hummingbirds – all not badly socialized. Note, the grounds are open until 6 p.m.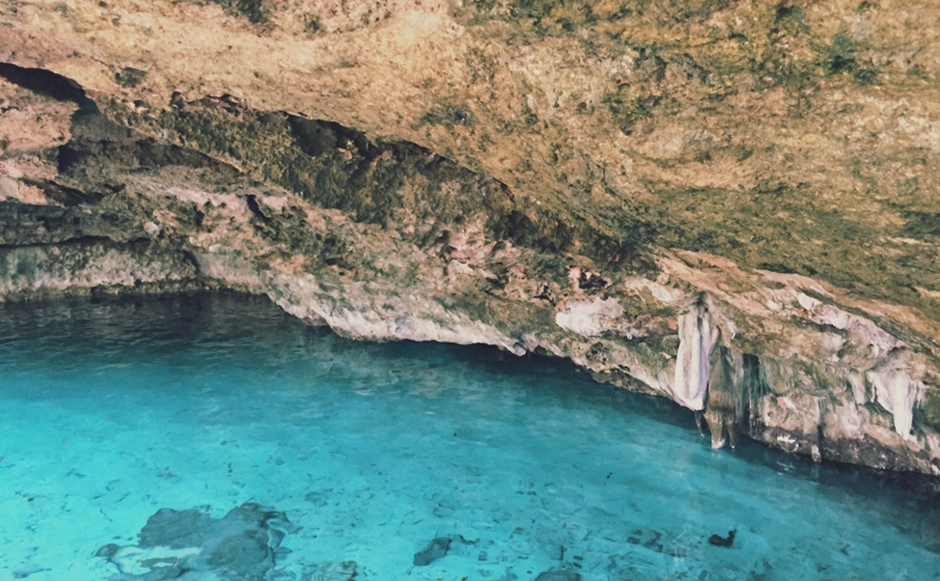 Swim in the cenotes.
The Yucatan Peninsula is said to have formed after a meteorite fell on Earth and the ocean floor rose. This is how scientists explain the fact that the entire peninsula is permeated from the inside by underground rivers and lakes. Almost everywhere, limestone soils settle and form natural wells filled with crystal-clear water – cenotes. Only in Mexico can you swim in a picturesque lake in the middle of a cave. Or even more extreme: swim through an underwater river that eventually flows into the open sea.
Perhaps the best place for such an activity is the IkKil in the Chichen Itza area. Here you can swim, watching the goldfish, while jets of water pour down on you – just like in the shower. Admission € 3,5, works until 16:00. Water here, by the way, is quite cool, and in the evening there are hordes of hungry mosquitoes, but it never spoils the impression of such a paradise place.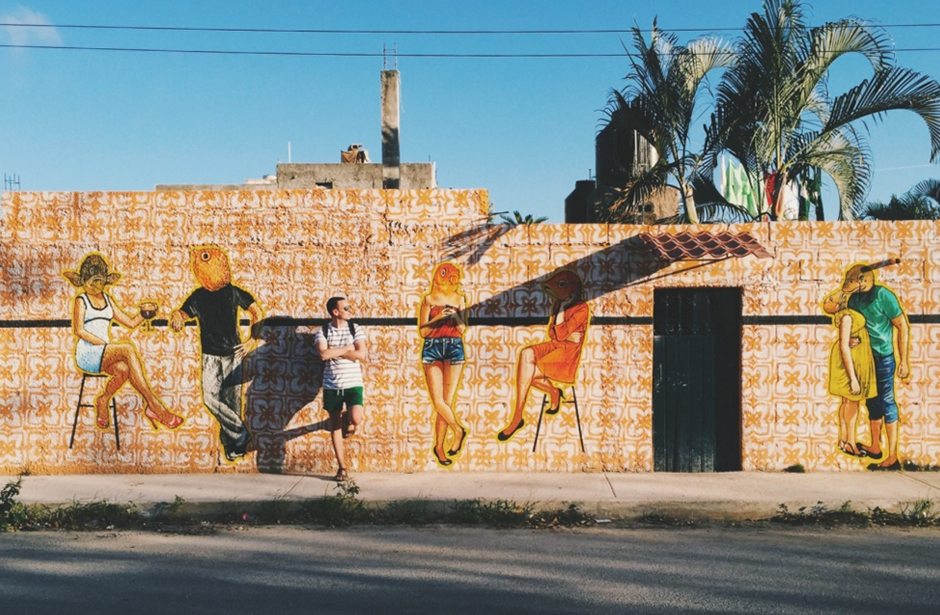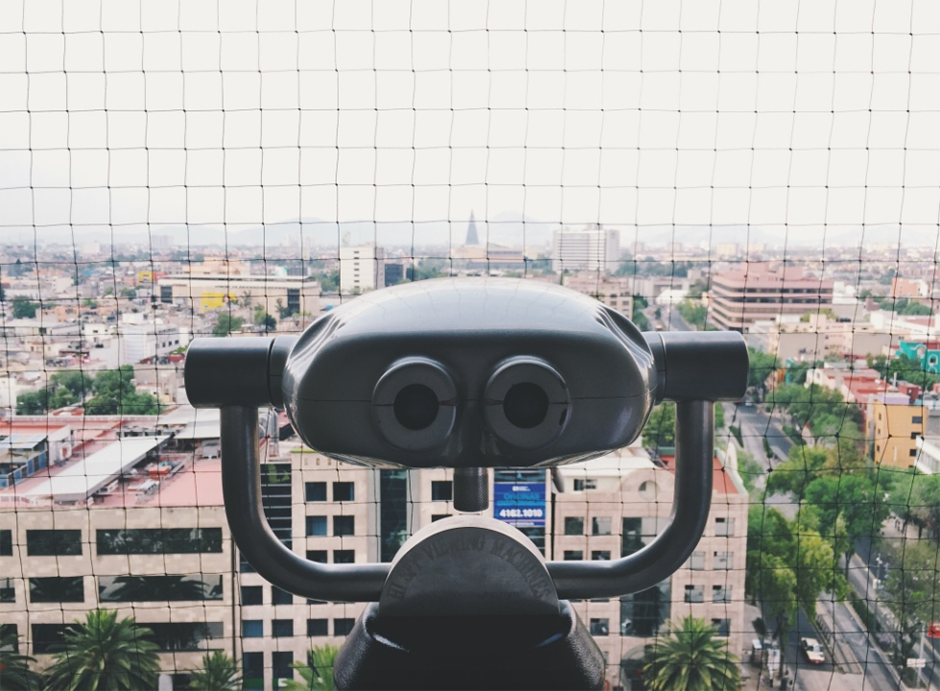 See the world's strangest cemetery
The Bridge to Paradise (Chetumal-PuertoJuarezFederalHighway, Km. 282) in Xcaret is probably the strangest and funniest cemetery in the world. Each tombstone has an original style and is painted in bright, cheerful colors. Graves can look extravagant: one as a replica of a cathedral, another as a bed headboard with pillows.
The logic of the structure is striking: there are 7 levels, which correspond to the seven days of the week, and the graves are 365 – the number of days in the year. The entrance begins with a staircase of 52 steps (that's how many weeks there are in a year).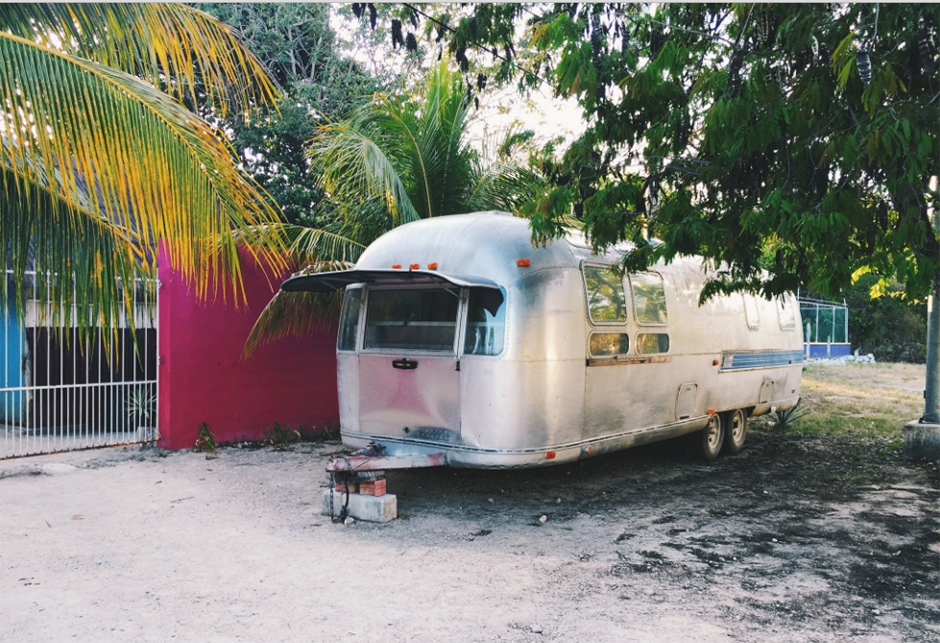 Float in a "gondola" through the Aztec canals
You've probably heard about the pyramids, but there's a more unobvious and no less interesting Aztec heritage in Mexico. For example, on the outskirts of Mexico City there is an area called "Venice of Mexico" (Antiguo Canal Cuemanco, Pista Olímpica Virgilio Uribe (Canalde Cuemanco)). There used to be a lake with islands where the Indians grew flowers for rituals.
Now the floating flower gardens are protected by UNESCO, and locals love to ride the Aztec canals on gondolas in cheerful colors. The boats are fueled by embarcaderos with long poles, fried corn vendors bustle around, and there are gondolas with musicians in sombreros who board boats with tourists. It all looks so perky and surreal that you feel like you are in a comedy series or at least a Mexican soap opera with elements of farce.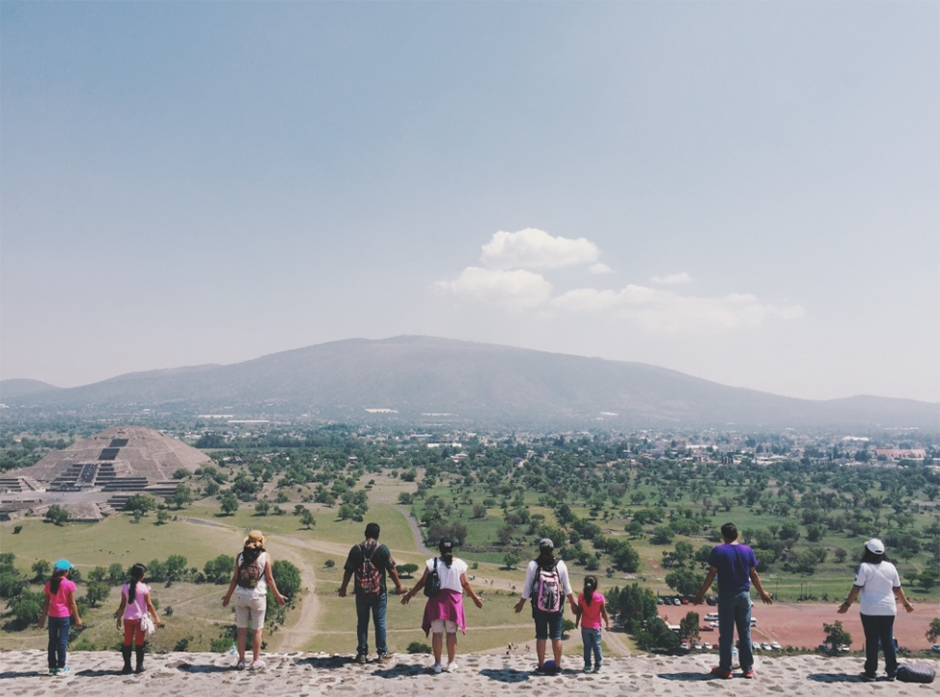 Living at the foot of a volcano
Mexico is a country where more than 30 active volcanoes await you. Many of them are in national parks that are easy to drive to. One of the tallest, most active and picturesque volcanoes with a promising name, Popocatepetl, is unfortunately closed to the public, but you can go up to Orisaba and take pictures at its vent, which occasionally gives off steam, as if it were smoking.
If you want to live with a view of the snow-capped volcano, we recommend staying in Puebla de Saragossa at the foot of La Malinche. In addition to its good location, Puebla is famous for its cuisine and is considered the home of half of the Mexican dishes. A special pride of the locals is mole poblano, a thick chocolate and chili sauce served with chicken.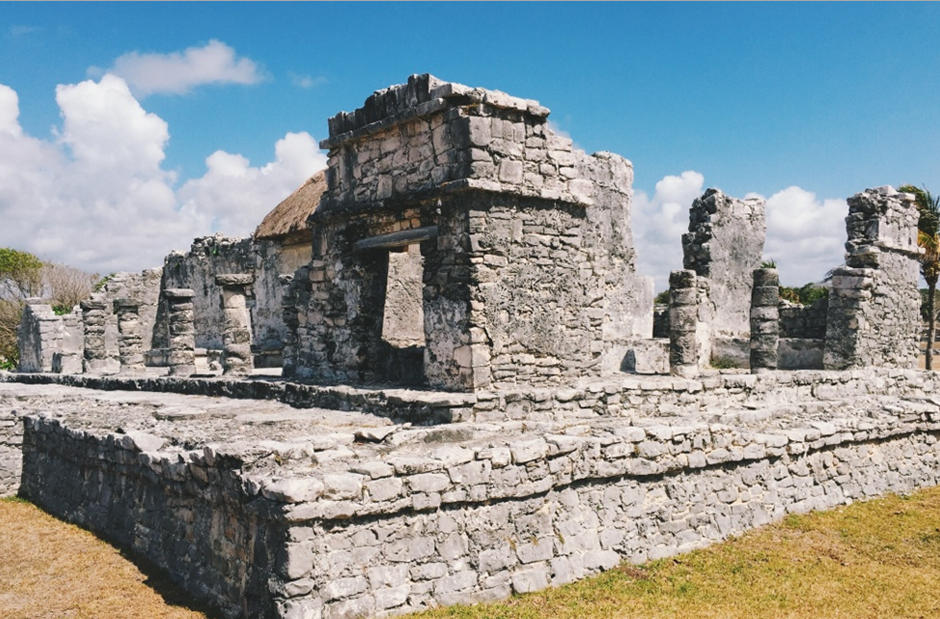 Dive into the Underwater Sculpture Museum
Mexico is one of the best places in the world for diving and snorkeling. The rich marine life (perhaps even more intense than the club life in Acapulco), the coral reef, and the clearest water are just about all a diver can enjoy. For those who feel as confident underwater as they do on land, Mexico has an Underwater Sculpture Museum (Museo Subacuático de Arte) (Aristos, Punta Cancun) .
There are 500 life-size sculptures of people and objects in the depths, which not only look impressive, but are also intended to show the interaction between art and the environment, because the sculptures have already been taken over by plants and small marine organisms. What can I say, it all looks mysterious and fascinating. Ticket price – € 30, it includes equipment for diving.
Celebrate the Day of the Dead in his homeland
Forget Halloween – Day of the Dead in Mexico, celebrated on November 1 and 2, is a much more authentic and fun holiday. No intimidation or mourning for the departed. As the souls of the dead visit homes on this day, families are eager to show that they are doing great and are excited to see each other, and so Day of the Dead is a riot of colors, painted skulls and a carnival in downtown Mexico City.
Before the holiday, all the stores in the city are littered with sweet skulls (calavera), miniature coffins, and skeletons. The Tláhuac area of Mexico City has a particularly strong sense of the holiday atmosphere with its alumbrada ceremony, where the cemetery around the district's main church is lit with a thousand candles and filled with the smoke of incense (for this purpose, diggers are burnt). The church in San Andres Mixquic is the only one near which there is a cemetery preserved in the city, so this is the place Mexicans consider most logical for a mass celebration.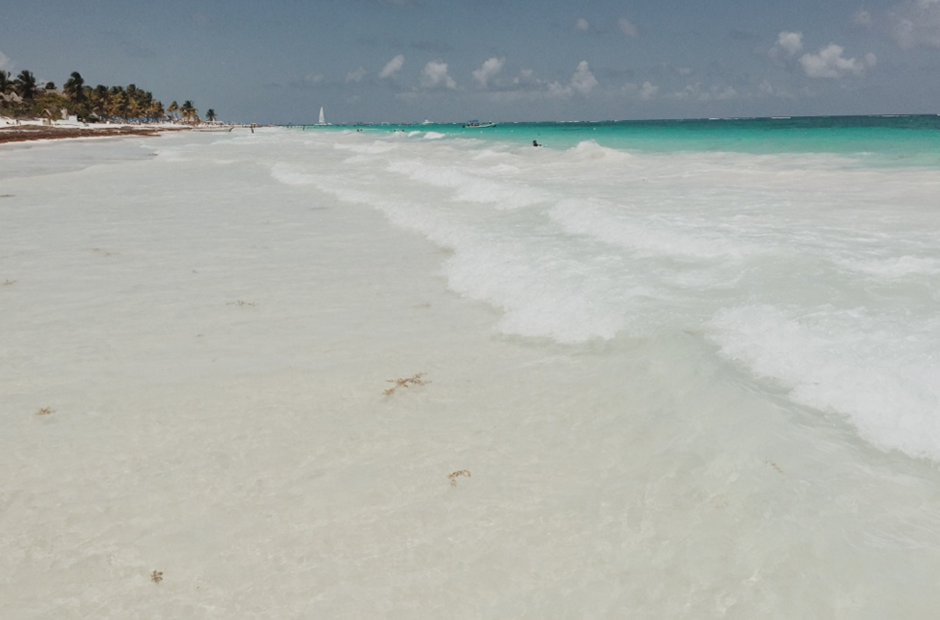 Swim with turtles
In the village of Akumal, which is located between Tulum and Playa del Carmen, like nowhere else you can feel a part of nature. Huge turtles come here to feed on algae – friendly and almost tame. No need to chase them, the turtles are so balanced that you can swim with them, take pictures and examine in detail. Such swims, of course, are free. Most importantly, don't forget your snorkel!
From Playa to the turtle village you can get a quick ride in a collectivo (remember we told you about this type of cab?) for €1.3 from the center of the city (Calle 2 between Avenida 15&20) .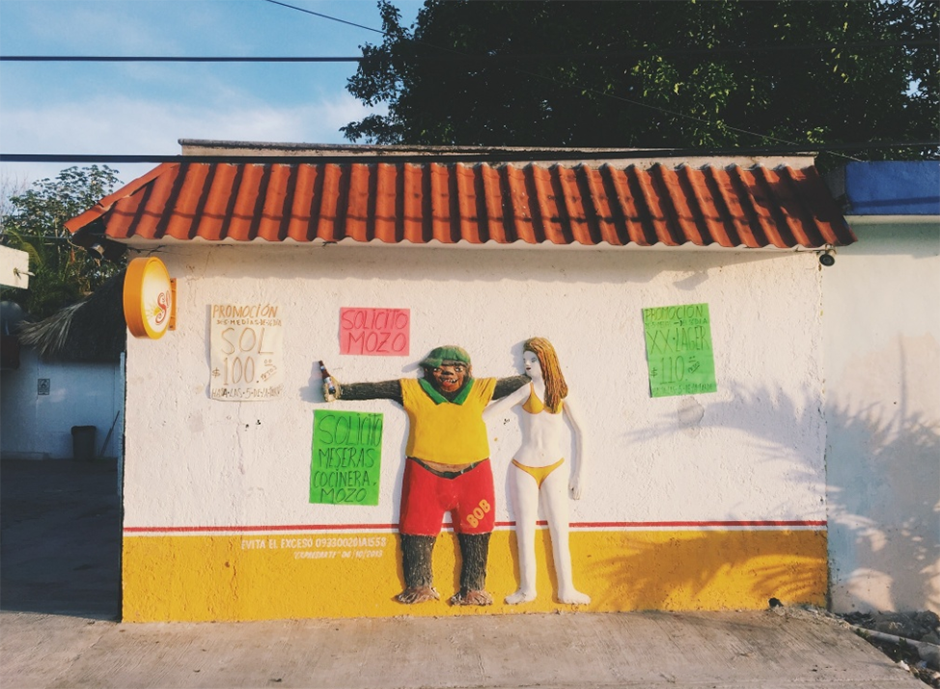 Taste real tequila
Of course, Mexico is the best place to taste tequila. Once you're in its homeland, compare and take your pick: the clear Blanco, used as a base for cocktails, Reposado, yellowish, with lime and salt, or the very refined Anejo, matured for more than 6 years and with a cognac undertone in its flavour. Look out for tequila, the agave for which matures in the Jalisco region near the city of Tequila. This is the reference place, the birthplace of the original drink.
7 reasons to travel to Mexico
Mexico is a famous and popular vacation destination. Ancient ruins, stunning beaches, unique cuisine and friendly people await visitors. Even experienced travelers will be surprised to find themselves in this wonderful country. If you're still thinking about traveling to Mexico, here are 7 compelling reasons why you should do so:
Mexican Cuisine
Mexican Tacos.
Mexican food is known around the world, but if you think you know it well, think again. The dishes cooked in Mexico are different from those found abroad. Forget hard shell tacos, sour cream and fajitas. Imagine small soft corn tortillas stuffed with meat. For example, Al pastor (similar to pork shawarma) with onions, coriander and various sauces. These are authentic Mexican tacos, and you'll find them everywhere in Mexico. But Mexican food isn't just about tacos. There are quesadillas (rolled wheat tortillas, usually with meat and cheese), tortas (a Mexican sandwich), tostadas (fried tortillas with fillings like ceviche), gorditas (tortillas with meat or vegetables) and more.
Mayan Ruins
Ancient Mayan temples in Palenque
Mexico has enough ruins to keep even the most passionate historian occupied, but by far the most famous such site is Chichen Itza. It is easily accessible from Cancun on your own or as part of a tour. The famous El Castillo Pyramid, along with the rest of the archaeological excavations, is a magnificent example of Mayan architecture that should not be missed. Another popular complex of ruins is the ruins of Palenque. The ancient pyramids and temples lie among the jungle, so you will feel like a real explorer.
Nature
Picturesque Sumidero Canyon
Mountains and natural scenery may not be the first thing that comes to mind when you think of Mexico, but central Mexico, especially the Chiapas region, is extremely green and full of amazing natural attractions. There's the spectacular Sumidero Canyon, which can be traveled by boat, and Lagunas de Montebello, a national park consisting of 59 different lakes among the pine forest.
Beaches
Playa Norte Beach on Isla de los Mujeres
The main reason most people head to Mexico is for beach vacations. Indeed, Mexico has some of the most attractive beaches in the world. If you are looking for white sand and crystal clear water, then the beaches of the Yucatan Peninsula are for you. Cancun and neighboring Playa del Carmen and Tulum are full of large beach resorts, each with its own private beach, but public beaches like Playa Delfines in Cancun are just as impressive. If you like a more laid-back vacation, head to the islands. Isla Mujeres is just a short ferry ride from Cancun, and its Playa Norte is known as one of the best beaches in the Caribbean.
Local Markets
The bright colors of a Mexican market
If you want to get in touch with authentic Mexican culture, there's no better place than the market. Here you will find Mexicans going about their daily business and plenty of souvenirs. Also, the market is the cheapest place to eat. No matter what city you are in, you can find many delicacies and a variety of dishes at the market.
Cenotes
One of the most beautiful cenotes in Mexico is Ik Quil.
The cenotes are an unusual natural attraction, almost entirely unique to Mexico. These karst sinkholes took millions of years to form and were sacred to the Mayan people. Each cenote has its own unique feature – some are deep in caves, others have a large open ceiling, some are better suited for swimming. The easiest way to visit a cenote is to go to the city of Valladolid. There, not far from the central square is the Sasi cenote. Other popular cenotes are Grand Cenote and Seitoun.
Magic cities – The Pueblo Magicos
The colorful streets of Guanajuato
Mexico is a big country, so it can be hard to decide which cities to visit. Fortunately, the Mexican government has reached out, designating some cities as "Pueblo Magicos" for maintaining their traditional style and possessing "magical qualities." There are many such settlements scattered throughout the country, but among them are the popular ones: Tasco de Alarcón, San Miguel de Allende and Guanajuato.