Top 25: The World's Craziest Restaurants
Are you ready to hear about some of the most amazing restaurants in the world? And by "amazing," we mean absolutely insane! They say that food brings people together, and it does, but now imagine that instead of eating at the same boring restaurants all the time, you invite your friends over for a meal to bring you together, and your dinner is served in pitch black. Sounds crazy, doesn't it? That's because here before you are 25 of the craziest restaurants in the world!
25. Kayabukiya Tavern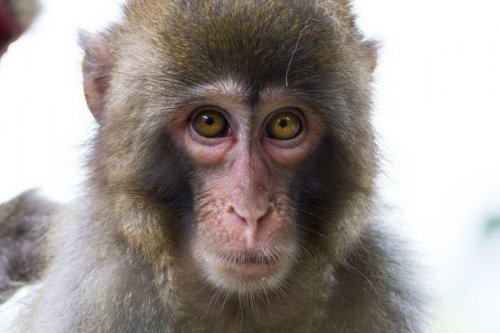 Photo: shutterstock
At Kayabukiya Tavern in Tokyo, two Japanese macaques named Yat-chan and Fuku-chan serve you drinks. Both are certified employees who receive their wages in the form of soybeans.
24. Human Banquet.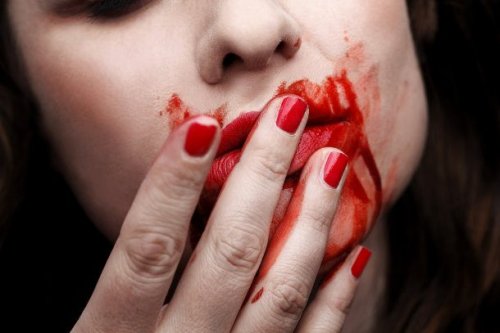 Photo: shutterstock
Some of you may know that Nyotaimori (which means dish-woman) is a popular method of serving sushi in Japan. Recently, the Japanese have taken it to the next level by eating not just food off the body, but the body itself. Don't worry, we're not talking about actual cannibalism here, the bodies are edible culinary creations made in the kitchen by the creative staff. At the table, you are provided with a scalpel and a plate. You and your faux-cannibal acquaintances can then cut up the "body" and eat its insides. Be careful, you may get dirty, as these bodies can "bleed."
23. The New Lucky Restaurant.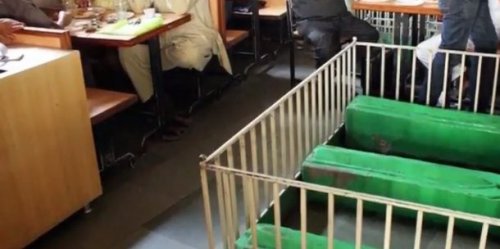 It may not be normal for the U.S., but in India, a country of more than a billion people, death and cemeteries are not as separate from society as they are in the West. So when Krsihan Kutti Nair started a successful tea kiosk outside a cemetery in Ahmadabad not long ago and needed to expand, there was only one logical option.
22. Unexpected restaurant.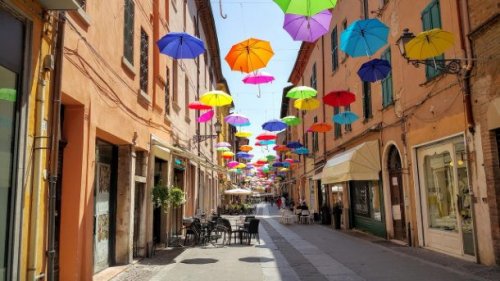 Photo: pixabay
The Italian city of Ferrara recently introduced an interesting concept. For 60 euros you can buy a dinner for two and then, on the appointed night, get instructions revealing the location of the dinner / table, which is sure to be set somewhere in the historic streets of the city.
21. Sounds of Silence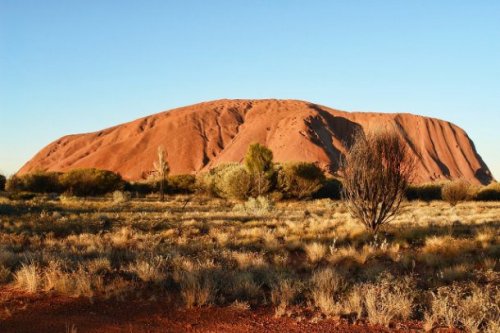 Photo: pixabay
The only eatery on our list, located in the middle of the desert, will let you dine without a roof over your head in the Australian outback near Ayers Rock and give you a view of the stars you could only dream of.
20. Kinderkookkafe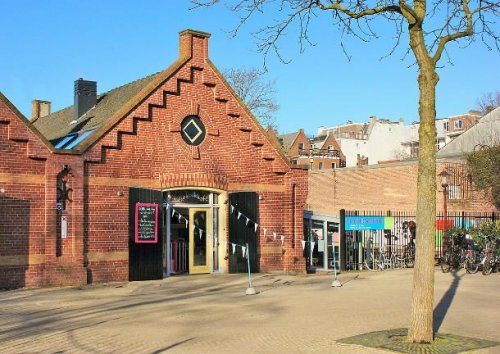 Photo: commons.wikimedia.org
This Dutch family restaurant, located in Amsterdam, is (almost) entirely staffed by children. There are a couple of adults in control, but the concept is simple. Part restaurant, part cooking school and part day school for the kids, parents leave their kids in the morning and then come back after work to enjoy what their kids have created together.
19. Robot Restaurant (Tokyo)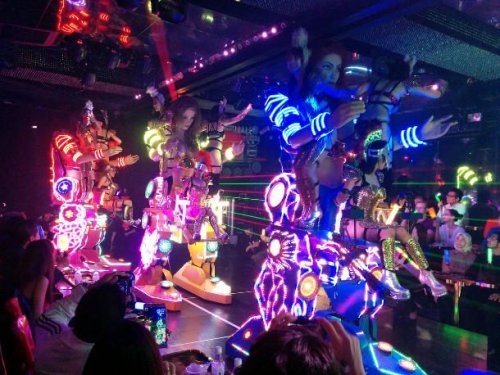 Photo: commons.wikimedia.org
Are you more interested in a place where you can enjoy a colorful show than one where you can enjoy gourmet food? If you like bright lights and giant fembots performing it, then this Robot Restaurant in Tokyo is for you.
18. Modern Toilet.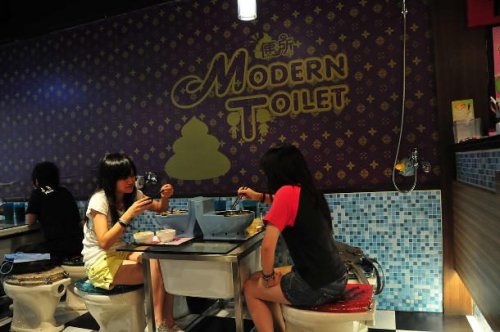 Photo: commons.wikimedia.org
This popular chain of Taiwanese restaurants gives diners the opportunity to enjoy their food from the toilet while sitting on the toilet. Drinks are served in small plastic urinals, and while one might think that such a restaurant is a big mess, it is actually very clean. According to the owner, his goal is to shock and embarrass visitors.
17. Dining in the sky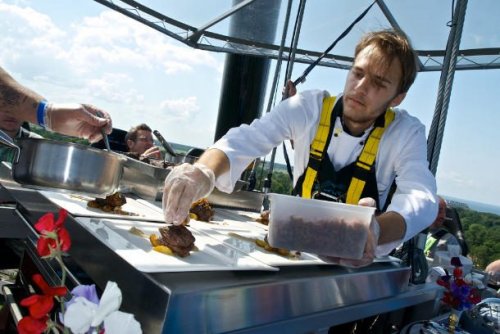 Photo: flickr.com
Although the restaurant itself is in Belgium, this airy dinner party can be delivered anywhere in the world: the company has partners in 45 different countries. Guests are strapped to a table, which is suspended in the air by a crane, and served by a small staff.
16. 16. The Invisible Bar (Unsicht-Bar).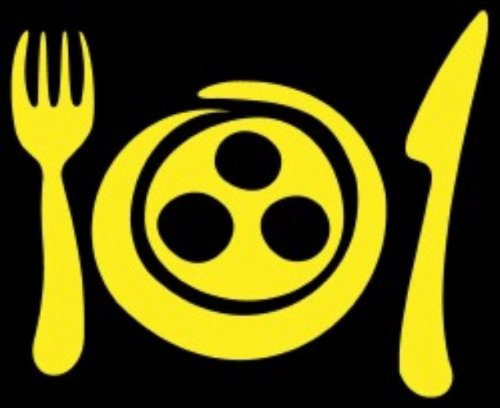 Photo: unsicht-bar-berlin.de
An invisible bar called Unsicht-Bar, is located in Cologne, Germany. Lights are forbidden here, and before customers are led down into the pitch blackness by their blind waiters, they must leave cell phones, watches, and any other equipment that glows in the dark.
15. Fortezza Medicea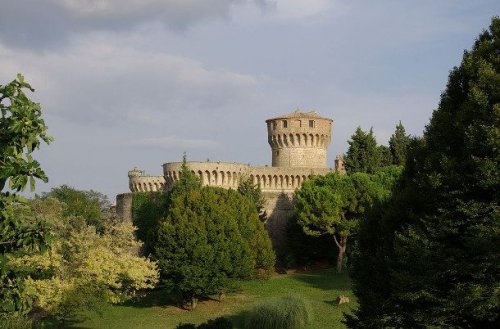 Photo: wikimedia commons
Fortezza Medicea near Pisa, Italy is a 500-year-old fortress that now serves as a maximum security prison. and an upscale restaurant. To dine at this popular spot, guests have to make reservations months in advance and then undergo strict security checks by Italian police officers. At the restaurant, they are served by robbers, murderers, and members of Mafia groups.
14. Dick's Last Resort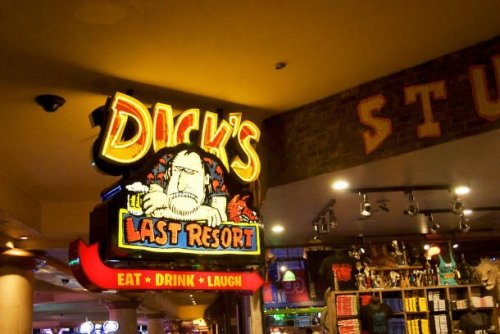 Photo: flickr.com
Do you love the food of the southern United States? How about some moderate verbal abuse and sarcasm exuded by sassy wait staff? If you answered yes to those questions, then Dick's Last Resort is made for you. With a chain across the U.S., this restaurant stands out because of its theme of sarcasm and specific treatment of customers. It probably won't suit your touchy-feely aunt, but you can laugh and enjoy a good meal if you know what you're getting into.
13. The Safehouse.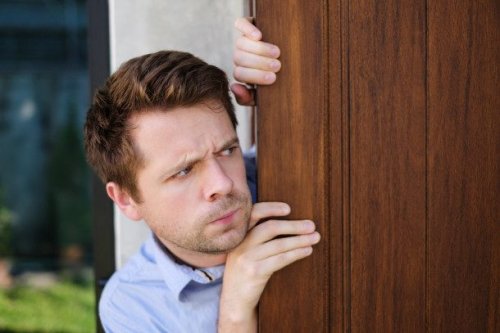 Photo: shutterstock
This is the only restaurant on our list that will require a password to enter. Don't worry, if you don't know the password to get in, the guards will just make you do something that makes you blush. Why the password? The restaurant is dedicated to a spy theme, as you might have guessed from its name.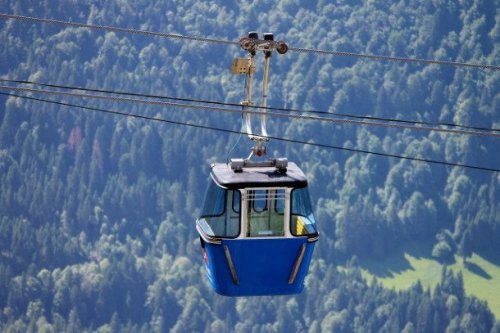 12. Dining in a carriage house Photo: pixabay
This isn't the only high-rise restaurant on our list. There's already one like it, but it's the only one that's housed in a wagon. At Stuckli Sky Dining, you can enjoy the view of the Swiss Alps from the four-seat ski elevator carriage during a four-course meal.
11. Ninja Castle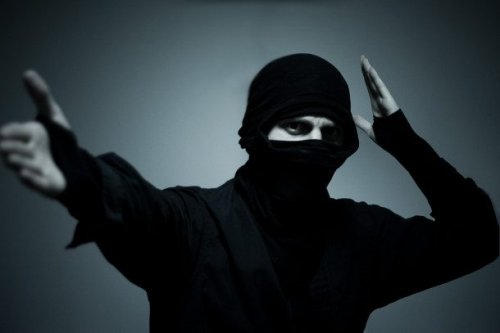 Photo: commons.wikimedia.org
Modeled after an ancient Japanese castle, Ninja New York is half maze and half restaurant, whose waiters amaze guests with their crazy acrobatics as they enter the mysterious world of ninja.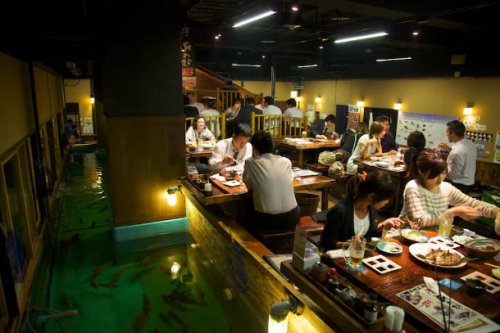 10. Zauo Restaurant Photo: flickr.com
In this restaurant, you first catch your own fish for dinner. Then you decide how to cook it. We hope you know how to catch fish!
9. Ithaa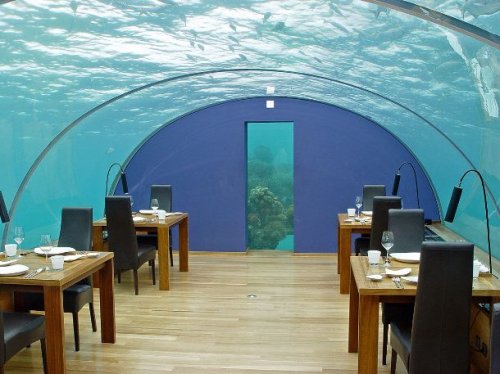 Photo: commons.wikimedia.org
Advertised as the world's first underwater restaurant opened by Hilton Undersea Resort & Spa, Ithaa (which means "pearl") appeared in the Maldives in 2007. It sits just a couple of meters below the surface of the Indian Ocean and offers an amazing panoramic view of the surrounding coral reefs.
8. Dinner on the Titanic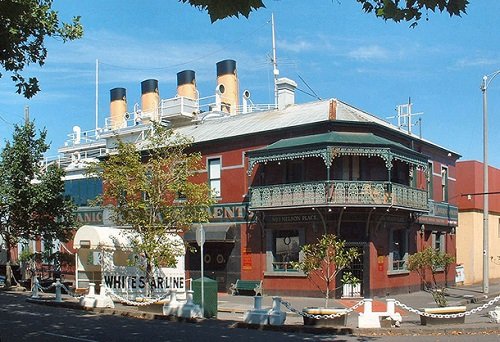 Photo: commons.wikimedia.org
This Australian restaurant will take you halfway around the world and back a century to the time of the doomed Titanic's first voyage. There are even separate rooms for first and second class. But don't worry, you won't die.
7. Kalin Tavern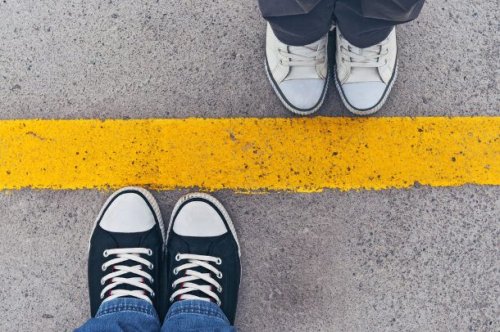 Photo: shutterstock
Kalin Tavern, which is 180 years old, has somehow managed to balance things out. You see, the restaurant's customers can start dinner in Slovenia, cross the room, and finish their meal already in Croatia (the owner even painted a bright yellow line on the floor to mark the border). It certainly wouldn't be such a problem if it weren't for the fact that Slovenia is in the European Union and Croatia is not. It just brings a bit of tension between the countries, which leads to some tricky moments when tipsy Slovenians accidentally walk out the wrong door and find themselves facing a less than pleasant Croatian border patrol.
6. Ogori Cafe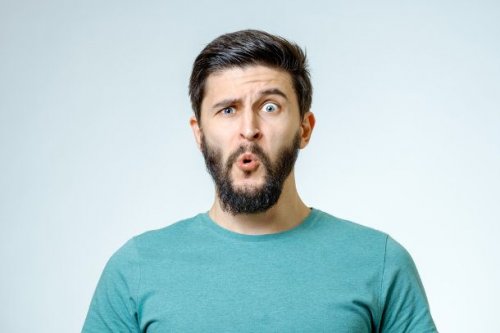 Photo: shutterstock
The concept of this restaurant is based on the "ogori system." In Japanese ogori means "taste someone else's food". In other words, you order food. for the next visitor. What will you eat? What the visitor before you ordered.
5. Cabbages & Condoms.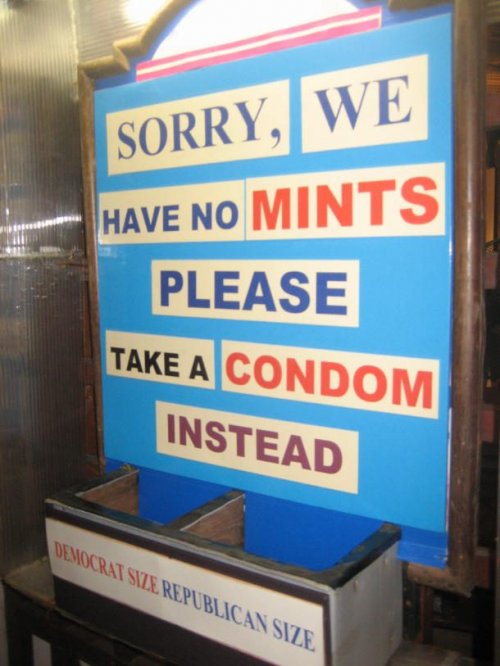 Photo: flickr.com
The theme of this crazy restaurant is condoms. Most of the items in it, from menus to lampshades, are made from condoms woven together. There's even a whole family of mannequins made of condoms at the door who greet you, and when you're about to leave, you get a condom instead of a breath mint. They say the food here is amazing.
4. Conflict Kitchen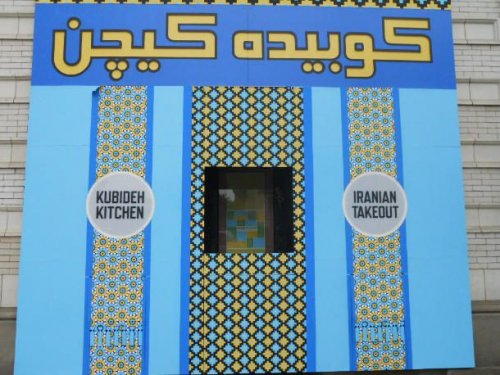 Photo: commons.wikimedia.org
Located in Pittsburgh, Pennsylvania, Conflict Kitchen only cooks the cuisine of countries that are currently in conflict with the United States.
3. El Diablo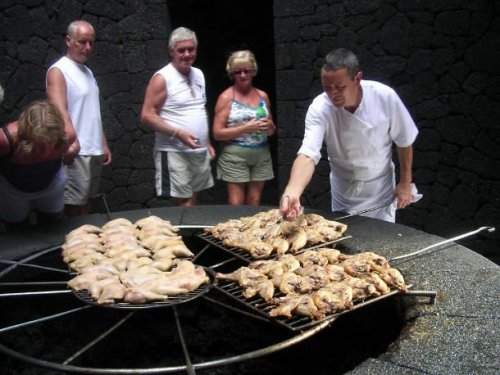 Photo: flickr.com
Since it's one of the most stressful restaurants in the world, where else would El Diablo Restaurant be than on top of a volcano? Moreover, who needs an oven when the restaurant sits above a deep well of lava? These are good questions, and the owners of this hot restaurant answered them correctly when they opened it atop the Islote de Hilario volcano.
2. Pyongyang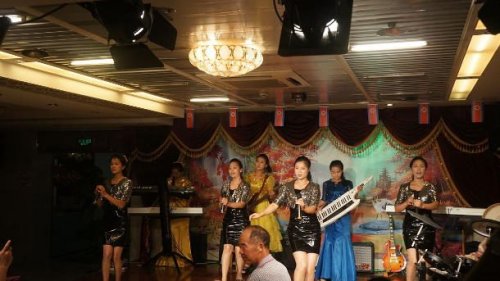 Photo: commons.wikimedia.org
This chain of restaurants run by the North Korean government is spread throughout China and Southeast Asia, showcasing typical North Korean food and entertainment. If you can't feed your people, feed someone else, at least you'll get paid for it, right?
1. Heart Attack Grill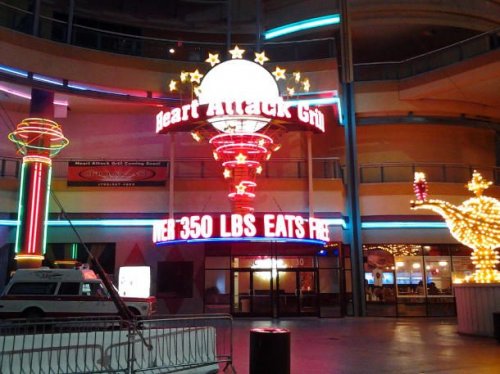 Photo: commons.wikimedia.org
At the somewhat controversial restaurant, Heart Attack Grill, food is purposely served "in a way that will shock you. Imitating a hospital, the waitresses dress as nurses who take orders (prescriptions) from "patients. A tag is then attached to the patient's wrist with their order, which can include anything from "hamburger bypass" to "coma fries." And yes, if you weigh more than 160 pounds, you eat for free.
The 10 craziest and most unusual restaurants in the world.
This is a traditional Japanese restaurant located in the city of Utsunomiya, north of Tokyo, Japan. Recently this restaurant has become incredibly popular, and it's all thanks to the unusual service staff. Do you know who hands out the sake glasses here? Two cute monkeys named Yat-chan and Fuku-chan. They used to be the tavern owner's pets. By the way, according to Japanese animal rights laws, monkeys are allowed to work two hours a day.
Not only that, in 2008, Yat-chan and Fuku-chan received official documents from the local authorities confirming that they could work as waiters. In addition to Yat-chan and Fuku-chan, the owner of the place trained several more monkeys to join the wait staff team. However, Kayabukiya was closed after the March 2011 earthquake and tsunami. To this day, the monkeys continue to live with their owner.
2. Nyotaimori Restaurant.
Why eat food off a plate when there are beautiful female bodies? Sure, it sounds awful, but that's exactly the slogan of the Nyotaimori restaurant. The trick of the place is that the food is served on a naked female body, that is, the girl serves as a kind of dish on which the Japanese delicacies are beautifully laid out. The girls serving as sushi dishes have to learn and prepare for a long time, first of all, the difficulty of their work is that they have to lie still for several hours until the client finishes his/her meal, which means that the natural needs are simply forgotten.
3. an unusual Indian restaurant or a meal between the graves
Yes, yes, and this is no joke. In India, you can find an institution called New Lucky Restaurant. It was built on the ancient cemetery Ahmedabad. That would be OK, but the tables are located right between the graves! Owner Krishan Kuti Nair thinks the location of his restaurant is good for business. The restaurant doesn't suffer from lack of customers. Nor does his staff feel uncomfortable with the unusual proximity. The owner himself doesn't know the time of the graves in his restaurant, but historians suggest that they are the graves of relatives of a saint who lived in these places in the XVI century.
4. Dinner in the street
In the city of Ferrara, Italy, you can get more than a tasty dinner for 60 euros. So, you book a table for two and you don't even know exactly where it will be located. Closer to the evening you get a text message on your cell phone with the address of the table, which is located in the historic part of town.
5. Restaurant "Sounds of Silence".
And this institution is located in the middle of the "Red Heart" desert in Australia. In the nature park, guests can not only relax in nature, but also try the local cuisine in a buffet format. Dinner starts when the sun goes down and lasts 4 hours. In addition to the meal everyone is offered to expand their knowledge of astronomy and astrology. An astronomer-scientist is in charge of this part of the program. At the end of the dinner guests will be provided with transportation to the hotel.
6. Kinderkookkafe
This place is one of the attractions of Amsterdam. It is a family restaurant where children run everything: they cook, set the table, bring the bill and even wash the dishes. It's partly a restaurant, partly a cooking school, and partly just a place to leave your kid for a while.
7. Robot Restaurant.
Don't tell me this is only possible in a sci-fi movie. In Tokyo, it is quite real. This is one of the most famous entertainment venues, the show club. The program is a mix of crazy numbers with transformer battles, dancing girls and a parade of dancing robots. All this is carried out against a background of light special effects, beating drums and, of course, pop music.
8. Modern Toilet Restaurant
In Taiwan, you can visit the Modern Toilet restaurant. Not only that, it is an entire restaurant chain. Seats here serve toilets and drinks are served in small plastic urinals. You think there aren't many customers? It's one of the most visited places in Asia.
9. Dining in the Clouds
And no, this is not a romantic melodrama title. This is a meal that takes place at a table at a height of 50 meters. Special equipment can accommodate 22 people and 4 of the staff, usually a chef, a waiter, an entertainer and a security officer. Currently, the project is popular in more than 36 countries, including Canada, Australia, South Africa, the United States, etc.
10. Restaurant in the Dark Unsicht.
Incidentally, this is the world's very first restaurant in the dark, which is located in Germany. In total, you will spend about 2 hours in the dark. During this time you will always have your waiter by your side who either can't see well or can't see at all.