7 countries where Russians are allowed to enter in 2021
Opportunities for comfortable travel are expanding for Russians and citizens of other countries. So far, however, relatively slowly. Many countries also require negative tests from people or allow only vaccinated people. This, for example, Egypt, Greece or the Maldives. In addition, travelers now have to fill out a large number of forms and make certificates. If this does not stop you, then go ahead! So, the list of countries allowed for Russians to visit.
Greece
At the moment, Greece is one of the first states that opens its borders for Russian tourists. In fact, the main national and low-cost airlines have already resumed bookings and flights. Undoubtedly, this country has a lot to offer to its guests. This country has a lot to offer. For your summer trips abroad, especially to Greece, we recommend you to discover mainland Greece , namely Halkidiki, Pelloponess, Paralia, Thessaloniki.
In addition to mainland Greece, go to the beautiful Greek islands: Crete, Cyclades, Paphos. Here you will find blue flag beaches, clear sea, cafes with delicious Mediterranean cuisine, tavernas and wineries.
Greece
Russian citizens should have a negative PCR test for COVID-19 taken no more than 72 hours prior to arrival or upload a vaccination certificate on travel.gov.gr. It is also necessary to fill out the form on the website travel.gov.gr, but no later than 23:59 of the day preceding the day of departure.
Undoubtedly, one of the most beautiful islands in the Mediterranean Sea, Cyprus is the ideal place for your trip abroad. Easy and close to reach, it's perfect for those who want to combine beach life and cultural activities.
Finally, thanks to its Mediterranean climate the island is ideal for summer and autumn vacations. We advise you to plan your itinerary in advance, perhaps with a guided tour, so that you do not miss any of the attractions on the island!
Cyprus
Russian citizens should register at Cyprus FlightPass and fill in a form 24 hours before departure. Also a PCR test (only for the unvaccinated). Vaccinated persons should upload their certificate to Cyprus FlightPass.
Croatia
Beautiful Croatia has always been one of the favorite places of Russians in the Mediterranean. In particular, this country is loved not only for its wonderful waters and islands, but also for the fact that it is easy to get to and a short flight.
In addition to the beautiful beaches, tourism in Croatia also involves exploring its most beautiful cities. Among the places to visit in Croatia, for example, the capital of Croatia Zagreb, where the relaxed atmosphere of the Mediterranean is combined with the vitality of northern Europe: there is music, bars, small cafes with verandas. Be sure to visit the Mimara Museum, the Museum of Contemporary Art in Zagreb. Zagreb Cathedral, Park Maksimir.
Croatia
In addition, the beaches of Croatia are often equipped and offer the best services at affordable prices. We definitely recommend that you consider Croatia as an option for your summer trips abroad!
If you are travelling to Croatia, you should have a PCR test no more than 48 hours before departure, or present a certificate of vaccination. The vaccination certificate must be translated into English. You can also present a negative result of an express test for coronavirus antigens instead of the test.
The United Arab Emirates can be considered a symbol of sudden change: only two centuries ago its territory was deserted and poor, today the UAE is one of the richest and most luxurious places on the planet.
The "Pirate Coast" (as the UAE used to be called) was an area famous for the spice and slave trade. Later it fell under the control of the Dutch and the British, until their protectorate ended in the 1970s.
The discovery of oil in 1966 and its importance to the world economy changed the face of the Arab Emirates in just a few years: today cities like Dubai and Abu Dhabi are very popular destinations for luxury tourism.
UAE
Here you can find huge mosques and 7-star hotels, artificial bays visible from space, and desert spaces from the dawn of time.
Also, the UAE has excellent sandy beaches with a gentle entrance to the sea, so you can go here with small children.
Within 96 hours before departure you must take a COVID-19 test with a negative result . At check-in, the passenger will present a completed "Declaration of Health" with a note that there are no symptoms of illness. It must be printed out and filled in before check-in.
Seychelles
Seychelles is a great option for those who love clean beaches, nature and fresh fruit. The Seychelles archipelago with its 115 islands, the most famous of which are Mahe, Praslin and La Digue, is ideal for island vacations. Kilometers of beautiful sandy beaches and crystal clear turquoise water are considered the most beautiful beaches in the world.
The Seychelles archipelago is home to many endemic species of flora and fauna. The famous "sea coconut" is one of the 1000 symbolic species of the island's endemic flora. Seychelles is a true nature reserve. Two sites are included in the list of "Natural Heritage of UNESCO": the Valle de May on the island of Praslin and the great atoll "Aldabra".
Seychelles
In addition, the Seychelles archipelago offers a pleasant year-round climate with an average air temperature of 29 ° C and water temperature of about 27 ° C. The climate is tropical, Seychelles does not experience hurricanes during the year.
72 hours before departure to the Seychelles, you must pass a PCR test, the result of which should be negative. You also need to apply for mandatory medical clearance from the Seychelles Department of Tourism and the Seychelles Department of Health.
Serbia
Serbia, located in the heart of the Balkan Peninsula, is not only still a budget destination because it is non-massive, but it is also a country open to welcome, accommodate and reveal its wonders.
This country boasts beautiful and memorable natural landscapes, medieval cities, delicious cuisine. In the south of Serbia are unique thermal springs, which are located in beautiful places with mountain views.
Serbia
To visit Serbia it is necessary to pass a PCR test, the period of validity of which is no more than 48 hours before departure.
Egypt
For many travelers, a trip to Egypt is a dream come true: imagine embracing the pyramids, the Nile and the desert in one glance. For some, it's their first discovery. Go to conquer the desert, swim in the waters of the Red Sea, take a cruise on the Nile, as well as diving and see the unique flora and fauna of the coral reef. Egypt is also a country of history and a UNESCO World Heritage Site. You will be amazed at the wealth of Egyptian archaeological sites dating back to the time of the Pharaonic Kings, the Sphinx at Giza, near Cairo, the pyramids of Cheops, Chephren and Menkaure.
Egypt
Tourists will need to present a negative PCR test result at least 72 hours before departure to enter the country!
67 countries to open borders after coronavirus for Russia in 2022 – latest news as of September 1, 2022
On this page of our website, we will regularly post the countries that have opened their borders for Russians to enter after coronavirus in 2022.
Add it to your social networks and share it on other resources, here we will publish the latest news from official sources for Russians.
Only verified facts and official statements by authorities about opening of borders for Russian citizens will be published, not meaningless forecasts, which are constantly changing.
Since November 15, 2021 India has opened borders for ordinary tourists from Russia. It is allowed to come to the country with an electronic tourist visa for 30 days and a business visa for 1 year.
Germany, Italy, Spain, France, Finland, Greece, Hungary and some other countries allow to get European Schengen visa for Russians.
It is necessary to get an invitation from Poland, Italy, Germany, Finland and apply for a national visa category D. Details and consultations by phone: +7 (985) 522-05-05, contact the visa center 100viz.com.
Also some other European countries began to accept visa applications for Russians for tourist and business trips. It became possible to apply for a visa to Greece for Russians whose trips to the country are planned in 2022.
Where and how can the Russians go in the summer, all the latest news and opportunities to travel can be found with consultants 100viz.com.
Countries that have opened their borders after the coronavirus for Russians in 2022
Some countries did not close their borders to Russians and other foreigners during the pandemic in 2022. They will also be added to the list, with comments on the possibilities for Russian citizens to enter each.
Some countries require mandatory quarantine for 14 days for people arriving, making it pointless for ordinary tourists to travel there.
A list of countries will be given for ordinary tourists. People with a residence permit or citizenship of a foreign country can travel from Russia to that country during quarantine and closed borders.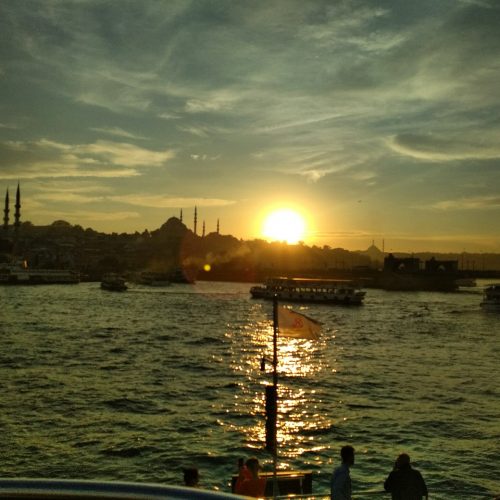 List of 66 countries with open borders for Russians (ordinary tourists) in 2022
for organized groups and independent travelers from Russia.
Armenia opened its borders on August 21. Air travel between Russia and Armenia resumed in February 2021.
Antigua and Barbuda.
Albania. Visa to Albania for Russians for 90 days in the summer period is not required.
Azerbaijan has resumed air links with Russia since Feb. 15, 2021, regular tourists are allowed to enter the country from June 10, 2021.
On May 1, 2021 Bulgaria opened borders for Russians.
Brazil opened borders for tourists.
Bosnia and Herzegovina is required to provide a negative test for coronavirus, no later than 48 hours.
Belarus did not close its borders to Russians during the pandemic. International flights between Moscow and Minsk have been resumed since September 21. Rail service between Russia and Belarus has been resumed since February 8, 2021.
Benin.
Bermuda.
Great Britain also did not close its borders to foreigners due to coronavirus. From June 8, 2020 there is a compulsory quarantine for visitors for 14 days. in early 2021. Ordinary tourists cannot fly, only on business and business affairs and permits.
Haiti. The number of people arriving each week is limited to no more than 500. International flights from Russia were resumed on February 8.
Georgia on March 1 allowed the Russians to go there only if they had a PCR-test.
Djibouti.
Jordan. Entry with observance of 14-day quarantine was possible.
Yemen. Entry by tourist visa for 30 days and business visa for 1 year.
Egypt opened its borders to foreigners in July. A certificate of absence of the coronavirus is obligatory from September 1. Russia resumed international flights from Russia to Kazakhstan.
Qatar allows transit flights through its country and resumes international flights with Russia. Ordinary tourists are not allowed to enter.
Kenya opened its borders to Russians from August 8 without quarantine.
As of April 1, Cyprus opened its borders for Russians. Rules for entering Cyprus for Russians provide PCR-testing. Visa to Cyprus for Russian citizens can be applied for online.
Cuba in July opened its borders. Flights from Russia to Cuba resumed in November.
Kyrgyzstan as of August 21, allowed entry to Russians, Ukrainians and citizens of Kazakhstan. Russians do not need a visa or a passport to enter Kyrgyzstan. One can go with a Russian internal passport.
Lesotho.
Liberia.
Lebanon.
Mauritania.
The Maldives has opened its borders, international flights are resumed from September 2, 2020.
Macedonia.
Mexico began receiving foreign tourists on the beaches of Cancun, Playa de Carmen. It is possible to get electronic visa for Russians and Ukrainians to travel to Mexico. Since May 25, 2021 flights from Moscow to Cancun have been resumed.
Myanmar is open for tourists from Russia. To travel to Myanmar, it is necessary to apply for an electronic visa.
UAE. Since July 7 it is possible to fly to Dubai for all foreigners. From August 1, a certificate of absence of coronavirus upon entry into the country is required.
Oman has opened its borders to tourists in the winter.
Morocco from September 10 opened its borders for Russian tourists.
Moldova opened its borders for Russians.
Nepal.
Palau.
Palestine. , it lifted the ban on flights from Russia, removing the country from the red list.
Rwanda as of August 10.
Serbia allowed Serbian citizens and foreigners to fly into the country without going through the obligatory quarantine.
St. Vincent and the Grenadines.
The Seychelles allowed Russians to enter under certain conditions. Tourists are not allowed to enter, only transit. from February 13, 2021 with certain restrictions.
THE TRAVEL IS POSSIBLE THROUGH TURKEY OR TURKEY. Departure is possible via Turkey or the UAE.
Thailand has allowed tourists from Russia to fly to Phuket under a sandbox scheme.
International flights to Tanzania to the island of Zanzibar have been resumed for tourists from Russia since August 1. Visas to Tanzania can be obtained on arrival.
Tunisia has opened its borders for tourists. Since August 1, 2021 international flights from Russia to Turkey have been resumed.
Ukraine has opened its borders, but the borders of Russia with this country are closed.
Uzbekistan opened its borders in 2021.
Finland resumes international flights with Russia from January 27, 2021. It is not possible for ordinary tourists to fly.
Croatia. From July 15 is allowed entry for foreign tourists, including those from Russia. Croatia is not in Schengen area. One needs a tourist voucher and test for absence of coronavirus.
Montenegro has opened its borders for Russians since August 7. It is possible to enter the country without certificates and tests for absence of disease. Russians do not need a visa to Montenegro.
The Czech Republic resumed international flights with Russia from October 1. Flying can only people who have a right of temporary or permanent residence in the Czech Republic.
Switzerland. Flights from Russia to this country have been resumed, but only those with a residence permit in this country, people for education or medical treatment can go.
Ethiopia opened its borders to Russians and in December resumed international flights to that country.
South Korea opened its borders and resumed international flights as of September 27.
South Ossetia since September 10.
Romania from June 1.
Hungary since July 27 (borders are open for tourists).
It is also important to note that you can fly to these countries after Russia has opened its borders for tourists and ordinary citizens of the country and allows them to travel abroad. While the borders of Russia are closed to many countries, it will be difficult for ordinary tourists to travel.
It is also necessary to resume international flights to various foreign countries. Some countries have resumed international flights from Russia, but they do not allow ordinary tourists to enter.
Making an invitation to Italy.
Company 100viz.com will help you quickly get a business invitation to Italy and Latvia for the citizens of Ukraine, Belarus and Russia during the period of closed borders for tourists.
The company has more than 10 years working with European countries.
You will receive an official invitation from Italy.
On the basis of this invitation you can fly to Italy with an ordinary Schengen visa.
Holders of an invitation may leave Russia and Ukraine and enter Italy.
If you need to go further from Italy you can go to other EU countries. Borders of Italy and other European countries are open since June 13, 2020.
You can look for flights from Russia to Italy on Aeroflot's website, or you can fly with a connection in a third country.
Phone number for visa specialists: +7 (985) 522-05-05, e-mail: info@100viz.com, website: 100viz.com
Will Russia's borders be opened?
Officials do not give any exact information until what date in the fall of 2021 the borders of Russia will be closed for free exit of Russian tourists to different countries. They only advised not to plan trips abroad, which may be dangerous during the pandemic in the closed countries and to develop domestic tourism.
Representatives of the tourism industry, on the contrary, are trying to remain optimistic and say that from the end of autumn 2021 will be restored in full foreign tourism.
Opening of international flights for August 26, 2021
From August 1, 2020, international flights from Russia for tourists to 3 countries have been resumed:
Turkey,
Tanzania,
Great Britain.
From August 15, flights to Switzerland have been resumed, people with residence permits in this country can fly.
On September 2, the Prime Minister of Russia signed a decree on resumption of international flights to the following countries:
UAE (to Dubai),
Maldives,
Egypt (to Cairo).
On September 21, international flights to 3 CIS countries were resumed:
Kazakhstan (to Nur-Sultan),
Belarus (to Minsk),
Kyrgyzstan (to Bishkek).
International flights from Russia to South Korea have been resumed since September 27, from Moscow to Seoul. Flights to Japan will be resumed on November 1. Ordinary tourists cannot fly.
The flights to Czech Republic from Moscow to Prague will resume on October 1st. Flying can only people who have the right to permanently or temporarily live in the Czech Republic.
Investment and real estate purchase in Dubai. Guaranteed income of 7-10% per annum in foreign currency. All the pitfalls and personal experience, how to earn and not to lose 40% because of wrong investments. All the details – subscribe to the verified telegram channel https://t.me/homeindubai. How to move to live in Dubai with your family: residency visa, bank accounts, housing choices, child's school, all from personal experience – https://t.me/homeindubai
Flights to 3 more countries from Russia resumed in November:
Japan (regular tourists can't fly),
Cuba,
Serbia.
In December, there were international flights to 2 countries:
In 2021 international flights with several more states were resumed:
India (tourists may fly by charter flights from October 15, 2021, regular flights from November 15, 2021),
Vietnam (tourists are not allowed to enter),
Qatar (tourists cannot fly),
Finland (no entry for tourists),
Singapore (tourists cannot fly, transit service allowed),
Greece (Athens),
Armenia from February 15,
Azerbaijan from February 15 (ordinary tourists cannot fly),
Uzbekistan,
Tajikistan (no entry for regular tourists),
Syria,
Venezuela,
Germany (no entry for ordinary tourists),
Sri Lanka,
Mexico,
Malta,
Portugal,
Iceland,
Saudi Arabia,
Austria (borders are closed for ordinary tourists),
Hungary (borders are open to tourists from July 27, 2021),
Mauritius,
Croatia,
Albania,
Morocco,
Luxembourg (tourists cannot fly),
Lebanon,
Cyprus,
Bulgaria,
Italy (tourists cannot fly),
Jordan,
Ireland,
Northern Macedonia,
Belgium (tourists cannot fly),
UNITED STATES,
Dominica,
South Korea (tourists cannot fly),
Czech Republic (regular travelers cannot fly),
Bahrain,
Moldova,
France,
Spain,
Slovakia,
Kenya,
Iraq,
Denmark,
Djibouti,
Peru,
SOUTH AFRICA,
Oman,
Netherlands,
Bahamas,
Iran,
Thailand,
Slovenia,
Sweden,
Norway,
Tunisia.
An important point: tourists can not fly to all countries with which they have officially opened international air links. International flights can fly, but entry to the country to be limited to ordinary travelers.
Opening of land borders
Russia opened land borders in Adler with Abkhazia.
On February 8, 2021, railway service with Belarus was resumed. The land border between Russia and Belarus was opened for passenger trains.
Forecasts and statements change regularly, so we will publish only the facts.
When there will be official information about the possibility of tourists going abroad to other countries, we will post it on our site.