5 things you can only find in Malta
Malta is an amazing island with its unique culture and traditions, lost in the Mediterranean between Italy and Africa. I've put together 5 things you must try here.
Malta is an amazing island with its unique culture and traditions, lost in the Mediterranean between Italy and Africa. I've put together a few things you must try on the island, because these are things you'll only find here.
The first place I'll give to the Maltese pasties, they are called Pastizzi Pastizzi here.
Traditional pastizzi come with mashed peas or ricotta cheese, it's actually much tastier than it sounds, I'm not a big fan of mashed peas. Now they've started making them with chicken, although not many people like them, apparently not everything old needs an upgrade. In general, they make pastiches in different shapes and from different dough, but in my opinion, the traditional ones are the most delicious.
To find them in Malta will not be difficult, because there are pastizzerias on every corner, they also sell baked pasta with meat and the traditional Maltese version (covered with puff pastry), pizza, wieners (similar to our sausages in dough, only sausages with cheese, and it is much tastier), and a bunch of different trinkets. And pastitsi can afford any tourist, they have a fairly low price – 30 cents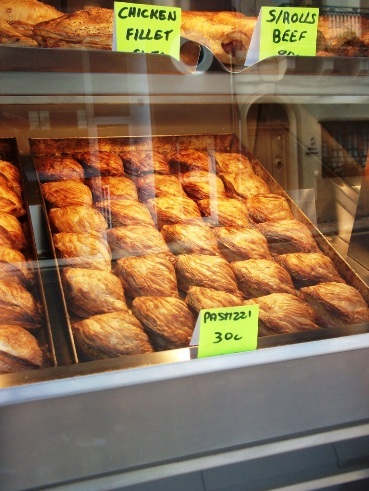 My local friends told me not to call anyone pastitsi, you'll understand what it means if you look closely at the shape of these delicious patties
Personally, I have not yet decided on my favorite, mashed peas or ricotta, probably still to come
2 Kinnie drink Kinnie.
Kinnie is a non-alcoholic carbonated drink with a bittersweet taste. The first time I was offered it on an Air Malta flight, to be honest the taste was strange and unfamiliar to me and the locals say "you either love a Kinnie or you hate it, nothing in between". I ended up liking the drink, most often served with a slice of orange. I have also had a diet kinny which tastes really good, and another version of the diet kinny is the kinny zest, which is sweeter than the original and I tried it once, I was not thrilled.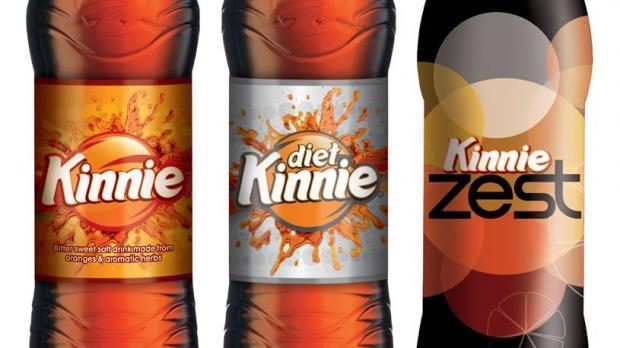 They make it from a special kind of bitter oranges Kinotto with essential oils and different spices, like with Coca Cola everything is confidential
As I was explained to me the kinni is not exported, but you can buy it on Amazon and they will deliver it to you wherever you want
I would also add never drink this drink with a hangover, I don't know why, but it gives the aftertaste as if you vomited, and with vodka and cola. even if you didn't drink vodka and cola.
3 Gbejna Gbejna Cheese.
Let me tell you right away that this cheese has a very strong taste, in general, our cheeses with affordable prices in stores now seem to me tasteless after a huge abundance of all kinds of cheeses here.
Zbeina is a goat cheese, made locally in two variants: regular goat cheese and peppered. On my last visit I went for a couple of days to the island of Gozo, there in a small authentic restaurant they showed me how to eat it. They brought me Maltese bread, two kinds of gbeinu and caponata sauce (inside there were various stuff in the form of sun-dried tomatoes with herbs, olives, olives… very tasty and very caloric, as it is all generously drizzled with olive oil). I have never experienced such an abundance of different flavors, it was very tasty, but I could not eat it every day.
In general, Malta is a gastronomic paradise, a lot of delicious food.
4 Cisk Cisk beer
Just like the cinni I was told it is not exported. The beer is available in several variants, personally I tried only two. Because of the heat and the heat is good Cisk Chill, it is a beer with lemon. It is served with a slice of lemon sticking out of the bottle neck, which you have to squeeze with your finger inside the bottle. I also tried Cisk Berry, not a bad beer with a berry aftertaste. I'll be honest, I'm not a big fan of beer in general and not at all a foodie in alcohol. So there's not much I can say. If someone is interested I have the address and phone number of one winery, there spend excursions and after they teach how to taste wine correctly, it is much more interesting than beer in my opinion, but you can meet it not only in Malta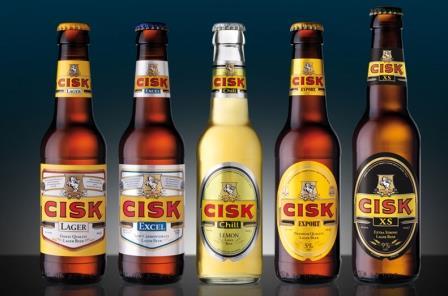 This beer is also available on Amazon if anyone is interested in trying it
5 Luzzu Luzzu boats.
Originally, these are traditional fishing boats, but now they also act as a tourist "thing" in Malta. Like in Venice, you can spend evenings on Luzzu gondolas.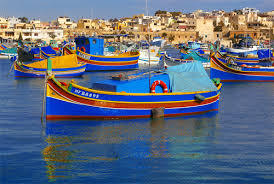 All Luzzu's are painted very brightly, and on the bow of the boat are painted eyes that supposedly symbolize either the eye of Horus or the eyes of Osiris. It was believed that these eyes were meant to protect fishermen from danger, and the boats themselves usually had Christian names or numbers.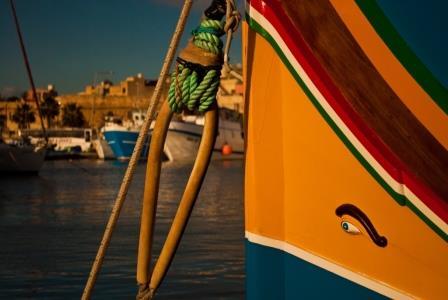 Another point that could have been highlighted is the old Maltese buses, but fortunately or unfortunately they have been replaced by newer, more spacious and air-conditioned ones. They are also painted in different colors, as well as Luzzo. Sometimes you can find these buses as tourist buses or as school buses, although more and more often shuttles are used for school buses.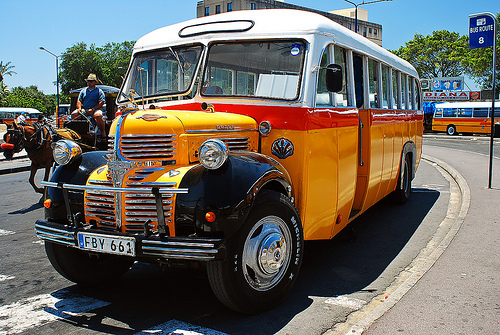 The culture of Malta is very diverse, at one time Malta was a haven for many peoples and took a little bit of each and combined it into a new, uniquely Maltese
10 things to do in Malta
Malta is a unique island lost in the Mediterranean between Italy and Africa. Once you get here, you will forever be captivated by its history, magic and charm. So what should and can you do once you're on the island? Here are ten interesting ideas, many of which are not mentioned in Malta's usual guidebooks. Here are ten top tips from locals on how to make your stay on the island a memorable one!
1: Walking around Sliema's waterfront
If you're already in Malta, it's impossible not to get to Sliema because it's an important holiday and shopping center as well as Malta's main resort town. Sliema's promenade is very long and can be followed as far as the neighbouring town of San Julians and back to Gzira. It has a wonderful view of the Mediterranean Sea and a stunning view of Valletta. It seems that you can walk here endlessly, think about the great things and observe the life of the locals.
Source: author's personal archive
Source: www.panoramio.com
Source: author's personal archive
2. Taking a wagon ride along the Grand Harbour
When you arrive in Valletta – walk down the main street of the Republic to the end, you will find yourself by the sea. There you can always see the horse-drawn carts waiting for you. You are advised to go for a ride! The views of The Grand Harbour are spectacular from there. Though the ride isn't that long (10-15 minutes) it's enough time to see Valletta from the waterfront, and Manoel Island (home to Manoel Fort, built by knights between 1722 and 1755, scenes from Game of Thrones were filmed there). For full immersion, you can close your eyes for a moment and imagine you're in the Middle Ages.
Source : www.blog.maltaweathersite.com
3. Visit Mdina in the evening. With a bottle of wine.
This is a tip from the locals in Malta as well. Everyone is used to visiting this historic capital of Malta during the day. But visit it in the evening. There will be no one on the street, but nevertheless you will be in the city-fortress, where people still live. You might run into vigilant policemen and other visitors to Mdina at night, of which there are very few. Grab a bottle of wine, walk to the end where you have a view of the sea. Enjoy the moment! After all, this city is over 4,000 thousand years old! It is unique – an empty but inhabited city, an old history, the sea, the night, the wine. What could be more romantic?
Source: https://www.flickr.com/photos/76919287@N04/
Source: https://www.flickr.com/photos/neilborg/
Source: https://www.flickr.com/photos/mirroronthewall/
4. Walking in the footsteps of ghosts
Few people know that there is a group of ghost hunters in Malta. The group meets in Valletta. With the help of various equipment, the participants look for ghosts. Many stories go around about such ghosts in Malta as the Black Knight, the Blue Lady, the Headless Bride. Here you can book a tour in the footsteps of ghosts. An evening stroll through the dark and deserted streets of Valletta, which are said to be haunted! You will walk in search of ghosts, hear ghost stories and legends in Malta and see ghost houses with your own eyes.
Source: https://www.facebook.com/MaltaGhostTours
5. Attend a service in Maltese in a Catholic church.
It's beautiful and quite extraordinary. You will be able to take in the atmosphere and understand more about the Maltese and their culture. After all, church is one of the most important parts of Maltese life. Malta has a lot of celebrations related to the church and saints. For example, the festival of the village fiesta.
In Sliema there is a church Parish Church of Stella Maris – translated as the Church of Our Lady of the Star of the Sea. Quite symbolic for an island washed on all sides by the sea. The church has the largest attendance at the 6:30 p.m. service every weekday. You don't have to come from the beginning of the service. It's enough to be a part of it for 10-15 minutes to get a better understanding of Maltese culture. This church is not a tourist attraction, so you should behave accordingly – no talking loudly during the service, no taking pictures, and no waving your hands at the experience.
Source : www.wikimapia.org
6. See a dolphin, seal and parrot show
On the way from Sliema to Bujibba is the Mediterraneo Malta Marine Park. It is home to cute dolphins, dancing seals, charming parrots, turtles and various reptiles. The park is reminiscent of Loro Parque in the Canary Islands. There are 2 shows a day of dolphins, seals and parrots (from April to September – high season, low season – 1 show a day). The first show starts at 10:30 and the second at 2:30 pm. Entrance for the whole day with attendance of all shows costs about 15 euros (for 1 adult). Those who want can swim with dolphins for an extra fee! It will be interesting for all, children and adults alike.
Source : https://www.flickr.com/photos/jncarter1962/
Source: https://www.flickr.com/photos/captive-dolphins-is-a-shame/
Source: author's personal archive
7. Visit the club town of Paceville and get on the boat-party
City of San Julians in Malta can truly be called the second Ibiza, only in a more simplified and budget version. The city has a street – Paceville – the club mecca of Malta. Numerous clubs and bars are located along this street one after another. Entrance there is absolutely free, the prices for alcohol are surprisingly low. You can have a lot of fun and learn the nightlife of Malta. Although we should take into account that in the summer a huge number of schoolchildren and students come to the island to study English in schools in Malta, most of which are located in St. Julians. So you'll have the company of mostly students.
Source: https://www.flickr.com/photos/85665266@N00/
If you still want to sleep in at night – you can get to the boat party during the day! The boat sails around 10am and the fun lasts until 4pm-17pm. The ticket costs about 15 euros per person and the dress code is swimsuit. Alcohol and dancing are offered on board! During the party you can swim in the open sea.
Source: author's personal archive
8. In late June/early July, get to a totally free Isle of MTV concert
Yes, yes! This grand concert, which features international stars, takes place once a year in Malta. The concert takes place in Floriana (actually in Valletta). The concerts featured such stars as Snoop Dog, Lady Gaga, David Guetta, Floriada, Nelly Furtado, Will.i.am, Pitbul and many others! The number of visitors is a record, from 50,000 to 70,000 people each year! All information about the event on the site.
Source: author's personal archive
Source https://www.flickr.com/photos/60807451@N04/
9. Swim in the sea at night in St. Julian's
St George's Bay beach in St. Julian's is very crowded at night, because it's just 2 steps away from Club Paceville! Companies or couples party and relax on the beach. Here you can sit in close proximity to the sea and take a swim. Why this beach at night? Because it's sandy, which is a rarity in Malta, and night swimming requires increased safety. On a stone beach at night, it is possible to slip or overlook a depression. But it's better not to come to St George's Bay beach during the day – it's very crowded and dirty. But at night, the magic happens here.
Source : https://www.flickr.com/photos/glassonglass/
10. Come to the lighthouse in Portomaso
Portomaso is an apartment complex in San Julians and is next to the Hilton Hotel. Inside is a marina.
Source: author's personal archive
If you go down the steps, turn left and walk along to the end (the landmark is the lighthouse), you'll find yourself actually at sea by the old lighthouse with a stunning view. It's nice to come here during the day and in the evening. The special charm is at sunset, when it's almost dark. Be vigilant for big waves. Big waves are in winter, in summer the sea is calm, you can enjoy the view for a long time.