Where to eat in Lyon: 10 best places
If French cuisine is the best for you, then Lyon is automatically the capital of the world for you, because Lyon is the best cuisine in France! This city is quite possible to visit just for the food, although there are enough sights for a week. We'll tell you about them in a separate article. Here are the best cafes and restaurants in Lyon.
L'Epicerie
Even a simple sandwich can replace a full meal if it is a sandwich from L'Epicerie. You can order a variety of tartines with whatever you like, made with the freshest and tastiest ingredients. Try the cheese and tomato tartine and have a piece of sweet tart with fruit for a sweet treat. Believe that this simple-looking meal is as good as a hot lunch.
Average bill for two: 20 Euros
Address: 2 Rue de la Monnaie
Metro station: Cordeliers Bourse
A la pêche aux moules
This is the no.1 spot for lovers of good seafood dishes. The crowning dish of the restaurant is fresh mussels in a variety of sauces. A huge pot is more than enough for two people, but there is a risk that after you try tender mussel meat soaked in spices you won't be able to stop and want more! You'll be served a fresh baguette to go with any dish, which you'll definitely need to pick up leftovers of the great sauce.
Average bill for two: 30 Euros
Address: 2 Rue Marronniers
Metro station: Bellecour
Chez M'man
You will love this cute little restaurant at first sight – it looks as if it has been taken from classic paintings of small French towns. Here you will feel truly "like at mom's" thanks to the care and attention of the hostess and her friendly helpers. At the level will be and refreshments – a truly home-made and delicious. Appetizing roast and fresh salad will not harm your budget, but bring great pleasure.
Average bill for two: 25 Euros
Address: 4 Rue Marronniers
Metro station: Bellecour
Aux 24 Colonnes
This classic bouchon is a typical Lyon tavern serving only local, Lyon cuisine. You will be conquered both by the warm atmosphere of the institution and by the extremely delicious food. A little advice: come here when you are really hungry, because what is the traditional Lyon cuisine? It is hearty meat dishes, crispy and crispy sausages, fragrant cheeses and fragrant homemade bread. You will need an enormous appetite to fully enjoy all this gastronomic splendor!
Average bill: 50 Euros
Address: 10 Rue Trois Maries
Metro station: Cordeliers Bourse
La Mère Brazier **.
Lyon is famous as a city with many Michelin-starred restaurants. It's not easy to compete in such an environment, but La Mère Brazier, which has two Michelin stars, has been doing so successfully for years. It is difficult to notice it at once, as it is hidden in one of the side streets, but, despite this, the restaurant is constantly packed to the brim with connoisseurs of good French cuisine. Excellent food, impeccable service and reasonable prices make this restaurant one of the most attractive places in Lyon.
Average bill for two: 75 Euros
Address: 12 Rue Royale
Subway stop: Hôtel de ville and Croix Paquet.
Canut et les Gones
Another great bouchon where you can enjoy local delicacies. What sets it apart from other bistros in Lyon is its original and eclectic interior. The dishes served here look no less exotic – the local chef is famous not only for his culinary art, but also for his lively design imagination. If you want authentic Lyon cuisine, order hot sausages with mashed potatoes. And those who like experiments will appreciate marinated mango and fresh fish with coriander oil.
Average bill for two: 40 Euros
Address: 29 Rue Belfort
Metro station: Croix-Rousse
Chantecler
This brasserie is one of the oldest in the city and is located in the center of Lyon's best market. The food is made with the freshest produce, needless to say. For over 150 years the locals have been gathering at the Chantecler to relax in a pleasant atmosphere and have a good meal as well. You too should not miss a chance to taste a big portion of salad with seasonal vegetables or classic duck confit.
Average bill for two: 25 Euros
Address: 151 Boulevard de la Croix-Rousse
Metro station: Croix-Rousse
Le Jean-Moulin
After a visit to the bouchons of Lyon, try contemporary French cuisine for a change – a product of the imagination of a new generation of chefs. In search of new combinations and cooking techniques they never tire of surprising their visitors with their original creations. Le Jean-Moulin is such an innovative restaurant where you can taste poached eggs with an unusual sauce and morels, lobster risotto and original blancmange with lime sorbet.
Average bill for two: 50 euros
Address: 22 Rue Gentil
Metro station: Cordeliers Bourse
Brasserie George
One of Lyon's most famous brasseries, it has become a landmark in its own right. Visitors have been welcomed here since 1836 and the popularity of the place doesn't fade away, both among locals and tourists. The house specialty, for which brasserie is famous all over Lyon, is sauerkraut – a huge portion of sauerkraut with ham, sausages or fish served with boiled potatoes.
Average bill for two: 40 Euros
Address: 30 Cours de Verdun
Subway stop: Perrache
La Mère Léa
This classic bouchon in a picturesque location in front of the Bonaparte Bridge, though it doesn't have a star, has earned a mention in the Michelin Guide, and you know you don't just end up in its pages. In a cozy atmosphere you can taste classic Lyon dishes and seasonal delicacies. In the fall, you'll be pampered with game dishes. Grab a menu (appetizer, dish of the day and dessert), you can't go wrong.
5 things to eat in Lyon, France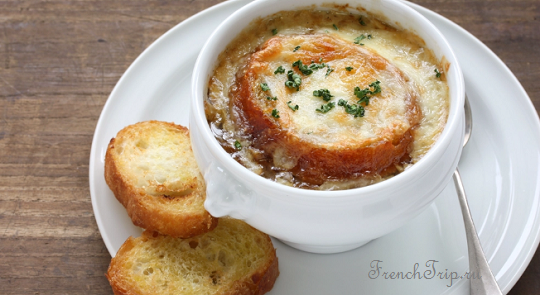 In Lyon, gastronomy is an art inextricably linked to the "art of living." It is said that locals are born foodies and grow up to be passionate fans of Lyon cuisine.
Traditional dishes of Lyon:
Here you can read more about the traditional dishes of Lyon, which you can try in one of the typical restaurants ( Bouchon ), or by buying yourself fresh delicacies in the market in Lyon.
Aperitifs in Lyon
Kir, a black-currant crème de cassis liqueur from Burgundy, mixed with a white wine.
Sommunard is a black-currant crème de cassis blended with a red wine.
Pompier is a blend of wine, red currant syrup, and Seltzer liqueur.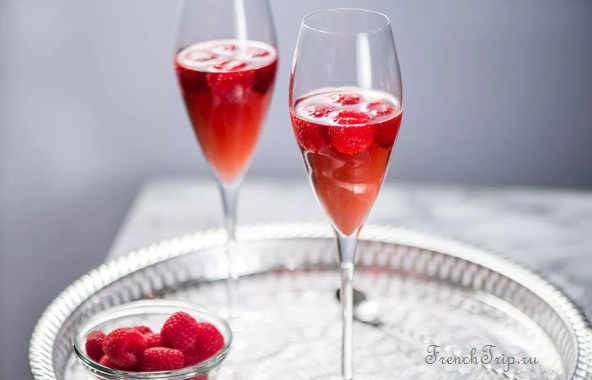 Appetizers from Lyon:
Mostly made with pork.
Rosette de Lyon
"rosette de Lyon" are pork sausages that are air-dried at a certain temperature for 2 to 3 months.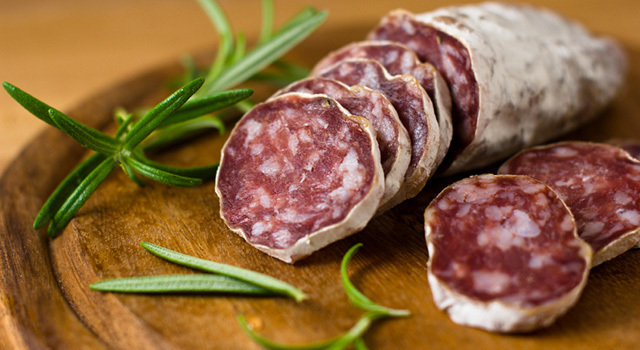 Jésus de Lyon
"Jésus de Lyon" is a variation of "rosette de Lyon" but the sausages themselves are larger: about 10 cm in diameter and weighing about 400 g. It is made from pork meat and fat and is dried for several weeks.
Saucisson brioché lyonnais
Saucisson brioché lyonnais are sausages that are put in brioche dough and baked. Eaten without garnish, just cut by themselves.
Salade lyonnaise
Salade lyonnaise is a lyonnaise salad. Made with green lettuce leaves, with croutons or toast, hard-boiled "bagged" eggs, and small pieces of fried bacon.
Groins d'âne
Groins d'âne is a dandelion leaf salad. Served with bacon and croutons.
Tablier de sapeur
Tablier de sapeur is a signature dish of the city of Lyon. It owes its name to the military governor of Lyon at the time of Napoleon III, Marshal de Castellane. A lover of rubs and fine cuisine, he gave the dish a name meaning "fireman's apron" because it resembled the leather aprons that firemen wore during hard work.
It is actually a steak of rumen (part of the stomach) marinated in white wine, then fried in breadcrumbs. The meat is marinated for several hours in white wine, lemon juice, oil, mustard, salt and pepper, and then dipped in beaten egg and breadcrumbs. Then the product is fried and then baked in the oven. The result is a very tender dish that is usually eaten with tartar sauce, gribiche sauce or mayonnaise and fried potatoes.
Les gougères
Les gougères – originally came from Burgundy, are small pieces of custard dough with cheese.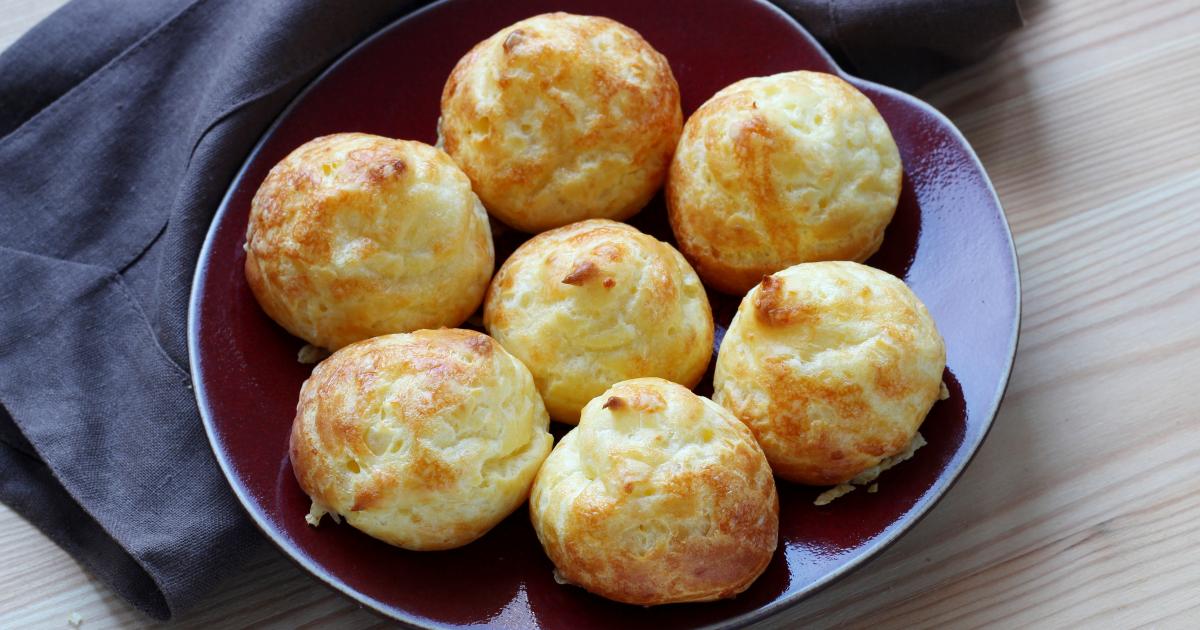 Soupe à l'oignon gratinée
Soupe à l'oignon gratinée is an onion soup, incredibly delicious. It is made with caramelized onions and is great for warming in winter. It is usually topped with toast and cheese.
It's very tasty and not at all terribly onion-y and will please even those who aren't particularly fond of onions. It's served as a starter or as a main course (because it's very hearty!).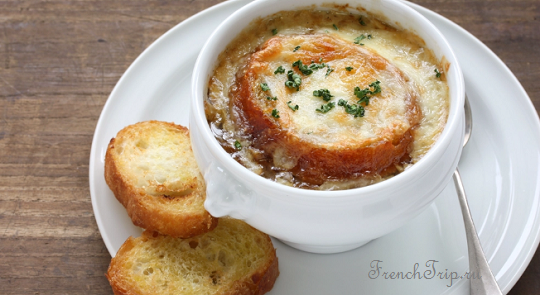 Gâteau de foies
" gâteau " de foies is a poultry liver pie, served with tomato sauce.
Main courses of Lyon cuisine
Poularde demi-deuil
is chicken stuffed under the skin with black truffles. This recipe was invented by Mother Mère Fillioux, teacher of Mère Brazier. The chicken is served with fresh vegetables (shallots, carrots, turnips) when cooked. The sauce for the chicken is made with truffles and broth.
Poulet Célestine
– is chicken sauteed with mushrooms and tomatoes in a sauce of cognac and white wine, flavored with garlic and parsley. In 1860, Rousselot, head "sauce-maker" at Restaurant du Cercle, (rue de Bourbon à Lyon) fell in love with his boss, the young widow Célestine Banchard, one of Lyon's famous "mothers". In her honor, he created and named this recipe. They say she liked it so much that she agreed to marry him.
Boudin aux pommes
– Blood sausage garnished with apples. Comes in several versions: beaujolaise (blood sausage cut in pieces and cooked in wine), with Dijon mustard, à la provençale (with tomatoes and parsley), etc.
Le sabodet
– is a kind of sausage made at the butcher's shop Saint-Jean-d'Ardières on le Beaujolais 72. It is a cooked sausage made of minced pork, which also includes head, ears.
Tripes à la lyonnaise
– A tripe that is cooked with stewed onions and garlic.
Petit salé aux lentilles
– are pork stewed with lentils.
Quenelles de brochet sauce Nantua
– is a freshwater fish dish with Nantua sauce: a pudding made of semolina or wheat flour with crayfish sauce. According to Lyon tradition, quenelle must contain at least 2% meat. The word quenelle itself comes from the German Knödel (dumpling) and means "boule de pâte" – a ball of dough.
They can be served with sauce or baked au gratin.
Cuisses de grenouilles de la Dombes
– Frog legs cooked in butter and seasoned with garlic and parsley or in a deep fryer (friture de la Saône).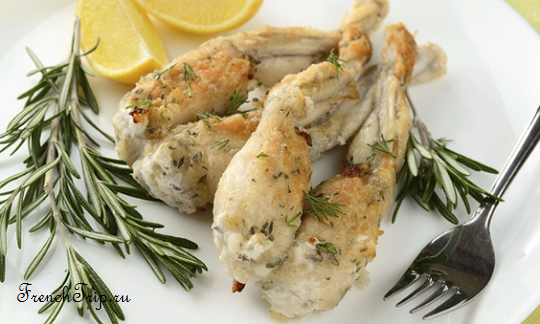 Barboton
Barboton is a traditional dish of Saint-Etienne – stewed lamb with roast meat. It used to be served only on Sundays, for family dinners, as residents could not afford this sumptuous dish every day. For this lamb, carrots and potatoes chopped into pieces are cooked together in a baking dish. It is left to cook on low heat for at least two hours and is regularly sprinkled with water to allow the vegetables to soak up the meat juices well.
Foie de veau à la lyonnaise
– Veal liver à la lyonnaise. A piece of liver is breaded in flour, then cooked in a sauce of wine and vinegar.
Omelette sourde
– A closed omelette with toppings, which is cooked with grain flour.
Gratin dauphinois
– A famous potato side dish popular throughout France. Potatoes are sliced into circles and baked in a creamy sauce in the oven, topped with cheese. Vegetables are often added. This dish originally came from Savoie, just around the corner. The taste depends a lot on what kind of cheese is used for the dish. As a rule, it is a soft and fragrant cheese, which, when melted, mixes with cream and creates a nice thick sauce.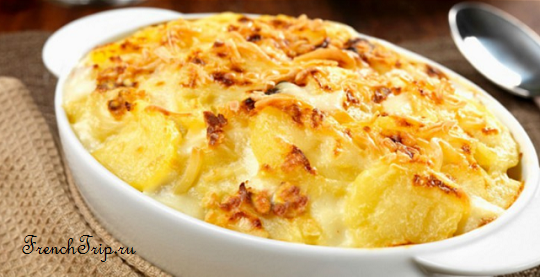 Râpée
Sometimes called râpéeforézienne orstéphanoise, it used to be much appreciated by peasants because it was inexpensive and easy to make. It is a mixture of raw grated potatoes, beaten eggs, sometimes cream, salt and pepper. The resulting mixture is fried in oil or butter, producing a dish somewhere between a flatbread and a potato pie (draniki).
On the menus of many restaurants in the region, rapey is served as is, with a green salad, charcuterie or roast meat. Floury and slightly sweet potatoes are recommended for best results.
Cervelle de canut.
Cervelle de canut is a creamy, soft cheese sauce made with soft white cheese, garlic and herbs. This Lyon specialty pairs beautifully with farmer's bread.
Lyon cheeses.
Accompany many menus as an assorted cheese plate. A great option for a light dinner to accompany a bottle of red dry wine.
Local cheeses:
saint-marcellin,
fromage à pâte molle or à croûte fleurie,
dauphinoise,
le saint-félicien,
fromage à pâte molle or à croûte fleurie du sud de Lyon,
la rigotte,
fromage au lait de chèvre (rigotte de Condrieu and rigotte de Pélussin),
l'arôme de Lyon,
the fourme de Montbrison and
la tomme du Beaujolais.
The desserts of Lyon are.
la pogne – these buns, flavored with a natural orange flavor, can be found in the bakeries of the city. They come from the ville de Romans, in the district of Drôme.
le Saint Genix brioche à la praline – these buns come from Saint-Genix-sur-Guiers in Savoie.
tarte à la praline – praline cake.
bugnes à l'éperon, a type of twig, so called because of its spur-like shape.
les chaudelets à l'anis – this is a small cake made with milk dough with anise and raisins.
"Galette au sucre is a sugar cake with lemon zest, a Peruvian specialty.
galette au sucre
Bugnes Lyonnaises
Bugnes Lyonnaises are pieces of dough fried in oil, dried and sprinkled with sugar. Traditionally served during Carnival, these delicious bundt cakes are best eaten on the day they are made.