5 things to do with your family in Barcelona, Spain
1. Take a walk on La Rambla.
Writer Somerset Maugham said that "this is the best street in the world." Whether it's true or not, it's up to you to decide, but it's definitely worth a walk. There are cafes, and tapas bars, and statues, and musicians, and of course, millions of tourists. And with them the millions of thieves, crooks and other children of Lieutenant Schmidt. So the main rule of the Rambla: Hands in your pockets, the camera in front of you!
2. See Gaudi's places.
Not the ones where he lived, but the ones he created! There are 11 buildings in Barcelona alone, and besides them – parks, fountains, sculptures. Gaudí's most famous park is Park Guell, where the famous architect not only built but also lived for 20 years.
3. Go to a concert
Barcelona is not just architecture, it's also music! And music venues like Razzmatazz and Bikini attract some of the best musicians in the world. If you like classical music, then welcome to the Palau de la Musica Catalana. For something a little more modern, check out the concert schedule in the Olympic Stadium.
4. See the city through Picasso's eyes
Picasso spent his younger years in Barcelona. Walk in his footsteps, visit places related to his youth, such as the house where he lived (follow Calle Reina Christina to Carrer de la Merce 3, where Picasso lived with his family, though his house itself has been demolished). Then you can visit the Picasso Museum where his early works are on display.
5. Visit pinxto-bar.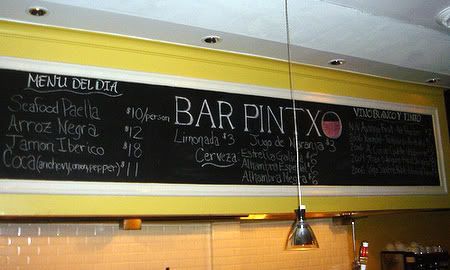 This is not the name, but a variation of Basque tapas. Each piece of pinxto is the size of a single bite, so order a whole plate, it's a major culinary trend in Barcelona. In the old town you can find the Basque restaurant Euskal Extea , where you can try such national dishes as croissants filled with chicken and mayonnaise or mini skewers of pork and pepper kebabs.
6. Climb the magical Montejuic.
In general, you can do it by cable car from Barceloneta, but for the especially active it will be more interesting to climb on foot. Admire the views of the port and the old city as well as the gardens and parks on the hillside.
7. Take a stroll through the places of art
A walk in the park in Barcelona is not only a vacation, but also an artistic experience. Walk through the gardens of the Teatre Grec and you'll find yourself in front of the Fundacio Joan Miro, one of the largest museums in the world. With 225 paintings, 150 sculptures and a great deal of Spanish surrealism and postmodernism. Don't forget to stroll around the Lariba l gardens, made in the French manner, or visit the magnificent singing fountains in Montejuic.
8. Go to a soccer game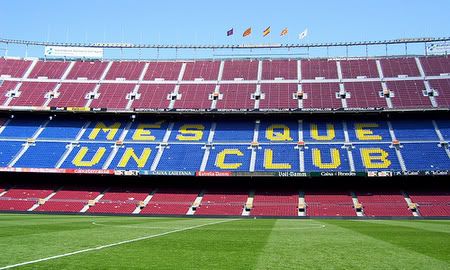 More precisely, to Barça! Of course, Camp Nou is already worth a visit – after all, it's the biggest stadium in Europe. But if you manage to get a ticket for El Clasico: Barcelona-Real Madrid, or at least for the Barcelona derby: Barça-Espanyol, it's enough to kill you! After all, this is where Barça fans threw a pig's head at Luis Figo as a sign of contempt for leaving Barcelona for Madrid
9. Have fun in Raval.
Like Paris, Barcelona has a unique literary spirit. It was on the Raval, a boulevard with palm trees, lots of cafes, and teenagers sitting on the floor, that Barcelona's poets and writers were inspired. The novels "The Palace" by Nobel Prize winner Claude Simon and "On the Edge" by André Pierre de Mandiargues, on which the film was based, were all about Raval.
10. Become a photo model.
For example, walk through the Almacenes del Pilar , where you can find a huge number of accessories for traditional Spanish costumes. Try them on and take pictures – the memory will last for years to come. Continue to the Boquería, Barcelona's most famous marketplace on the Ramblas.
11. Taste fresh seafood
No one leaves Barcelona without sucking down a couple or three oysters, so don't fall behind. Also, try the small octopus, it's worth it. Go to Botafumeiro in Gràcia in Galicia or Can Ramonet in the city of Barcelona.
12. Get in touch with religion.
Although you might not be Catholic, visiting some of Barcelona's most colorful cathedrals and churches is a must. Visit Sant Pau del Camp in its Roman style, Santa Maria del Mar, Barcelona's finest example of Gothic architecture, and of course the Sagrada Familia, soon to be completed (by 2030).
13. Become a fan of Catalan cuisine
For a taste of Catalonia try the roast boar stuffed with apples or the Catalan flat bread with liver. Of course, you can also try more conventional dishes: veal cutlets with croutons or just tapas, which are inexpensive and appetite-quenching.
14. Visit the port
After all, this is where Christopher Columbus, after barely discovering America, docked to make his report to the royal family. The port is one of the most magical places in Barcelona, imbued with a very special atmosphere. By the way, not too far from the port is the statue of Columbus, which you can climb up and take a look around the whole city.
15. Explore modernism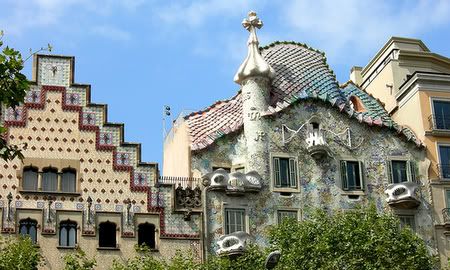 Barcelona is a different city, not only Gothic, for example, but also a city with a huge number of modernist neighborhoods. Take a walk in the Dreta neighborhood in the Eixample, enjoy Casa Batllo, built by Gaudi and Casa Amatller, built by Pugh and Cadafalch, and Casa Lleo Morera, built by Domenech and Muntaner.
16. Buy something Spanish.
For example, Mango and Zara just to remember that these things were bought in Spain. Or better yet, buy a bottle of Jerez or Rioja and drink it on the balcony of your hotel or apartment, enjoying a Barcelona evening.
17. Visit the "blue" heart of the city
If you had to choose the "blue" capital of Barcelona, you would choose the Eschample neighborhood, which is called the Gaixample. Even 14-year-old girls and boys at school do not hesitate to show their unconventional orientation in public, let alone 35-year-old men with shaved legs and breasts.
18. Dancing at a street party
It traditionally takes place in September and is called Festes de la Mercèe. It began as a small Catalan festival, but has snowballed into a week-long huge non-stop party where people dance, sing, drink sangria, and enjoy shows, exhibitions, concerts, and so on.
19. Have a cocktail on the veranda.
Better, deep at night. Better, on the Mediterranean coast, in one of the restaurants. Then take a long walk on the beach, slapping the water barefoot. Barcelona beach is 4.5 kilometers long, we think that's enough for you.
20. Take a walk in the old city at night.
Better without money, phone and passport. Just for the thrill, so to speak! If you survive in the old town, go to Barceloneta for the same purpose.
Well, now you're ready for Barcelona! Learn more in our guide.
Barcelona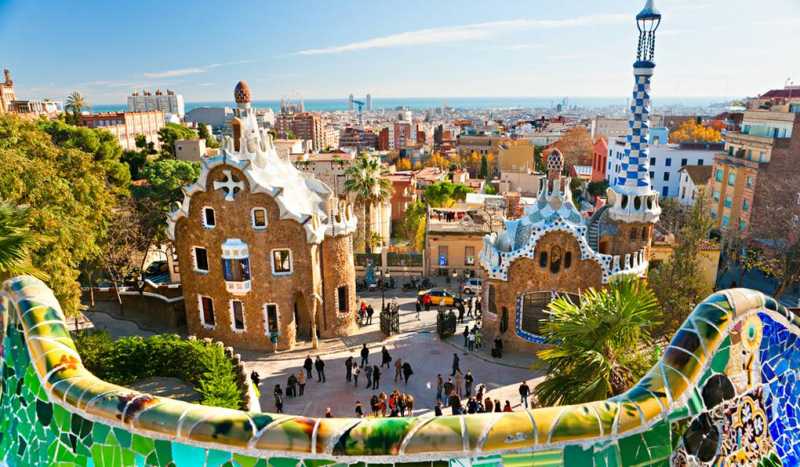 The amazing fact is that Barcelona became a tourist destination just over 20 years ago. But how much rave in different languages is now in its address! A city of strange architecture, huge parks, noisy celebrations and soccer battles, the creative workshop of Picasso and Gaudi – Barcelona is overwhelming at lightning speed.
And if you come with children to warm up on the warm coast of Spain, the Catalan capital will help you shake up after a lazy lying on the beach. Trust me, a vacation with kids in Barcelona promises to be fascinating and fulfilling.
One more fact: in Barcelona there are about fifty monuments, museums, parks that tourists try to visit. What of these to show the child? Kidpassage has collected information about the places where children themselves would like to visit. Also in our review you will find other useful information about family vacations in Barcelona.
Barcelona on the map of Spain
Barcelona is the capital of the autonomous region of Catalonia. The city is located in eastern Spain on the Mediterranean coast, 120 km from the French border. The distance between Barcelona and Madrid is 625 km, Girona – 117 km, Blanes – 70 km, Lloret de Mar – 75 km, Roses – 158 km, Tarragona – 100 km.
Children can know where Barcelona is without any interest in history or geography. If you have a young soccer player growing up in your family, he knows for sure about the famous "Barcelona" where the best strikers of our time – Ronaldo, Messi, Neymar played.
So what to tell a child who has not heard about Barcelona? You can start with the legend, which says that the city was created by Hercules. Then there was the general Hamilcar Barca, who created a settlement at the foot of the Montjuïc hill and named it Barcino.
And then – centuries of wars, the transition of the city from hand to hand, the conquest and loss of independence, rapid industrialization and, finally, the construction of a modern city designed by Gaudi, Domenech y Montanera and Cadafalch. We don't need to tell you about it anymore: it's better to see Barcelona with your own eyes.
Holidays with children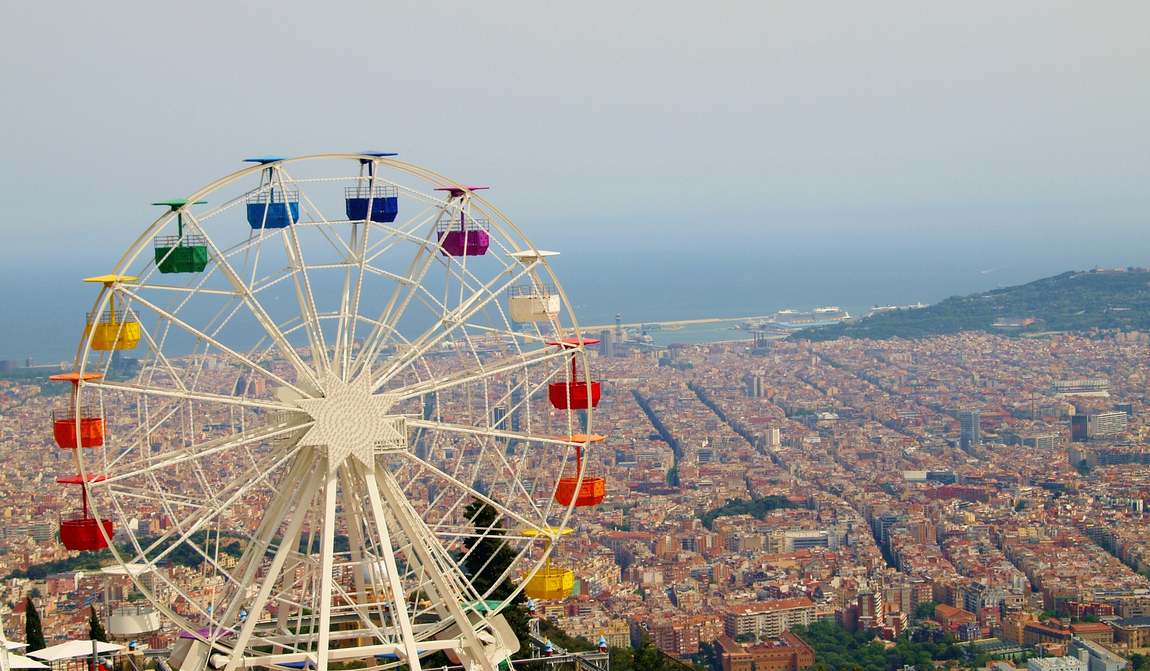 There is a drinking fountain on the Ramblas in Barcelona, near which there is always a small queue. It is formed by tourists who are familiar with the belief: if you get drunk from this fountain, you will definitely return to Barcelona. And you really want to come back!
Barcelona is a city of experiences. Even phlegmatic people here liven up, struck by the beauty, strangeness and informality of the architecture. Travelers make a lap of honor at the main attractions – and then come for a second lap: once is too little to be amazed.
Holidays in Barcelona can by no means be called calm. The city is bustling, joking, fun and drags all visitors into this festive maelstrom. A trip here is remembered as a continuous carnival, even if the trip took place on an ordinary weekday. The more so because of the enormous festivals, where the rhythm of the fun is unbelievable.
A trip to Barcelona with children has some special advantages. First and foremost among them is the abundance of children's entertainment. Colourful Park Guell, water park, rides on Mount Tibidabo, interactive museums – you will need at least a week to visit all the attractions for children in the city.
The second advantage – the ability to alternate between active and passive recreation. As soon as your child starts to get bored with sightseeing, spend a day in a quiet park or on the beach.
The third advantage of Barcelona for children is the convenience of the urban environment. Here are just a few examples:
Elevators for baby carriages in the metro;
Low platforms in the buses;
Children's playgrounds in all areas of the city;
Restaurants with children's menus and entertainment areas;
a wide selection of baby food in stores (yes, you can come to Barcelona with a baby, too).
Another important advantage is the good transport links to the seaside resorts. If you're going to the Costa Brava or the Costa Dorada with a baby, it's easy to get a day or two in the Catalan capital.
What we recommend to do before a trip to Barcelona:
choose the best time to vacation with your child (you will find tips in the sections "When to go" and "Weather and Climate");
Make an excursion program (see "What to see");
think of an entertainment program for children (use the selection of ideas in the section "What to do");
look for an accommodation in advance to choose the best option and not to overpay for it (help in this case the section "Where to stay").
When to go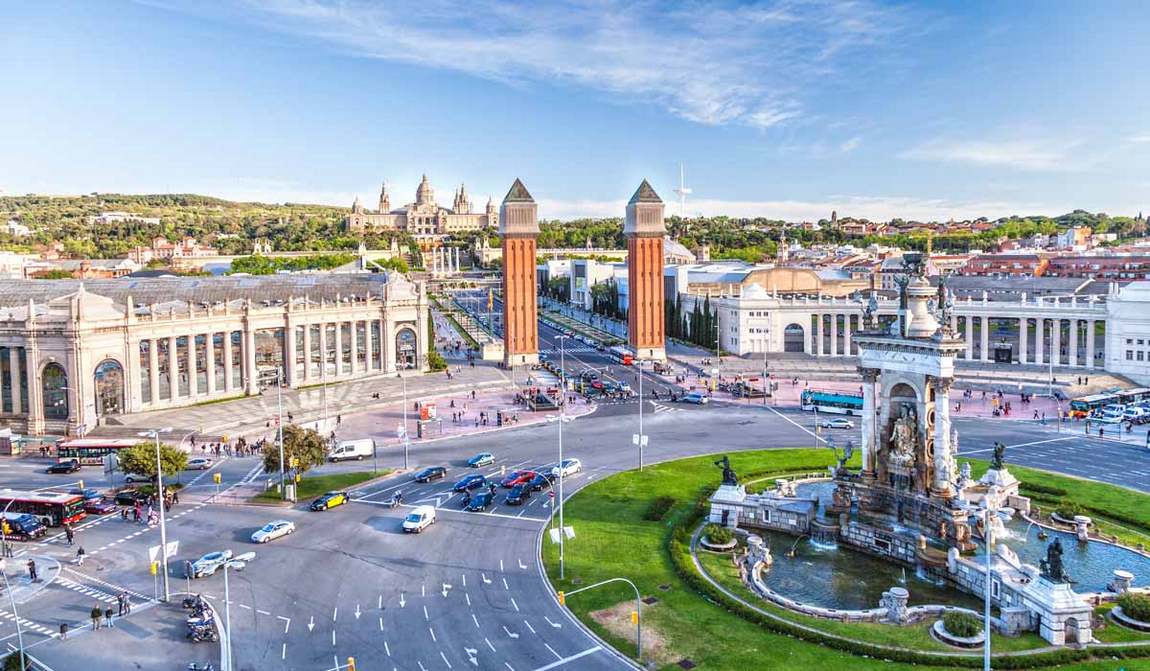 Most tourists come to Barcelona between May and September, the high season. But that's not to say that the best things happen there.
The opposite is the case, in that Barcelona is teeming with life all year round and that's what draws travelers here. We advise you to choose when to go to Barcelona, depending on how you plan to spend your time.
For a vacation with a child in Barcelona more often choose the summer months, as a complement to a trip to the Costa Brava and Costa Dorada resorts.
This is the best option for those who want to spend more time on the beach and only a day or two to devote to sightseeing. For excursions with a child choose June, because in the second half of summer the heat would interfere with walks around the city.
The Catalonian capital is packed with tourists in summer: book your plane tickets and hotel room or apartment in advance.
The late spring and early autumn are a good time for sightseeing. Although May and September are part of Barcelona's high season, these months are not as crowded as the summer months.
This is also the best time to take the kids to all the amusement parks in Barcelona. In addition, in September, there is a special reason to go: the inhabitants of Barcelona have fun for a whole week at the festival of La Merce, during which there is a fire show, procession of giants, the contest of castellers. It's easy to feel like a local, not a tourist, in the atmosphere of the street festivities.
It's not often you come to Barcelona with an infant: the city is too noisy for little travelers. But if your baby sleeps peacefully in a stroller or sling while you browse the museums, plan a family trip for the warm May.
Barcelona experiences another surge of tourist interest in December and January, that is, during the Christmas and New Year holidays.
The good news about this time: in December, the fairs sell smelling roasted chestnuts and honeyed turrons, and the duty of giving presents to children is assigned to a log with eyes and legs "caga tio". A little more good news: winter sales start in January. And here's some not-so-nice information: flight prices in December and January are at their highest.
Meanwhile in the low season, that is, in November, February and March, you can also vacation in Barcelona. The weather in winter is not suitable for long walks, but it's a great time to visit the museums.
But during the festival of sweets San Medir, which takes place in Barcelona in March, we advise to go outside: there are precipitations in the form of caramels.
A tour of Barcelona can also be combined with a break in the ski resorts of the Catalan and Aragonese Pyrenees.
Weather and Climate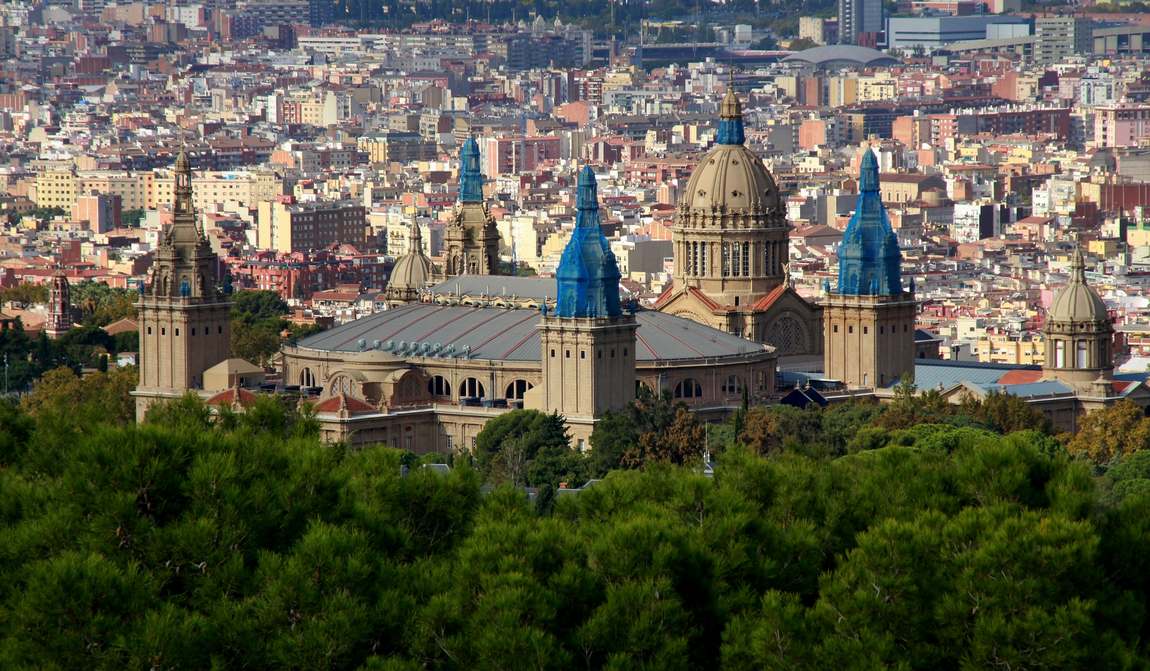 Barcelona has a typically Mediterranean climate with mild winters and warm summers. This means tourists can vacation at any time of year and the need to choose the right time to travel depending on the purpose of the trip.
The high tourist season in Barcelona starts in May when the temperature rises to +20 ° C. At the end of spring you can sunbathe on the still free beaches, but it's too early to swim – the water temperature is only +18 ° C.
But for excursions the cool May is the best time. And don't let the rains in the weather forecast scare you – brief showers won't stop you from hiking.
With the onset of summer in Barcelona, the temperature rises very quickly, reaching +24-25 ° C in June and +28-30 ° C in July and August. There are periods of intense heat, when every tourist begins to appreciate the tradition of siesta.
In such weather it is uncomfortable to walk around the city, but it's good to relax by the sea: in June the water temperature is only +21 ° C, but in July it already reaches +24 ° C, and in August +26 ° C. The summer rains are a real gift after the long periods of heat. Usually there aren't more than 20 rainy days during the summer.
The best vacation in Barcelona with children is undoubtedly in September. The air temperature drops to +26 ° C and the sea temperature is the same as in July: you can alternate relaxing on the beach and sightseeing in the city. But it should be noted that sometimes September is cool and rainy.
Despite the very warm days, Barcelona nights are cold. The night temperature drops to +11°C in May, to +15°C in June, to +18-19°C in July and August and to +17°C in September.
Barcelona is still warm in October. The air is warm up to +22 ° C, and if it were not for the rains, which increasingly interfere with the plans of travelers, you could rest here until late autumn.
From November to April the capital of Catalonia has a cold season which can hardly be called winter. During this time, the temperature does not drop below +13-14 ° C, although at night frosts are possible.
Snowfall in Barcelona is rare, more often raining, but clear days do have their day. If you're planning a Christmas vacation in Barcelona, don't forget to pack a windproof jacket to keep out the humid wind.
Nutrition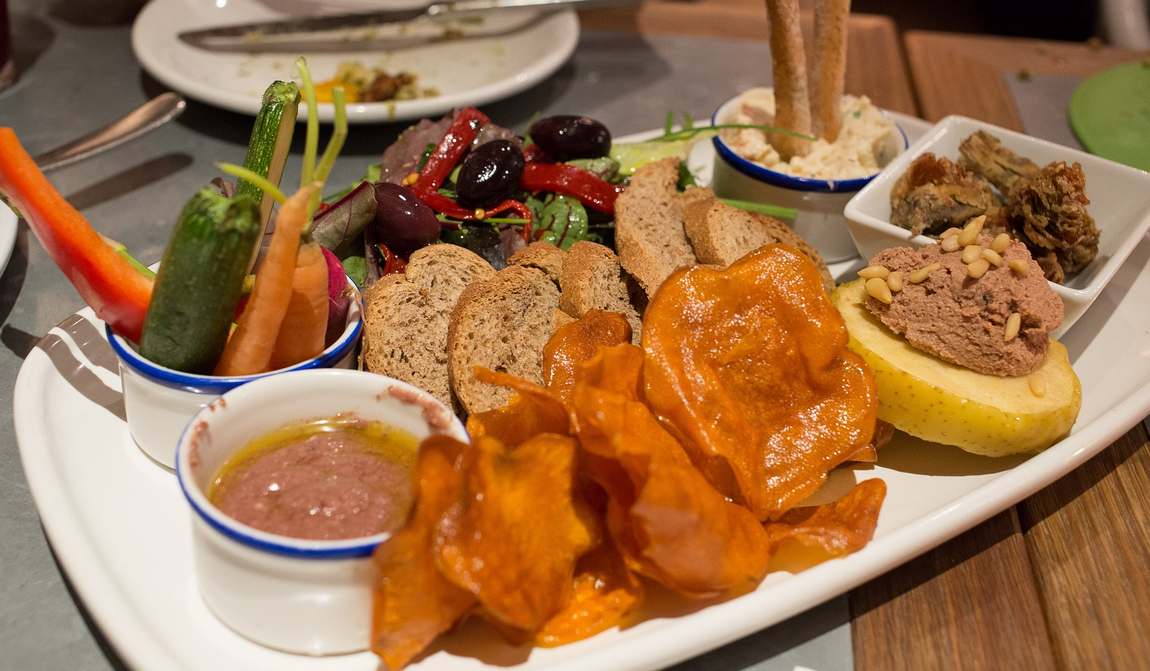 In hotels in Barcelona, as well as in Spain in general, tourists are not offered "full board" or "all inclusive". Visitors are supposed to be excited to experience the local cuisine – and they are.
There are many Catalan restaurants in Barcelona, and among them there are some that are convenient for eating with children. For example, in the restaurant Can Campmany little guests will be offered a special menu, high chairs and space for active games.
At Can Besa, there is a children's playground to work up an appetite while food is being prepared. Els Pollos de Llull restaurant appeals with its children's menu and lounge area for toddlers. At Doble Zeroo, children are entertained by animators.
Catalan desserts deserve special attention. Even the name of the pastry shops – Pastisseria – sounds sweet. After a couple of crispy churros or a piece of hot chocolate cake you shouldn't even offer your child lunch.
But if your interest in sweets wakes up after the meal, visit Caelum Café in the Gothic Quarter: the desserts for it are made in different monasteries around the country. It must be said that in many restaurants there is a very friendly atmosphere, and you can come there with a child.
Markets, Shops and Supermarkets
Barcelona is a big city, and it is easy to buy the necessary food. Residents prefer to shop in the markets, including the famous Boquería. The prices in the markets and supermarkets are about equal.
Note that markets, small stores and some supermarkets are not open on Sundays.
You can buy baby food in supermarkets and in pharmacies. There is a wide range, so you should bring food only if your baby needs a baby formula that is rarely available.
Transportation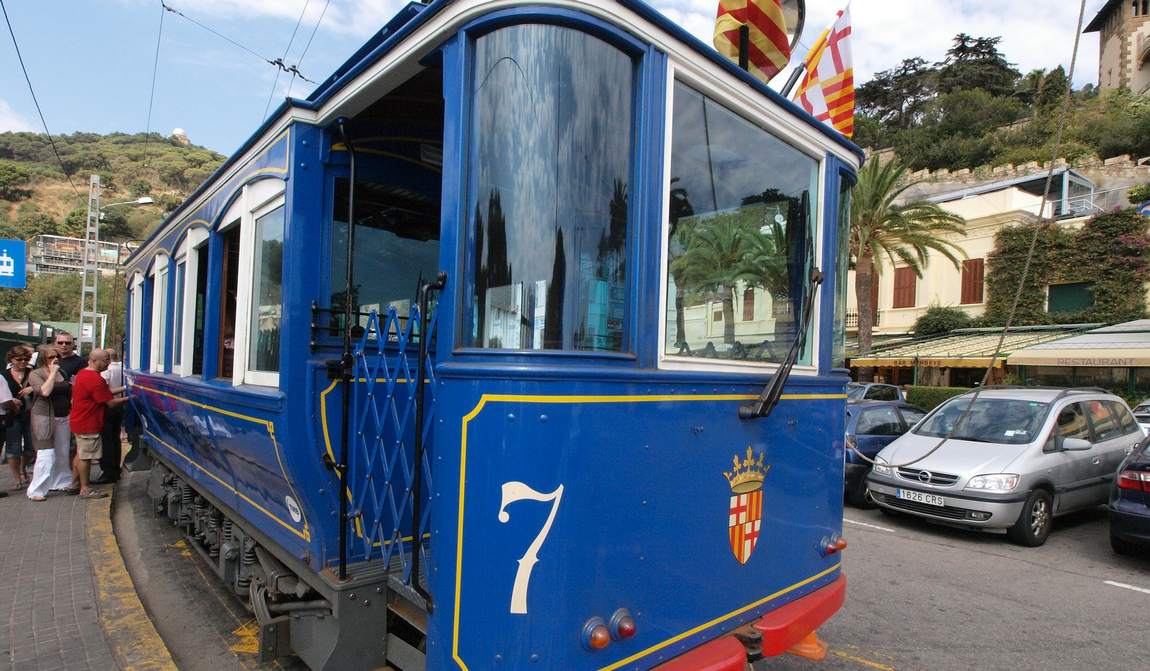 As in any major city, tourists can't do without taking public transportation. Barcelona has a metro and city trains, buses, streetcars and funiculars.
To avoid confusion about connections and timetables, use the information on the public transport website. A single ride ticket costs just over 2 euros (with no discount for children over 4 years of age).
For all types of transportation in Barcelona you can buy a single ticket for a certain number of trips (for example, the pass T-10 is for 10 trips in 1 zone and costs about 10 euros).
The city is divided into 6 zones, but commuters usually do not have to go beyond 1 zone.
Also Hola BCN travel card helps to save on fares. It is valid on all modes of transport and has a validity of 48 to 120 hours. The cost of such a card, depending on the length of validity is approximately 15-35 euros.
Public transport in Barcelona is free for children under 4 years. It is very convenient that the metro has elevators to get down and up strollers for children.
If you plan a busy program of excursions, it is advantageous to buy a tourist card Barcelona Card. It gives the right to free travel in all public transport, with it you also get discounts in many museums, restaurants and the official souvenir store of Barcelona. The cards are valid for 3 to 5 days. For adults Barcelona Card will cost 45-60 euros, for children from 4 to 12 years old the card will cost about 21-32 euros.
There is no urgent need to use a cab to get around Barcelona, because the public transport system covers the entire city. But if necessary, you can call a cab or get into a car at special stops.
The fare includes the cost of boarding (about 2.5 euros) and a fee for each kilometer (1-1.5 euros). When calling a cab, an additional fee is charged for travel to the place of the call.
For trips around the city also it is not recommended to take out a car. There are several reasons for that: heavy traffic, lack of free parking, and sometimes lack of places at paid parking lots near the main tourist destinations. It makes sense to rent a car if you are going to travel around Catalonia or go to a seaside resort after a short tour of Barcelona.