8 reasons to drop everything and go to Goa
Once a week we'll be posting the best articles and tips for travel hunters!
India will appeal to everyone if you know what to expect. If you love new discoveries, are not afraid of roads and distances, rave about dressy saris and can't live without garam masala, India is for you. Here are 8 reasons to come here at least once in your life.
1. Elephants
Indian elephants are different from African elephants. They are friendly and calm, never attack people, and are well-trained. Elephants are bred in India for work in plantations (in Kerala), for nature reserves and for the entertainment of tourists (in Goa). You can ride in the spice plantations or in the Bhagwan Reserve near the Dudhsagar waterfall. Here you can even see an elephant in the street riding a Hindu – so keep your camera handy.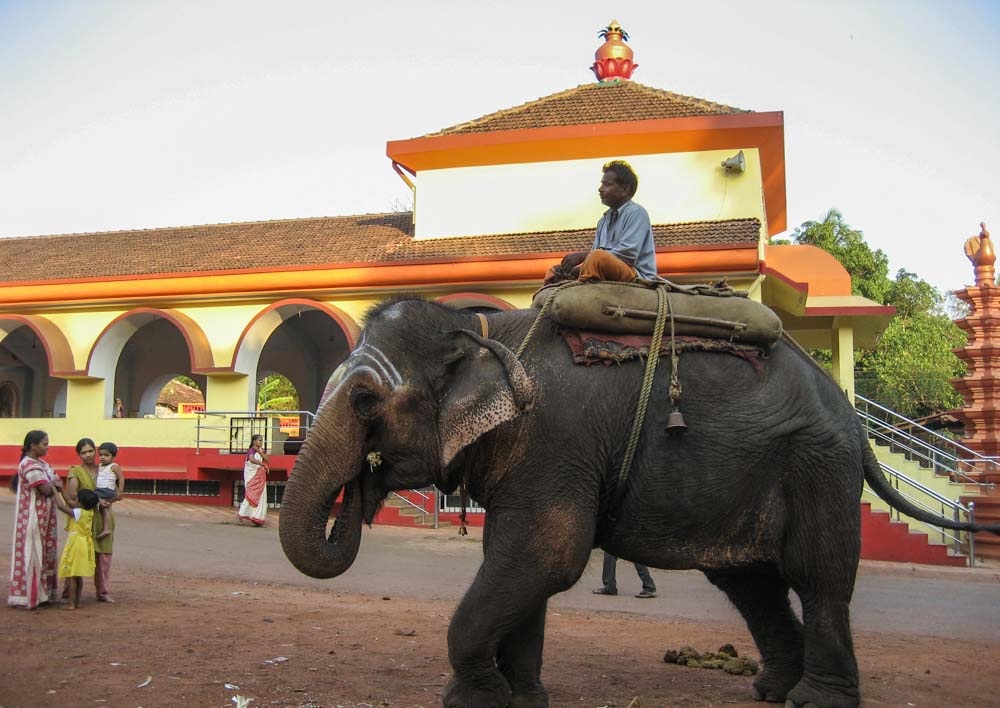 2. Holi Color Festival
Throwing bright colorful powder Hindus invented before our era – the evidence is in the ancient Sanskrit. The holiday symbolizes the arrival of spring and the beginning of the new year in the Indian calendar. It is celebrated every year. In 2018, it will take place on March 2-3. A couple of weeks in advance, people begin to prepare – they buy gulal powder made from fine corn flour, dyed in different colors, special water cannons, water sprinklers.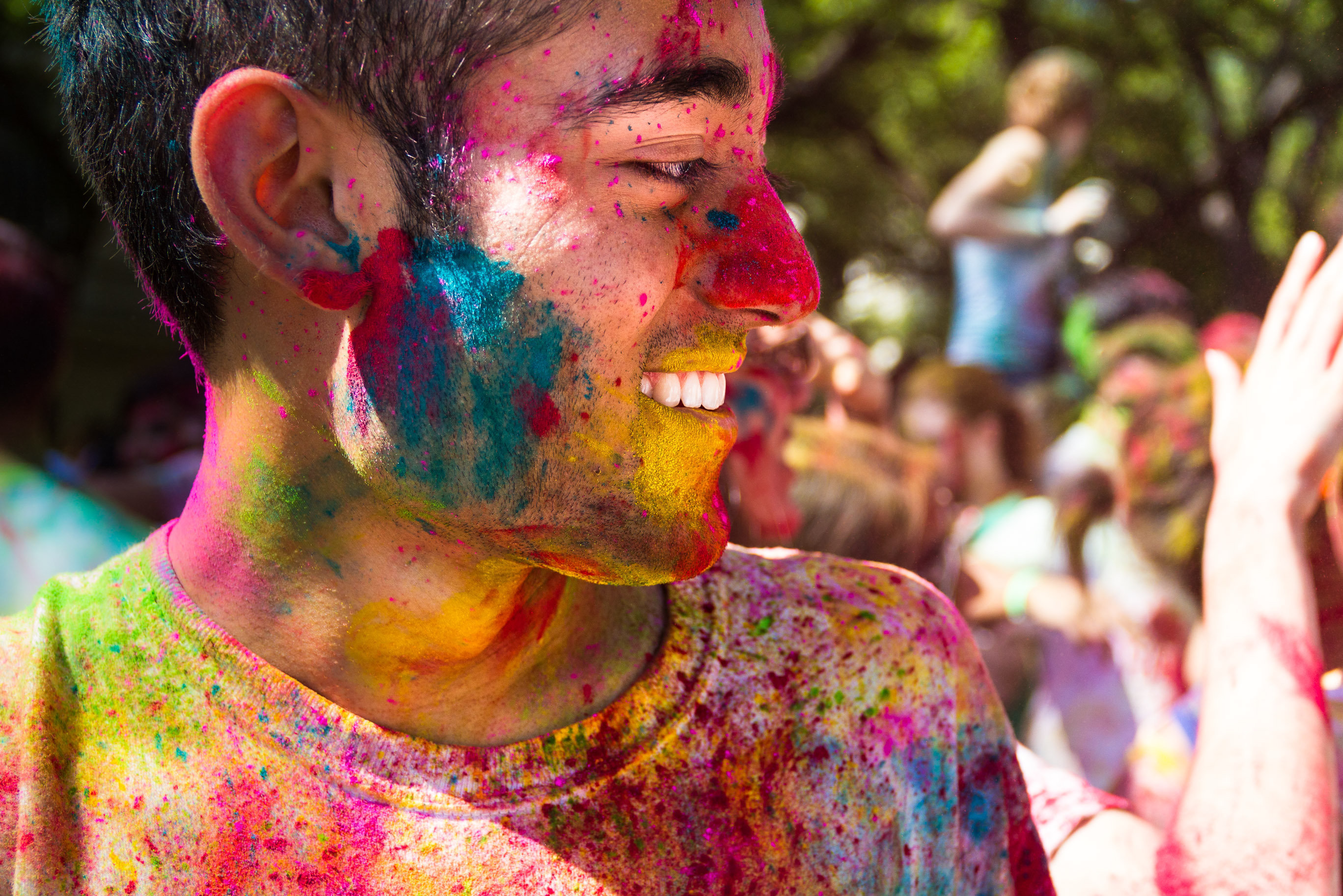 The fun starts on the night of the full moon – all residents of India, regardless of caste or age, shower each other with coloring powder and water. All this happens against a backdrop of performances by local celebrities, carnivals and competitions in parkour, dance and freerunning. If you are planning a vacation in India in March – try to get to the festival Holi.
3. Yoga.
Where, if not in India? In any run-down resort village in Goa or Kerala you'll see an advertisement for a yoga course. You can take a class on your own or hire an instructor. They can help you learn new asanas or teach yoga from scratch. The weather here is excellent for yoga classes – at a temperature of +30-33 your muscles are always warmed up and stretch well.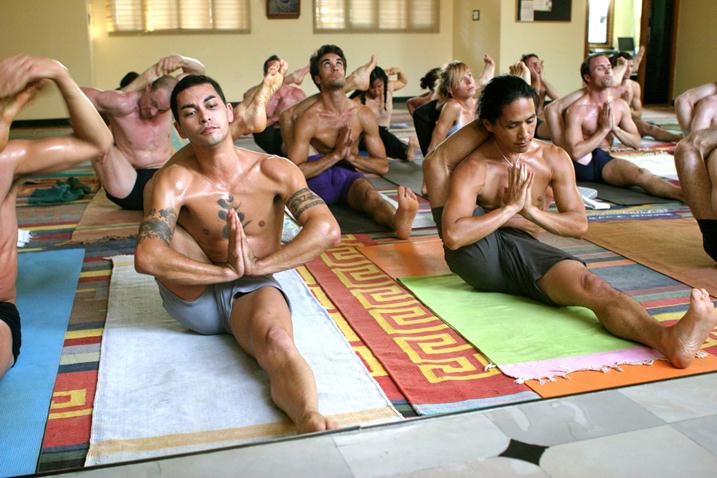 If you're not a beginner and want maximum immersion, go to a yoga school in one of the ashrams of Rikisheesh in the upper Ganges. This abode of Shiva is considered the yoga capital of the world with dozens of schools and courses. There you'll find meditation practices, a mandatory vegetarian diet, an early rise and hours of classes. For foreigners, classes are held in English.
4 – Experience Ayurveda
The most ancient medical school. Ayurveda or "the science of life" was created in India by Charaka, the father of medicine 2.5 thousand years ago. The basis of the teachings is the principle of the integrity of the body. Ayurveda says to treat the root cause of the disease, not the symptoms. In order to do this, Hindus become vegetarians, practice acupressure, aromatherapy, nourishing baths and yoga. It's worth trying – it's definitely more pleasant than pills and injections. You can find Ayurvedic treatment methods at any resort in Kerala.
5. To see the Portuguese Carnival
For three days and three nights in February, Goa is completely insane: residents and tourists dance, sing songs, eat and drink. This is how the Christians who inhabit the resort celebrate the last days before Lent, a sort of Russian Maslenitsa. The tradition was started by Portuguese missionaries who converted the local population to Christians. Now the holiday is no longer so tied to religion, and just celebrates the arrival of spring. The Carnival King, whose mask hides the ancient Greek patron saint of mischief, Momus, gives the signal that the sun has risen – and the fun begins. Don't miss out on the extravaganza if you plan to vacation in Goa in February!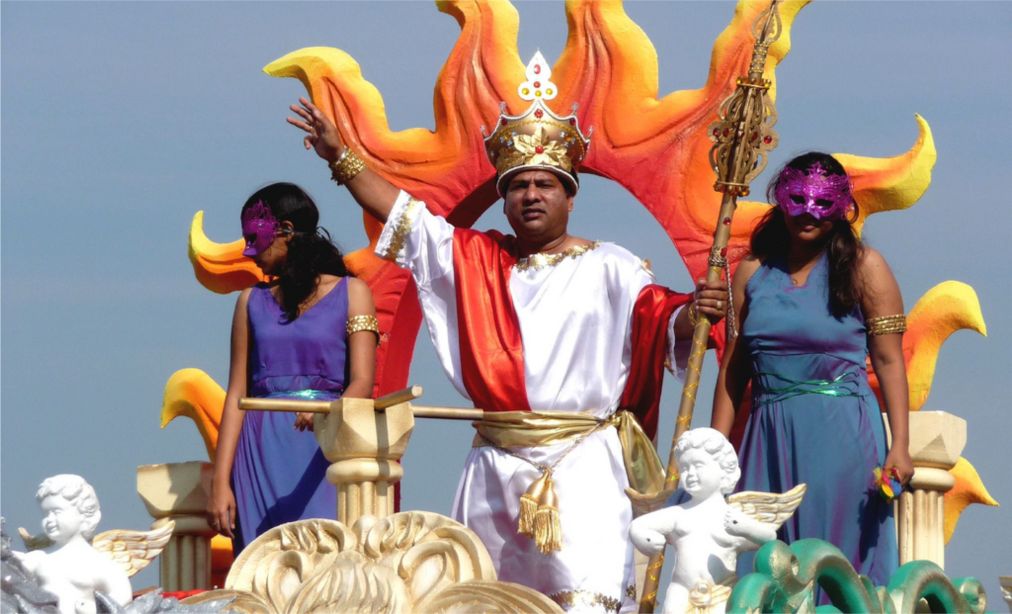 6. Taste authentic Indian food
Needless to say, food is one of the main reasons to go to India. Spicy, spicy, sweet – Indian cuisine varies from state to state and echoes the local specialties. Inexpensive beach shops will offer you a dish worthy of a posh Moscow restaurant. Rice, vegetables, pulses, milk, and coconut are the main ingredients in the culinary masterpieces. The food is cooked in ghee that is considered sacred.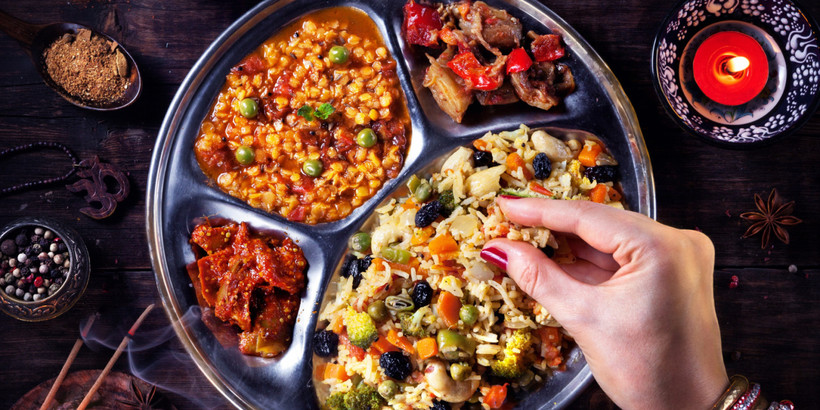 On the coast of Goa, incredibly delicious dishes of freshly caught fish and giant shrimp. Here you must try the traditional fish curry – but you can't find it in the adapted restaurants for tourists, only in the establishments for the locals. Keep in mind: spices are the main ingredient, so almost all dishes are spicy. The spice is justified – it is the chili pepper that helps to avoid poisoning in a hot and not the cleanest country.
7. Take part in the festival of lights
The biggest annual holiday in India, Diwali (Deepavali) is celebrated in late October and early November. The Festival of Lights is dedicated to the victory of good over evil. Goodness is celebrated with fireworks, lit candles and traditional lamps to attract the goddess of wealth, Lakshmi.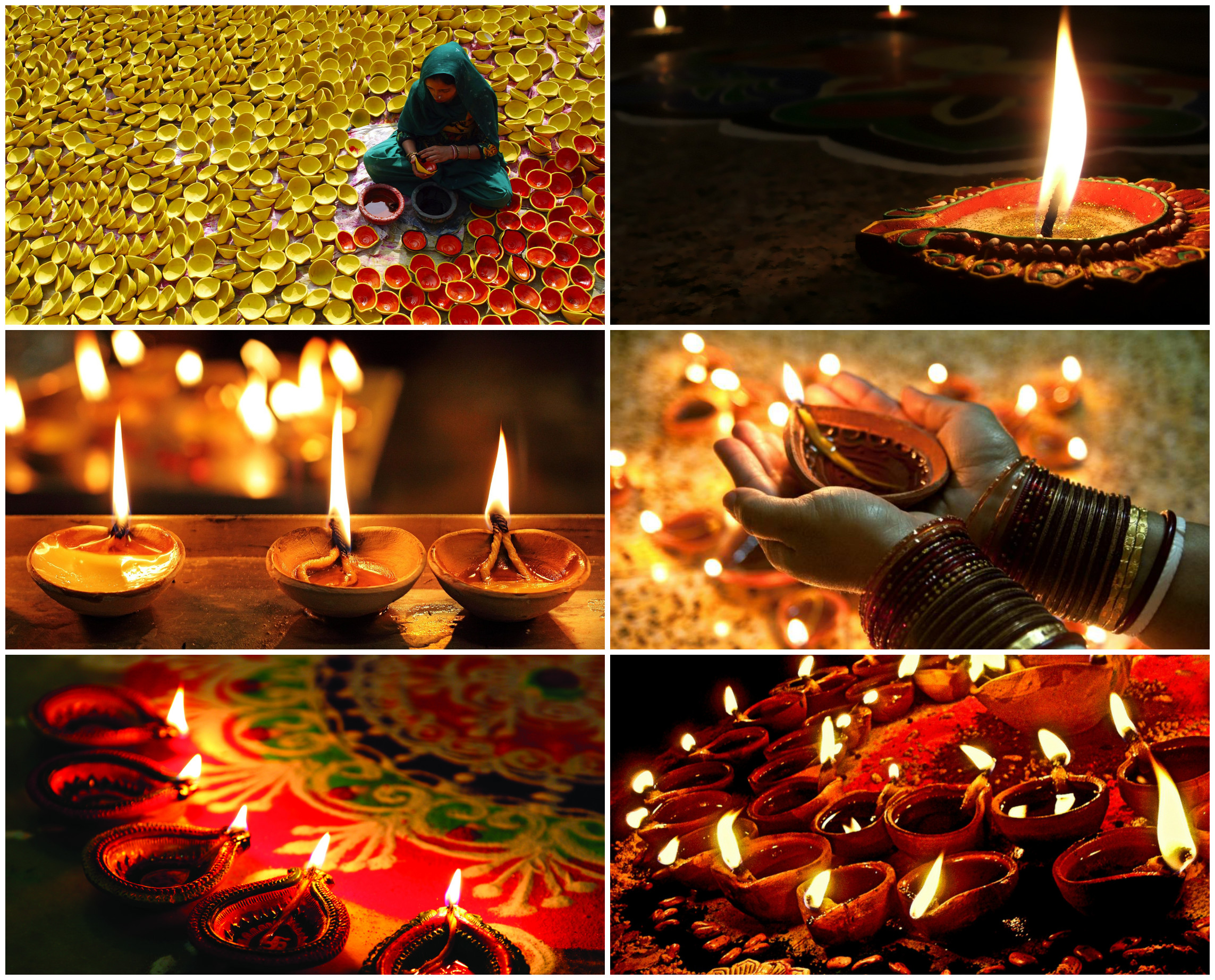 Diwali is celebrated for five days, during which it is customary to bring food to the temple, decorate the house, and give each other gifts. The third day is the most important. During this time Mother Lakshmi is worshipped, hundreds of clay lamps are lit, and in the afternoon fireworks are launched. The walls and floors of houses are painted with "rangoli" prayers made with bright powders and grits. If your vacation falls at this time, don't sit in a hotel. Light a traditional lamp, start a lantern in the square, or just go out downtown to join the crowd of cheerful and dressed-up people.
8. Take a trip to the ancient city of Hampi and Dudhsagar Falls
One of the best excursions from Goa is to the ancient city of Hampi. Here are the ruins of ancient palaces and temples from the 15th century, and nearby are placers of huge rounded stones, considered a natural wonder. You can get there on your own on a slipping-bus, so you can feel like a local and immerse yourself in the usual non-tourist life of India.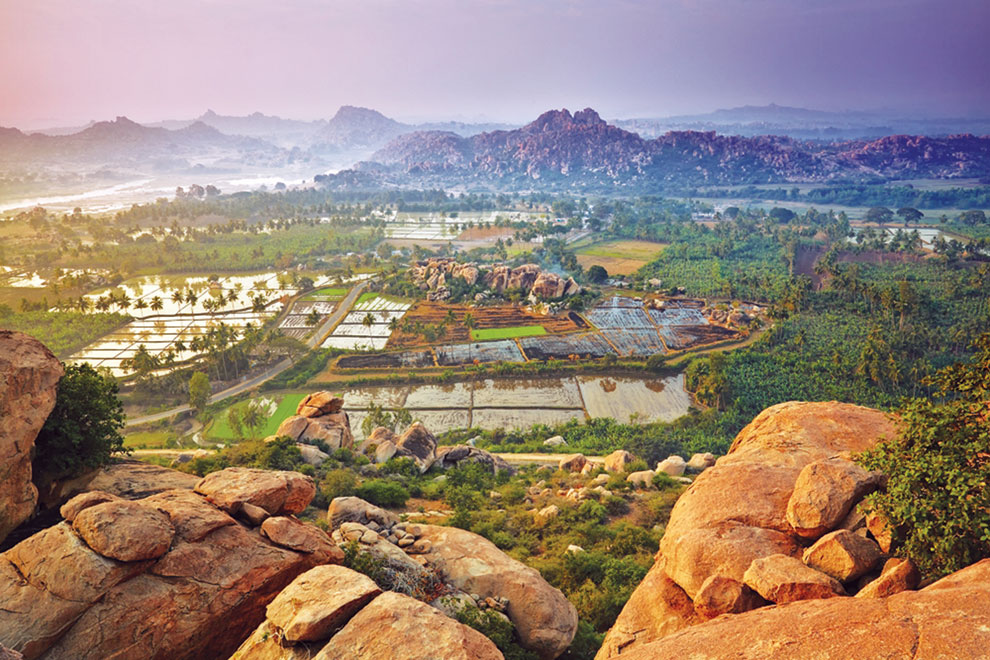 The main natural attraction in Goa is the tranquil Dudhsagar waterfall, the name of which translates as "milk sea".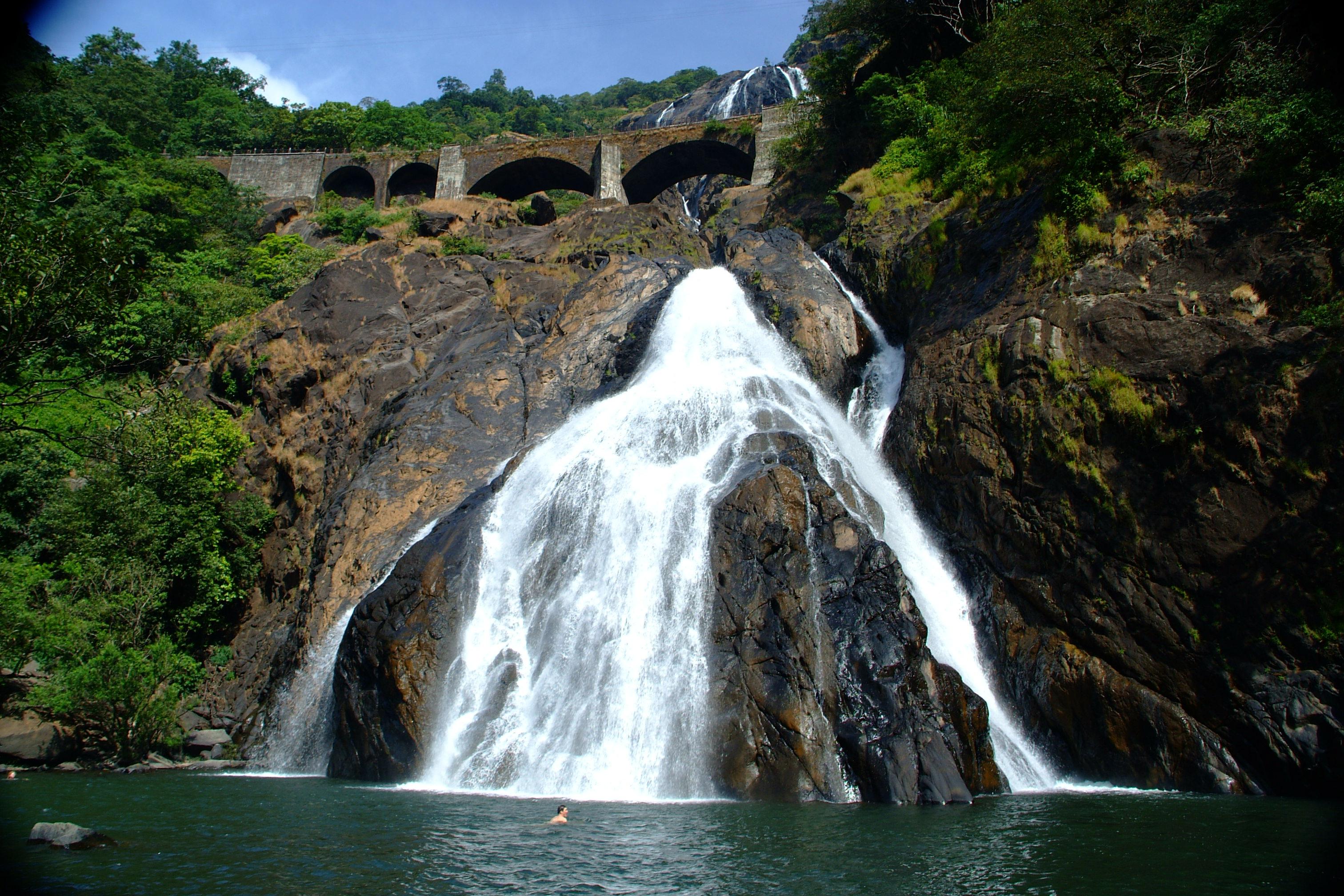 Have you been to India yet? Share your impressions with us in our Facebook and Vkontakte groups. Have not been, but you want to see it all with your own eyes? Then book a cheap trip on the website Chip.Travel.
5 reasons to visit India at least once in a lifetime.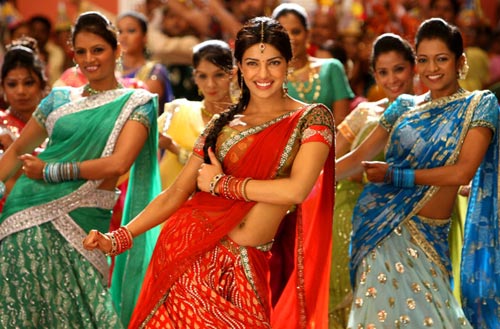 Life is good! You have a good job, a beautiful home and a lot of friends, and, most importantly, a family that can support you in moments of joy and sorrow. And if you don't – that's still no obstacle to enjoying your free time. So at least twice a year, you should visit some beautiful and interesting places.
Many would say that's not quite right. Perhaps deep down you suspect that you should be reacting very differently, but you don't like to admit it. There are times, however, when you do get the feeling that what you are doing is not the right thing at all. You've chosen this path in life to reach greater heights, but.
Everything described above is exactly the kind of life that most people around the world live. But it can all change in just one trip. Yes, don't be surprised, just one trip! And you need to go to India, a country that not only has the power to change your whole worldview, but can also instill a love of travel forever.
Here are 5 reasons that encourage everyone to visit this amazing country.
1. shock.
Until you find yourself in India, you will never be able to fully appreciate the state that all visiting tourists are in. Shock is exactly how you can appreciate it. Even in the most modern and prosperous Indian megacities there is a very different world, so different from ours. And being at this starting point, you will be forced to quickly come to terms with the fact that it is worth it to overcome the long road! From everything you see there will be chaotic feelings, and each time they will be different. They will change as if on cue, as if an alarm clock had sounded right under your ear. Initially, these feelings will be uncontrollable. But then, when you learn to perceive everything you see correctly, you will feel an extraordinary rush of inner strength, which so far has been hiding somewhere inside.
2 People
In India you will meet the most hospitable, friendly and nice people you have ever met. They will be delighted to talk to you for hours and hours about everything: where you are from, what you do, why you have come to their native land, where you have been, and what you plan to see. They are happy to give you detailed information about their towns and cities, show you the way to places of interest, and suggest the best places to stay. Locals are usually very proud of their religious festivals and are a great source of information to help you better understand the events.
But not only locals, but other tourists will gladly lend you a helping hand. When you get to India, you will immediately encounter legions of other foreigners like you trying to find your way through the madness. India is able to bring people from all corners of the world together. And there will always be someone around to come to your aid if you need it.
3. food
Indian food is so much more than just curries. The Indian land is full of fruits and vegetables that you may have never even seen. Their culinary culture is unique, and you won't try anything like it in any other country. No, it's not as spicy as the guidebooks and cookbooks tell us. Of course, if you dare, you can try traditional Indian dishes. But usually they serve the foreigners rather "soft" food so as not to scare the tourists.
4. Religion and Spirituality
Religion plays some unimaginable role here, permeating every aspect of life. No one will impose certain aspects of Indian society here. But you have to respect the fact that you're a guest, and you have to behave accordingly. And if you want to delve deeper into Indian spirituality, you will be glad to learn fascinating life lessons that you can't learn from a distance.
Shiva, Kali, Hanuman and Krishna are all very vividly painted in exciting and beautiful stories that define the very essence of life in India. They carry the whole meaning of the spiritual life, the teachings of which can best be gleaned from the vivid idols.
Yoga and meditation have long accompanied the daily life of most people not only in India, qualitatively correcting the daily routine. But one cannot find a better place to step away from all the chaos of the world and reconnect with one's inner self.
5. Territory
India has beautiful beaches. There are spectacular mountains and vast deserts. The cities are full of incredible buildings and ancient temples, almost perfectly preserved to this day. What stands alone the Taj Mahal. The jungle along the banks of the Ganges are inhabited by wild elephants and tigers. Trip through the thick of them will give an unforgettable experience. Holidays in India is so diverse that you just will not have time to sit back.
In India, there is everything you've been looking for. And taking the plunge into it all is quite easy. Just hop on a plane or a train, and travel to your destination, which is destined to be the fabulous and magical India.