Sea and beaches: 8 countries where to go on New Year holidays – 2023

Every time we think about how and where to celebrate the New Year. Gather the family and celebrate the chimes next to the Christmas tree? Go with friends to a party.
Or maybe go abroad, where it's warm, with lots of palm trees and beaches? But if only it were that easy! December 31 for two on the sea requires spending from 100 thousand rubles – a minimum. Are you ready to read more? Then we're ready to tell you where to go on New Year's Eve to get warm (and how to make the trip a little cheaper).
Where were we in December and January? UAE, Thailand, Bali, Singapore, Israel, Japan. A good time to travel to these countries!
But what's open now? We've updated the article – with adjustments for open/closed countries where it's warm and swimmable on New Year's Day. Specifically right now, for 2022, there are only 6 countries available to us out of the hot variety… Looking forward to the additions!
Content
As for the organization of the vacation: the easiest option – trip. And we advise to look for it on the online-aggregators. First of all, it's convenient, and secondly, their method of searching all tour operators at once will not miss any profitable New Year's tour:
If you want, you can study our material about 10 ways to find an inexpensive tour – in the block on the right, and before booking – find out what promo codes are valid.
By the way, Russia is on New Year holidays from December 31, 2022 to January 9, 2023! We will update this information more precisely closer to Fall 2022.
Where better to go on New Year's Eve at the sea?
So you have decided to go towards the warm sea, the golden beaches and the gentle sun. The first question that arises before future travelers – what country to choose abroad so that it would be both adequate in price and at the same time interesting and safe?
The open countries for the New Year – 2023. We have compiled a list of the most popular countries. Here's where to celebrate the New Year abroad in 2023 (and briefly the entry requirements/hope there are more countries):
UAE – pre-flight test and free test on arrival
Turkey – test before departure or certificate with Sputnik V
Egypt – Test before departure or Certificate with Sputnik V
Maldives: Test before departure
Dominican Republic – nothing
Cuba – test before departure and test on arrival
Mexico – nothing
Venezuela – yes, from this year there are tours to Margarita Island; requires a test before departure and a test at the airport for $60
Sri Lanka – test before departure along with a certificate of vaccination by Sputnik
Air temperature
Water Temperature
Egypt
+20°С
+24°С
Cuba
+28°С
+26°С
Mexico
+28°С
+27°С
Turkey (resort)
+15°С
+19°С
UAE
+25°С
+23°С
Dominica
+28°С
+28°С
Maldives
+30°С
+28°С
Israel (Eilat)
+20°С
+22°С
Goa
+32°С
+28°С
Thailand
+30°С
+29°С
Vietnam (except Nha Trang)
+30°С
+29°С
Christmas fair at Festival City Mall and view of Dubai from 43 Level Bar (6-8 happy hours)
Where to go for the New Year at sea without a visa? Since 2017, the United Arab Emirates has joined the list of states with facilitated entry for Russians. From now on, a visa to the UAE can be obtained at any border crossing point on arrival. It is enough to have a passport, and you will have the best New Year!
Tourists going to the UAE on New Year's Eve will enjoy more than just a beach holiday. To the great weather (+24 ° C to +27 ° C) and sunbathing on the beach will be added a variety of entertainment. All the beauties and curiosities of the country are at your service:
Grandiose fireworks, which are followed live by the whole world on the Internet and TV.
Real New Year safari in the desert: the opportunity to celebrate the main holiday is not in the Russian snowdrifts with Santa Claus as we are used to, but in the Rub al-Hali sands in the company of Bedouins and camels.
The famous shopping festival in Dubai, where discounts reach 70%. Many people come here just for that.
Праздничные ужины и шоу-программы в гостиницах и ресторанах, зажигательные пляжные вечеринки. Здесь >> We are talking about specific places and activities in the New Year 2023.
The cost of a tour to the UAE can grow at times, if you decide to party to the full roll. After all, it's in the UAE is the most expensive hotel in the world! So it's not surprising that someone can spend seven figures for the New Year in the UAE.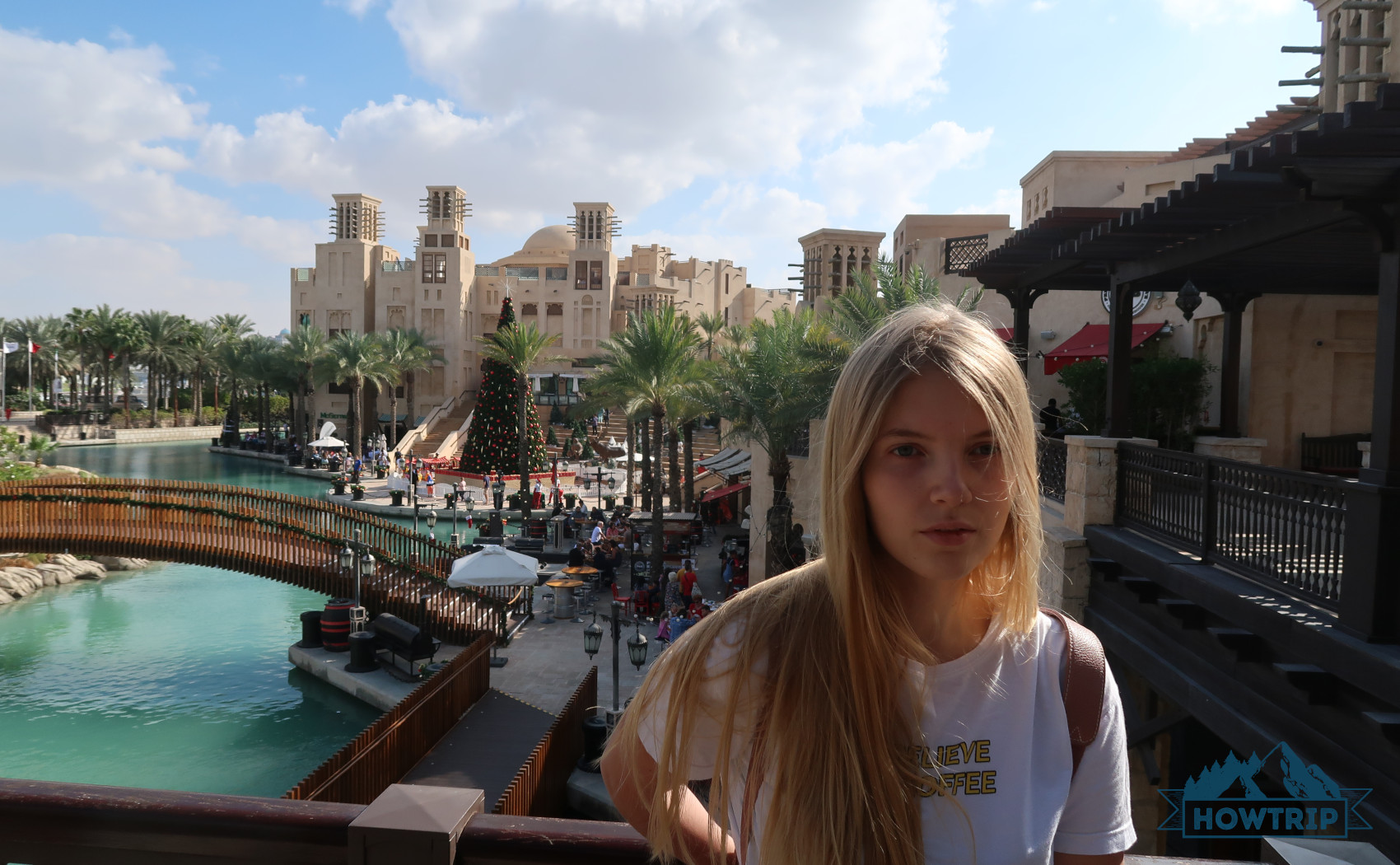 We were in Dubai for Christmas – there's even an artificial snowball in the air.
What resort to choose? Dubai is the most expensive, but cheaper resorts are Ras Al Khaimah, Sharjah, Fujairah. Russian tourists can't go to Abu Dhabi yet because of the threat of quarantine.
To summarize, we can conclude that the New Year vacations in the Arab Emirates are affordable for almost anyone. Holiday entertainment can be both budget and fabulously expensive. All who have decided to meet on January 1 abroad, the best New Year promises each of the seven six emirates!
Holidays in the UAE on the tour costs from 100 000 rubles for 7 nights for two.
Turkey
It is true. Also in 5-star hotels, all inclusive and with animation. Only not all complexes are open in winter, the choice is decently limited. Nevertheless, in that article ↑ we tried to select the best options.
Another New Year's Eve scenario in Turkey is Istanbul. Cats, bagels, light snow (maybe) and the Bosphorus with seagulls – we love the city in any weather:)
The only thing "disappointing" in resort Turkey – the temperature outside at +10 ° C … +15 ° C. There is something to counter that – a heated pool! A list of good hotels that are open in winter, we have listed in this article.
Which resort to choose: Istanbul, or Belek or Antalya.
Turkey for the New Year tour will be at least 50,000 rubles for a week for 2 people. To a hotel with good reviews – from 80,000 rubles.
Maldives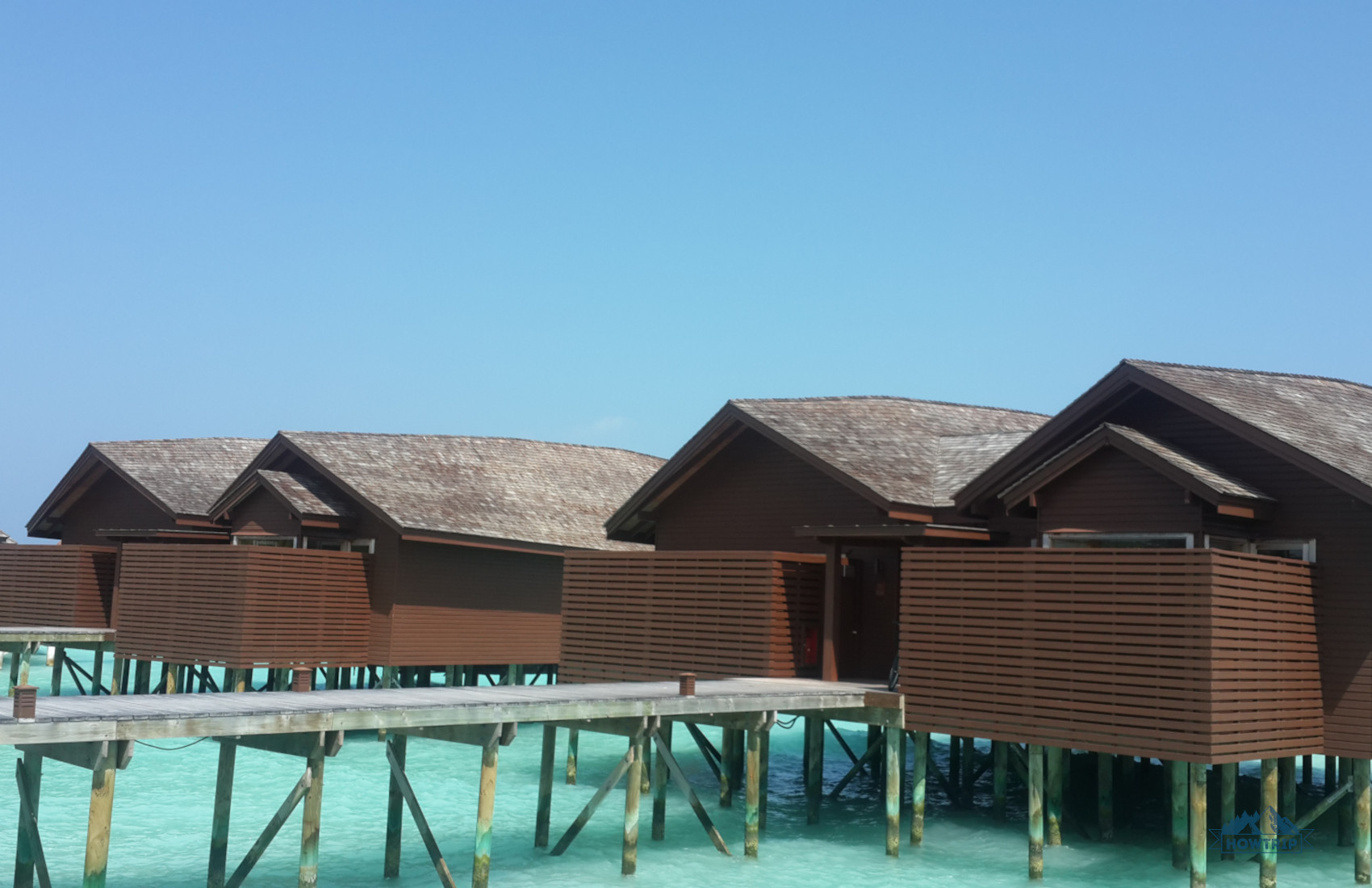 Where to go on New Year's Eve abroad, if all of the above routes are already tried? In that case, you can fly to the Maldives!
Just imagine, a state located in the Indian Ocean and consisting of 1196 islands, only 199 of which are inhabited! Quiet, peaceful and very warm winter vacations you will be guaranteed. Of course, the cost of recreation in the Maldives, even if the trip is booked in advance, is high.
Maldives, where you can go also without a visa, on New Year's holidays offer:
beautiful weather (the air warms up to +30 ° C, water up to +28 ° C)
a jungle island that you can walk or ride a bike around
You can unwind on snow-white beaches under the shade of palm trees and swim in the clear water.
entertainment on New Year's Eve.
Recreation on the paradise islands is expensive, and it's better to go alone.
Dominica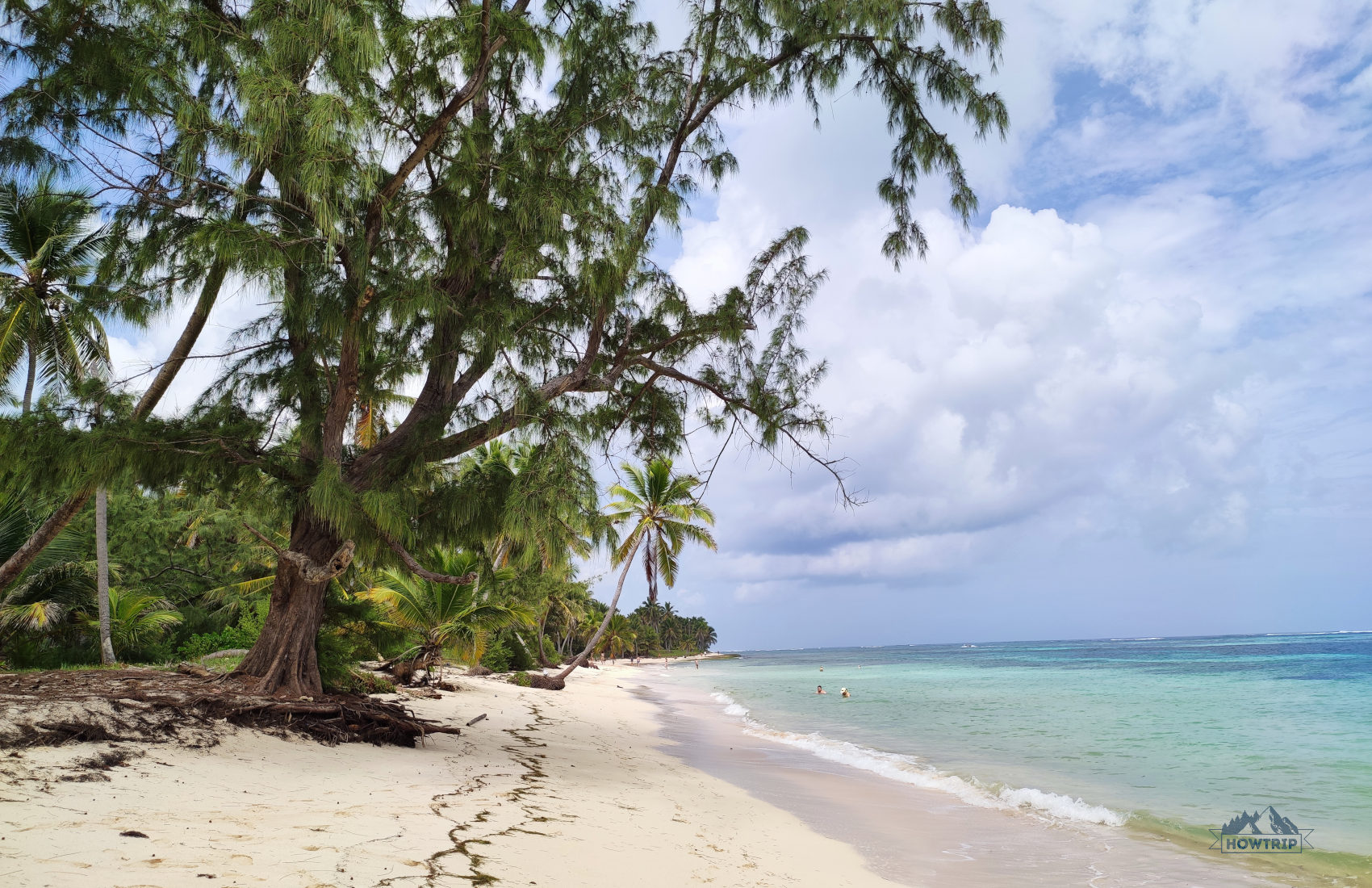 Where else can I celebrate the New Year at sea? You can celebrate the New Year 2023 on the island of Dominica.
New Year's Eve in the country is noisy and joyful. Music is everywhere, people dance, fireworks go off everywhere, beaches are brightly lit, and there are tables of snacks and drinks on the beach. After the festivities, you can relax on the beach, go scuba diving, surfing, or sightseeing.
Those who do not want to participate in the general celebration and on the contrary, flee from Russia, can rent a room in a small secluded hotel on the coast.
Which resort to choose: Punta Cana, Boca Chica, Santo Domingo, Puerto Plata, Juan Dolio.
Journey to the Dominican Republic for 10 days for two people – from 200,000 rubles (of course, all included).
New Year in Thailand
We spent the New Year in Bali, and the January holidays were in Thailand
Russians have long fancied Thailand as a place where you can spend an inexpensive vacation at sea. Trips here are organized all year round, and the cost of the tour even in the season is quite democratic – from 68-70 thousand rubles for two.
Pluses of Thailand:
+ Departures – from most Russian cities
+ Available – all for which tourists are purchased tours at New Year's Eve 2023 – sunny weather, clear blue sea and endless sandy beaches
+ Phuket – the best winter resort for a vacation with a child
+ Vivid show programs in hotels and bars
+ Excursions both natural and cultural
+ Exotic fruits – mango, papaya, mangosteen, dragonfruit, durian
A New Year's holiday in Thailand will be interesting both for lovers of noisy parties and connoisseurs of solitude. The latter may go to some small and thin Thai island and meet January 1 on a deserted beach – under the bright stars and the sound of the surf.
Planning a trip to the New Year at sea abroad, it is worth considering and some disadvantages:
– In December and January is the peak tourist season. Well aware of this Thais inflate the prices by half. Therefore it is worth booking a tour 3-4 months in advance.
– Almost everywhere there are a lot of people on the beaches, entertainment venues, markets and just on the streets.
Which resort to choose: Pattaya, Phuket, Krabi – any. Except for the islands of Samui and off-season.
The cheapest way to buy a tour for New Year's Eve is to fly on December 24-26. You can save up to 50%. Tours after December 27th are much more expensive.
Voyages to Thailand with the capture of the New Year cost from 110,000 rubles for 10 nights for two.
New Year in Vietnam
Where else can you find a rest on the warm sea on New Year's Eve except the usual Thai resorts? Many people choose Vietnam. The popularity is just gaining momentum, so the trip here is an unusual and interesting way to celebrate January 1.
Here is what you can expect from the New Year in Vietnam:
+ democratic prices (for example, a dinner at a good restaurant will cost $20-30)
+ Bronze tans and warm weather.
+ Well-developed tourism infrastructure and decent service
+ and the New Year atmosphere with a festive mood! (The streets in many cities are decorated with lights, organized carnivals, festivities and fireworks)
Does not the New Year in Vietnam promises no disadvantages? Unfortunately, there are disadvantages too. In the south of the country, where most resorts are located, from mid-October to late December, typhoons hit the coast. And in the central regions, where there are also many popular resorts from August to January is the rainy season.
Which resort to choose: Phan Thiet, Mui Ne, Phu Quoc – in Nha Trang is off-season.
Prices for New Year's Vietnam start from 95,000 rubles for two for 10 nights.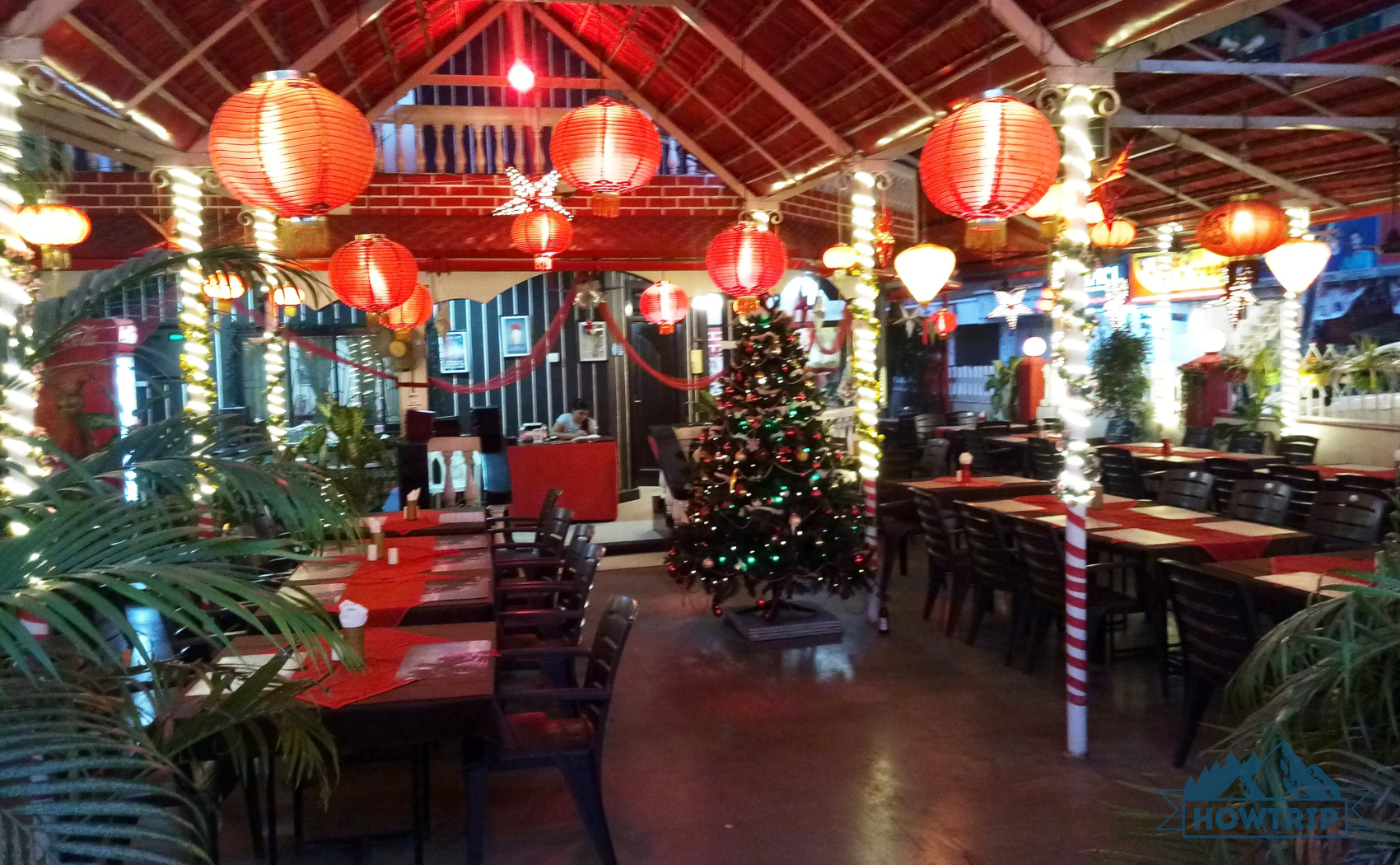 Where to go on New Year's Eve 2023 inexpensively? Goa is the most budget and warmest that can happen for the holidays.
Someone says that the state for the rest of "cheap and easy", someone is delighted with the local "five" (which here on the fingers to count), and someone reads reviews about the terrible unsanitary conditions and crossed out the destination from the list. But it's definitely worth it, and we're going to go:).
On New Year celebrations will not be large-scale, either in a hotel restaurant or on the beach with impromptu fireworks.
What resort to choose: North Goa – for partying, South Goa – for relaxation.
For 7 or 10 nights tour to Goa costs from 90,000 rubles for two people (depends on the date of departure).
Israel
In Israel, we were in October and December – at the Dead Sea or Eilat can swim even in the New Year
Our traditional New Year in Israel is celebrated by numerous emigrants from the USSR and Russia. And, of course, tourists who decided to celebrate January 1 at the resorts of the Mediterranean Sea or go to the Dead Sea for the winter vacations – to improve health and gain strength before the long Russian winter.
The cost of travel to Israel, as well as the weather will depend on which place for New Year's holiday will choose a tourist. The country has three seas: the cold Mediterranean at this time, a warm Red Sea and the very salty Dead Sea.
In the immigrant community on January 1 night is noisy and fun. For the holiday table in Russian stores you can buy traditional New Year's delicacies. For children, there are performances with Santa Claus and the Snow Maiden, young people go to party in clubs and bars, and people of middle and older age "occupy" restaurants and cafes.
During the vacations everyone who came to celebrate the New Year in Israel will find something to his liking:
Beach relaxation (unfortunately, in December and January, it is still cold to swim in the Mediterranean Sea), but only 6 hours drive from Tel Aviv and you will find yourself on the warm Red Sea
Therapeutic recreation at the Dead Sea
Visiting local shrines and attractions.
Which resort to choose: Tel Aviv – for fun, Eilat – for the sea.
Tours in Israel with a capture of December 31 – from 75 000 rubles per week for two people.
Where to go on New Year in Europe?
Where is the warmth of the New Year – in general, it is clear. And if you've read to the end and still not inspired, then something is wrong Maybe "your" – is not the sea, and walks in a down jacket at Christmas fairs and rinks? Or a hot punch in a muggy boot?
We can only dream of Austria, the Czech Republic, Germany and local crissmacross markets – classic Europe is still closed for Russians. But there is no less colorful and architectural – and most importantly, open! – Budapest, where you can get a direct flight from Moscow and the regions with a single psr test and a visa. The only relief for this winter.
For that there is Europe and our detailed article about vacations in cold countries (in fact, they are not so frosty). And for an example, where to fly for New Year's Eve, where to celebrate and whether you'll have time for fabulous markets:
…and a selection of Christmas excursions in Europe:
How to save money on a trip abroad
Try to calculate the cost of an independent vacation as well! For destinations like the UAE, Israel, and the Maldives, it can be cheaper:
Look up deals online. Find trips on Travelata or Level.Travel and book in advance. You can save 20-40% on early reservations.
Fly in for a vacation on January 3-5. On New Year's Eve hotels in many countries require an additional holiday dinner. In Thailand, for example, extra pay can be up to $ 200-300 per person.
Do not buy tours, but go sightseeing on your own. The location of the most interesting monuments of history, architecture and culture can be found on the Internet.
Arrive for vacation in advance, for example, on December 20, so you can significantly save on flight costs.
Copying materials are allowed only with mandatory direct, active and open to indexing a hyperlink to howtrip.ru.
Where to go on New Year at sea
New Year for Russians is the most beloved and coveted holiday. But so want to take in the middle of winter and fly away to a place where it's warm at New Year, where the hot sun, the gentle sea, palm trees and amazing sunsets. Fulfill your dream! For once in your life leave the pre-holiday worries, banish winter melancholy, buy a plane ticket and go for new impressions.
Warm Countries for the New Year
In this article I have collected for you 11 warm countries where you can celebrate the New Year. For ease of selection, under each country are the average prices for hotels, airfare or package tours to the sea for the New Year. Note that not every country is cheaper to fly to on your own than to buy a tour. These prices are market averages for December and January.
If you want to spend a little time researching and thus save money, read the following articles:
Maldives in the New Year
© -lucam- / flickr.com / CC BY 2.0
In the middle of the Indian Ocean, the Republic of Maldives sits in a picturesque chain of 20 atolls. It's a great option for a New Year's Eve vacation at sea. On the islands all year round summer, and the change of the year falls on the most favorable dry period, when the air is 27°, and the water is 24°.
Maldives – a real oasis of paradise, where you can feel like Robinson Crusoe, because some islands are still uninhabited. Tranquility, low population, white sand and clear turquoise water – what more do you need for a complete relaxation?
Underwater caves and coral reefs will please fans of diving. There are no dangerous currents, so dive under the water can even beginners. There are dozens of diving sites around the hotels.
On New Year's Eve, there is a gala dinner and entertainment until morning.
There are no cheap hostels in the Maldives, so the most economical accommodation is 1600 rubles per night for one person in a hostel, for two – from 2500 rubles.
Hereinafter I'll give the average prices for round-trip airfare for 1 person from Moscow. By clicking on the button you can adjust the departure city, the number of passengers, etc. to your liking.
Thailand in the New Year
© mjpicsde / flickr.com / CC BY 2.0
The Kingdom of Thailand is the most sought-after destination to go to for the New Year at sea. Therefore, book your hotel in advance.
Conditions for a beach holiday are ideal, the sea is heated to 28 °, the air is 30 °.
The Thais love holidays and know how to spend them cheerfully and in a big way. On New Year's Eve guests will not be bored, no matter where they are.
The most popular are the islands of Phuket and Pattaya. Tourists are waiting for comfortable hotels, coupled with the Thai exotic, lush shady parks, azure sea water holiday in the "Land of a Thousand Smiles" will be remembered for a lifetime.
In Thailand, the prices are much lower than in the Maldives. Here you can find a bed in a hostel from 300 rubles / night, from 500 rubles a room for two in a guesthouse. Average prices for popular hotels are around 1500 rubles/night.
Philippines on New Year's Eve
© travelourplanet / flickr.com / CC BY 2.0
Christmas and New Year's Eve in the Philippines are one huge fireworks display! Festivities begin as early as mid-December.
The highest prices on the island of Boracay. The locals celebrate the holiday noisily and cheerfully, with dancing, songs, ringing bells and flashes of funny lights.
Lovers of solitude will prefer the island of Bantayan. There are fewer tourists, prices are lower, the silence is broken only by the noise of the surf. And the sea is everywhere warm – up to 28 °, 29 ° in the atmosphere. Imagine how nice it is to celebrate the New Year on the beach – just a paradise!
Let get to this paradise long and expensive, it is worth it! But for the Russians visa-free regime, and this is a definite plus.
The hotel situation in the Philippines – the same as in Thailand. I.e. there are cheap hostels, there are cheap hostels, there are luxury hotels. The main mass of tourists choose something in between 1,500 and 2,000 rubles per room.
Vietnam in the New Year
© 141514628@N08 / flickr.com / CC BY 2.0
The Vietnamese celebrate their New Year according to the lunar calendar, almost a month later than is customary according to European canons. But to please tourists, by the end of December, all hotels and shopping malls light garlands of lights, decorate artificial Christmas trees and Santa Clauses appear. Therefore, Vietnam is another beautiful warm country, where I recommend to fly to the New Year at sea.
The festivities take place in nightclubs, hotel restaurants and beachside discos. And the winter weather in the resorts of Vietnam is wonderful: in Phan Thiet 33° (sea 25°), on Phu Quoc 30° (water 27°).
Be prepared for the fact that you will be with a lot of compatriots on vacation with all the ensuing consequences. The flight is long and tedious, but you do not need a visa to enter the country, and the cheapness and wonderful climate compensate for all the difficulties.
In terms of hotel prices, Vietnam is in the same category as Thailand and the Philippines.
Bali, Indonesia for the New Year
© jedavillabali / flickr.com / CC BY 2.0
Bali or "The Island of the Gods" is located in the Indian Ocean and combines jungles, waterfalls, extinct volcanoes, rice fields on mountain terraces and, of course, white sandy beaches.
New Year in blooming nature, on the ocean will leave the most vivid impressions. Festive banquet for holidaymakers organize in hotels, on the beach, in nightclubs.
The island has a subequatorial climate. In the water all year round 26-28 ° – that's where the warm sea on New Year, and in the air up to 30 °.
Among the disadvantages of vacationing in Bali – expensive and long flight, and undeveloped transport network. There is no way to get around the island by cab, walking is far, so it is best to rent a bike.
In Bali there are even cheaper options. From 170 rubles for a bed in a hostel. The most popular hotels cost from 3000 rubles per night. In any case everyone will find an option for themselves.
Dominican Republic for New Year
© dsumin / flickr.com / CC BY 2.0
It's worth crossing the Atlantic Ocean to celebrate the New Year in the most popular country in the Caribbean. Even in winter, the sea temperature does not drop below 27° and the air temperature to 30°.
Fantastic nature, azure ocean, white fine sand that does not burn your feet, and European level of service will turn your holiday into a paradise of bliss.
At New Year's Eve you will find colorful fire shows, grand parades with incendiary Latin American dances.
For Russians is still visa-free regime.
In the Dominican Republic, too, you can rest cheaply, prices for hostels from 140 rubles. Inexpensive hotels from 600 rubles. A lot of expensive and medium-sized options.
New Year's sea tours to the Dominican Republic also do not stand out in terms of price from the average segment.
India, Goa for the New Year
© cblue98 / flickr.com / CC BY 2.0
Goa is another great option to spend New Year's Eve at sea. The resort covers 100 kilometers of gorgeous beaches on the Arabian Sea coast. The average winter temperature here is 30°, in the water 28°.
The young prefer to celebrate New Year's Eve in North Goa, with its lively parties and dancing under the moon. A more respectable crowd prefers the southern Goa with clean deserted beaches, luxury hotels, old Hindu temples, where you can organize a colorful wedding ceremony.
It would seem that India is a poor country, and the prices for hotels start from 600 rubles. In popular hotels rooms cost from 4000 rubles.
Cambodia for New Year
© strupler / flickr.com / CC BY 2.0
New Year vacations in Cambodia are relatively inexpensive. The most significant part of the expenses is the flight. Inside the country, prices are quite democratic. A wonderful beaches, warm sea, opportunities for outdoor activities make this option attractive to fans of the exotic.
Cambodia is one more super cheap country with the accommodation in a hostel from 140 rubles. Popular hotels usually cost 2000 rubles on average.
Sri Lanka on New Year
© jeanlouispotier / flickr.com / CC BY 2.0
"The Blessed Land" is a great option for active travelers to meet the New Year. On the coast, despite 28-30°, the heat is not felt, thanks to the fresh sea breeze. The ocean is 28° and the conditions are ideal for surfing and diving.
In addition to travel to a fabulous island, you can afford to fly to the Maldives for a few days. The price for the flight will pleasantly surprise you.
A night in a hostel in Sri Lanka from 230 rubles. Popular hotels cost from 1,500 to 2,000 rubles.
Sri Lankan New Year tours are not expensive at all.
United Arab Emirates in the New Year
© 132084522@N05 / flickr.com / CC BY 2.0
A tour to the Arab Emirates can be compared to a trip to an oriental fairy tale – it's a great option for where to go for New Year's vacations at sea.
Winter is the best time of year to vacation on the shores of the Persian Gulf. The climate is dry subtropical, 355 sunny days a year, the daily January temperature is 24-26 °.
And the combination of ancient eastern customs and large-scale advanced projects strikes the imagination.
Arab Emirates is more expensive and developed country. Here a night in a hostel from 900 rubles, and a room in a popular hotel from 6000 rubles.
Seychelles in the New Year
© jmhullot / flickr.com / CC BY 2.0
A true paradise on 115 islands, where it is warm in the New Year, of which only 30 are inhabited, is located in the Indian Ocean. To celebrate New Year's Eve in one of the most beautiful places on earth is an expensive treat. But it all makes up for the incredible beauty of wildlife, great beaches with warm clear water and comfortable weather (29 °).
Rooms in popular hotels from 6000 rubles, and the cheapest accommodation from 3000 rubles.
Source of the opening image: © jmhullot / flickr.com / CC BY-NC-ND 2.0 license.