Weekend near Warsaw: where to go for the weekend?
If you haven't got a chance to go on a long vacation yet, but Warsaw is already fully explored, we have some ideas for you. Take all you need and go to one of our picks: take a soak in thermal pools, take a walk by the lake, spend the night in a museum or have a rest at organic farms.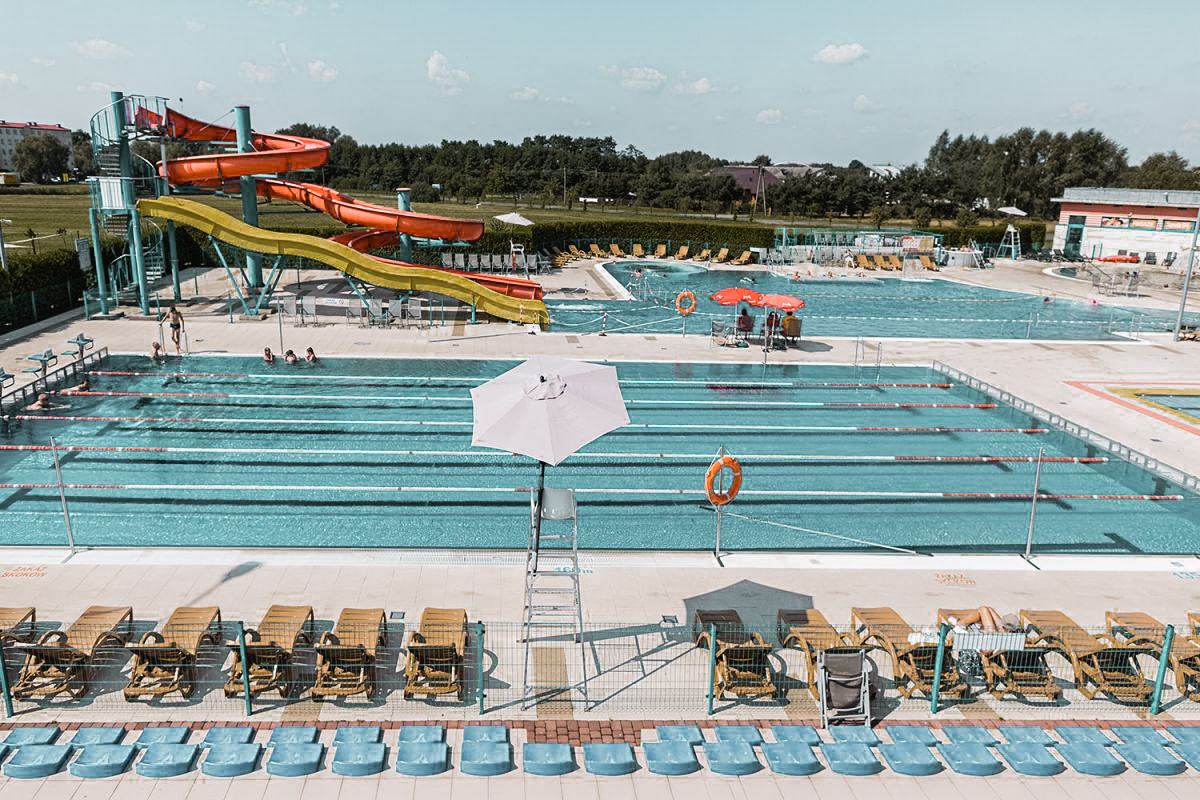 A lazy day at the thermal pools
The Termy Mszczonów thermal spa is only 40 kilometers from Warsaw. Relax and improve your health here can be relatively budget, and the journey from Warsaw takes only an hour.
Termy Mszczonów is a complex of 5 swimming pools with fresh thermal water for adults and children. The temperature in the pools is from 30 to 34 degrees Celsius. So people come here in both summer and winter.
From Warsaw you can get there by bus or by car. The complex can play volleyball or rent a bicycle. In the recreation area there is also a grassy beach, sports fields, a gym, sun loungers and umbrellas – all included in the price of the admission ticket. An hour's stay in the complex costs €3.5, and 6 hours costs €18. Additional services (sauna and salt room) are charged at €0.5 per hour. There are no restaurants and cafes on site, but you can buy a snack in the form of a hot dog with fries.
There are several hotels near the complex. For example, a night in Artis loft hotel will cost about € 43 with breakfasts.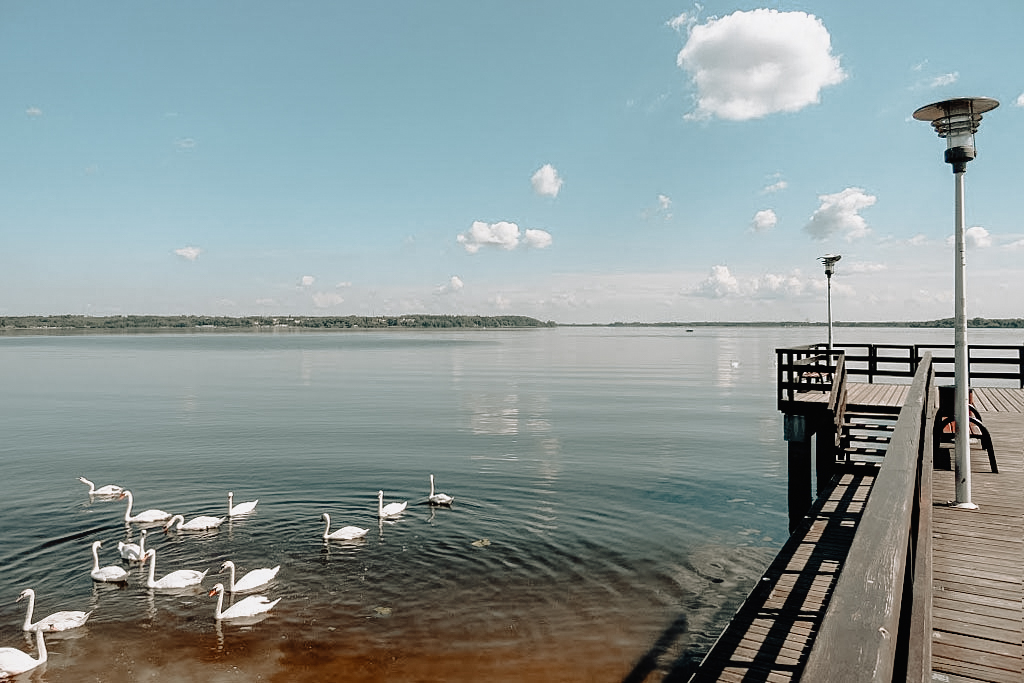 Lake Zegrze (Żegrze) is a place where probably half of the city goes at the weekend. There is enough entertainment for all tastes. The most popular, of course, is the beach holiday. There are public and wild beaches. The first are under the constant supervision of lifeguards. There is clean sand, smooth entrance to the water and a lot of entertainment. Of the minuses – the number of people. You need to arrive in the morning to take a good place. Much less holidaymakers on wild beaches. Here it is forbidden to swim, but you can take a grill and cook something. You can buy a disposable grill in any large supermarket.
Fans of outdoor activities can get on a wakeboard, rent a water scooter, catamaran or arrange a canoeing trip. There are several playgrounds on the beach, and you can eat at one of the restaurants on the promenade.
If you can spend an extra 100 €, then do not hesitate to rent a yacht. Yachting over Zegzhe – a very popular form of recreation. Boats and yachts here for every taste and budget.
You can get to the lake in just an hour by public transport. From the metro station Marimont there is a direct bus number 735.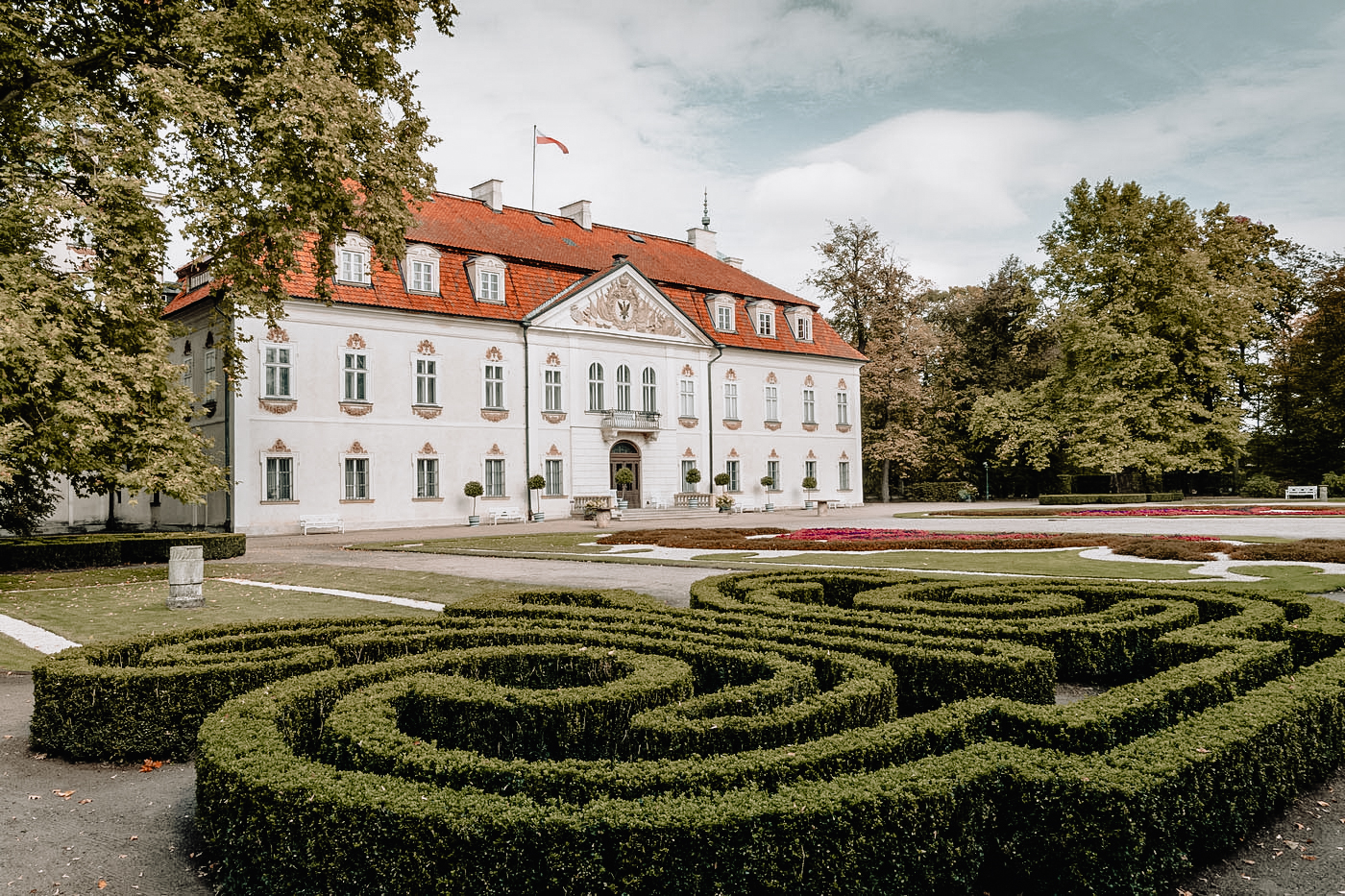 Travel through time for one weekend at the Museum in Arcadia and Neborov . Arkadia and Neborow are two Polish villages, on the territory of which there is an ancient palace and park complex. The place is notable already by the fact that crowds of tourists do not go here. You may well find yourself the only visitor or the only visitor. In an hour, that's for sure!
A beautiful palace, a park of 14 hectares, a museum of ceramics, a temple, several ancient buildings – there is something to see and a place to walk.
There are no entertainment or restaurants on site, just a small cafe with a coffee list and a few desserts. So grab something tasty to eat and have a picnic on the park's perfect lawn.
By the way, it's one of the few historic complexes that allows visitors with dogs. If you are the lucky owner of a four-legged friend, feel free to take him with you. But the dog will need a separate ticket. Adults €7 for Ardakia and Neborov, children €0.5. Ticket for the dog is € 2.
If you want even more new experiences, you can sleep overnight in the museum! Yes, a real night in a working museum. Book one of the nine rooms in advance. It is best to do it by phone, which is listed on the site. The price for a night out is from € 45 for two, and breakfast is included. For an additional fee you can order lunch and dinner. And it will be not just a meal, but a meal. After all, dinner is served in the palace Venetian Room.
Travel from Warsaw to Neborov will need to change trains. First go from Warsaw to the city of Lowicz by train, and there directly at the bus station take a bus to the complex of Naborow. Use the e-podroznik website to plan your itinerary.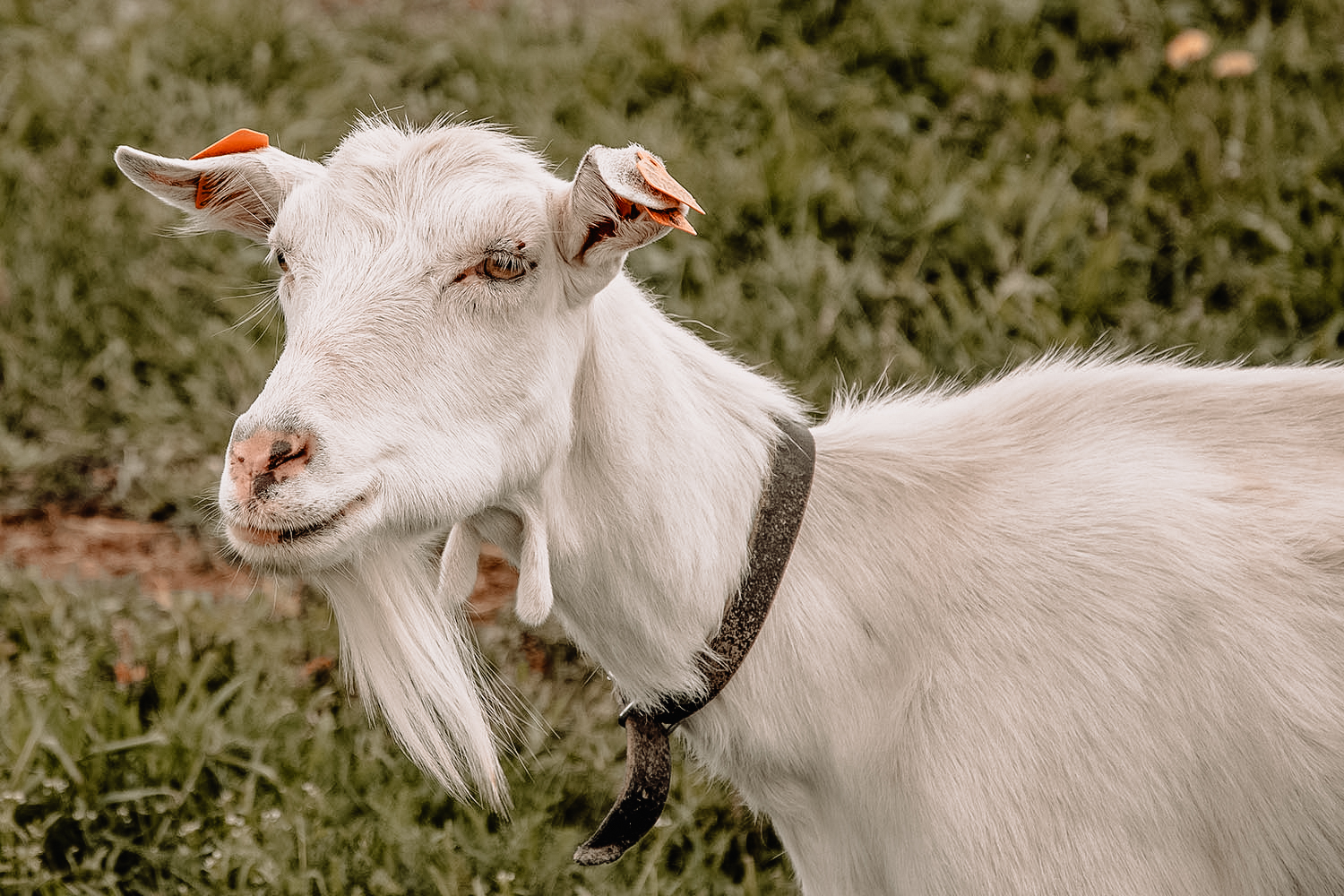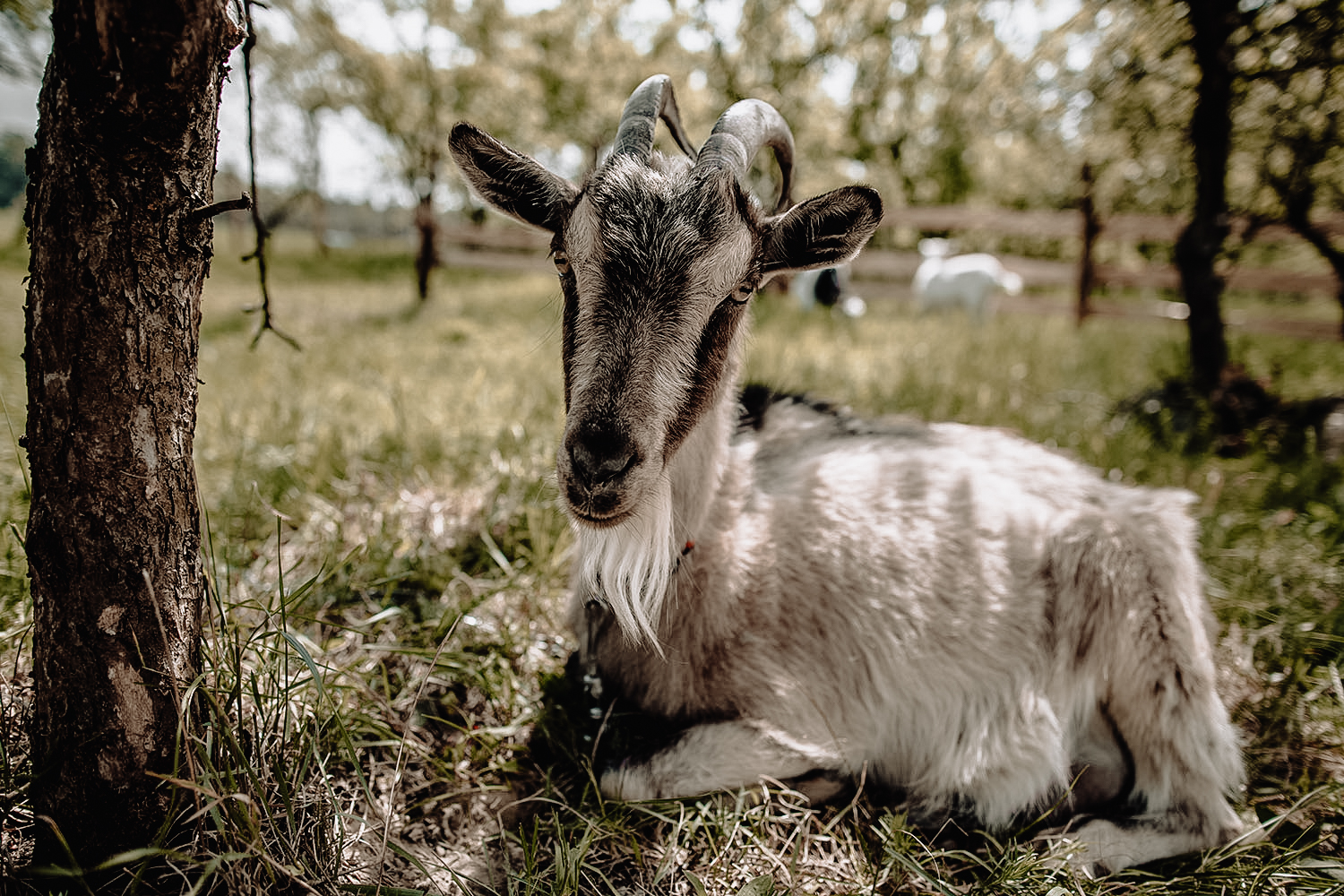 Merging with nature at the organic farm
The forest, the sauna, the quietness, the cozy atmosphere, the healthy cuisine – all these are excellent ideas for a short rest and recreation. Here are a few options for such a pastime.
You can find peace of mind and relaxation of body and soul at the organic farm "Goat Farm". Only 40 km from Warsaw there is a place, where you have practically no connection. And the owner of the farm deliberately does not connect wi-fi for guests.
The Eco Farm is a small family complex, surrounded by a forest, with guest houses and a spa. When you come to this place, you want to submit to its rhythm. Get up at dawn, walk barefoot on wet grass, walk in the woods and sleep in a hammock under the open sky during the day.
The guest houses have everything you need (including your own sauna). For a fee, you can take advantage of spa services, and very unusual: go to a session of relaxation in a hot phyto-bath or facial yoga. You can also retreat to meditate or just sit with a book in a real Mongolian yurt.
The food here is cooked exclusively from products grown on the farm. The dishes are vegetarian, but the cuisine is very varied. The basis of vegetables, fruits, herbs and goat cheese, homemade. Rent for the weekend (Friday to Sunday) – € 38 per person with breakfast.
It takes about 2 hours to get from Warsaw by public transport. First, you have to take a train from Aleje Jerozolimskie station to Czachówek Południowy, then at the Czachówek-Szkoła 02 stop take bus L30 to Linin 02. Another 15 minutes on foot and you are on the farm.
If you want more privacy, go to Uroczysko Kępa . This is another eco-farm near Warsaw. The philosophy of this place is a minimum of civilization. Here you will not be able to watch TV – the guest rooms do not have it. And you will have to take a summer shower outside.
You'll have to take care of your own meals. The house has a kitchen with all the necessary utensils, and you can take the food with you or buy it from local farmers. Also, the owner of the house allows guests to eat what grows in his garden. And of course, you can always cook something on the grill.
What kind of entertainment? Songs by the fire, walks in the woods, yoga – or maybe you just want to lie on the grass. The cost of renting such a house is €90. It's a good idea to come as a group and divide the amount for everyone. The farm is located in the woods and the best way to get to the place is by car.
10 things to do in Warsaw
Warsaw is a very interesting and multifaceted city with a lot to do. We have returned to the capital of Poland several times, and each time we discovered a new side of it. We will tell you what you can do in Warsaw and where to go first. It will be interesting to feel like a royal, to hold a giant gold bar, to go shopping and to celebrate it with a "cheese cake"!
Relax at the Royal Residence
Take a stroll along Warsaw's Royal Route, which starts at Castle Square and stretches along historic streets (Krakowskie Predmiescie, Nowy Svyat and others). Take a route to Łazienki Królewskie. Łazienki Park is a former royal residence, a green oasis in the middle of Warsaw. Settle on a deck chair with a view of the legendary Palace over the water, lie on the lawn with a book, count all the peacocks, breathe the fresh air, listen to Chopin. Admission is free, and there are plenty of interesting things to do!
Find the tastiest pierogi and cheesecake
In Warsaw, it is a must to try national Polish cuisine. Read our review with pictures to find out what they are. From the "must-try", of course, pierogi (dumplings). The tastiest and cheapest are made in the so-called "milky bars". Any of the pubs Bar Mleczny is definitely the best place to eat cheap in Warsaw. You can go to any of them. We can give you our best advice:
Bar Prasowy
Bambino bar
Mleczarnia Jerozolimska
It's a gastronomic crime not to try the "cheesecake" in Warsaw. Sernik is something between a cheese cake and a cheesecake. You can have coffee with an inexpensive "cheesecake" in Warsaw at Galeria Wypieków bakery chain. There you can also buy buns for tea: cheap, tasty, and most importantly – everything is always fresh.
Have a coffee and buy socks in the library
It sounds like we're pushing you on some kind of prank. In fact, there is a library in Warsaw where you can quietly drink coffee, eat a bun, lie around with a book, admire the fish or even take a nap. The roof garden of the Warsaw Library is a great place to relax with the kids, take a hike or have a romantic date. Admission is free, there are cafes downstairs, rooftop seating areas, and a small park with benches and even a pond. The National Library itself (that is, the books) is not accessible without a library card, but otherwise there are no restrictions. What can I say, they even sell socks here!
Learn Physics at Play
It is not allowed to touch anything in our museums, but in Warsaw you can find such places, where it is not only allowed, but even necessary. If you are travelling with a child or just like to have fun, take a trip to the Copernicus Science Centre. Ticket prices start at 31 zloty. It's a really interesting place where you can have fun learning physics and just fool around. Afterwards you can visit the Planetarium, which is also interesting. And then go for a walk along the promenade of the Vistula.
Play "Fort Boyard" in the museum
Be sure to check out the Museum of Money in Warsaw – it's free. Feel like a gambler at the stock exchange, hold a giant gold bar in your hands, get into the skin of a numismatist and learn all the most interesting things about money. You can get stuck in this museum for half a day if you have time. We enjoyed feeling like Scrooge McDuck in a room raining coins and playing Fort Boyard. The Money Museum is one of the most interesting museums in Warsaw.
A glimpse of the city from above
In Warsaw it is necessary to go up to one of the viewing platforms. The most popular is the one in the "Stalinka". To be honest, we thought that the view from it is not worth the money. But the observation deck, which belongs to the Church of St. Anne on Castle Square, is another matter. The ticket price is only 6 PLN and the view of the Old Town and the Royal Route is breathtaking. Among the free viewpoints in Warsaw we can recommend the upper garden in the Kubicki Arcades and the Gnoy Mountain. Not the most spectacular, but still not bad.
Find the traces of the Middle Ages in the Old Town
Did you know that the "medieval" houses in Warsaw were actually built less than a century ago? During World War II, the Germans razed the city to the ground. It was rebuilt according to blueprints, drawings and memories. However, it is still possible to find traces of the Middle Ages in the streets of Warsaw. Somewhere fragments of bricks are built into the walls, and somewhere relics once hidden away are preserved… Visit Kanonie Square to see the ancient "silent bell" and make a wish, explore every square meter of the Royal Castle in Zamkowa Square, and find out what is hidden in the depths of Mt. A quick video guide will help – find out what to do in Warsaw first.
Get lost in the Golden Terraces
Warsaw's largest shopping mall, Golden Terraces, is a great place to shop. A huge number of stores, good discounts in the season of sales, a convenient location next to the railway station and "Stalinka". It is not only a great mall, but also a kind of attraction – its dome looks very interesting. If you like to go shopping, don't waste your time at other shopping centers and go straight to Golden Terraces. Don't forget to check out our article about shopping in Poland – we have collected the best shopping ideas in Warsaw and other cities in one place (there is information about clothing and cosmetics brands too).
Go beyond the guidebook
In Warsaw, we went on several excursions. The sightseeing one turned out to be the most interesting. If you are traveling alone, with a family or a small group, it is worth taking an individual tour in Russian. It is profitable, comfortable, and most importantly – the guide is all yours. The legends of the city, curious facts which are not written about in the guidebooks, unusual sights … Warsaw will be opened from the unusual side. Read the reviews of tourists – the tour is really unconventional and very interesting.
Why is the Little Mermaid (the symbol of Warsaw) holding a sword? Where did the Dalai Lama have lunch? Where exactly is Chopin's heart resting? Where can one look for the tastiest Polish dishes? These are just some of the questions you will have to find the answers to. It will be great, don't doubt!
Listen to Chopin
Warsaw is simply unthinkable without Chopin. There are musical benches on the Royal Route (sit on each one: press a button and listen to a tune!), a museum dedicated to the great composer, and even his heart is buried. In the park "Lazienki" in the summer there are free concerts – young musicians play Chopin. Something similar takes place all over the city. Why not go to one of them? A great cultural evening without spending too much.
Watch our video about this and other free entertainment in Warsaw – it will come in handy!