The 11 main dishes of Georgian cuisine: what a tourist should try
Georgian cuisine – it's hot khachapuri with a creamy cheese, juicy meat with spicy sauces, fragrant thick stew in clay pots. Everything is natural, hearty, cooked with care and homemade. Georgians are proud of their cuisine and cook not only for the tourists, they really appreciate the traditional dishes, they eat them on weekdays and holidays. We know exactly what we are talking about, because we have lived in different parts of this country and talked with locals. We will tell you what national dishes you must try in Georgia. We are sure, it will conquer you!
We have written a separate article about Georgian cheese and the most popular cheese dishes. Be sure to check it out before you travel!
Khinkali
If you think khinkali is big dumplings, come to Georgia soon. It's not just a dish – it's an art form. Just imagine: a bag of thin unleavened dough, tender minced meat with fresh cilantro and fragrant broth. The stuffing is most often made of lamb or a mixture of it and veal. The cooks masterfully form folds and keep the balance of meat and broth, which is more difficult than making dumplings. Georgia restaurants never serve uncooked meat – they cook from scratch with a homemade recipe. Escape if you find an establishment that uses frozen.
In Georgia, you order khinkali by the piece. They are very hearty: if you are a "newbie," take 5. The dish is fantastically juicy, so sour cream or adjika will be superfluous. To properly eat khinkali, pick it up with a fork by the lid. Take a bite of the base and drink the broth. And then enjoy the "milky" meat and tender dough. You don't eat khinkali tails.
Khachapuri
In Georgia, you must try khachapuri. Unleavened dough, salty cheese, butter – it is amazing how the combination of the simplest products can give such a rich taste. Locals often eat khachapuri for breakfast. Check out the local mini-bakeries, which can be found in almost every neighborhood of any major city. Usually their signs are inconspicuous – you have to go for the smell. And these places sell fresh hot khachapuri, shoti Georgian bread, samsa and other pies just out of the oven.
There are seven types of khachapuri worth trying in Georgia:
Imereti . A round flatbread with imeruli cheese. A good price in bakeries is 2.5-3 GEL, in restaurants – up to 10. Moderately salty, not too greasy, goes well with fresh pickles. Georgians say that the most delicious Imeretian-style khachapuri is baked in Imeretia: in the regional capital Kutaisi and the villages around.
Mingrelian . It differs from the Imeretian with slices of melted suluguni on top of the flatbread. It is fattier and more salty. It is ideal with vegetables and red wine. It is believed that the most delicious Mingrelian-style khachapuri can be tasted in Mingrelia and Adjara (that is, in Batumi). It costs 1-1.5 GEL more expensive than the Imereti.
Gurian . Khachapuri comes from Guria. It differs from the Imereti version in shape – baked in the form of a crescent. The price in bakeries in Tbilisi and Batumi is about 2 lari.
Penovani . Juicy khachapuri on puff pastry. It is baked in the form of an envelope with a large mixture of suluguni and imeruli cheese. The price in Tbilisi, Batumi and Kutaisi is about 1.5-2 lari. It is smaller in size than the Imereti cheese.
On a skewer . This kind of khachapuri is not available in bakeries – only in restaurants, cafes or stores for tourists. Locals usually do not eat such pastries, but they make them for guests. The taste of khachapuri on a skewer does not differ from the Imereti, but it looks attractive and costs 1.5-2 times more.
Achma . Strictly speaking, this is not really khachapuri – rather a flaky pie. Unleavened dough, as in lasagna, juicy suluguni, the creamy flavor of butter – this is a very soft pastry that Georgians and tourists like. Achma is worth trying with sweet tea for breakfast.
Adjarian . Be sure to try khachapuri Adjarian in Batumi. The famous egg boats are the hallmark of the Adjara region. In Tbilisi or anywhere else, they don't seem as juicy. Unleavened yeast dough, suluguni and imeruli mixture, egg yolk baked on the table right in front of your eyes – Adjarian khachapuri is unparalleled.
Kharcho
You must try kharcho in Georgia, it is cooked "correctly" only here. The recipe may change from region to region, but the basis never. Kharcho is a thick soup made of beef with walnuts and "sour pita" tklapi made of dried alycha. The latter ingredient is replaced or supplemented with tkemali plum sauce. Rice, vegetables or tomato paste are added to the stew. Kharcho is a very thick, spicy, spicy soup with lots of fresh herbs and garlic. It has a complex flavor: spicy, sweet and sour, searing, refreshing, and very meaty. Be sure to try it in Georgia and bring home tkemali, spices and adjika to make the dish at home with a special recipe.
Chahohbili
Of the chicken dishes in Georgia, we suggest trying chahohbili. It's a thick, spicy stew with a tangy flavor. The chef fries pieces of chicken in a dry pan and then braises it over low heat with tomatoes and onions. No liquid is added to the dish – it languishes in the natural juices from the vegetables and meat. A couple of minutes before it's ready, it's flavored with a generous helping of butter, garlic, Georgian spices and chopped coriander. This dish is usually cooked spicy in Georgia. If "fire" is not to your liking, ask to remove the pepper.
30 dishes of Georgian cuisine you must try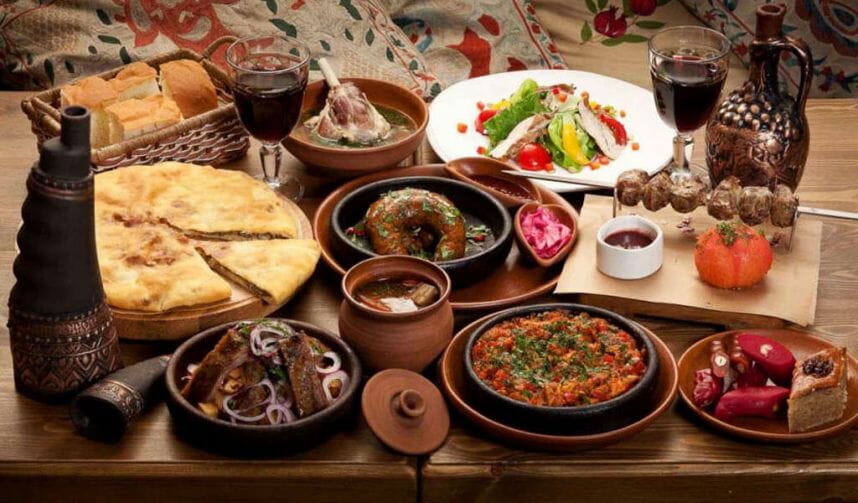 No, friends, we're not turning into a cooking site. The whole point is that when talking about Georgia, it's simply impossible to skip the topic of food or touch on it superficially: the food here is so amazing that it's worth coming here just to eat.
This is another article about Georgian food, this time with as many as 30 dishes you must try. Read it, take note, and be sure to come try it.
1. Puri
It is not said for nothing that bread is the head of everything. Georgian cuisine begins with bread, bread is special here and is one of the main components of the diet. Puri is the most recognizable pastry in Georgia because of its shape – this bread cannot be confused with anything else.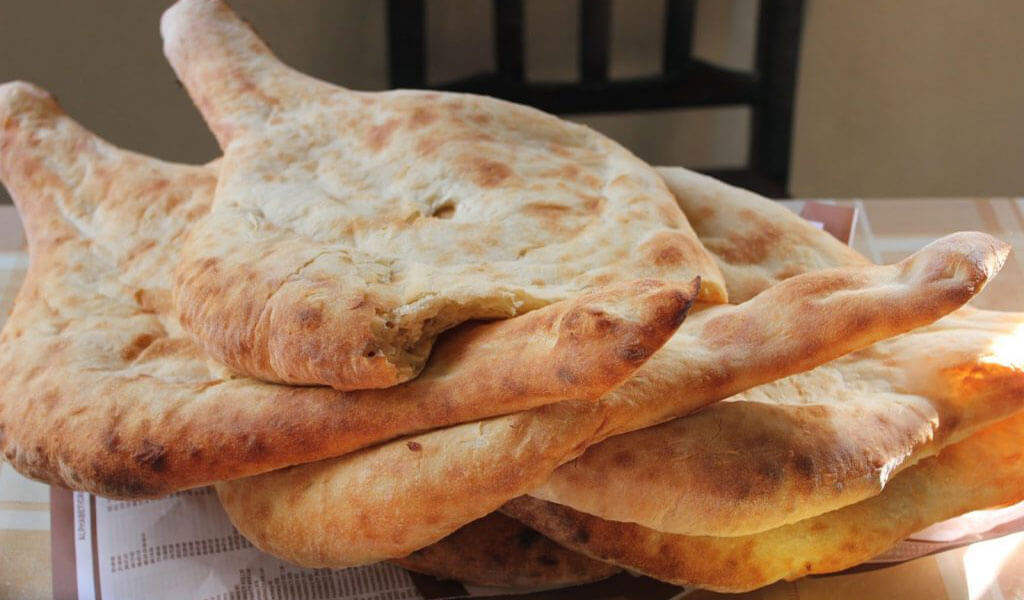 Georgians bake bread in traditional clay ovens called tonet. The fire burns at the bottom of the oven and heats its walls, on which the Georgian baker "slaps" the tortillas so that they stick and bake upright.
2. khachapuri
Georgian cheese bread or flatbread with cheese is another important component of Georgian cuisine. There are several versions of khachapuri preparation that depend on the region. All must be sampled:
Imereti – round with cheese inside.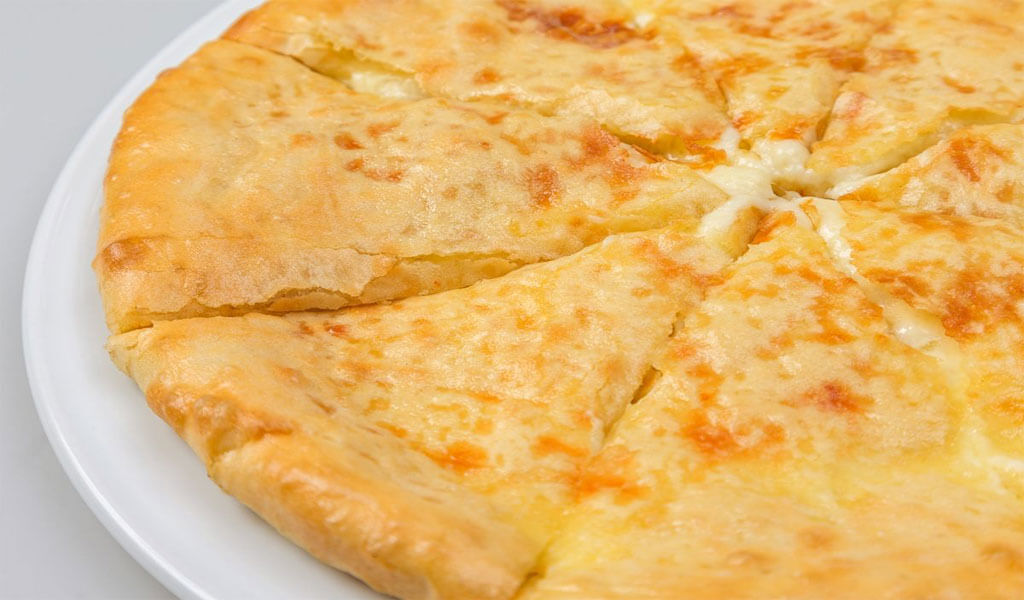 Mingrelian – similar to Imereti, but contains cheese and butter not only inside, but also outside.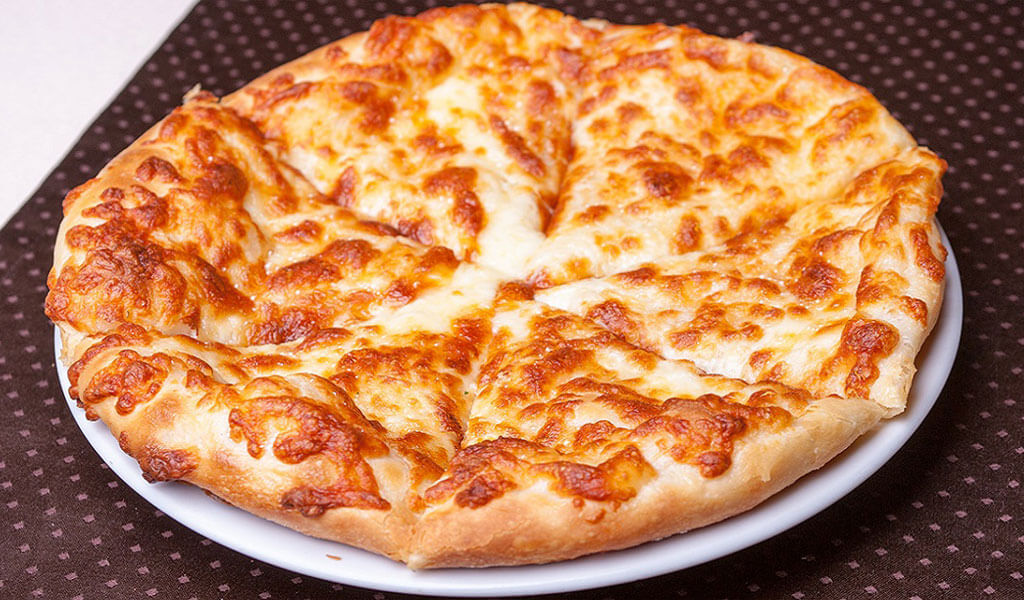 Adjarian – khachapuri in the shape of a boat, containing cheese, egg and butter.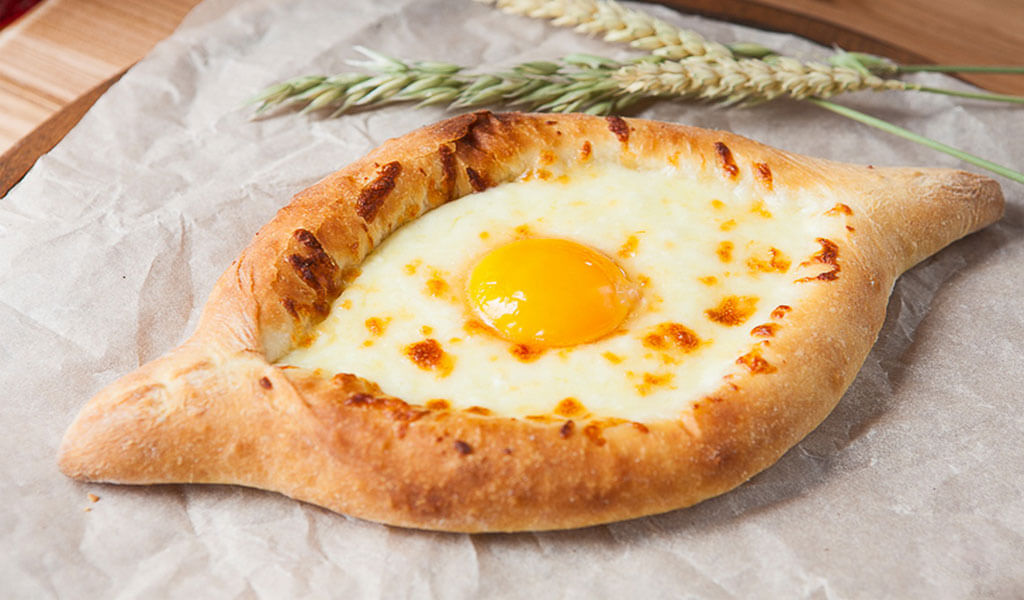 Khachapuri on a skewer – cheese and dough are spun on a spit and cooked on a barbecue.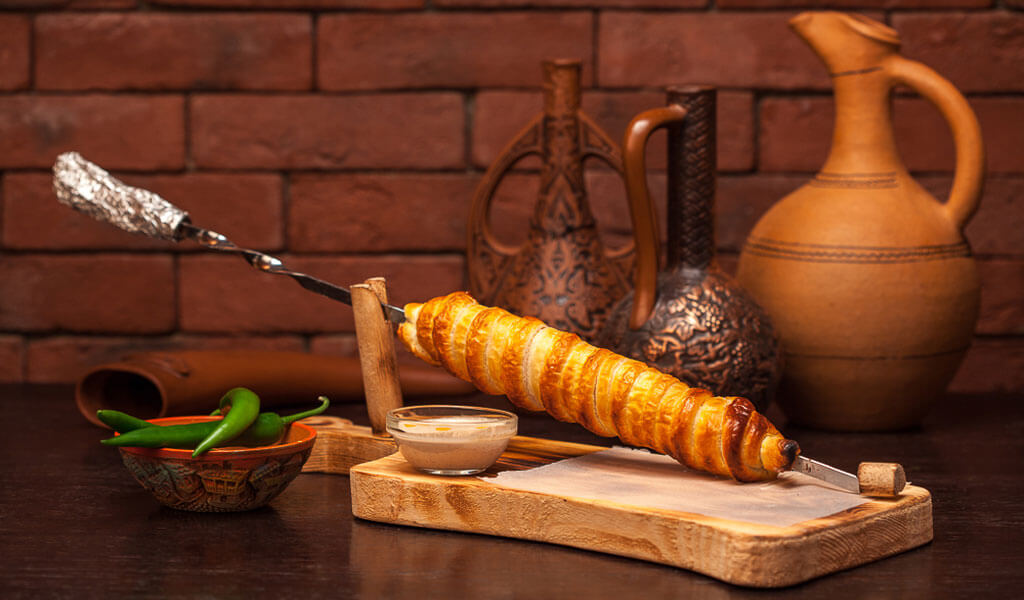 3. nazuki
Nazuki is a Georgian spicy bread that you can't taste everywhere. It is also baked in a ton, but is interesting because it is flavored with cloves, cinnamon and contains raisins. This pastry is characteristic of the city of Surami. There are many small roadside bakeries where you can buy nazuki hot straight from the oven.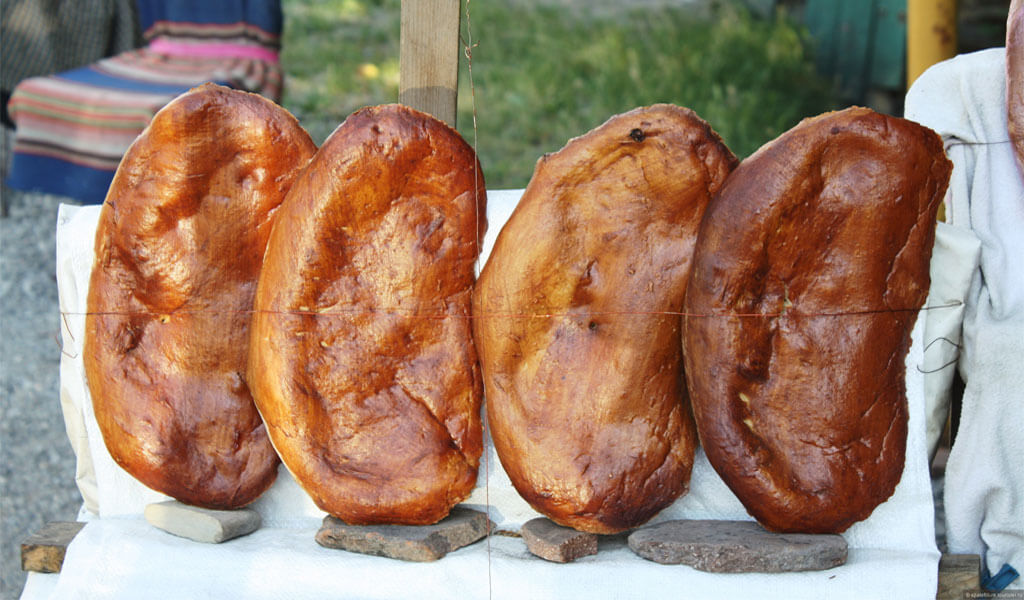 4. Chvishtari
Chvishtari is Georgian cornbread. They come from Svaneti. Inside the chvishtari is cheese and served with sauce.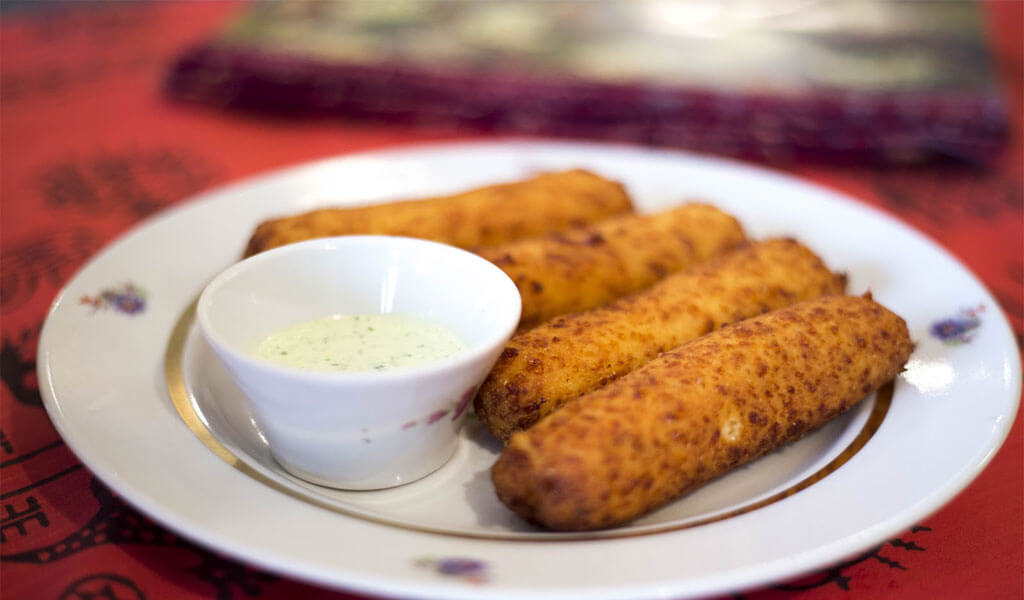 5. Suluguni
A Georgian cheese similar in texture to mozzarella. It's salty, stringy, and separates into "strands." It is eaten simply or added to various dishes (such as khachapuri).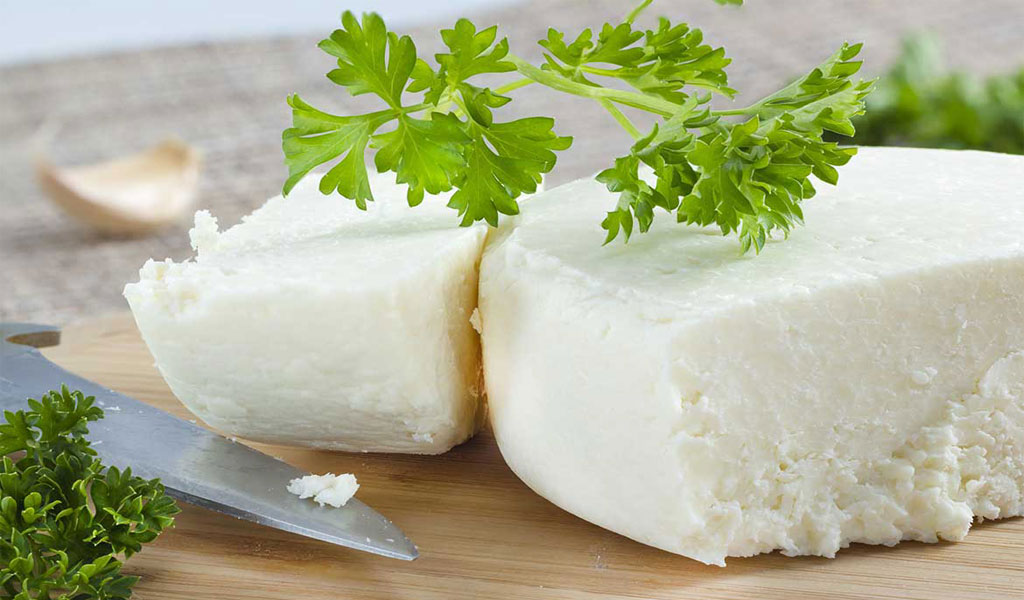 6. Nadugi
This is an original Georgian snack consisting of fresh cottage cheese with a delicate creamy flavor, wrapped in thin suluguni cheese.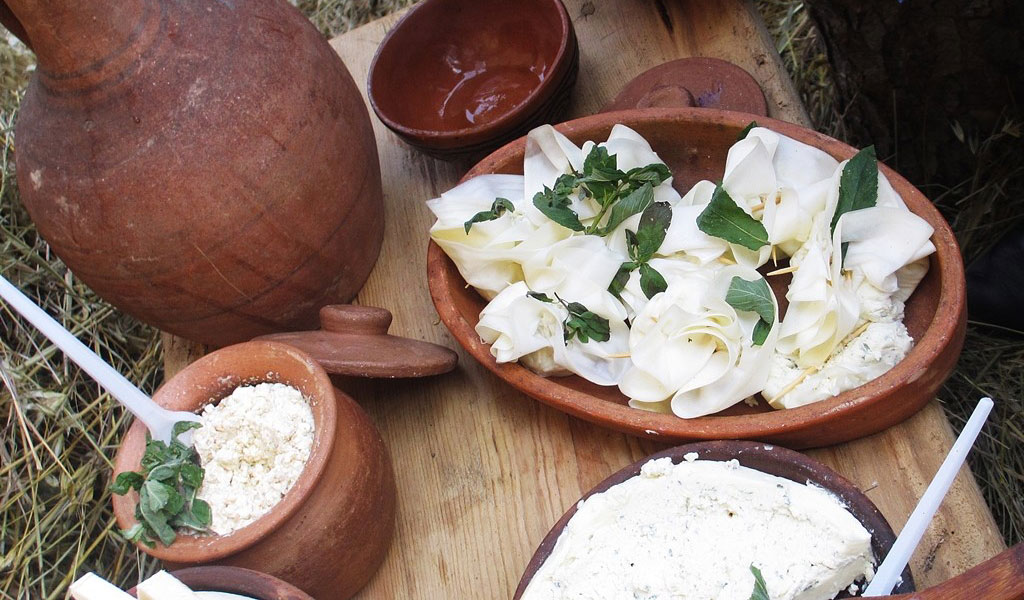 7. Jonjoli
A traditional Georgian snack, unsightly in appearance but quite interesting in taste. It is pickled flowers. A bit like sauerkraut and pickled olives.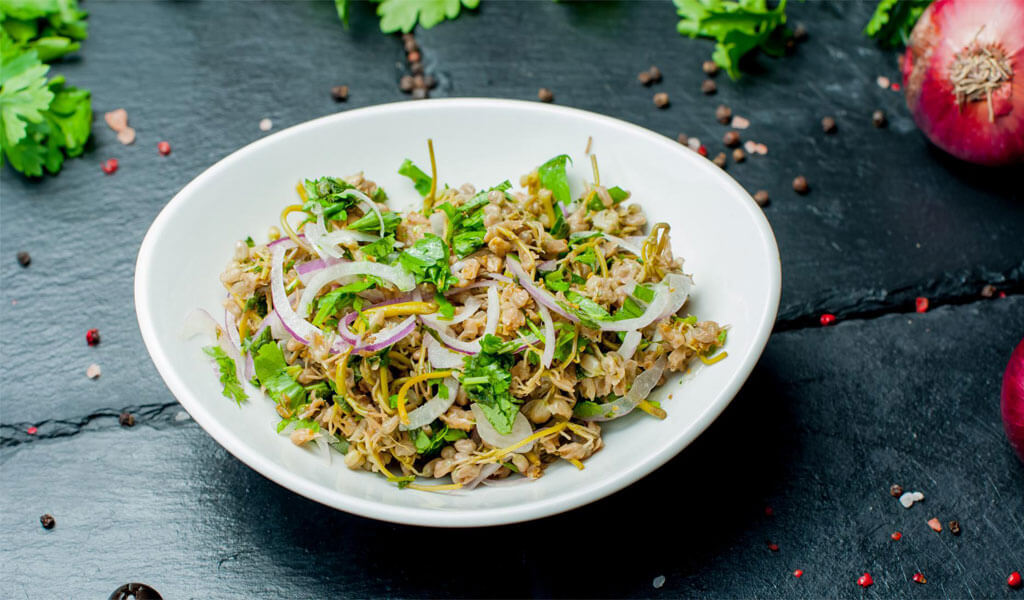 8. Salad
The word "salad" on Georgian café menus often refers to a salad of cucumbers and tomatoes. Additional ingredients and dressing may vary depending on the establishment. The photo shows a cucumber and tomato salad with onions and walnuts. It is also very tasty with Kakhetian oil.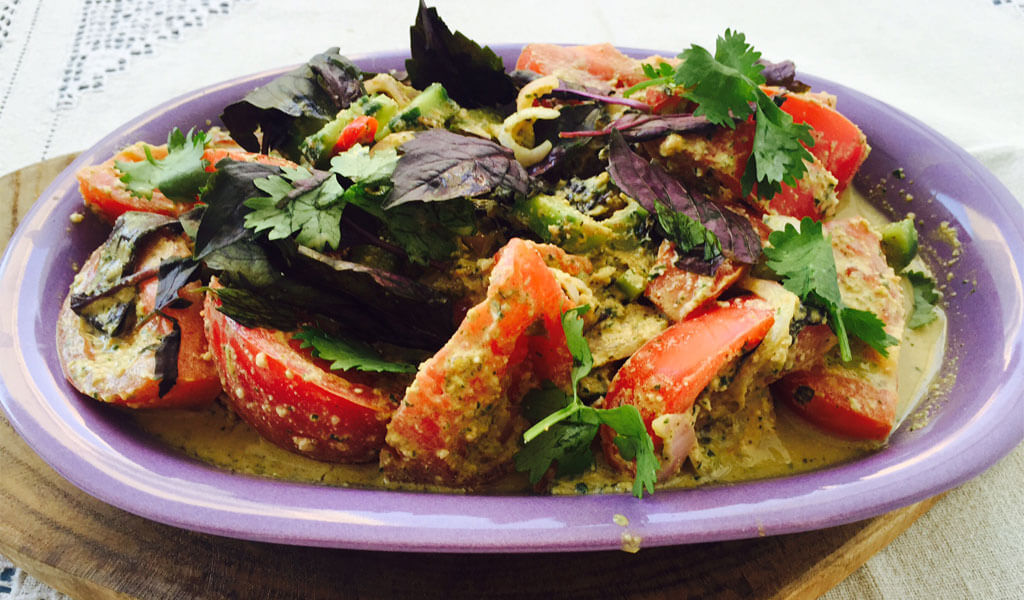 9. Georgian chicken salad
Another salad that often appears on the menus of most establishments is listed as qatmis salati. It is a simple chicken salad with onions, mayonnaise and spices.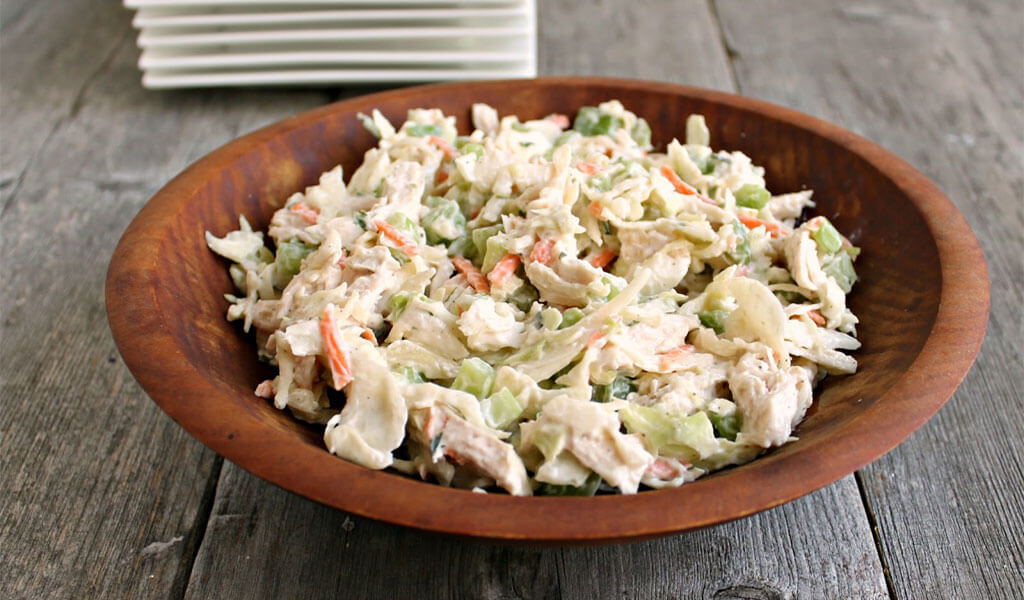 10. Olivier or Russian potato salad
Olivier here is considered a traditional dish of Russian cuisine. This salad is quite popular, it is served almost everywhere. But it's not quite our usual Olivier. Here it is cooked without sausage. And it is often confused with vinaigrette. Ask the waiter what exactly the place calls it an olivier.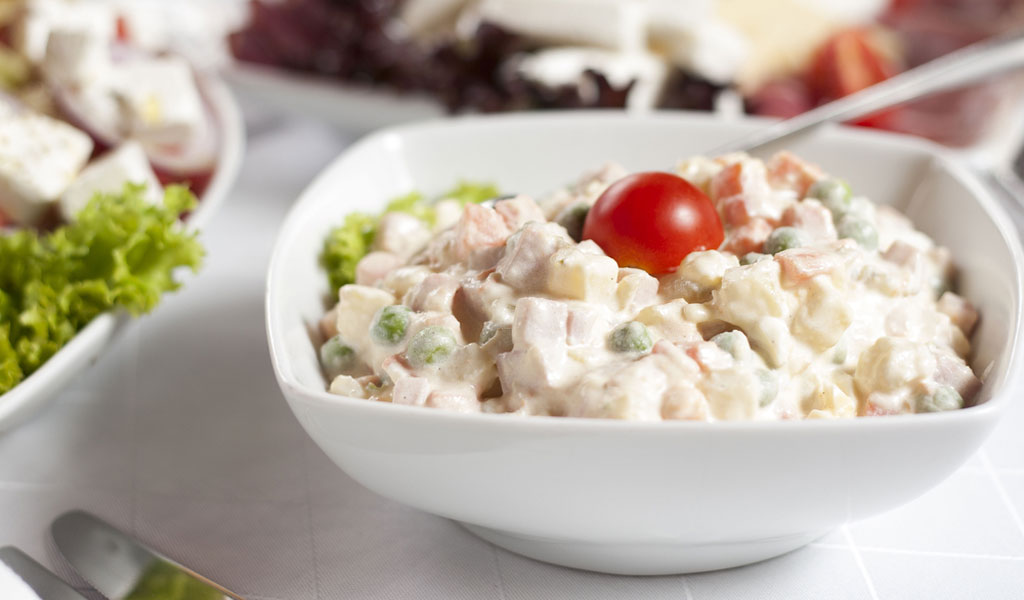 Badrijani.
One of tourists' favorite appetizers is eggplant rolls. Badrijani filling can be very diverse, but always contains cheese and walnuts.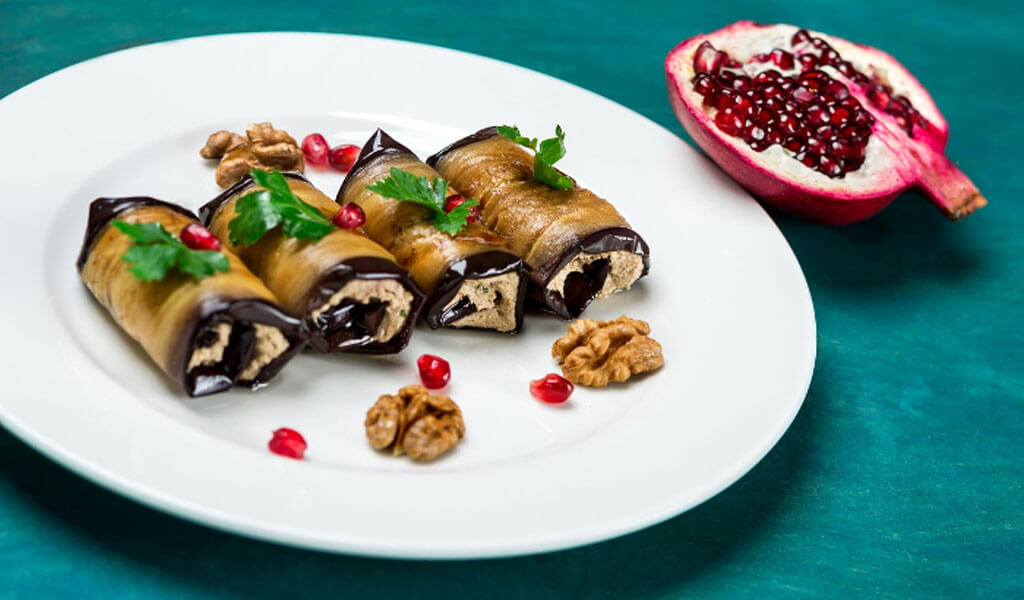 12. Pkhali
Pkhali is an original snack in the form of tortillas, the main ingredient can be almost any vegetable or herb, the most popular are beets and spinach. Served as a side dish to meat dishes, as a separate dish, as a snack.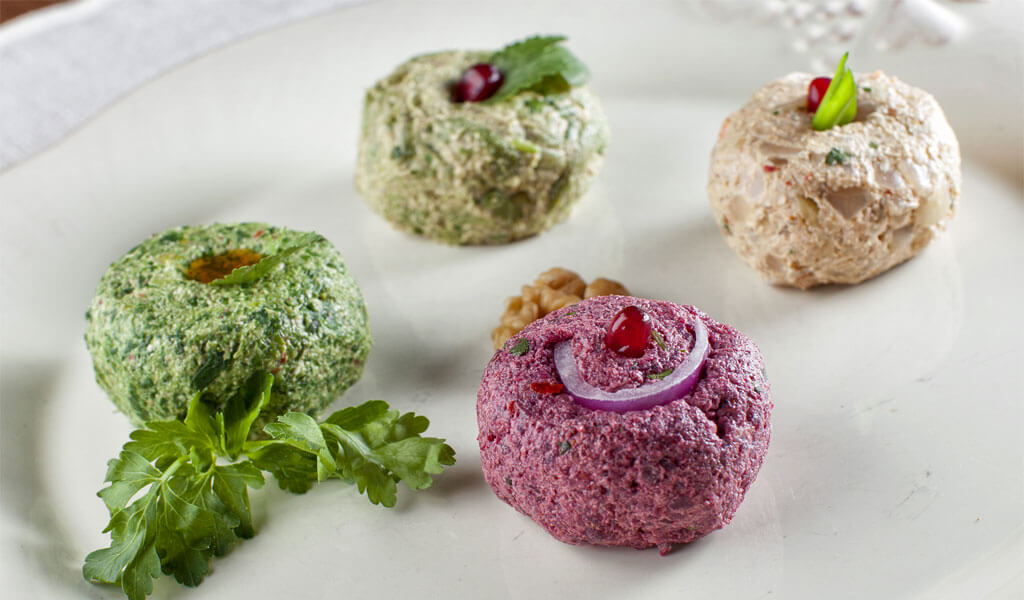 13. Dolma .
It is a snack in the form of rice-meat mass, wrapped in cabbage or grapevine leaves. In Georgia it is traditionally served with garlic matsoni sauce. Strictly speaking, this dish is Armenian cuisine, but in Georgia dolma love and know how to cook.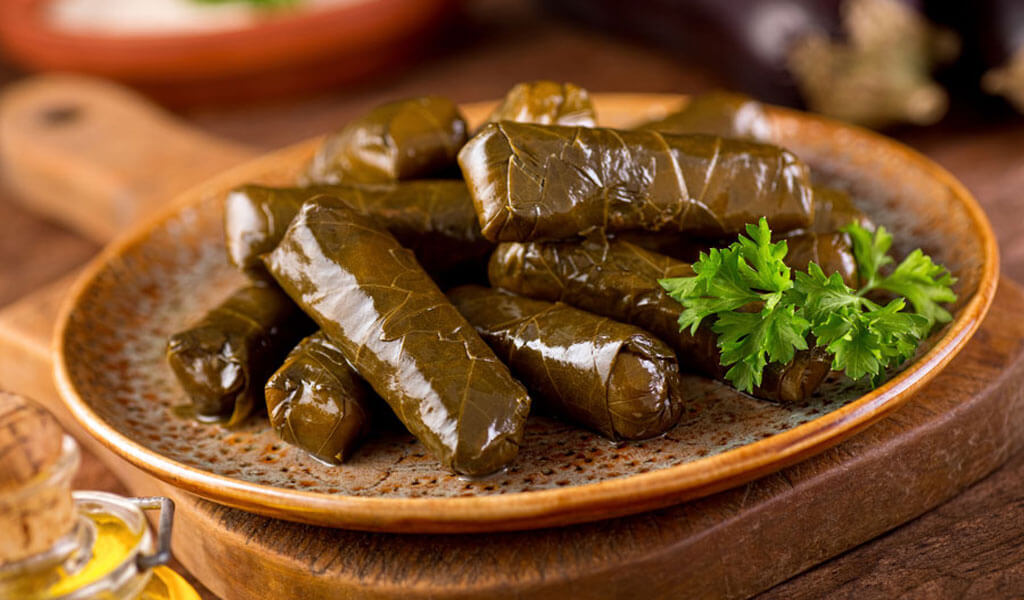 14. Khinkali
This is a boiled meat in a dough, reminiscent of dumplings. You must eat khinkali only with your hands, holding their tails. In every region they are prepared differently and with different fillings. In Tbilisi we recommend trying the city recipe with meat and greens. If you travel along the Georgian military road, stop in the village of Pasanauri. It is considered the birthplace of khinkali and they are excellent here.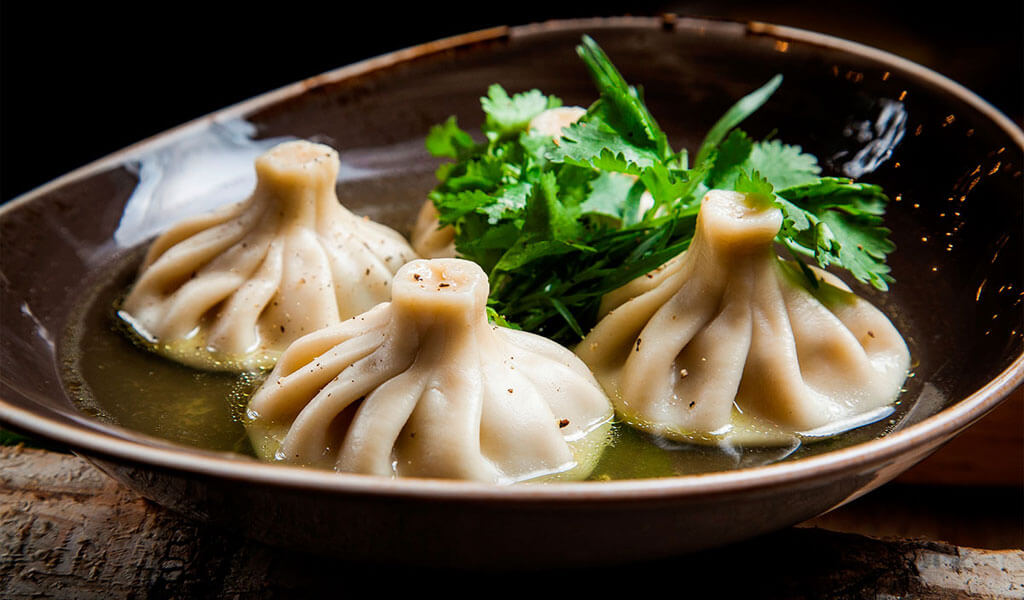 15. Chikhirtma
Unusual chicken soup with meat, greens, egg, flour and vinegar. It may seem a little sour because of the vinegar, but overall the broth tastes rich and harmonious. If you had too much wine last night, the chihirtme is a savior.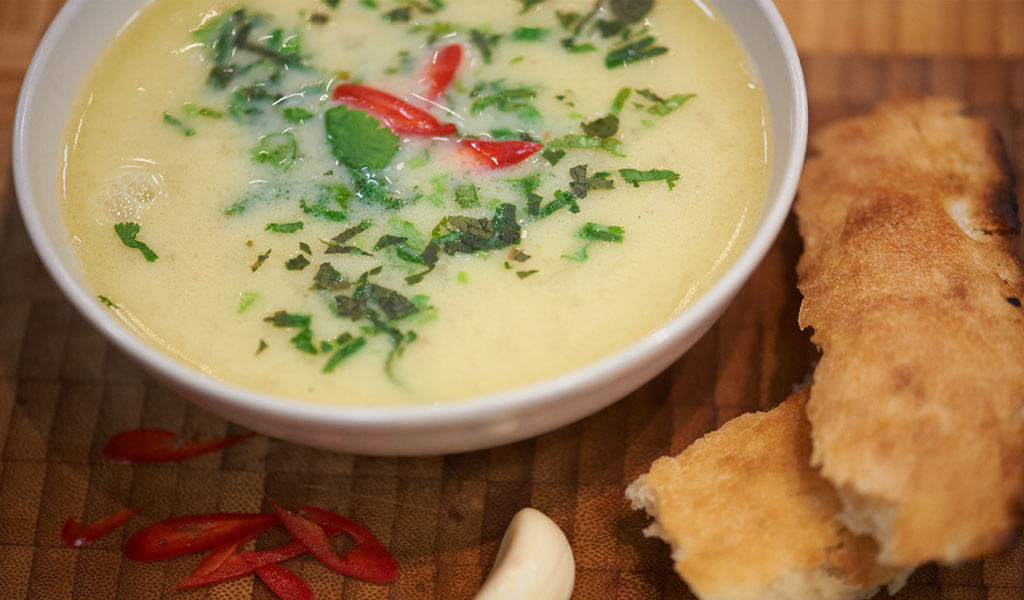 16. Mtsvadi
Georgian shish kebab, served with tkemali plum sauce or tomato satsebeli. As a rule, the meat is cooked without marinade at all, but generously flavored with onions and pomegranate seeds.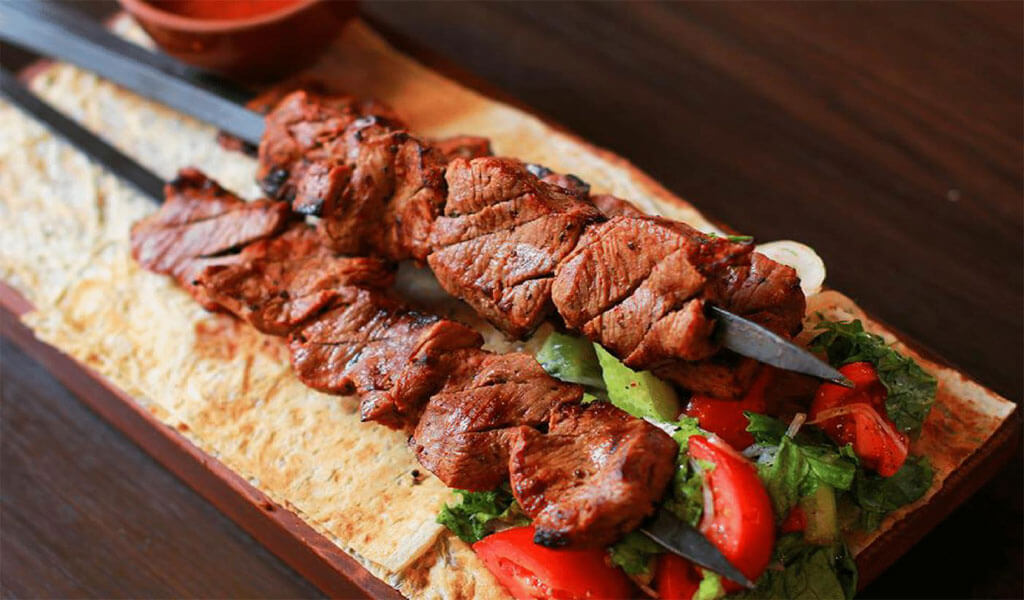 17. Fried potatoes
A classic side dish that can be ordered everywhere is fried potatoes served with tkemali sauce.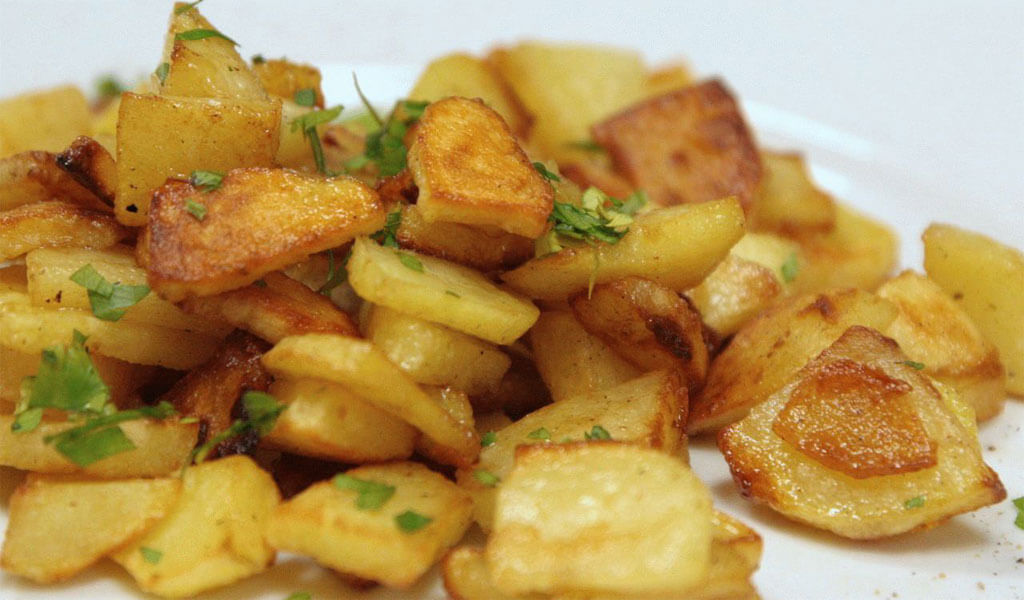 18. Lobio
A dish of beans with onions and herbs. Depending on the establishment, it may vary slightly in both composition and consistency. Served most often in a small clay pot. Try drowning a hot pepper pod in the pot and bursting with lobio along with mchadi (corn tortilla).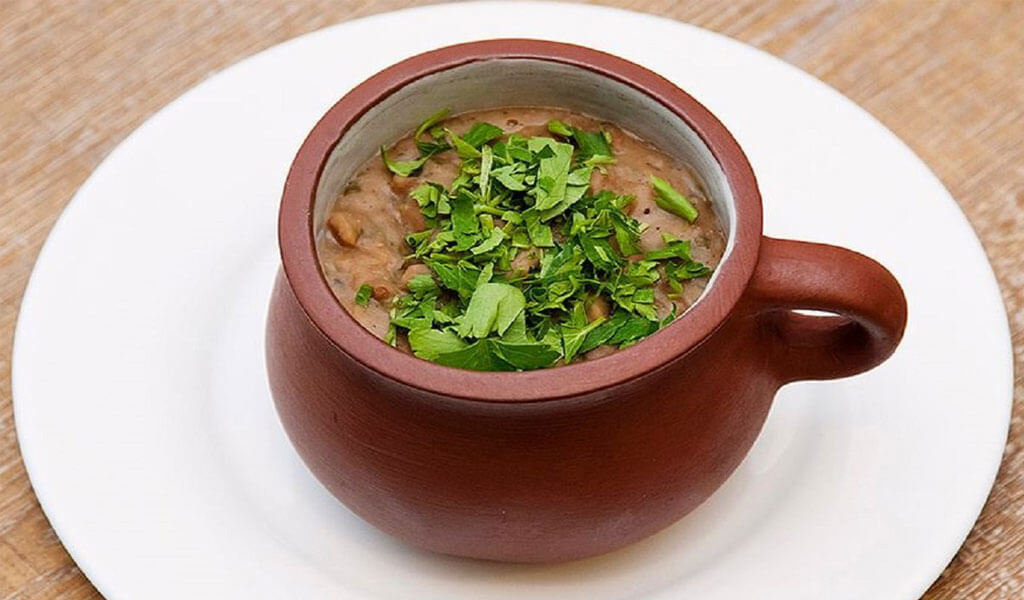 19. Chashushuli
A traditional Georgian dish – veal stewed with onions and peppers.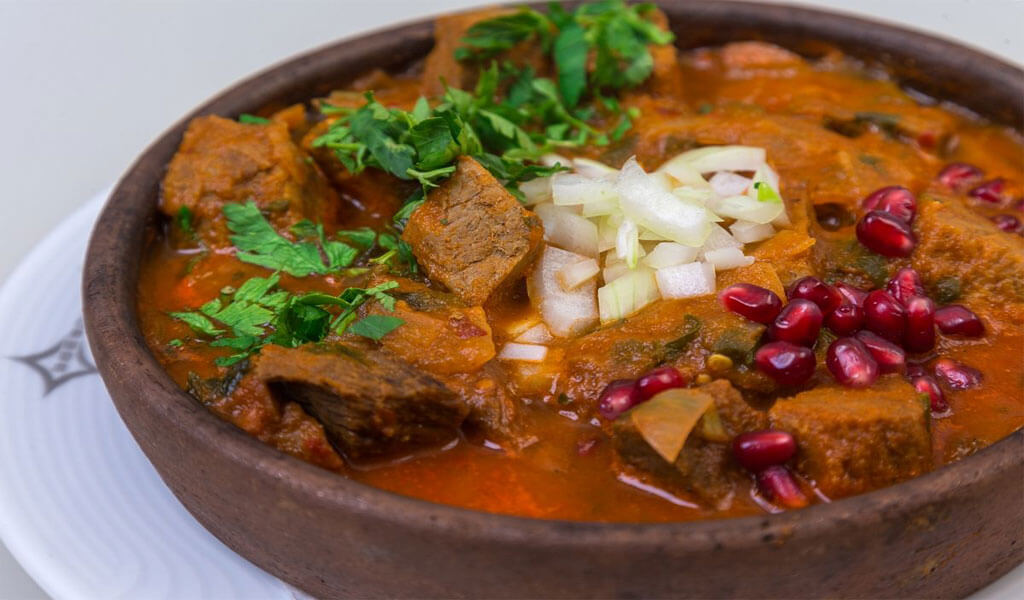 20. Chakapuli
Again meat stewed with herbs and spices. Lamb is used as meat, sour plums, coriander, tarragon, and white wine are used as additives.
21. Kharcho
Traditional Georgian first course with beef, can be served with or without rice. There are also vegetarian versions of kharcho with eggplant, zucchini, walnuts. Be careful – kharcho is always a very spicy dish.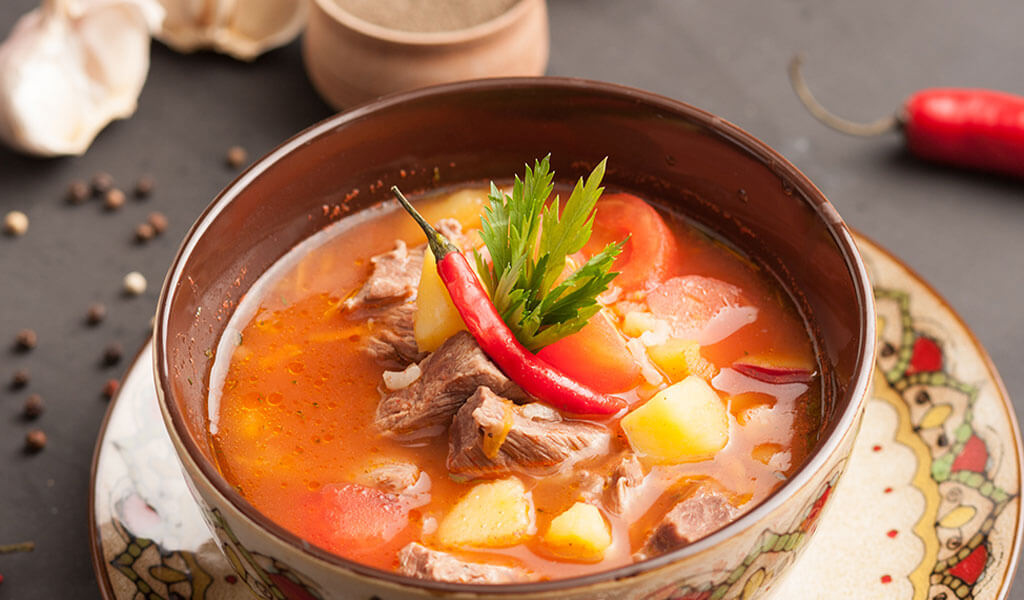 22. Trout in pomegranate sauce
Trout fried whole until crispy, served in sweet or savory pomegranate sauce.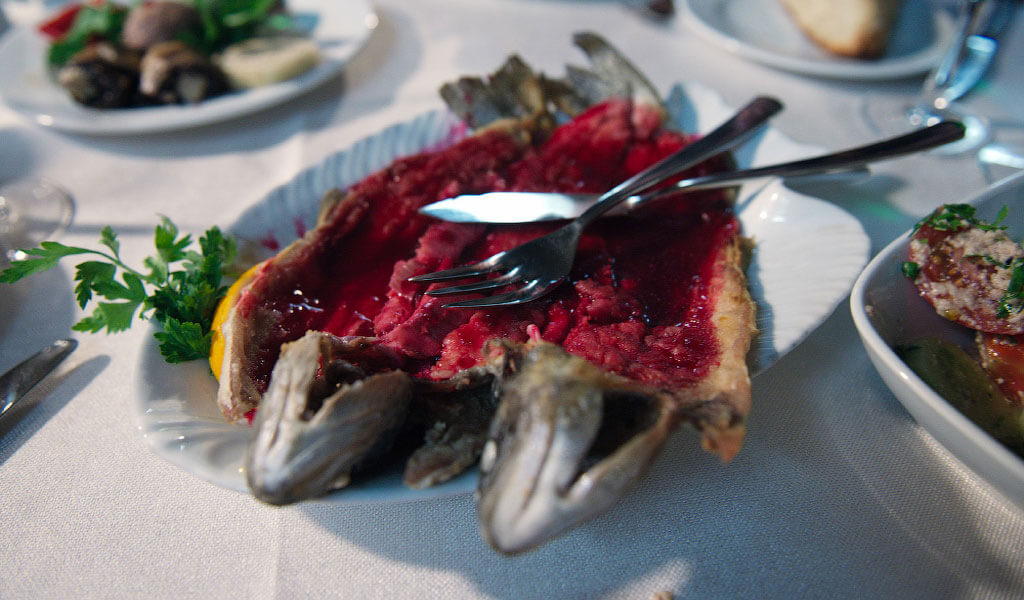 23. Matsoni
It is Georgian yogurt. It has a pleasant subtle taste, served at room temperature. It is also widely used in sauces and dressings.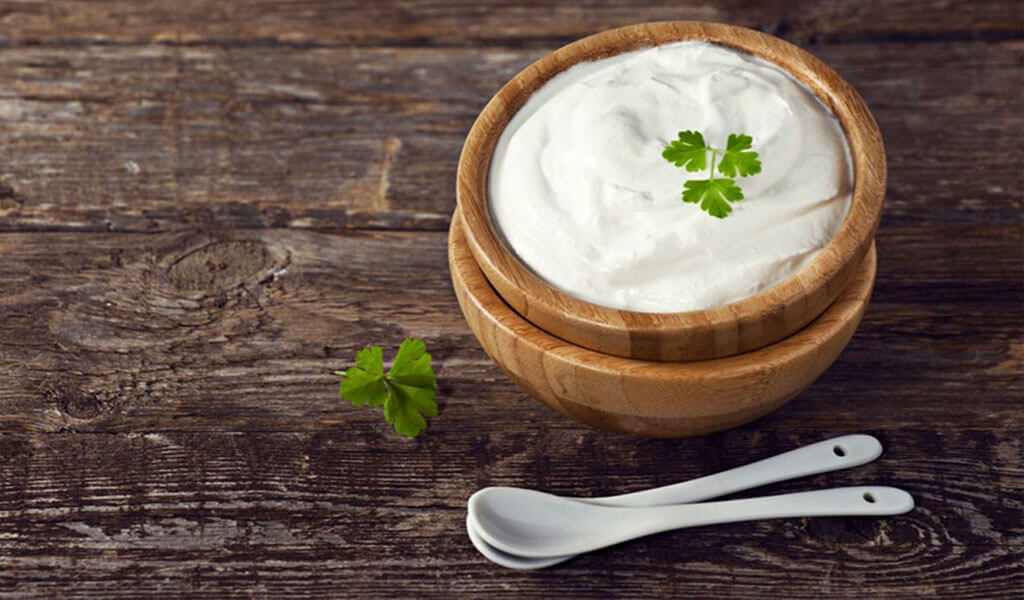 24. Churchella
This is a dessert in the form of a string of nuts in a thick grape caramelized syrup. It's sold on every corner, but don't buy churchella on the street – it's parched there, soaking up all the charms of road dust. Buy it in stores. A proper churkhela is not hard, but stretched like nougat.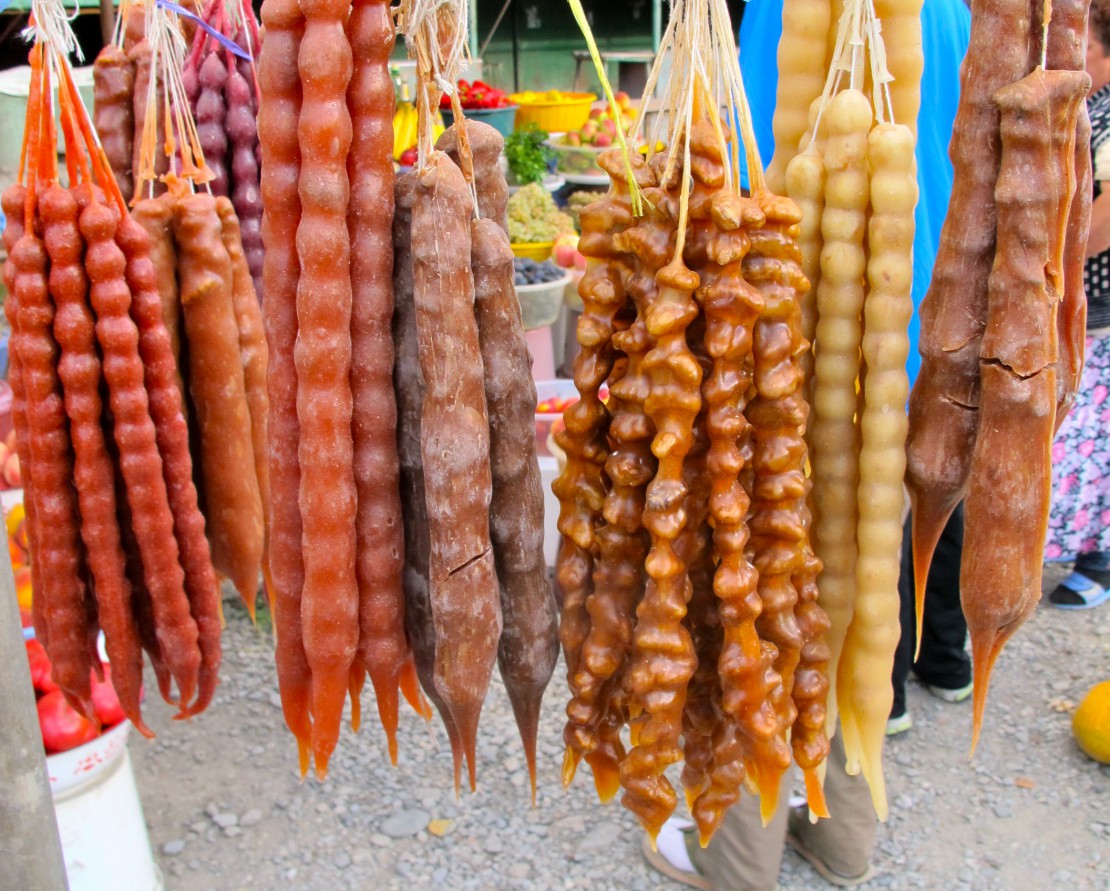 25. Chiri
Chiri is a dried persimmon. This delicacy can be found in the same shops that sell churichkhela. Sliced persimmons are strung and hung to dry for several weeks.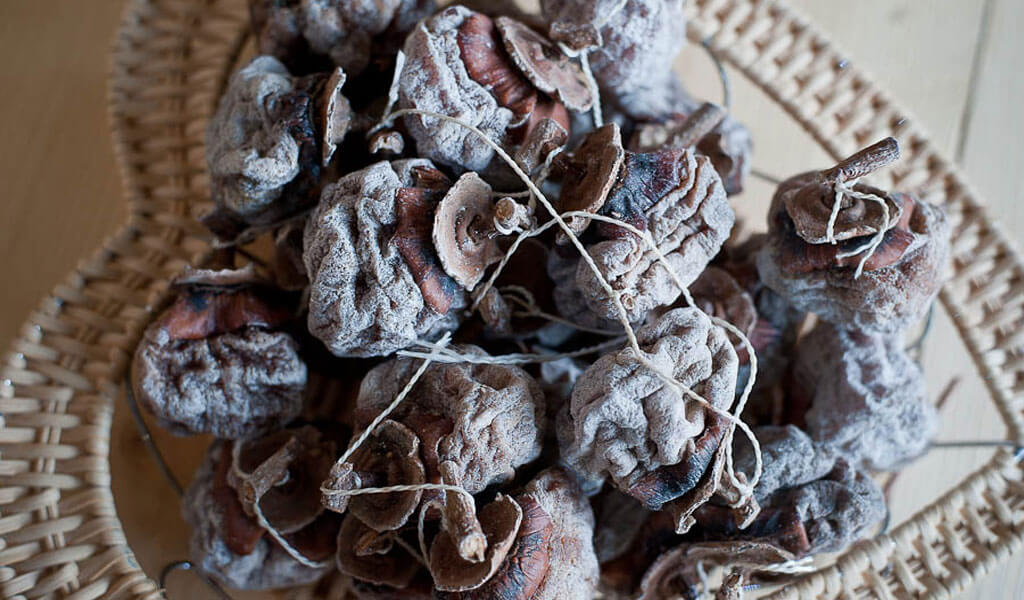 26. Borjomi
This is a popular mineral water not only in Georgia, but far beyond, which is extracted from the spring of the same name. You can buy it in any store and cafe, as well as drink it directly from the source if you find yourself in Borjomi.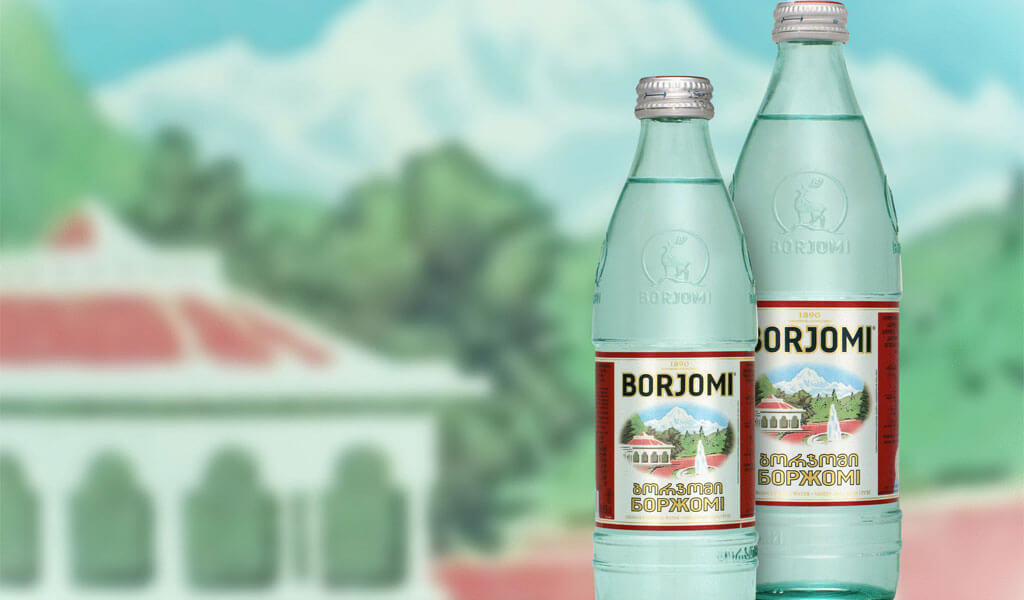 27. Lemonade
If Georgians don't drink Borjomi, wine or beer, then they drink lemonade. There are many variations of lemonade, it comes in different tastes and colors.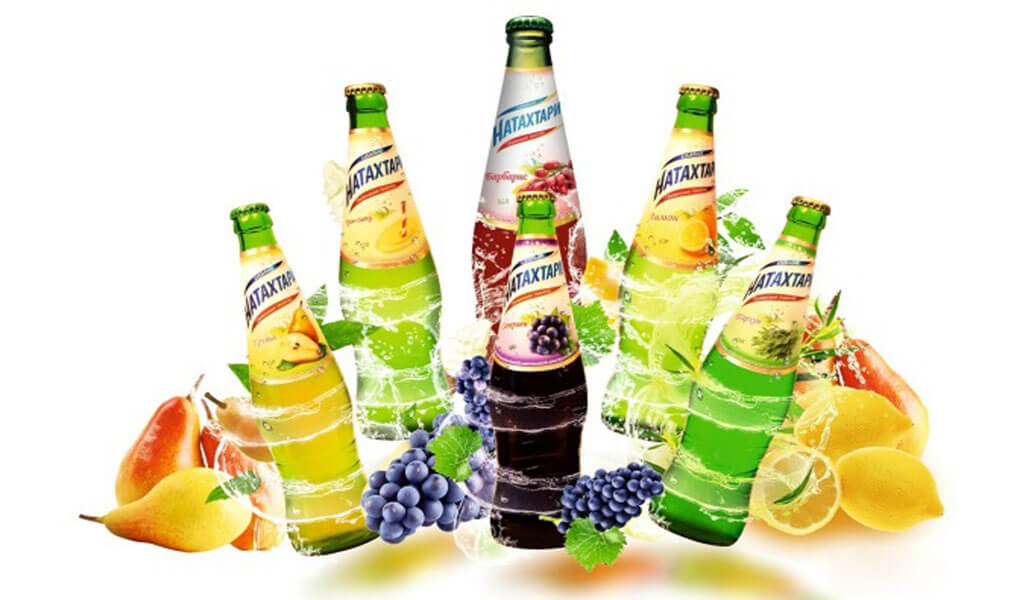 28. Lagidze waters.
This is carbonated water with syrups that brings out a warm nostalgia in tourists. There are many flavors: cherry, cream, lemon, pear, tarragon, grape, vanilla and even chocolate.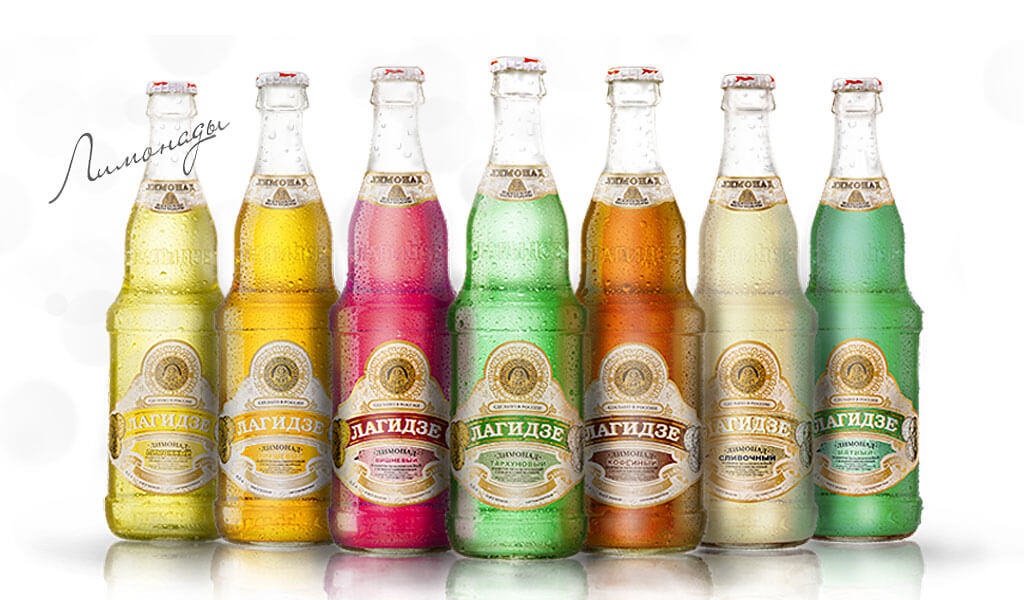 29. Traditional wine.
The wine made in the Kvevries (big clay jugs buried in the ground) according to the traditional recipe, as our ancestors did eight thousand years ago. You won't taste such wine in any other country in the world, so take a moment to taste Georgian wines and take them home.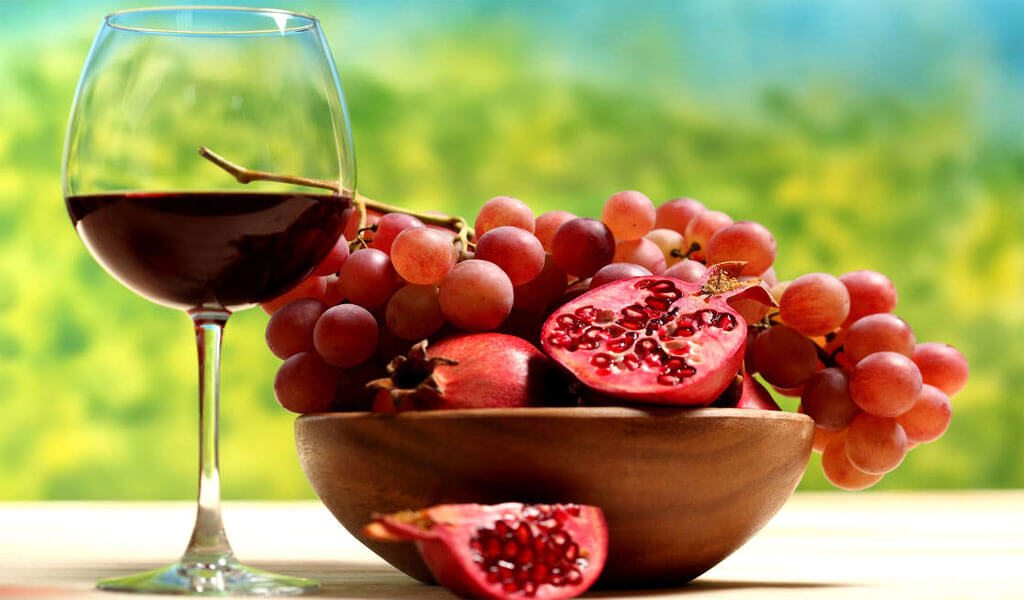 30. Chacha
A traditional grape vodka that is made from leftover vintages. Try chacha if you like strong spirits. The main thing is to calculate your strength and do not mix it with other alcohol.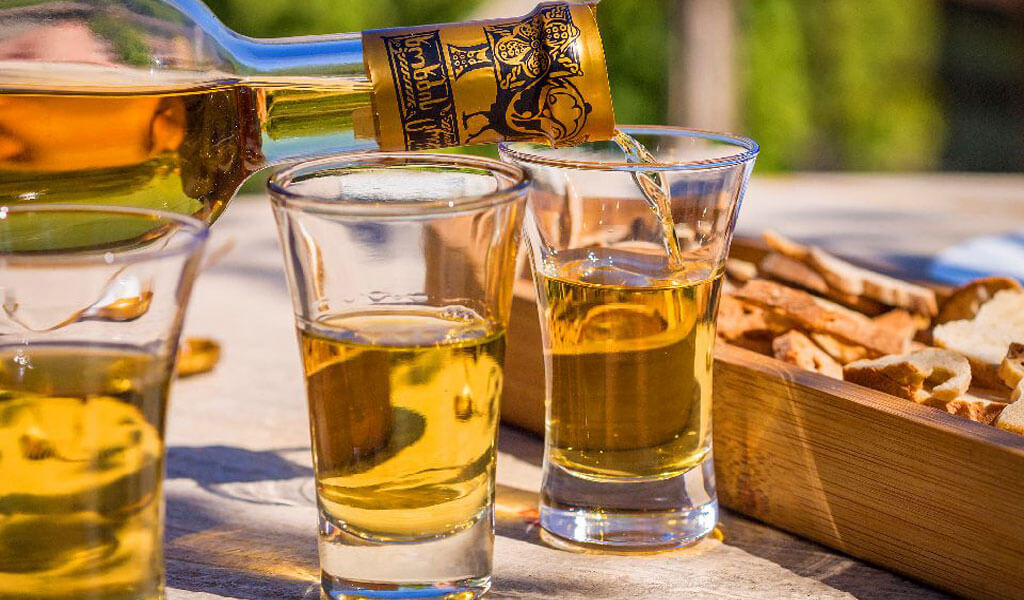 This list is not complete; there are many more delicious dishes in Georgian cuisine. When in Georgia, eat plenty of them – it is better to gain a few extra pounds than to regret missing an opportunity to explore one of the most amazing cuisines in the world.
Going to Georgia? Write to info@v-georgia.com – we will choose the best route for you. Come, and we will do our best to make your vacation unforgettable! You can get free consultation by phone +995 555 566 540 *WhatsApp *Viber