15 Best Free Things to Do in Orlando, Fla.
Orlando may be on the map with its world-famous theme park attractions that break the bank, but travelers on a tight budget shouldn't overlook this family-friendly destination, as it's also full of cultural gems like art galleries, historic parks and local markets that are completely free. From Lakeridge Winery's 15 Hills to Movies in the Park to the Imagination Center for Kids, here are the top 15 free things to do in Orlando.
Lake Eola (Nearby Hotels).
Lake Eola Park is a 43-acre recreation area with free events and activities for the whole family throughout the year. Stroll the walking trails, feed the swans and enjoy free concerts in the amphitheater. Explore the trendy neighborhood of nearby Thornton Park with its chic restaurants and boutiques and don't miss the Lake Eola Sunday Farmers Market with beer and wine garden and live music.
Disney's Waterfront (nearby hotels)
You can't beat the family fun at Disney's Promenade. This promenade is located between Epcot and Hollywood Studios. In the evenings there is free street entertainment with comedians, jazz ensembles and fire shows. The recreated '30s-style Atlantic coastal village is surrounded by entertainment venues, where you can stroll along Crescent Lake and see the Magic Kingdom fireworks display.
Winter Park Farmers Market
Winter Park Farmers Market, Winter Park
Winter Park Farmers Market (Nearby Hotels)
Winter Park Farmers Market is a popular farmers market conveniently located near Park Avenue. Local vendors and farmers around the old train station showcase their best produce every Saturday. Browse vendors and select homemade and homegrown foods such as fresh and organic fruits and vegetables. Take a stroll through the market or enjoy a picnic under a mossy live oak tree.
Cornell Museum of Fine Arts
Cornell Museum of Fine Arts
Cornell Museum of Fine Arts (hotels near you)
One of the gems found in the beautiful campus of Rollins College, the Cornell Museum of Fine Arts combines art and history with more than 5,600 objects. It is the only educational museum in the Greater Orlando area.
CityArts Factory (Nearby Hotels)
Located in downtown Orlando, CityArts Factory boasts an eclectic collection of art galleries showcasing an infusion of local and international works of art that alternate monthly. You can enjoy free admission Tuesday through Saturday from 11 a.m. to 6 p.m., where you'll have the opportunity to admire work at Kiera & Scarlett Kiene Community Gallery, Redefine Gallery and Magic Gallery.
Popcorn snaps in the park
Popcorn snaps in the park
Popcorn in the Park (hotels nearby)
Offering a unique way to enjoy nature, you can spend the night stargazing in Winter Park. On the second Thursday of every month, the popular "Popcorn at the Movies" event features classic movies suitable for the whole family. These events are free, and you can bring your own blankets, chairs and snacks to make you feel as comfortable as you do in your living room.
Central Florida Holocaust Memorial Resource and Education Center
Central Florida Holocaust Memorial Resource and Education Center
Central Florida Holocaust Memorial Resource and Education Center (hotels near you)
Learn about the history of the Holocaust at the Central Florida Holocaust Memorial Resource and Education Center, which offers free admission except on Saturdays, when it's closed. The poignant museum not only provides an overview of history through the testimonies of survivors, but also serves as a memorial to the victims. Catch one of their educational events, films and workshops.
Orlando Brewing (Nearby Hotels)
One of Orlando's gems, Orlando Brewing offers free behind-the-scenes tours Monday through Saturday at 6 p.m. This certified organic brewery, offered on a first-come, first-served basis, offers you a personalized and informative tour of the warehouse and brewery, where you can learn about the brewing process and sample some of their delicious brews on tap.
Fort Christmas Historical Park
Fort Christmas Historical Park
Fort Christmas Historical Park (hotels near you)
Fort Christmas Historical Park, a totally free historical park located 20 miles east of Orlando, is the perfect excursion for history buffs. Built during the Second Seminole War, it boasts an Old Florida atmosphere with a full-size replica of Fort Christmas and seven historic cracker-style homes. Watch pioneer demonstrations, listen to video presentations or enjoy a picnic under the pavilion.
Charles Hosmer Morse Museum of American Art
Charles Hosmer Morse Museum of American Art
Charles Hosmer Morse Museum of American Art (hotels near you)
See one of the world's most impressive collections by famed artist Louis Comfort Tiffany at the Charles Hosmer Morse Museum of American Art, which offers free admission on Fridays from 4 p.m. and 8 p.m. From November through April. Admire designer jewelry, earthenware, art glass and glass lamps, then view 19th- and 20th-century paintings.
Disney Springs (Nearby Hotels)
Disney Springs is a lakeside entertainment complex with many stores, restaurants and outdoor activities where you can spend hours strolling through the neighborhood. Those traveling with children won't want to miss the LEGO Imagination Center, which offers a free playground where little ones can explore their creativity by building with colorful bricks and admiring dinosaurs and sea serpents made of LEGO bricks.
Kraft Azalea Garden
Kraft Azalea Garden
Kraft Azalea Garden (Nearby hotels)
Called the "secret garden" of Central Florida, Kraft Azalea Garden is the perfect place to picnic and enjoy the tranquil scenery of this lakeside oasis. The garden, with five acres of lush foliage, is located on the shores of Lake Maitland and is open year-round from 8 a.m. to sunset. Bring binoculars for bird watching or admire the colorful azaleas blooming in spring.
Entrance to East End Market
East End Market (Nearby Hotels)
East End Market is part of a growing food movement in Orlando, inspired by local farmers to provide appreciation and education for artisan food. Visit the local market and attend one of the free courtyard music events held every first and third Saturday. Enjoy tunes with treats from the market, bring a book, or just enjoy a relaxing afternoon.
University of Central Florida Arboretum
University of Central Florida Arboretum
University of Central Florida Arboretum (Hotels Nearby)
Spend a day outdoors at the University of Central Florida Arboretum, which contains more than 600 plant species and at least eight unique ecosystems, including a wetland habitat. Explore the 80-acre area by hiking its trails in the afternoon to admire spectacular native plant species, play golf or ride your bike along the scenic 9-acre lake.
Lakeridge Winery & Vineyards, Clermont
Lakeridge Winery (nearby hotels)
Located on a 127-acre estate just 25 miles west of Orlando, you can enjoy the stunning scenery of the countryside while sipping a complimentary taste of wine. Offered seven days a week, Lakeridge Winery & Vineyards offers free wine tours and wine tastings for budget-conscious wine lovers. Be on the lookout for current winery events, as Lakeridge also hosts free events and festivals throughout the year.
Disneyland in America: a trip with kids – how, when and how much
The most useful tips and links for travelers with kids
The first Disneyland, of course, was American, it appeared in California, in Anaheim. But the most famous and most visited amusement park is the one located in Florida, in Orlando – Disneyworld. When to go, what to see and how to save money – all the detailed information and useful links – in our review.
Disneyworld in Orlando
The complex in Orlando is not just a land, it's a whole world: a few parks, water parks, dozens of hotels, restaurants and stores – in general, Disneyworld. That's what we are going to talk about, but I will call it Disneyland, it's more familiar to a Russian ear.
Magic Kingdom Park
Cartoon characters and pirates live here, there are colorful shows around Cinderella's castle and fireworks are launched.
Animal Kingdom Theme Park
The Kingdom is huge – Asia, Africa, Dinosaur Land, Oasis, The Island, Minnie and Mickey's Camp. There are routes through the Asian jungle, and you can take a roller coaster ride from the very top of Mount Everest. Some of the "exhibits" can be fed.
The main attraction – jeep safari: a bridge is broken under your car, the eyes gleam on all sides of crocodiles, lions and other savannah inhabitants, and over the head whistling bullets pursuers. Sit in the back for a better photo opportunity.
Epcot
Epcot is an acronym that stands for Experimental Prototype Future Society.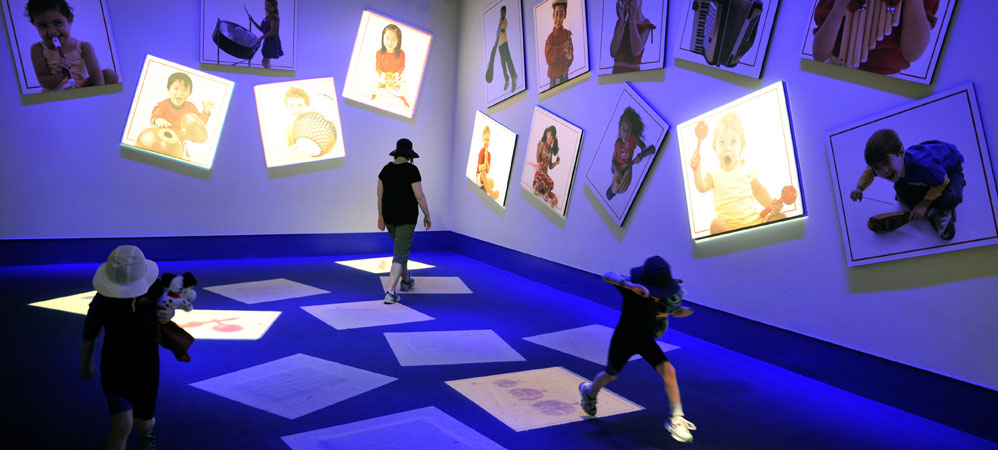 One part of the park is called the Country Parade or World Showcase and is very similar to our VDNKh (also known as the All-Russia Exhibition Center). There are 11 pavilions, each demonstrating the culture of a particular country – Mexico, Norway, China, Germany, Italy, USA, Japan, Morocco, France, England and Canada. Each of the pavilions has a children's corner (Kidcot Fun Stops), where children make handicrafts.
The second part of the park is Future World. It's all about innovation, technology, energy sources, how to treat the environment, the underwater world and space – 3D movies, laboratories, digital technology, multi-sensory attractions, simulating rafting on a river or a flight to Mars.
Disney's Hollywood Studios
This is an opportunity to see the world of movies from behind the scenes, participate in shows or pose for pictures. If flying, it's on Star Wars ships, if roller coaster, it's to the accompaniment of Aerosmith. The most thrilling attraction is The twilight zone tower of terror. Just don't be surprised when your elevator plummets down about the 13th floor.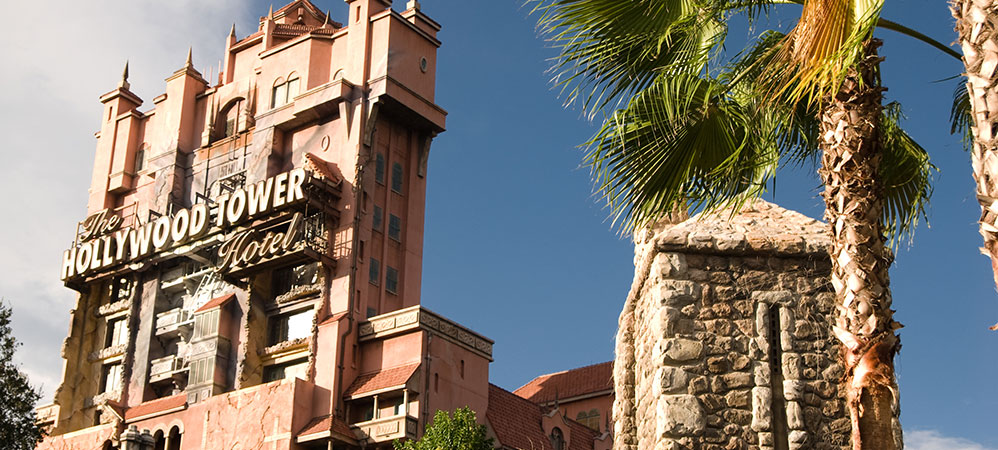 Alas, children under 5 years old have almost nothing to do at Disneyland. A child is likely to get tired of what is going on, and many attractions simply will not let him due to growth restrictions. For older children, the Magic Kingdom Park and Animal Kingdom Theme Park are more suitable, as well as the water parks Typhoon Lagoon and Blizzard Beach. Older kids, along with their parents, will have fun at two other parks, Epcot and Disney's Hollywood Studios.
Disney World Waterparks
There are two water parks at Disney World:
Disney's Blizzard Beach looks like a snow-covered ski resort. It's home to one of the highest and fastest slides in the world – want to experience what free-fall means? But there's also plenty of fun for the whole family, including the littlest ones.
Disney's Typhoon Lagoon is tropical in style. You can snorkel with real sharks.
At both parks, you can buy a 1-day ticket at the door: it costs $47 for kids under 9, $56 for everyone else.
Hours of operation.
9 a.m. to 8 p.m. All are open. The Magic Kingdom, the most kid-friendly and most classic section of Disneyland, is open until 10 p.m. and sometimes until midnight.
There are also marked Extra Magic Hours – an hour before opening and 3 hours after closing – when the parks are closed to the public, but available to residents of Disney hotels.
All for the people – interesting stuff
It's nice how thoughtful the park is: you can rent a stroller, there are baby rooms and special rooms for pets. There's a special service that delivers your purchases to the park's exit (or to one of the Disney hotels), where you can pick them up in the evening.
You can download a free mobile app http://disneyparksmobile.com/ – there's an interactive map, indicated approximate waiting time for each attraction, and with the help of a GPS-navigator found "real" live Snow White, Pluto or Minnie Mouse, which are happy to take a photo with your child.
The Rider Swap option is great, allowing two adults to ride the same ride alternately (if the child doesn't want to or doesn't fit the height). You only have to stand in line once – the second rider swaps with the first.
But one of the most useful inventions is FASTPASS – "fast pass". At the most popular attractions there are machines that issue tickets for the passage without queuing at a certain time (an hour interval is specified – for example, from 13 to 14). Until you use one FASTPASS, you won't get a new one – the time when you can go for the next one will be indicated on the ticket.
Transportation
Transfers within the same park are included in the ticket price. All transportation is free for Disney Resorts guests, including buses, boats, and the monorail to and between the parks, as well as shuttle service from Orlando Airport. Parking at the entrance to the parks is also free. Otherwise, you can park at any of the parks during the day for $14.
Lodging at Disneyland hotels and surrounding areas
Disney hotels are more expensive than hotels in Orlando, but offer a number of benefits: in addition to visiting the parks during "magic hours," you can order meals right away or indulge the kids in a "Disney-style" room. Room rates start at $100. In Orlando, simple hotels offer prices starting at $50 for a room with two double beds. But Disneyland is about 30 km away, and you need a car.
Flight
It is logical to fly directly to Orlando. However, you can also arrive in Miami – it's 380 km from Orlando. The second option is slightly cheaper (per ticket), and travel time due to more convenient flights is less. In addition, you can see Miami at the same time.
When to go to Disneyland?
A lot of people at Christmas and in summer, even in the second half of February (school vacations). The freest fall (October-November) – though at this time, and the solitude should not count. If you want relative peace, choose the park, where there are no fireworks in the evening.
What those who have been there say:
"It's unrealistically hot in Florida in the summer, and I've heard horror stories about endless lines. It's hot, mosquitoes, and very crowded. We were in early October – we were lucky with the weather, it was very, very warm. You have to watch the forecast. There are a lot of people, but not as many as in summer. They say the best time is March-April – the weather is usually quite good". (Anna)
"We were in January. Since this is Florida, winter is the best time there: t-shirt, jeans. I think that fall and winter is a very good time for the weather. But the people, of course, a lot, the queue at the rides are that the second time, even if you really want to, will not stand. (Marina).
Prices of tickets and everything else
The cost of visiting Disneyland depends on the number of days: the more days you pay, the less each of them costs. Ticket for 1 day: up to 9 years old – $83, the rest – $89, for 3 days is already cheaper – at the rate of $75/$80 per day. If a week, each of the days will cost $38/41.
There are annual passes and discounts at the park for Florida residents. Masha, who has lived in the States for several years, advises, "Before you buy tickets, check out a couple of neighborhood cafes. We found a lot of discount coupons: 30% off, two days' visit for the price of one, etc."
All in all, it is estimated that at Disneyland you spend $200 a day per person. And remember: Florida prices don't include state tax. So add about 6.5% and don't be surprised by the "service charge" line at restaurants – here it is
No dissatisfaction.
Marina spent 2 days at Disney World, but she couldn't get enough: "We loved it – me, my brother, the adults. Everything around is bright and colorful. Disney characters are constantly hanging around, rides based on favorite cartoons. Music, noise, noise and a feeling of mass psychosis (in a good way). Delight!"
Anya went with her husband and two-and-a-half-year-old daughter: "We went to Animal Kingdom and Epcot. I did not want to go to Magic Kingdom, because after studying the rides I realized that they were almost the same as those in Disneyland Paris, where we had already been. Hollywood Studios is more for teenagers and young adults who love adrenaline and are familiar with Hollywood blockbusters. Animal Kingdom is a zoo with rides and animals. Ideal for young children, you can do everything in 1 day, we really liked it. Epcot is super mega cool. You need two days minimum. There were booths all over the park with cuisines from different countries and regions: you could try Burgundy snails, Thai stuff, Caribbean food, and even alcoholic beverages from different countries. Disneyland Paris seemed like an ancient amusement park after Orlando.
Anna and her husband went to Orlando with their daughter: "So many interesting things, so much imagination! Not only my daughter, we all were terribly pleased. Endless performances, stunning parades, musicals for two minutes – just suddenly you go – and a performance of some kind. There's also a castle (the most famous, it's in all the pictures) – there's a room where the girls make princesses – hairstyles, outfits and stuff. It costs quite a lot, but very memorable.
Practical Tips
And a few more tips for future Disneyland visitors ( lots of recommendations can be found here (in English).