Romanian cuisine – 16 delicious home recipes for cooking
Mamaliga, cheesebushka, transylvanian goulash, mititei, sarmale – the names of dishes of the national cuisine of Romania are mysterious and attractive. Any fan of cooking is able to prepare them in his or her own kitchen. Read more…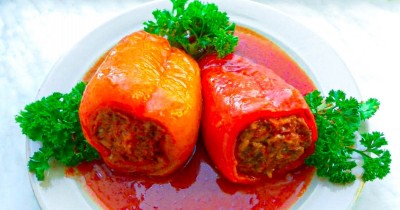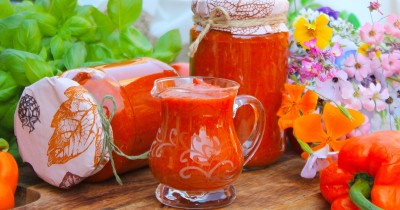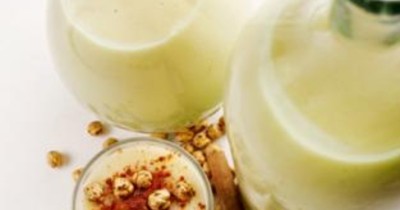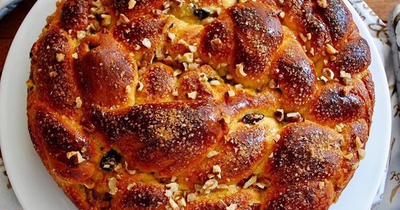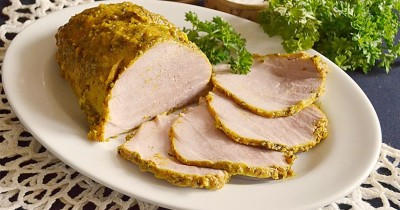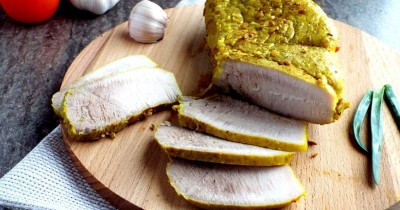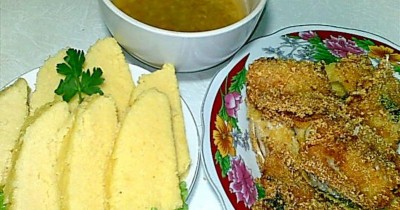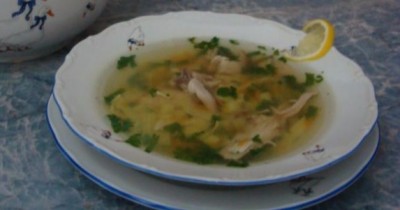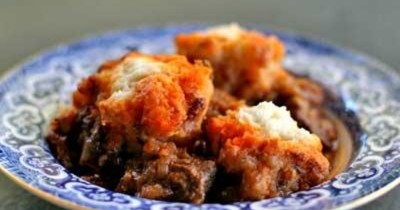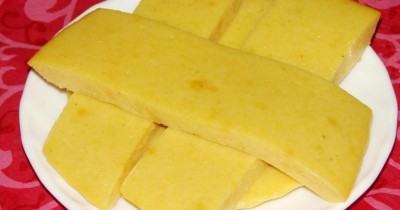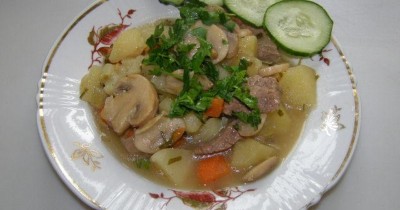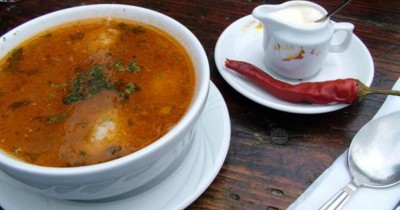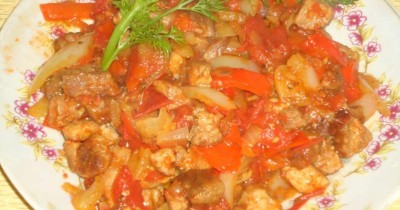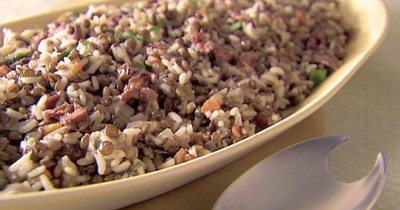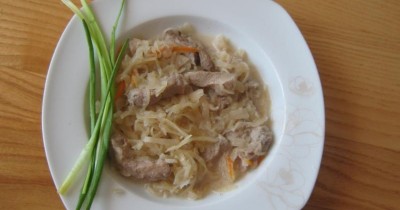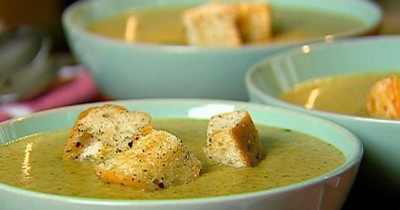 Romanian cuisine
Nourishing dishes with a rich flavor and aroma are a great option for holiday meals and casual family dinner. Romanian recipes combine the cooking traditions of the Turks, Hungarians and Slavs. They add to them the usual products of the local population, which makes the dishes unique, colorful and appetizing. Romanians are characterized by the use of a large number of vegetables in the culinary art: peppers, tomatoes, onions, carrots, potatoes, beans and peas are found on almost every plate.
The five most commonly used ingredients in recipes:
| Product | Calories kcal per 100g | Protein g per 100g | Fats g per 100g | Carbohydrates g per 100g |
| --- | --- | --- | --- | --- |
| Onions | 41 | 1.4 | | 10.4 |
| Carrots | 33 | 1.3 | 0.1 | 6.9 |
| Flour | 325 | 12 | 1 | 67 |
| Broth | 15 | 2 | 0.5 | 0.3 |
| Parsley | 45 | 3.7 | 0.4 | 7.6 |
The people of Romania worship corn grits, combining it with vegetables, meat, fish, cheese. Many dishes are cooked on an open fire, in thick-walled cauldrons and vats. The sunny country is rich in fruit, so it is not surprising that there is an abundance of fruit desserts, hostesses cook all kinds of jams from whole and chopped fruits, make drinks and liqueurs. No meal is complete without homemade wine, and their blend is the envy of many French wines.
Find out what you can eat in Romania!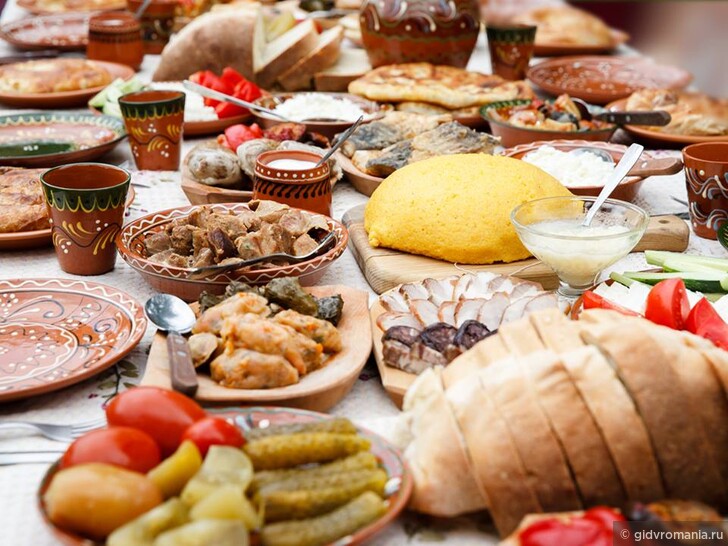 Traditional Romanian Cuisine: A Brief History
Romanian cuisine is the culmination of all the influences in the region. Traditional Balkan cuisine combines with Turkish, Austro-Hungarian and Moldovan-Ukrainian. This, as well as more ancient influences when Romania was part of the Roman Empire. In fact, Romanian is the only Latin-based language in the region. So if you speak Italian or Spanish, you can also read and understand Romanian.
Thus, in Romania you will often find dishes that are similar to those available in neighboring countries. Who invented each dish? Some dishes have simpler stories, some lead so far back that it's hard to know who invented them. Either way, all of the dishes below have become typical Romanian food, even if not all of them can claim to be 100%.
Moreover, Romania as a country was formed from the principalities of Moldavia and Wallachia in 1859, and it was only at the end of World War I that Transylvania, Banat, Bukovina and Bassarabia also became part of Romania. Thus, Romanian traditional food today is really a combination of the cuisines of each region, rather than always being "Romanian.
The following list of dishes, are an inspiration after unforgettable excursions in Romania .
Traditional Romanian food: appetizers, soups and salads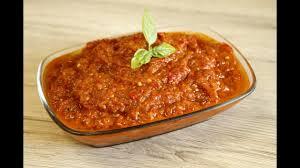 Zacuscă is the Romanian version of what might originally have been a Bulgarian dish, but it tastes markedly different from other versions. Red peppers and eggplants should be grilled. The charred skins are removed and then mixed with other vegetables, such as carrots, perhaps mushrooms. There are many variations, and many restaurants do it their way. This is a very popular Romanian food that you can find almost anywhere, from the supermarket to corner stores to 5-star restaurants.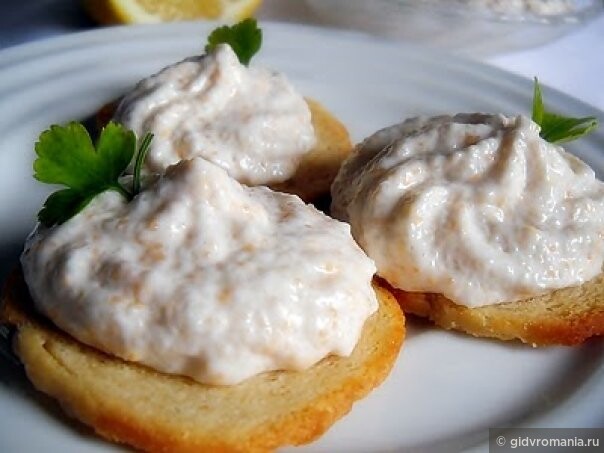 Salata de icre – fish roe
Fish roe – usually of pike or carp – is mixed with oil and lemon juice to make this traditional Romanian food. Spicy, fresh and creamy without being too fishy. Great with fresh bread!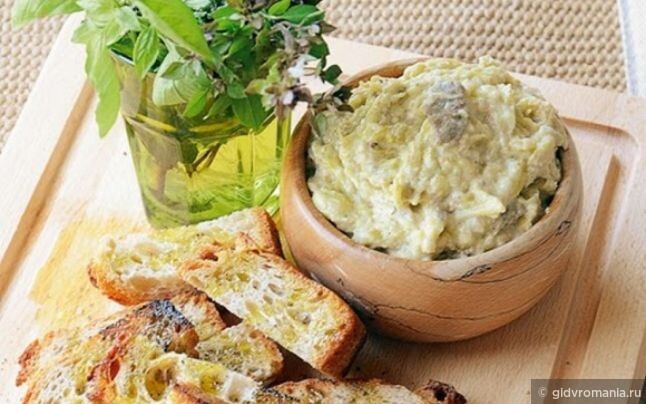 Salata de vinete – smoky eggplant salad
Another typical Romanian food is Salata de vinete. Eggplant is tossed directly into hot coals to infuse it with its natural smokiness. Then it's mixed with oil and maybe some lemon juice. If done right, there should be no bitterness, just a combination of freshness and smoke.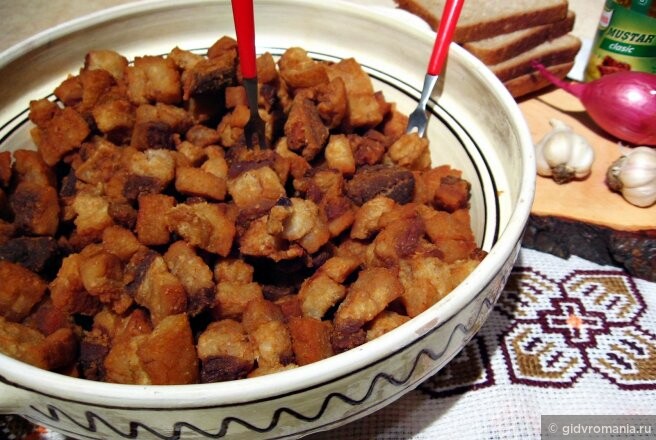 Jumări – scrambled pork rinds.
Pork rinds that still have some soft fat in them, as well as very crispy bits. The onion balances out the fat.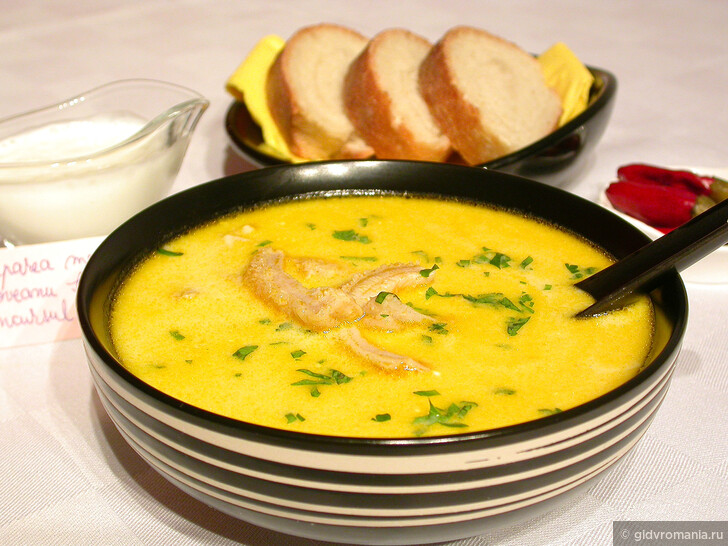 Ciorba de burta – a soup made of rumen.
A typical Romanian food, and a dish found throughout the region from Montenegro to Armenia. Ciorbă de burtă is a stomach soup mixed with lots of butter. The oil helps to cover up the strange texture and flavor of the rumen.
Ciorba de fasole cu afumatura – bean soup with smoked ham
Smoked ham is an ingredient used to flavor many Romanian dishes. Smokey, meaty perfection!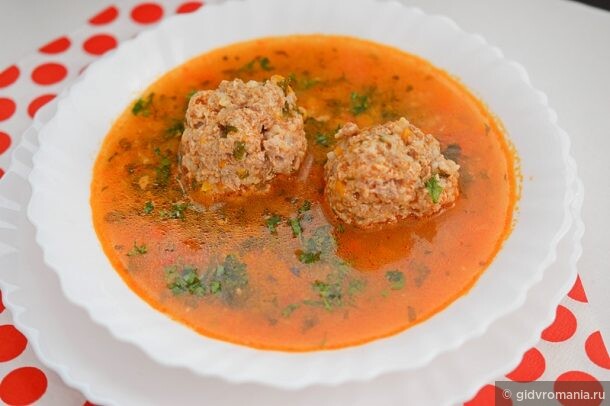 Ciorba de perisoare – Soup with meatballs
Speaking of hearty soups, look at all that butter! Romanian meatball soup is probably a product of Turkish cuisine, but it seems that Balkan cuisine and cold winter weather have fattened this dish up for the local market.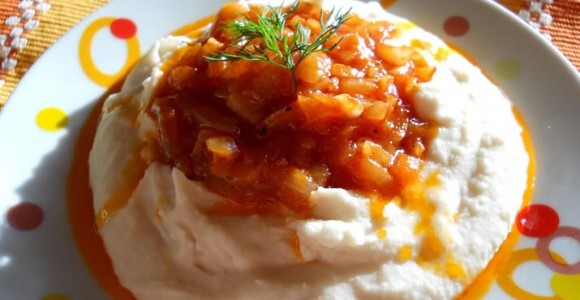 Fasole batută – Beaten white beans
White beans are mashed with oil and sometimes garlic. Then topped with paprika, fried or crispy onions. Goes well with smoked meats, sausages, or bread.
Traditional Romanian dishes: grilled meat and fish dishes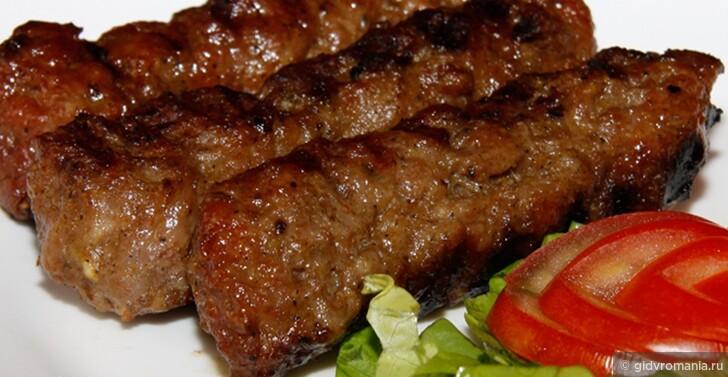 Mici / Mititei – meat sausages
The words "Mici & Mititei" mean "small" and "mici" literally means small rolled meat. Usually made from a mixture of beef, pork and lamb, and spices that may include garlic, black pepper, thyme and coriander. They are similar to "Ćevapi," a meatloaf that is considered the national dish in Bosnia. But Mici is the original Romanian version, supposedly invented in the 19th century, and can be found on almost any restaurant menu.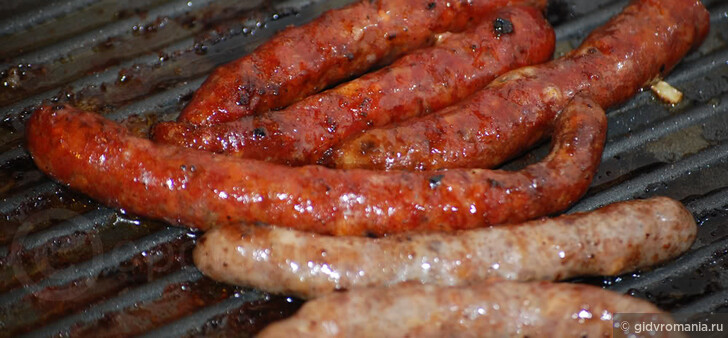 Pleşcoi Sausages
Pleşcoi sausages are thick, thin lamb sausages seasoned with garlic and chili peppers. They taste a bit dry, but are packed with flavor. Traditionally, they are made by homegrown producers in the village of Pleška. Now they are produced on a larger scale to meet demand.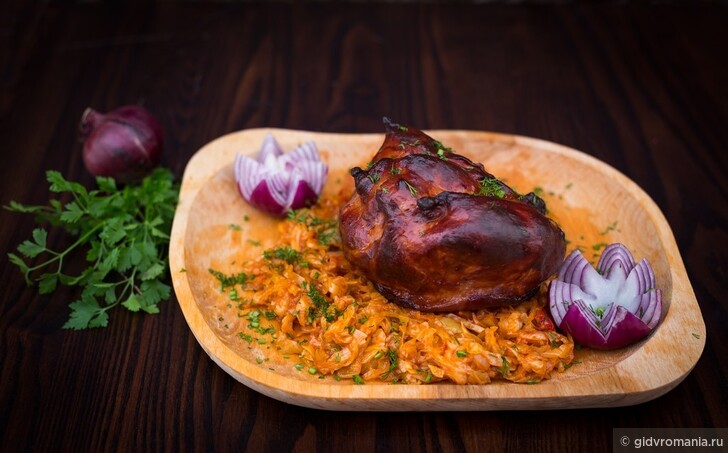 Varză ț ărănească cu Ciolan Afumat – Peasant cabbage with smoked ham
Smoked ham is used in many dishes. But for a great meat heaven, you can order it all. Cabbage is a popular side, and you'll find that many cabbage side dishes, such as this rustic cabbage, have also been made with smoked ham. Double punch for the glutton!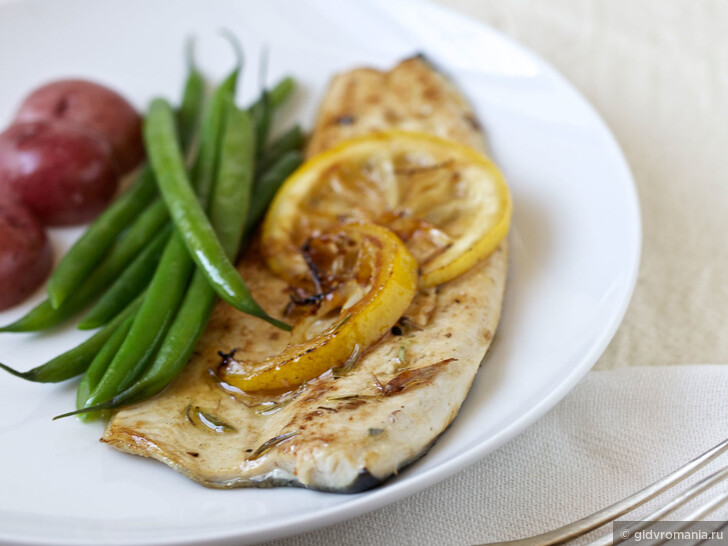 Fried Trout.
The most popular fish in Romania are trout, pike and carp. Find them baked or grilled.
Traditional Romanian dishes: specialties, stew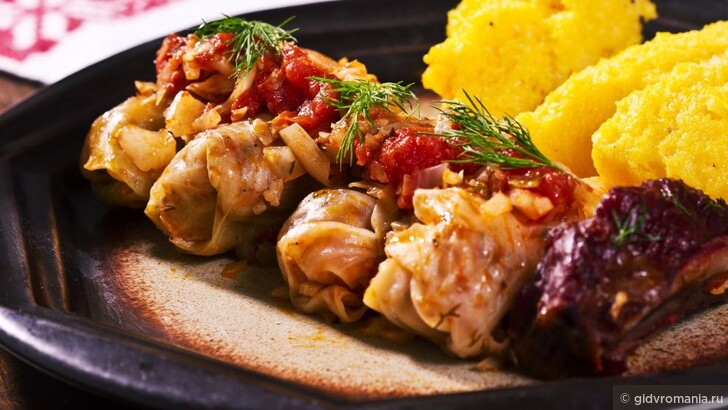 Sarmale – Romanian national dish
Sarmale is pork and rice wrapped and cooked in sauerkraut leaves. It is considered to be the Romanian national dish. We Romanians claim that, this version is 100% Romanian, although there may be an analogy to the Turkish dish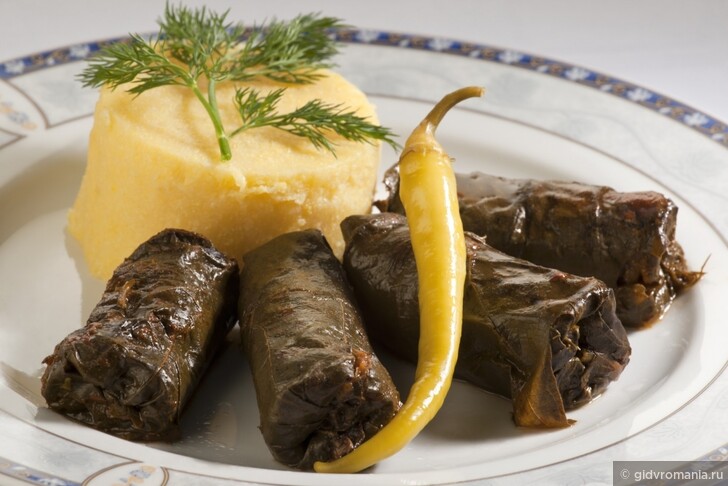 SĂRMĂLU Ț E ÎN FOI DE VI Ț Ă – Sarmale in grape leaves
This is something between a fancy version of dolma – stuffed grape leaves and Romanian sarmelia. This version fills the grape leaves with stuffed goose instead of pork and covers it with a rich cream and bacon sauce. This was considered a Romanian delicacy during the interwar period (1919-1939), when Romania was relatively wealthy.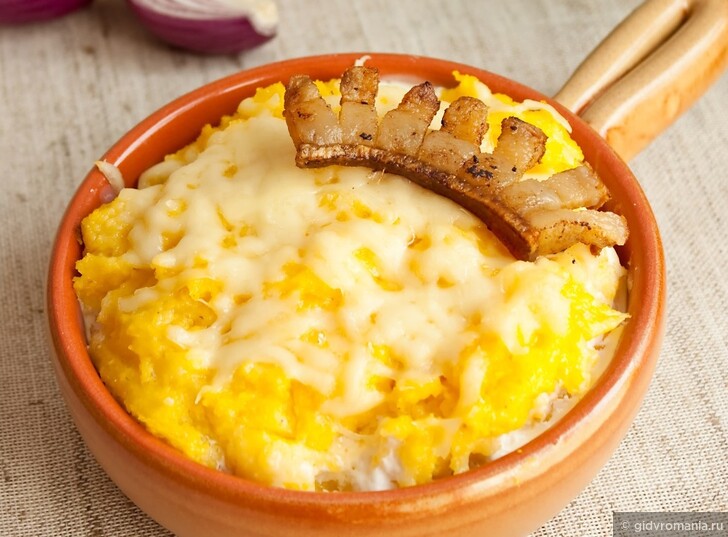 Bulz / Shepherd's Food
Bulz is polenta, cornmeal mixed with white cheese and baked in the oven, usually covered with a fried egg. Maximum comfort food. Often served as a main dish, this is really a complete meal for one person.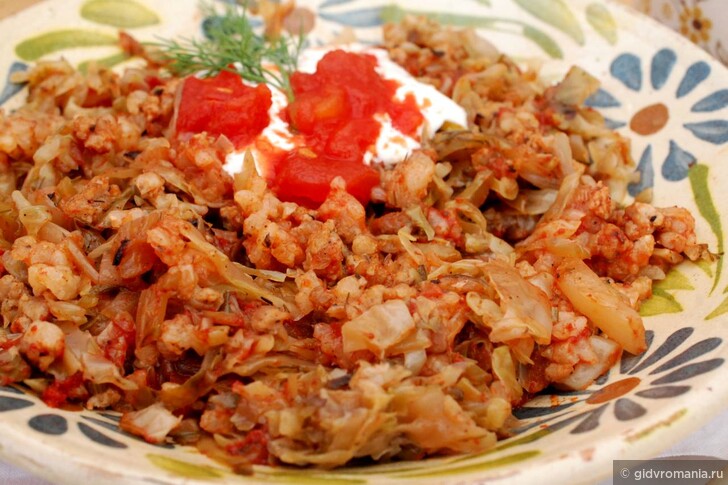 Varză a la Cluj – Cluj-style cabbage
Think of it as cabbage. Shredded cabbage cooked with pork and sour cream. Cluj-Napoca is a big city in northern Romania, and this type of cabbage is popular there.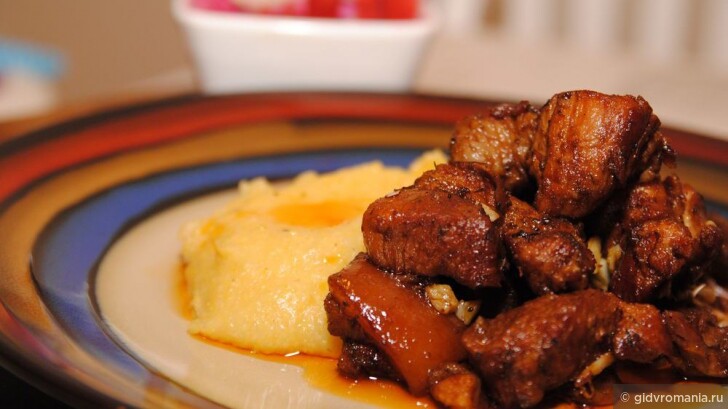 Pomana Porcului – Pork Feast
"Pomana Porcului" means "feast of pork." It is a Romanian dish that is traditionally eaten immediately after the slaughter of a pig to honor the sacrifice. The menu includes some lean cuts cooked in their own juices in a pan, perhaps with a little wine. This is real farm-to-table food.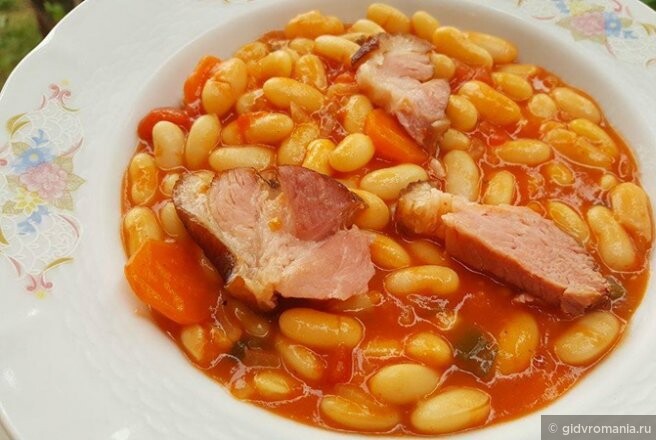 Ciolan afumat cu fasole – Army stew (beans and pork)
Another dish with ham. This hearty stew called "Ciolan afumat cu fasole" is also known as "army stew" because the dish is easy to make to keep the soldiers happy.
Drob de Miel -Haggis of lamb with boiled egg
Drob de miel is similar to a meatloaf of minced lamb with a boiled egg. It is served at Easter in connection with the sacrifice of Jesus, the Lamb of God.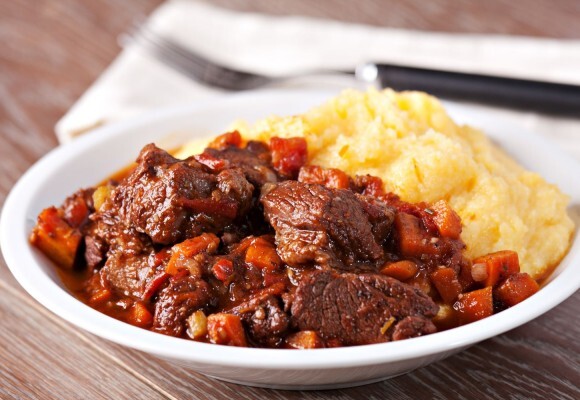 Transylvanian stew – Transylvanian stew and smoked potato goulash
Tochitură ardelenească is a classic Transylvanian stew made with or without tomatoes (wine replaces tomatoes) with vegetables such as carrots, peppers and potatoes.
You can also find an alternative version called Gulaș de cartofi cu afumătură – potato goulash with smoked ham added. Transylvania was formerly part of the Austro-Hungarian Empire and then joined Romania in 1919, so this historical area is more influenced by the cuisine of the former empire.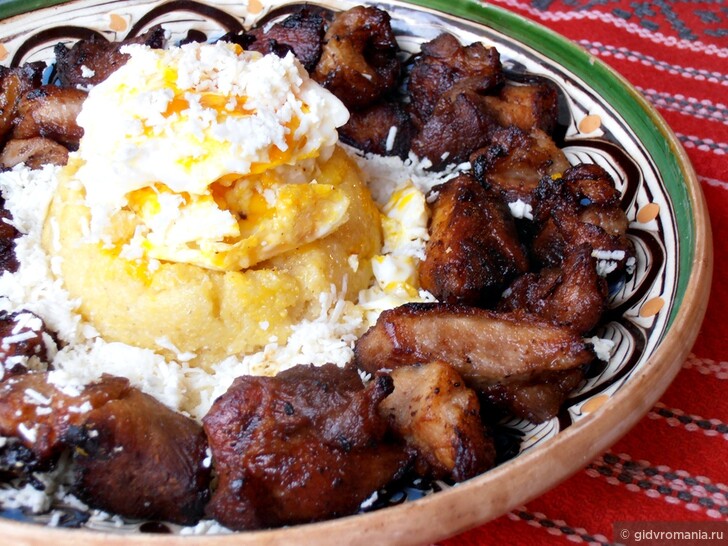 Tochitură moldovenească – a Moldovan dish
Moldova borders Romania in the northeast of the country and was part of Romania. Whether this dish is Romanian or Moldovan is unclear; it was invented in the Moldovan region, but probably before Moldova became part of Romania in 1859. Moldova's independence still left a culinary mark on Romania. The stew consists of smoked ham, pork loin, and sausages stewed in a tomato sauce, then served with polenta covered in white cheese and topped with a fried egg.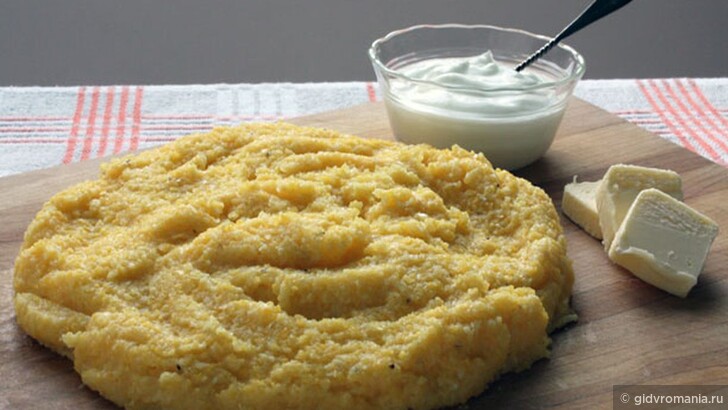 Mămăligă – Romanian polenta
Mămăligă is a Romanian polenta dish made with cooked cornmeal. An ancient version of this dish, before the advent of corn in Europe in the 16th century, would have been made from millet and is probably a remnant of the Roman occupation. Corn grows well in the Danube Delta region of Romania, and polenta is a traditional peasant food as an alternative to bread.
Today, Mămăligă is served as a side dish along with many traditional Romanian dishes. It is a dense and buttery texture.
Romanian Desserts.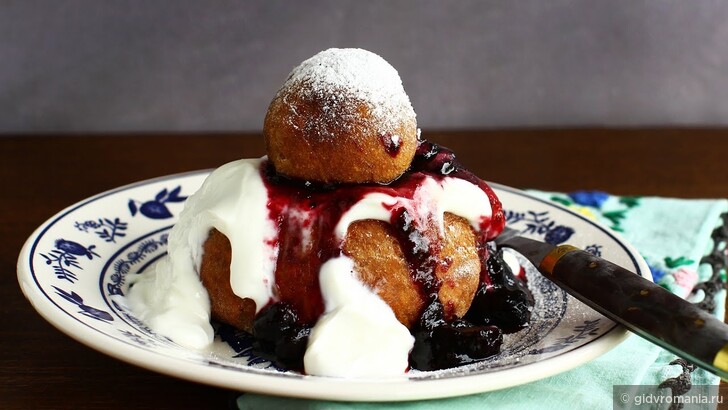 Papana ș i is a Romanian doughnut.
Papanași is a cooked or fried donut stuffed with soft white cheese or cottage cheese, topped with sour cream and fruit jam. As the most popular of Romanian desserts, it can be found on almost every restaurant menu and can be considered a venerable Romanian national dish.
Donuts have a long and complicated history. The fried or boiled dough has been a part of many cultures, and its origins are difficult to trace. It is believed that Romanian papanas comes from Austro-Hungarian cuisine. The name itself may have come from the Latin word "papa," which in context means baby food, not father.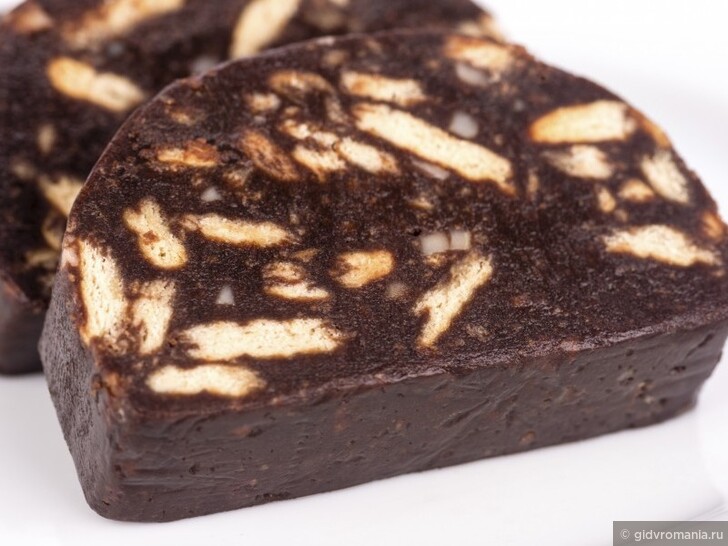 Salam de Biscuiti – Romanian Salami Biscuit
Crumbled cookies, cocoa powder, and other ingredients form a Romanian salami-shaped dessert. No meat sausage was harmed in the making of this dessert. A salami that even a vegetarian can enjoy.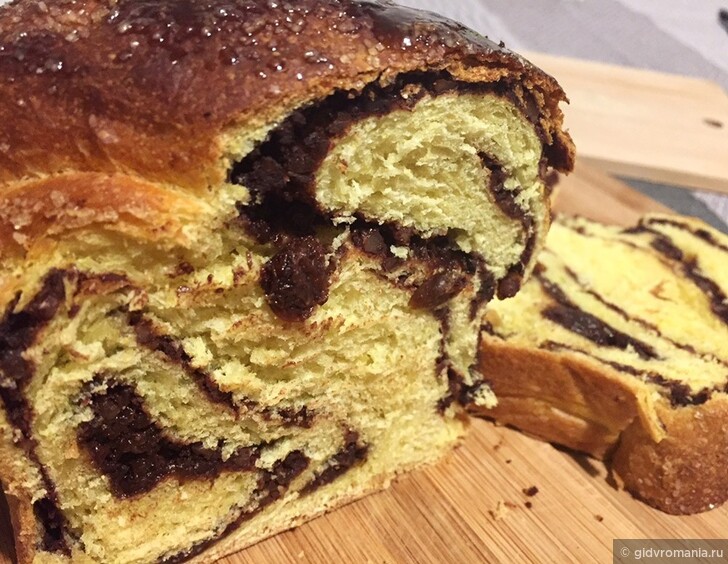 Cozonac – Marble Cake
Cozonac is a Romanian marble cake, but a little closer to sweet bread than pie. It is especially popular during holiday periods such as Easter and Christmas.