12 reasons to visit Sri Lanka
It's my pleasure to share with you my opinion on why you should go to Sri Lanka. The 12 reasons to visit Sri Lanka are the bare minimum. In my opinion, there are many more.
1. Nature of Sri Lanka. The blessed land – so translates the name of the state. Those who have visited Sri Lanka and seen the island with their own eyes say that they visited Paradise. Galya and I completely agree with this statement. The land of Sri Lanka is beautiful. Our review of the country.
2. The island has many national parks where you can see birds – endemics (living exclusively in Sri Lanka). Peacocks run in the forests and fields. They even sit on the trees along the roads.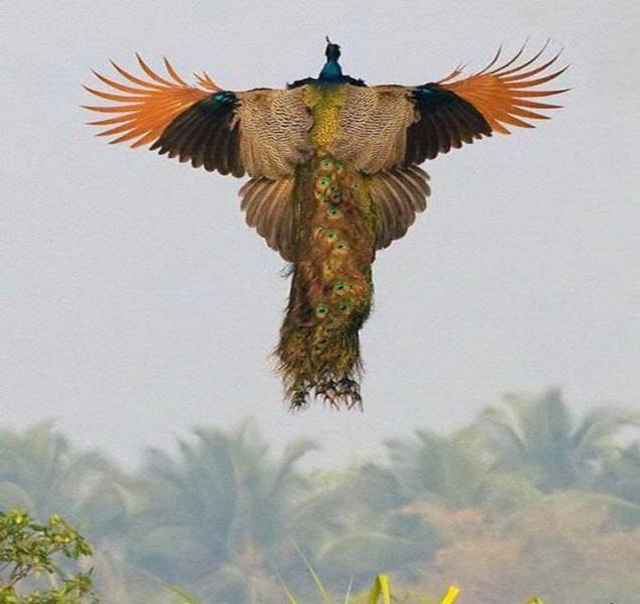 3. Elephants, cheetahs, lions and other animals live in nature reserves and national parks. You can walk in these parks and even live for a few days to immerse yourself in the world of the forest and its inhabitants.
4. Near the shores of the island you can see flocks of dolphins, whales. The island has a program to protect these mammals.
5. Tea plantations, mostly in the mountainous areas of the island. This is – incredibly beautiful! Clean air and indescribable beauty.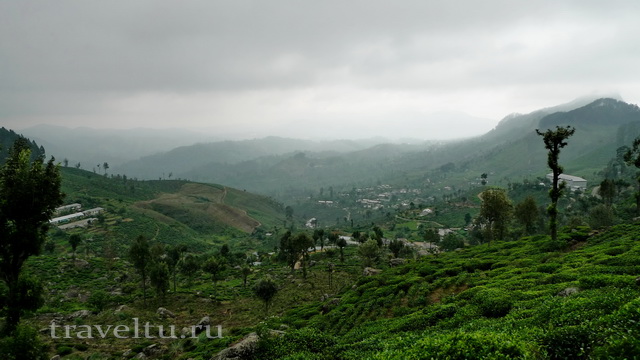 6. Tea factories and tea. At the tea factory (manufactory) you can see the whole process – from growing and gathering tea, to its processing. You can try and pick tea. You can taste different sorts of tea and take home wonderful presents – beautifully decorated, incredibly tasty, fragrant and useful tea.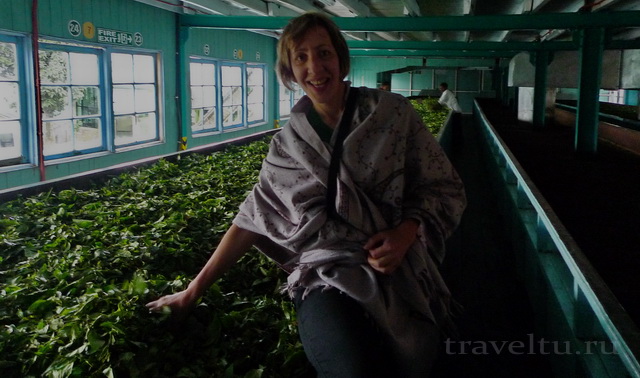 7. Sri Lanka mines precious stones. It is easy and inexpensive to buy them. You can order a setting in a jewelry store. Now you'll have a piece of jewelry, a piece of the island. That's what I did. Now I always have Sri Lanka with me.
8. Sri Lanka has a lot of fruits, vegetables, spices. Some you will see for the first time. Juicy ripe, amazing to taste. It's all worth trying.
9. The land of Sri Lanka is ancient and, amazingly, – it has preserved its antiquities. See the mighty ruins of a city lost in the jungle, climb the cliff where frescoes remained, which one of the rulers of the island admired. Take part in the festivities, which happen almost every month.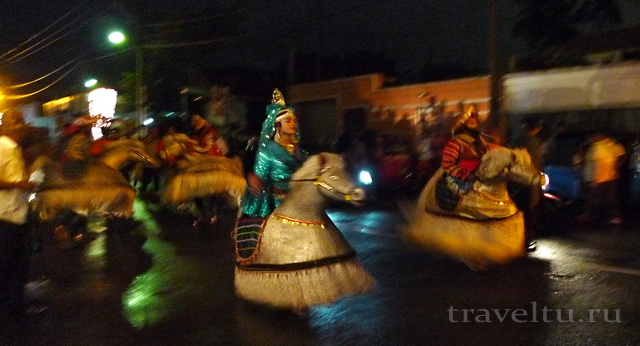 10. Gorgeous coastline and beaches. And the ocean. And a lot of entertainment and joys, which the water gives.
11. Weather. In Sri Lanka, you can come at any time of year. When in one part of the island begins the rainy season, in another – the dry period. The island is small, you can change places of dislocation and recreation. Sunrise on one beach, sunset on another.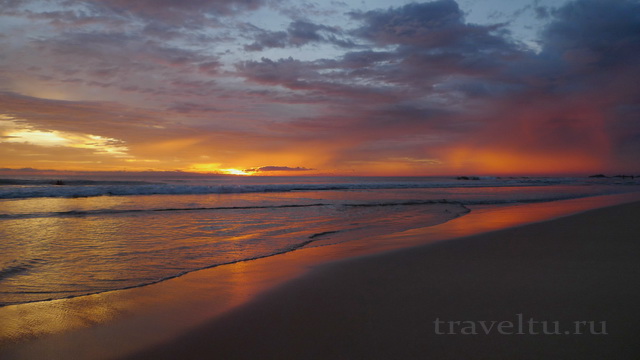 12 The people of Sri Lanka. I do not know if people are so unusually responsive, open and kind, because the nature of a disposition or vice versa – nature is just like people.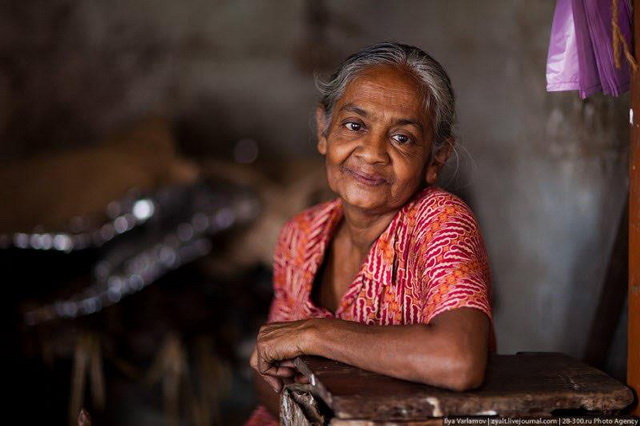 In Sri Lanka you realize that there are kind people. Moreover, there is a whole state, where responsiveness, sincerity, kindness are the natural qualities inherent in the people, the state as a whole.
It is surprising, but, as it turns out, it is possible to communicate without foul language and threats, in a human way. This is unusually gratifying. It turns out that in Sri Lanka, you can rest not only the body but also the soul.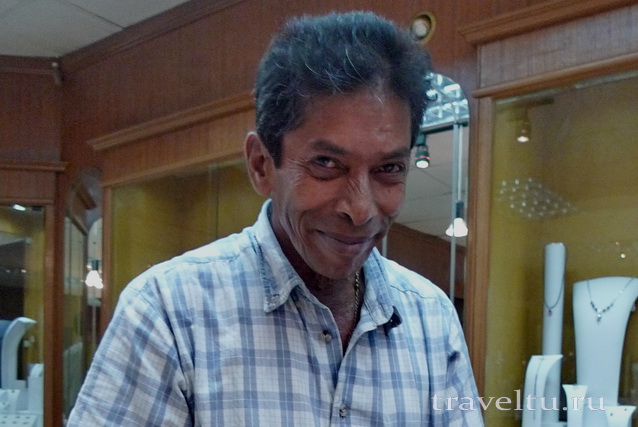 These are the most "visible" 12 reasons to visit Sri Lanka. If you read our stories, you'll know the others, which I have not told here, but it's for those who want to explore the island in more detail.
Finally, our youtube on how to eat coconuts in Sri Lanka, India, Thailand. About how to open and taste a coconut in Russia you will learn here.
6 reasons to go to Sri Lanka, and 12 reasons not to go
Sri Lanka is a beautiful country with friendly people, beautiful nature, interesting history and sights, and wonderful beaches. But besides the pluses there are also minuses, which can disappoint unprepared tourists. Not to be disappointed, you must understand that you should not compare your holiday in Sri Lanka with Thailand, Vietnam, or even with the Russian southern resorts, everything is different here.
We have tried to make as unbiased an overview as possible, gathering all the pros and cons, which you have a chance to encounter during your vacation or travels.
6 reasons to go to Sri Lanka, and 12 reasons not to go
Cons, or why not to go to Sri Lanka
1. There are no resorts in Sri Lanka with a developed urban or at least close to it. All resorts rather resemble villages with the appropriate environment and atmosphere. Not a single resort, on the level of development reaches even the most basic places of rest in other Southeast Asian countries, or even in the Russian south, is here. See an overview of all resorts in Sri Lanka.
2. There are no big shopping malls and supermarkets. The only exceptions are Colombo and Kandy, but you are unlikely to rest there.
3. transport is poorly developed. There are buses and trains, and you can take them almost anywhere and inexpensively. But they are not suitable for more or less comfortable travel. Sometimes even in trains you have to stand for hours, because there are no seats, to say nothing about buses, whose drivers are so famous for their careless driving at high speeds. That said, you won't find inexpensive tourist buses or group transfers between resorts in Sri Lanka. Therefore, to travel around the country you have a choice: rent a transport, hire a cab, or master the inconvenient local transport. Learn more about transportation in Sri Lanka and how to get around here.
4. You need a local license to drive a rental car. Yes, you cannot use an international license like in other SEA countries or Europe. The police will only recognize a local license issued in Colombo. Read more about rental cars in Sri Lanka here.
5. It's a dirty country by our standards. Dirt is everywhere in Sri Lanka, even in national parks and places sacred to the locals. Although the country's leaders are trying to teach people to be clean, apparently, more than one generation will change before the locals will stop throwing trash wherever it is.
6. High prices for tourists to visit places of interest. The island has several iconic sites included in the UNESCO world heritage list, but in our opinion the price to visit them is extremely overpriced. For example, it costs $30 to visit Sigiriya, $25 to visit Polonnaruwa, $25 to visit Anuradapura. And if you can still understand that to visit the archaeological park Polonnaruwa, which can be seen all day, you have to pay 25 dollars, but for an hour walk around Sigiriya 30 dollars – it's too much.
7. There are no inexpensive group tours. Inexpensive group tours by bus, sightseeing tours in Sri Lanka are almost impossible to find. We met only in Hikkaduwa, and very few. All other resorts do not have them at all, and you have to explore the sights or mastering the local transport yourself, or buy expensive individual tours by car.
8. The cuisine is monotonous. For some people, but for our taste the local food is too monotonous. There is no richness of flavors, like in Thailand, Malaysia, Indonesia, for example. The main dish you have to eat here is rice with curry and rice with chicken in different forms. Despite the abundance of spices, only salt, pepper and curry are usually served as seasonings, and there are no 5-6 jars of different sauces, like in Thailand. Read more about Sri Lankan cuisine here.
9. Fruit. Surprisingly, the tropical island of Sri Lanka is a bit short on exotic fruits. Mostly bananas and coconuts are sold everywhere, but the real exotics like mango, mangosteen, lychee, rambutan, etc. are not common.
10. The locals, especially the young, can be too intrusive. In unpopular tourist places the appearance of European tourists on the beach causes such a stir that it is simply impossible to relax and rest: everyone wants to meet and chat, especially young people. And they have no "brakes" at all, and they can start touching your things without asking, talking on sensitive topics, asking for money, etc.
11. no entertainment. Sri Lanka does not have the usual tourist attractions like water parks, dolphinariums, tourist walking streets, amusement parks. None at all. Nowhere.
12. a lot of crows and stray dogs. For some unknown reason there are a lot of crows and dangerous stray dogs. Who knows how, but we (the authors of the site) are constantly "stressed" when we travel. There have even been cases of dog bites.
The pros, or why you should go to Sri Lanka
1. Beautiful weather and sunshine. Few resorts can boast a year-round season, but Sri Lanka can. It is always warm here, you just need to choose the right place during the year. To know when and where to go, see an overview of the seasons in Sri Lanka.
2. Low prices. If you do not take into account the inflated prices for visits to attractions and excursions, in general, in Sri Lanka you can rest and travel very, very cheaply. If you want to save money, you can live for a whole week for $ 100 per person, and still move between resorts and cities. See prices in Sri Lanka.
3. few tourists. Most of Sri Lanka has yet to be trampled by tourists, including beach resorts, and that's a plus. And it is one of the few countries in Southeast Asia where there are few Chinese.
4. very cheap transport. With all the disadvantages of transport mentioned above, if you get the hang of buses and trains, you can travel all over the country for pennies.
5. Very friendly people. In general, the people of Sri Lanka are very friendly. Just incredibly friendly. Always ready to just chat or help, as long as they don't go overboard with their obsessiveness. But all this does not apply to cab drivers and those working in tourism, they have a completely different approach: to get as much money from the tourist as possible.
6. Great Surfing. If you love surfing this is the perfect place. The waves here are great, and at any time of year. You just have to choose the right place at the right time.
Do not be frightened by the fact that the reasons not to go turned out more than the pluses. In fact, it's not even the minuses, but rather features that are for some people will be a minus, and for someone else the opposite will be a reason to be sure to visit Sri Lanka. And if you have something to add or you do not agree with something, you can share your opinion on our forum.
❤ Join us on VK, Telegram, Viber or read the most interesting in Zen
Find and book tours online at Onlinetours.ru or Travelata.ru
✈ Buy airline tickets on a trusted search engine – Aviasales.ru
Book a hotel at Agoda.com or Booking.com
☂ Take out insurance to be safe at Sravni.ru or Cherehapa.ru
Rent a car at Rentalcars.com or Localrent.com
Book a transfer from the airport to your holiday destination on Kiwitaxi.ru
View tours online on tripster.ru
| | | | |
| --- | --- | --- | --- |
| CITY/DESTINATION | DEPARTURE DATE | RETURN DATE | TO FIND A TICKET |
| Moscow-Colombo | 2023-05-31 | 2023-06-29 | FIND FROM 33 167 ₽ |
| Spb-Colombo | 2023-04-09 | 2023-04-18 | FIND FROM 47,218 ₽ |
| Samara-Colombo | 2022-11-03 | 2022-11-29 | FIND FROM 47,494 ₽ |
| NavSb-Colombo | 2023-01-28 | 2023-02-24 | FIND FROM 49,344 ₽ |
| Kazan-Colombo | 2022-10-04 | 2022-10-11 | FIND FROM 50 303 ₽ |
| EkB-Colombo | 2022-10-05 | 2022-10-25 | FIND FROM 52,131 ₽ |
Re: General questions about Sri Lanka Stas Novikov October 16, 2021 What is the Bounty there ? Hikkaduwa is more beautiful and better .
Re: General questions about Sri Lanka ivorlov November 6, 2021 Hi there. What is the situation with hotel prices now? Need to book in advance or can it be on the fact. Can I haggle on arrival?
Re: Общие вопросы о Шри-Ланке admin 7 Ноябрь, 2021 r>Hello! Although I was last on SHL two years ago, I don't think the situation has changed much in that time. As has always been the case in SEA, you can easily find accommodation on the spot and bargain, especially if you are looking for accommodation among the budget options and for a long term. If you plan to check into a particular hotel or a specific location where there are very few options, it is better to book in advance.
Re: General Questions about Sri Lanka Anton Galyuk 25 January, 2022 You have an article subtitled "Disadvantages, or why not to go to Sri Lanka" and "Pros, or why not to go to Sri Lanka" – what, and because of the pros also should not go? You should have edited the article.
Re: Общие вопросы о Шри-Ланке Виктория_Абр 5 Февраль, 2022 Что я только что прочитала?! r>У нас совсем мной опыт. Живем на Шри Ланке второй месяц. Сейчас в Элле, до этого жили в Канди и Коломбо. Здесь самые добрые люди, которых мы встречали в жизни. Путешествуем мы немало, есть с чем сравнить. Воспитанные, скромные, спокойные, искренне пытающиеся помочь в любой ситуации. Вчера на плантациях у нас заканчивался бензин в байке, местные тук-тукеры безвозмездно отлили нам бензина почти полный бак. Деньги брать наотрез отказались. До этого сломалась наша машина на дороге и обладатель такой же модели машины час ввозился с ней, чтобы мы могли уехать. Конечно же про деньги и слушать не захотел, посмеялся только. Таких историй за 1,5 месяца – десятки. Мы уже и со счета сбились, сколько раз нас выручали люди. Снимаем жильё без Букинга. Обходим номера и снимаем понравившиеся. Все хозяева заботливые, внимательные люди, готовые помочь по любому вопросу. Ни разу никто не обманул ни на копейку. r>I can't imagine how one would have to behave here to be confronted with this kind of behavior by Lankans. Most likely everything written is just a provocation that has nothing to do with reality .
Re: Общие вопросы о Шри-Ланке admin 7 Февраль, 2022 Виктория_Абр , Виктория, то что у вас такой удачный опыт и вас никто не обманул – это замечательно. r>Or maybe you just do not yet understand where and how you are deceived, which often happens with tourists in "rose-colored glasses". But your experience does not mean that this does not happen and that it is a provocation, as you put it. Deception of tourists and travelers is everywhere, and there is no tourist destination where it does not happen. Look for reviews on the Internet, you will find a lot of interesting things. For example, search about the rape of a Russian girl and the murder of her fiance by a relative of a local politician a few years ago, if I remember correctly, it was somewhere in Tangal, but I could be wrong, time has passed. So I advise you not to idealize your experience, because a traveler or a tourist should be prepared for all kinds of troubles, not to travel with "rose-colored glasses".
Re: Общие вопросы о Шри-Ланке nausla 7 Февраль, 2022 Только на прошлой неделе, смотрел передачу про приключения двух российских туристов.r>Forced to sit on that happy island for 2 years under the threat of life imprisonment until they were ransomed for more than a million . .
Re: Общие вопросы о Шри-Ланке admin 8 Февраль, 2022 r>Yes, I'm aware of that story too, there were many stories about it on Russian TV. I just didn't mention it.
Re: Общие вопросы о Шри-Ланке Лейла 18 Август, 2022 r>You mean the bio pirates? Well, they got what they deserved. They got off very easy. In indonesia or thailand, they'd be in trouble for a long time. Look for pictures on the Internet, when they were taken in the national park and came to the room with a search, there were about 500 species of beetles alone in boxes.
NashaPlaneta.net uses cookies. "Cookies" are small files on your device that store information about your previous visits to the website. If you stay on our site by reading this message, it means that you agree to our use of cookies. Read more.
Follow low prices and our news in our VK, Facebook, OK groups, and Telegram channel