Nantes – under-Paris, creativity, and an inspiring future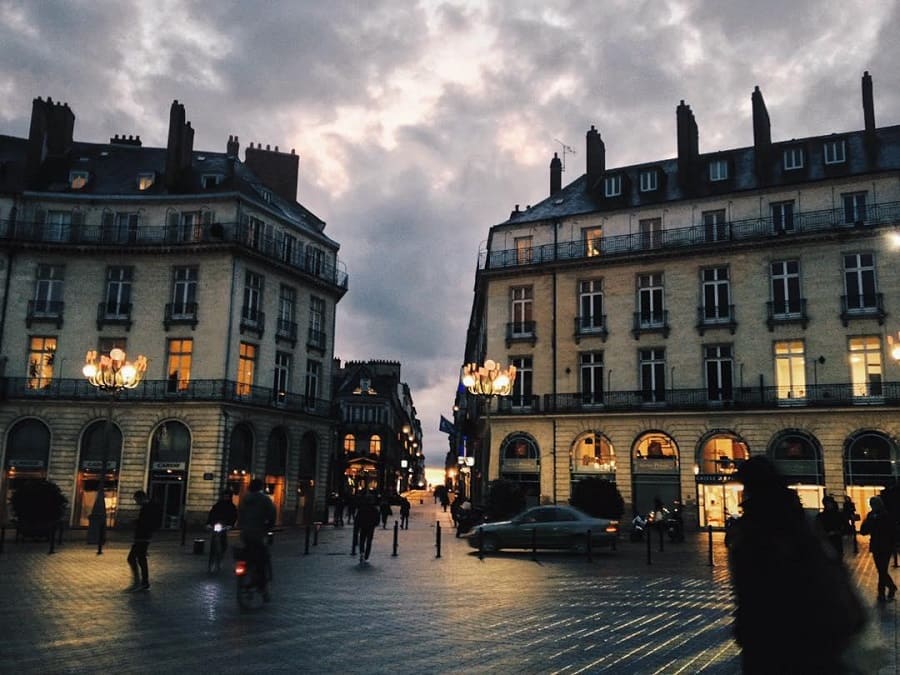 Nantes is one of the top 5 most desirable French cities to move to. One of the 10 largest cities in France. Nantes is located at the mouth of the longest French river Loire, and some 50 km from the Atlantic Ocean. True, I no longer want to apply the term "one of" to it. I've seen quite a few French cities, and Nantes is u-i-nice!
In it, as in a Breton Cun-aman cake, all the best things have coalesced.
Flour: the foundation is a rich past;
Sugar: an interesting, very creative present;
Butter (salty Breton, of course): the highlight of the pie – an inspiring future!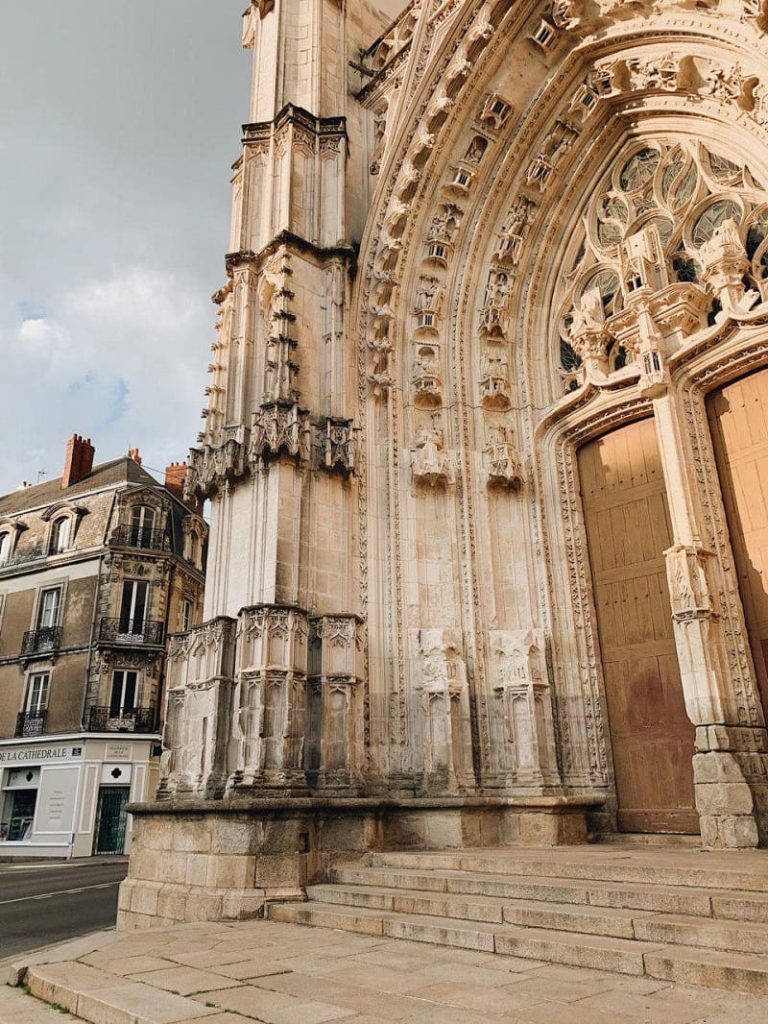 Nantes – France is not easy.
It's a city that you don't get a taste of at first. When I came here as a tourist myself, I didn't understand anything. Some kind of under-Paris, and a pretty – European – little town. But the more time you spend here, the more you fall in love with it. Nantes is very creative. The city and regional authorities invest heavily in the development of art and culture. And it is worthy of attention not only medieval castles and royal chambers, but also modern art, which is here at every step.
Only 2 hours by high-speed train from Paris to the west of the country (trains run every hour from Montparnasse station), and – voila – you're in Nantes!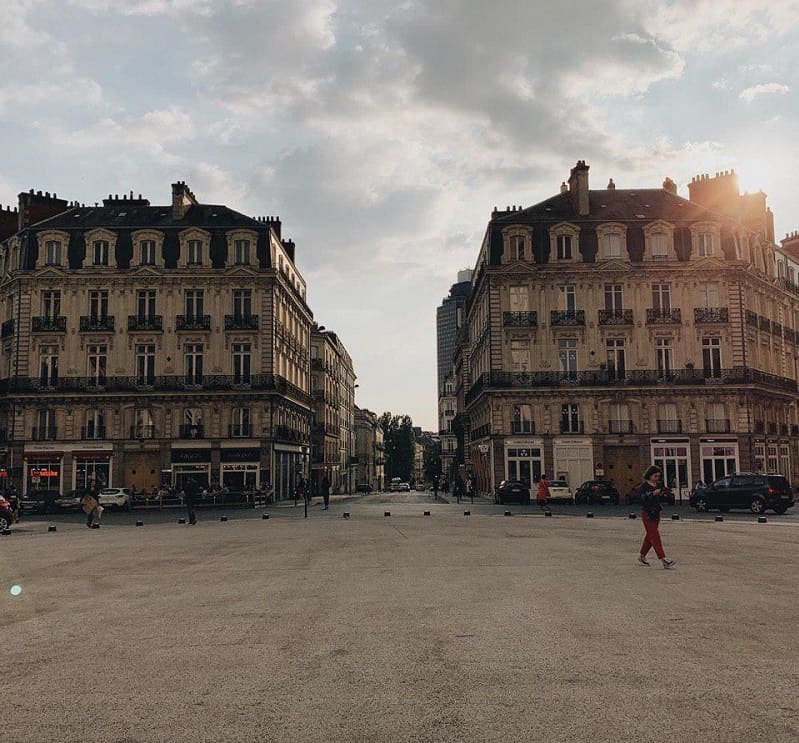 Nantes – France is not so well known (for Russian tourists).
Here are 10 things you must do when you come to Nantes:
1. Walk the route of le Voyage à Nantes ("the journey to Nantes"), which is a festival that takes place in our city every summer. Especially for the festival, art objects are created all over the city, inscribed in the urban environment. There are new ones every year. Hurry up and see!
2. Go to the Pommier Passage. Perhaps, even Paris can not boast such a passageway! In the 19th century, thanks to the efforts of a young Nantes notary Louis Pommré, an architectural gem was created in Nantes that still amazes even today's spoiled public!
3. Visit the Nantes Museum of Art. Opened after a lengthy renovation, the museum houses some 13,000 masterpieces of different styles and eras. An incredibly beautiful building with a beautiful collection!
4. Take an electric boat ride on the Erdr. Erdre is one of the Loire's most picturesque tributaries. Hidden in the greenery of chateaux and manoirs, a grand bridge, pretty paddlers… You don't need a license to drive this boat, and the rental shop is located on a magnificent island with a Japanese garden! And after the boat…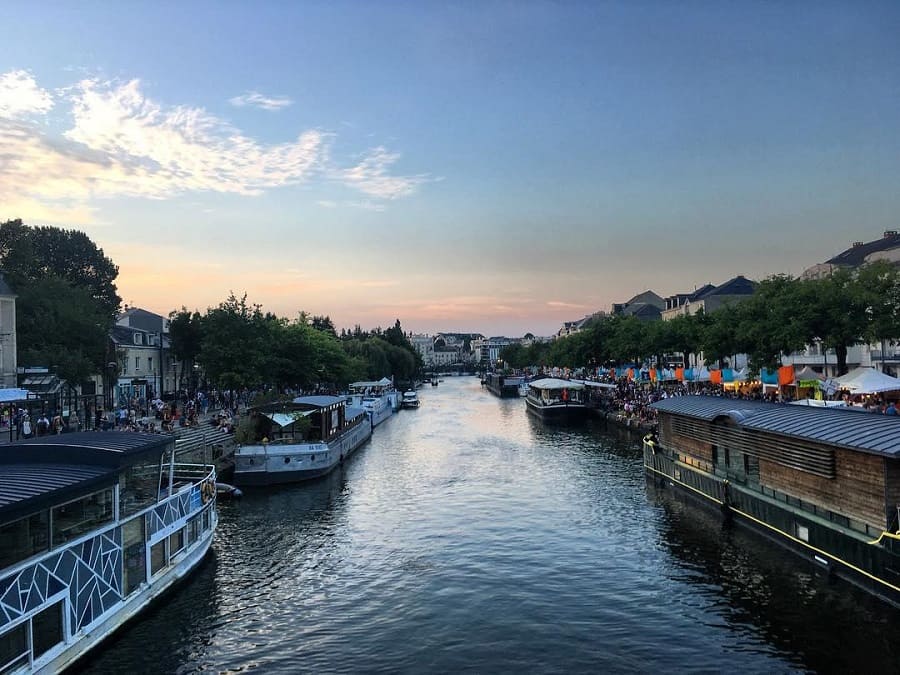 5. Have a rosé on the Erdre promenade , sitting right on the sidewalk, as all the French do. In summer, there is nowhere to fall on this spot where the river appears from under the asphalt right in the center of the city! If you don't want to sit on the "floor", there is a cute little bar on the shore.
6. Ride on the back of a 12-meter mechanical elephant (7 times bigger than the real thing) and enter a universe of mechanical monsters inspired by the works of Jules Verne and ideas of Leonardo da Vinci.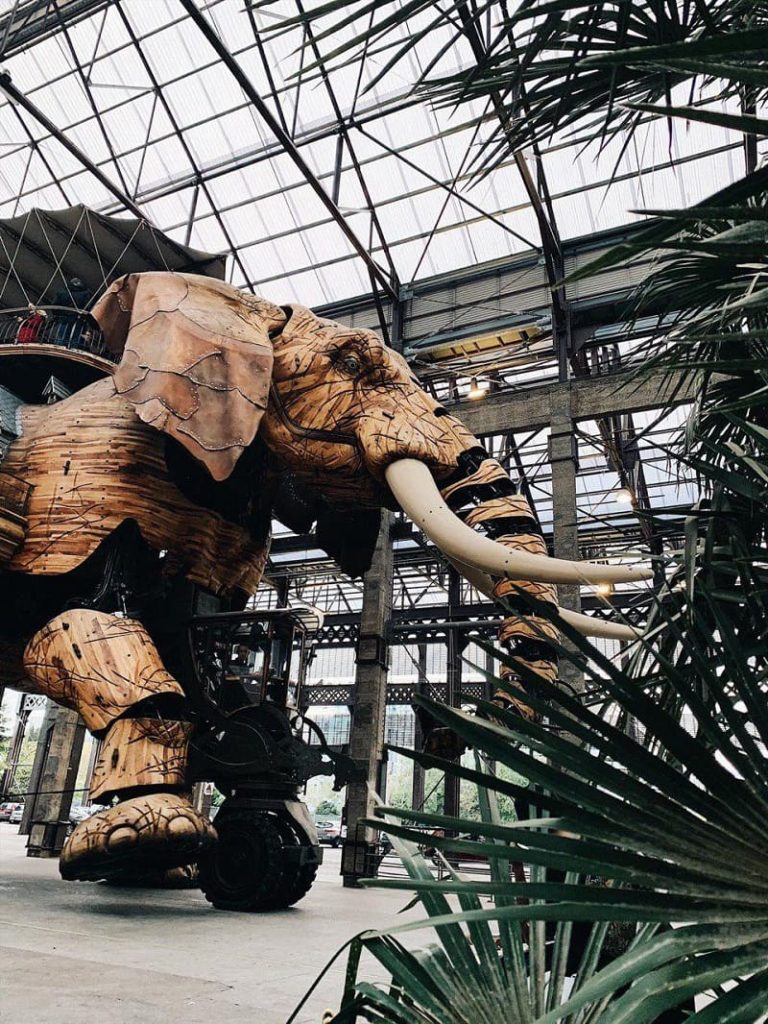 7️. Slide right down the Breton Dukes' castle walls on a smooth 50 meter long metal slide! Guys, it's the bomb! Do you often go down slides? And the castle walls?! Nantes, I love you!
8️. Have lunch at La Cigale. This is, without exaggeration, the most beautiful brasserie in Nantes. Miraculously preserved through two wars and one student dining room, the chic interiors of the belle epoque, the waiters with haughty faces in white shirts and black aprons – it's all here. True story, don't be surprised if they bring you cups with chipped edges and dirty spoons. The beauty of the place is directly proportional to the quality of service. But you're not going there to eat, for God's sake!
9️. Take a day trip to the ocean. An hour by bus and 2.40 € from the nearest beach. Beautiful!
10. See the "alternative" Nantes: with modern buildings, modern art, and bars converted from former banana hangars.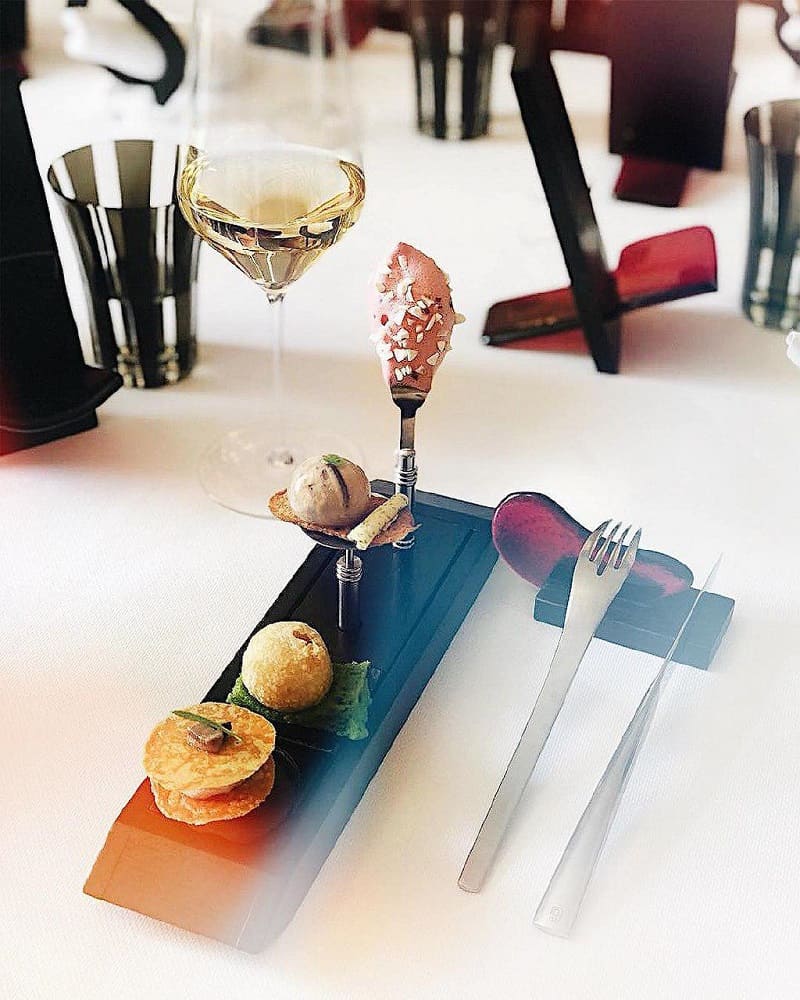 Nantes is gastronomic France!
When all the sights, museums and "must-see" places have been passed, it's time to eat delicious food. I offer you my favorite Nantes restaurants:
The crepes, galettes and salted caramel nomination: creperie Au Vieux Quimper at 10 Rue de la Baclerie. Always fresh-but-just-as-oven crepes and cookies, they don't skimp on salted caramel in dessert crepes and – MOST IMPORTANTLY. – they feed you even during off-duty restaurant hours. Creperie is open from 11:45 to 23:00 every day. ⠀ "Cheap but not greedy": Café Jargus, 4 Rue Thurot. I love them for their eco-friendliness (all food is served in glass glasses), good coffee, fantastic sauces and prices. For 10€ you can fill your plate to the brim. A HUGE plus again – the opening hours. From 8:00 a.m. to 10:00 p.m. every day. ⠀ "Romantic Evening Inexpensive": Mademoiselle B, 13 Rue Armand Brossard. French cuisine with a gastronomic twist, a good wine list and a cozy, almost home-like atmosphere. And the chocolate fondant is bombastic here too! Plus the price/quality ratio will pleasantly surprise you!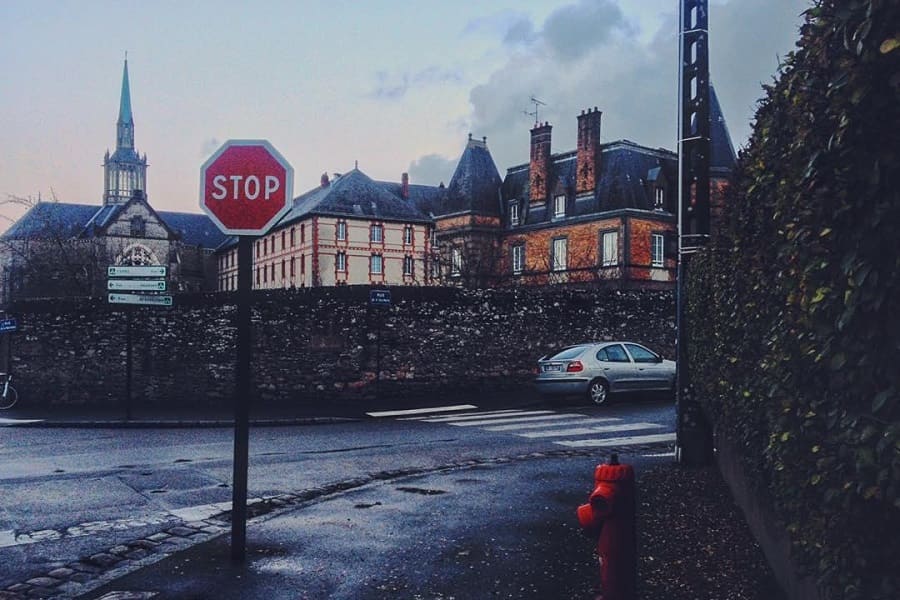 My favorites.
"Expensive but worth it": l'U.ni, 36 Rue Fouré. Our personal favorite when we want to treat ourselves to something DESIGNED. Expensive. But the service, the atmosphere, the food, the serving, the flavors are definitely worth the money! Best burgers: I have two favorites here: the chamber By Sainbioz at 34 Rue Léon Jamin. Everything here is organic and local, and even vegetarians have a place to go! They have a picture of a sphinx cat hanging in the bathroom. Killer argument, I know ⠀ Noisy and fun Le B., 15 Rue Jean Jacques Rousseau. Located in the center, the menu has an interesting play on words (come here to practice your francais). And the burgers are really good. ⠀ "Non-French cuisine": La Porcelaine, 14 Rue Léon Blum. This "porcelain" restaurant has the BEST Chinese food I've tasted in France (and I'm from the Far East, and I know Chinese). The wine prices are ridiculous. And yes, Chinese food goes well with French wine!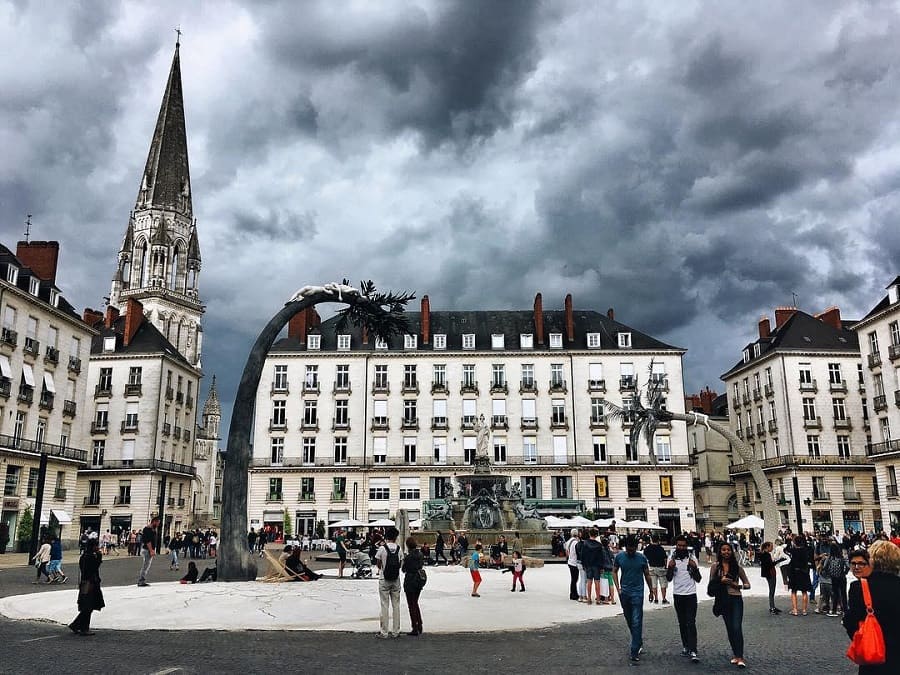 Stats and Titles:
In 2013 it was recognized as the Green Capital of Europe by the European Commission, in 2014 it was named one of the country's nine technology capitals by the Ministry of Industry.
If you do not get lazy and drive 2 hours, you can see the legendary menhirs and dolmens in the place Kerere, at Cape Kerpenhir. This is mythical Brittany and an unforgettable experience.