What to try in Bergamo: a hunt for culinary traditions
The people of Bergamo and the valleys around it are hereditary cheesemakers and winemakers, lovers of nature, passionate about caring for their land and animals. Small, more often family-run, farms, they offer great cheeses that smell of mountain pastures and fragrant wines that sparkle with ruby light.
In 2017, the province of Bergamo, together with the provinces of Mantova, Brescia and Cremona, received the title of "European Gastronomic Region", which means international recognition of the richness of the culinary tradition and the high quality of the products produced.
Traditional dishes of Bergamo cuisine
The cuisine of Bergamo is based on simple ingredients that have been available to the locals for centuries. Traditional dishes are quite hearty and very tasty. Among the most common is Casoncelli alla Bergamasca – pasta in the shape of a disc folded in half with a filling placed inside. The dish is classified as a first course and is served with melted butter, sage and pancetta (a type of bacon). Another traditional first course is Scarpinocc de Parr, a type of fresh pasta filled with dry bread with cheese and spices.
Sausages
The list of meat delicacies produced in Lombardy is nutritious and varied. Depending on the province of origin of a particular product, it may taste different, even if it has the same name. Lombardy boasts a wealth of sausages, some with DOP (Denominazione di origine protetta) and IGP (Indicazione geografica protetta) qualities.
Among the seafood produced in the province of Bergamo, also with DOP or IGP recognition, the following are worth mentioning:
Salamini Italiani alla Cacciatora DOP
Cotechino Modena IGP
Mortadella Bologna IGP
Salame Cremona IGP
Zampone Modena IGP
In small provincial towns, apart from well-known sausages, you can also find very unusual farm "products". For example, salami made of goose, sheep or even donkey meat. When visiting the province of Bergamo, we recommend tasting the local Salame Bergamasco, characterized by its coarse-grained texture, flavored with wine, garlic and pepper.
For a taste of the traditional Bergamasco sausages, we recommend the agro-farm Sant'Antonio.
Bergamo DOP cheeses
The picturesque alpine area is full of flowering meadows and chicory plantations. Throughout the summer, cows graze in the high mountain pastures. Clean air, plenty of green grass and mountain flowers.
Agritourisms Bergamo: farmhouses for a holiday in nature
Staying on a trip through the Apennine Peninsula, you should not miss the opportunity to visit the rural provinces and spend some time in one of the many farmhouses.
The best cheese dairies in the province of Bergamo
The province of Bergamo is rich in alpine pastures, including high mountain pastures where dairy cows and goats feed. Not surprisingly, it ranks first in terms of DOP cheeses in Italy, here.
The hilly, alpine terrain is full of flowering meadows and chicory plantations. Throughout the summer, cows graze in the high mountain pastures. The clean air, the abundance of green grass and mountain flowers in the diet of the animals has a favorable effect on the quality of milk. This is one of the richest areas in Italy in terms of the number of cheeses awarded with DOP quality. As many as 9 varieties of cheese (out of 50 existing DOP!) are made precisely in the province of Bergamo:
Provolone Valpadana.
Gorgonzola
Grana Padano
Formai de Mut
Taleggio
Quartirolo Lombardo
Bitto
Salva Cremasco
Strachitunt
In 1266, the inhabitants of the valleys of Bergamas, who owned up to three ounces of land (one Roman ounce equals 209.91 m²), were forced, by edict, to plant vineyards. This is why this area boasts the oldest wine tradition.
Among the wines that cannot be overlooked during a trip to the area:
Valcalepio DOC, a red made from two famous Merlot (40% to 75%) and Cabernet Sauvignon (25% to 60%) grapes grown in a hilly area near Bergamo;
Moscato di Scanzo DOCG – a red dessert wine, which is produced from the eponymous grape variety and exclusively in the municipality of Scanzoroshate (Province of Bergamo). The grapes are harvested late, dried for forty days and aged in the bottle for at least two years.
It is interesting! In the first half of the XX century the cultivation of Moscato di Scanzo was considerably reduced, and in the 70s it was already in danger of extinction. Beginning in the 1980s, thanks to some producers, the cultivation of Moscato di Scanzo began to be encouraged. Soon the variety was placed in a special register, the "Registro delle varietà di viti", and later its wines were recognized by the DOCG (Denomination of Controlled Origin).
Sweets
Italians are fond of sweets. Almost every town has its own recipes for desserts. La polenta e osei, which means "polenta and birds", is a popular pastry in Bergamo. This dessert is based on a biscuit covered in yellow almond paste and decorated with marzipan and chocolate.
Another common type of sweet in Bergamo is La Torta Donizetti. Its recipe was born not so long ago, in 1948, when pastry chef Angelo Balzer had the idea to "improve" the Margarita cake. He did it in honor of the centenary of the death of Gaetano Donizetti, an Italian composer and an honorary citizen of Bergamo. The cake, with bits of candied apricots and pineapples, is ring-shaped.
How to save on hotels
You can and should look for hotels not only on bookings! Italy for Italomanians recommends Hotellook, which will help you find and compare many hotel rentals on several booking sites at once!
Where to eat in Bergamo?


Maroona
What's better than Italian restaurants! Only Italian restaurants! With over 500 restaurants, cafés, inns and bistros you'll be spoilt for choice. And although Bergamo is not a huge city you can find a number of Michelin-starred restaurants. Here are a couple:
"La Delizia (largo Porta Nuova 12)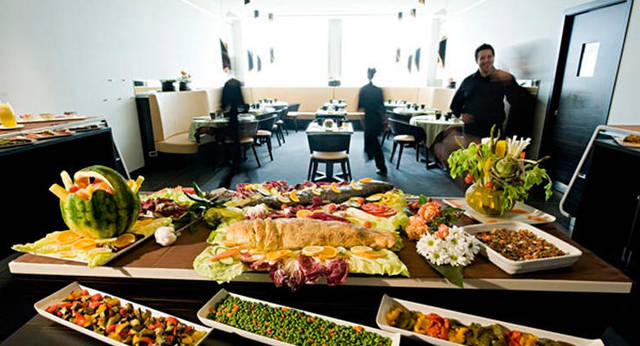 Well-known for its regional food, but also for international and vegetarian dishes and specifics of Lombardy. Rather inexpensive restaurant. During the day you can try a combo lunch for only 10 euros. For dinner you have to spend at least 25 euros per person.
"Taverna Valtellinese" (via Tiraboschi 57)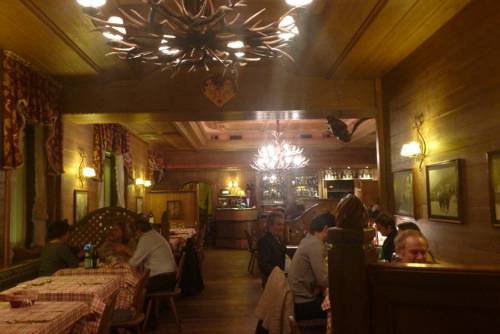 Here you can taste the traditional dishes of Valtellina, a valley in northern Lombardy. The main emphasis is on meat dishes. The restaurant is closed on Mondays and the average bill is from 30 euros.
"Roof Garden (piazza della Repubblica 6).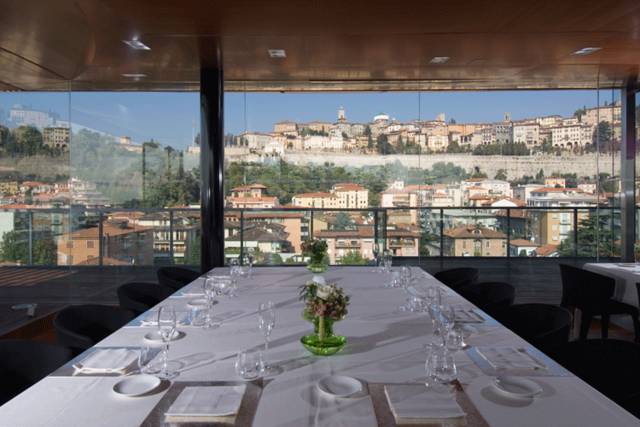 Ask for a table next to the glass wall at this restaurant – it offers the most romantic view of Bergamo's Citta Alta neighborhood. The innovative, flavorful, inventive cuisine is quite enticing. The restaurant serves a number of special dishes that you can hardly find in other cafes in the city. True, the restaurant is very expensive. The average bill per person is from 50 euros. The restaurant is closed on Saturday afternoon and Sunday, and also sometimes in the middle of August.
"Sarmassa (vicolo Bancalegno 1h).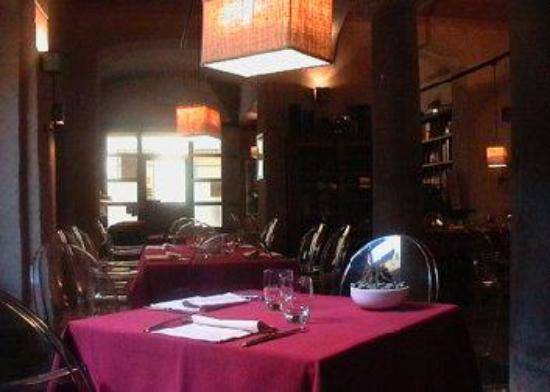 Meat, fish, ham and cheeses are all on the menu at this delightful restaurant with vaulted ceilings and 200 year old arches. The restaurant is named after the famous Barolo della Val Sarmassa vineyard. The average bill is about 30 euros. The restaurant is not open on Sundays.
"A Modo" (viale Vittorio Emanuele II 19)
This cozy and welcoming restaurant offers varied and appetizing dishes. You can try lunch with a fixed price of 18 euros. In summer you can dine al fresco on the main terrace.
"Ol Giopì e la Margì (Ol Giopì e la Margì)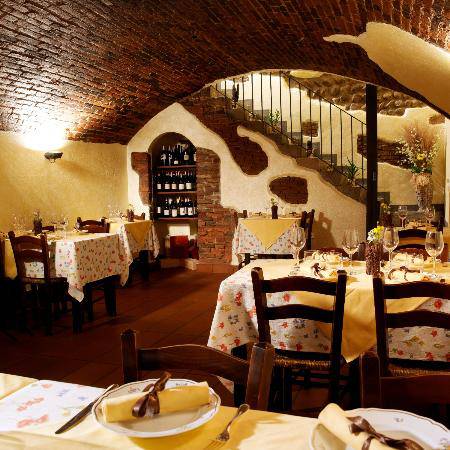 This typical trattoria (a typical Italian restaurant) delights its guests with wonderful food and service. Especially the waiters and bartenders in traditional costumes are lovely. The restaurant offers Bergamo and Lombard cuisine. The cafe is closed on Monday and Sunday afternoons. Average bill – from 30 euros.
"Lio Pellegrini (via San Tomaso 47)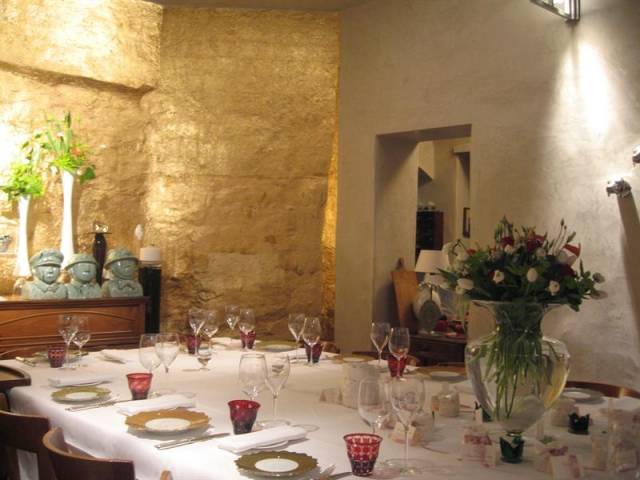 Despite its location in the city center, the terrace of this restaurant has an attractive outdoor terrace with a rather quiet atmosphere. The decor is elegant. The red tones in the main room and the modern Mediterranean cuisine are the keys to the restaurant's success.
The restaurant does not serve guests on Mondays.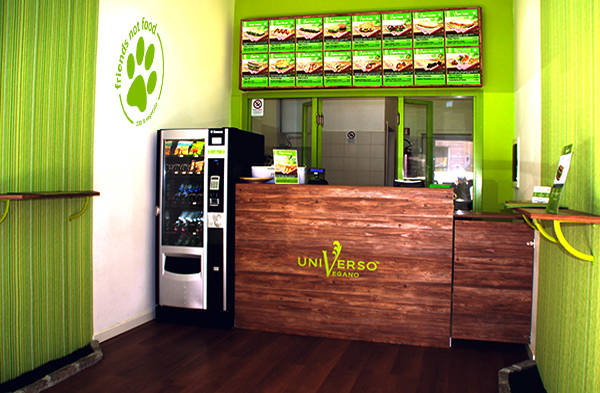 Vegetarians Universo Vegano Bergamo (Via Sant'Alessandro, 13/A) is strictly a vegetarian place. Here you can try, for example, a royal vegan burger with vegetables, potato croquettes and salads. Those who can afford it can try tiramisu and tuna with vegetables – delicious! Good enough food offerings and good value for money. The staff is friendly and the restaurant is small (only 3-4 tables), but there are definitely seats available. The decor of the restaurant is done in nice white and green colors. As an alternative, you can order take-out. All in all, one of the best vegetarian cafes in Bergamo!
Let's move on to Cheap cafes and restaurants.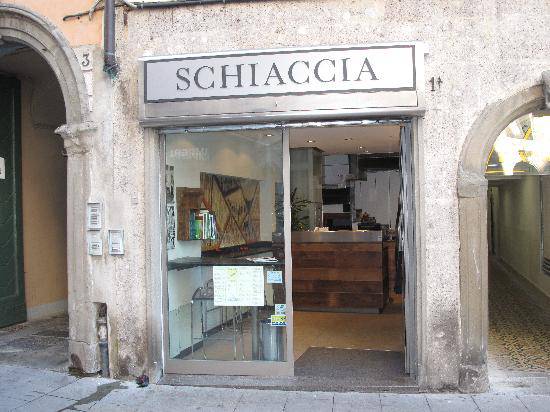 "Schiaccia (Via Sant'Alessandro 1/a) is the place to go for pastries, pizza, tapas, paninis and burgers. Of course there's always a lack of seats, but do not get upset – no one really sits here for a long time, it's still a fast-food restaurant. Though it is hard to call this restaurant a fast-food as we are accustomed to, it has absolutely nothing in common with "beloved" American chains like McDonald's. Fresh, crispy bread and fresh aromatic toppings! The prices for everything are 3-9 euros.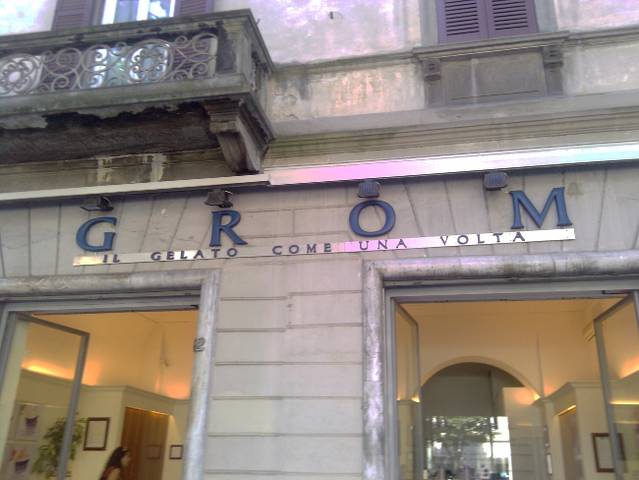 "Grom" (Via Papa Giovanni XXIII) is a restaurant with the best ice cream in town, or maybe in all of Italy. The range of ice cream changes monthly, as well as monthly specials. It's a paradise for fans of ice cream and other sweets, definitely! It all costs quite cheap here – 5-9 euros. And also from the pluses – quite spacious hall, so, you will always find a place to sit, well, or stand at a special counter.
"Safara Soft (Gombito 34/c, Oriocenter)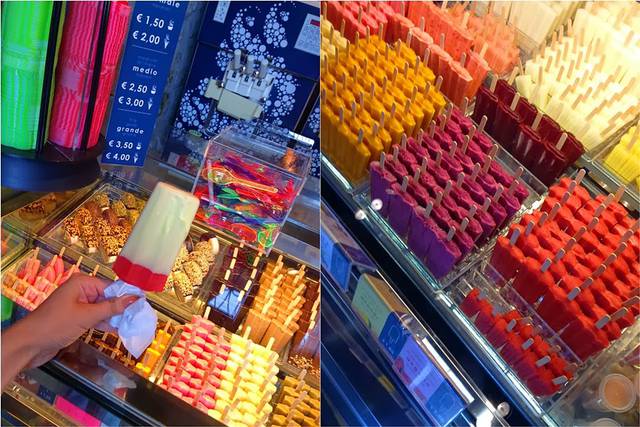 Another pastry shop, and even cheaper than the previous one. The café also specializes in ice cream, a portion of which costs only 2,5 €. A small portion costs 1,5 €. This store is located in the shopping center "Orio".
"Loft Bergamo" (De Amicis, 4)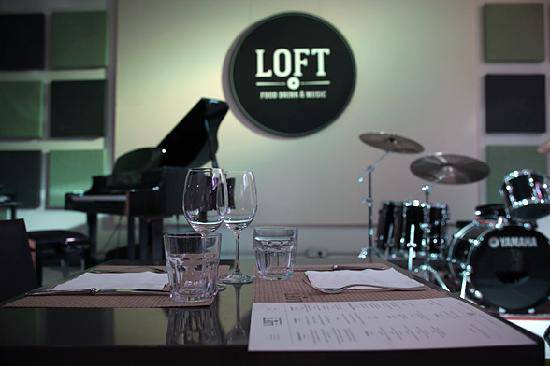 A small cafe of Italian cuisine that pleases customers with quality food and live music, more often jazz. The restaurant is like a nice New York City attic restaurant: intimate, elegant and sophisticated. And, oddly enough, quite cheap! And it's small, so if you can, make a reservation in advance.
"Cantierecucina" (Borgo Santa Caterina 5)
An excellent inexpensive restaurant with a good wine list. The desserts here are amazing! You can easily have dinner here for only 23-25 euros, including soft drink. The only downside is the plastic cutlery. It's a little weird. But, at least the wine is poured in normal beautiful glasses (it's sacred!). It is so tasty that you want more and more! There are also gastronomic evenings. In short, an excellent and very cheap place!
"Trattoria Parietti (Via C. Beltrami 52, Citta Alta)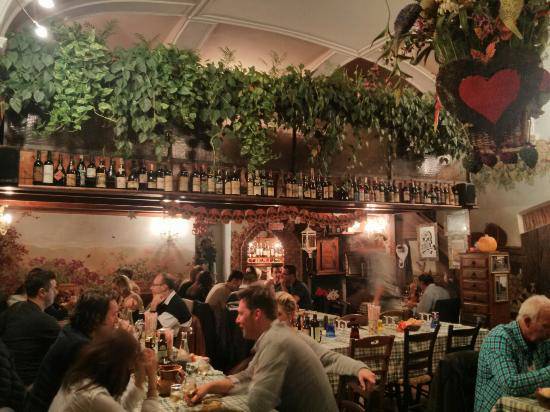 Very suitable for large group or family dinners. Interesting decoration of the room – an absolute mishmash of styles in the decoration: walls, painted from floor to ceiling, replete with lots of great photos and artistic portraits. Very interesting! And the food is great, so healthy Northern Italian, with different kinds of polenta, meats, cheeses, wine and wonderful desserts! The menu is backed up with pictures, so it's a lot easier to choose, and also the menu is in English-German-French. The restaurant is very well located, just a 10-15 minute walk from the main square. Mostly tourists dine here during the day and local elderly couples come in the evening. And, of course, rejoice at the low prices!

Fleurcristal
The old city of Bergamo has a lot of secrets, and one of these secrets is the local cuisine and pastries in particular. When you come here no one will stay hungry, there is a variety of small cafes, bakeries and coffee restaurants probably in no other small town in Italy. Yes, after the lunch time with a cup of coffee and a bun you'll have to run up and down the stairs from the old town to the new one to get into some new clothes bought in Italy.
Bergamo's most famous dessert in our country is sweet polenta, which is a sponge roll with creamy custard. Originally, the traditional polenta was made with corn and buckwheat flour and Casero cheese. Nowadays, polenta is still served in Italy as bread with meat and cheeses. Even though polenta means "log," I wish there were more such logs in life:). But this is as far as dessert is concerned, only you should not eat sweet before eating, or your appetite will be ruined. However, in Bergamo it is definitely not a threat to tourists.
One of the most popular and typical dishes of Bergamo is ravioli, something similar to dumplings – dough with minced meat, at first it was a quick way to eat inexpensive, but nowadays ravioli have become a work of art. By the way, it was ravioli that we somehow did not have a chance to try in Bergamo.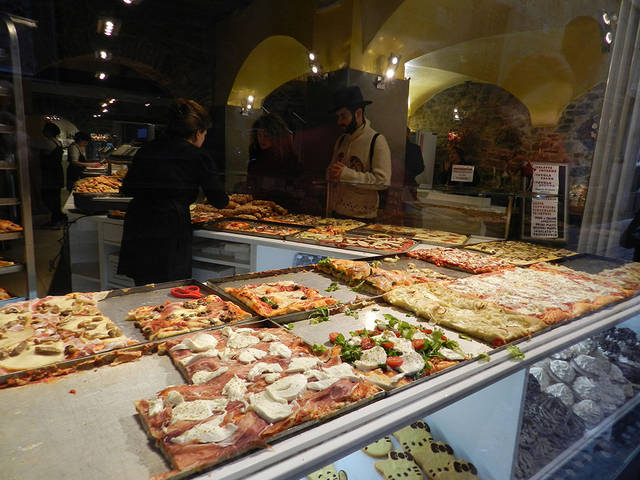 Many tourists believe that pizza is the main dish of all regions of Italy, but it is quite a profound delusion, because originally homeland of pizza is Naples, and for example in Bergamo pizza is also "foreigner", in the city this dish appeared only in 1951, and I will tell you quite successfully took root, but now there are more and more pizzerias. Well, since we are in Italy, though not in Naples, but pizza is worth a try. The variety of delicious toppings just makes my mouth water.
The photo shows a showcase of Pizzeria Capri Trattoria, which is located in the new city, near the train station in Via Zambonate, 25. There's just a huge variety of pizza, by the way, here I first saw a pizza with fried potatoes (a little too much for me, I did not dare to try it), but impressive. The prices will also delight – a pizza with chicken, salami, tomatoes, olives and double cheese is only 12 euros.
Before a trip to Bergamo, we decided to eat only small restaurants (travel to larger Italian cities taught us a lesson that 80% of the time in small restaurants the atmosphere is cozier and the food tastes better than in expensive gourmet restaurants), and eat only where we liked the showcase.Actually showcases and signs we liked almost everywhere:)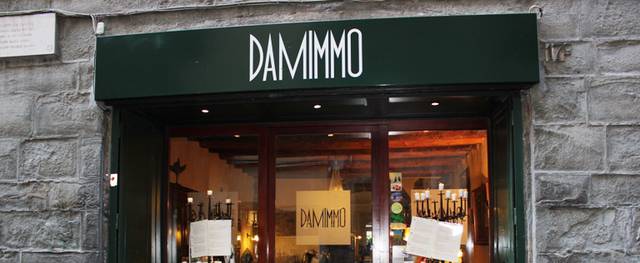 And so, in Bergamo there is a wonderful cozy pizzeria, which has existed since 1956 (almost since the very appearance of pizza in the city), called Damimmo Ristorante Da Mimmo. The institution is located in the old town at Via B.Colleoni, 17. The pizzeria has a very warm and cozy atmosphere. The guests are met by the owner and his wife, very kind and open people. The prices are also good – a pizza with salami, mushrooms, tomatoes and triple cheese is only 10 euros, and this pizza is enough for two and left over. And if you ask, the owner will show you the basement with the remains of a building from the Roman era.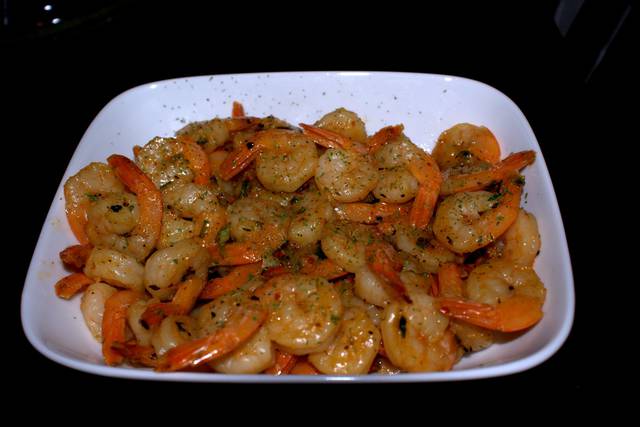 Italy is associated not only with pizza, but also with seafood, I do not know why, but in the evening here you want to drink white wine (or sometimes beer) and something maritime, shrimp, for example. At such moments it's worth stopping by Trattoria Baioni 45 – a paradise for seafood lovers. By the way, the restaurant pleasantly surprised by the fact that before ordering you can try the dish! It is especially convenient for tourists for whom Italian words in the menu mean no more than Chinese characters, and the hospitable hosts are even happy to show you the cuisine! In Ukraine some restaurants break cameras to keep reporters from getting into the kitchen, but here the host is ready to show you what is cooked and of what. The size and price of the portions will also surprise you; for example, the most expensive item on the menu is the king prawns – the price is 25 euros, but one portion is enough for two people. In addition to seafood, you can also choose from a large selection of spaghetti, pasta and various pastas and of course red meat is on the menu. Address of the restaurant Via Cristoforo Baioni 45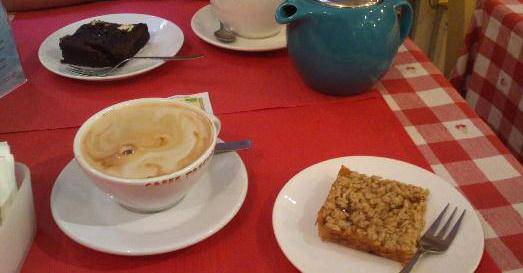 And in Bergamo, there are a lot of cozy little coffee restaurants with pastries, the smells of which just make you drool. For the first time in my life, we saw a cafe with baked goods made from organic products. The institution is called Sweet Irene , cakes and pastries here are really delicious, but here's how much they are ecologically clean nobody can say and guarantee, but the price of this fact is very influential. The pie with berries and brownies plus two teas cost almost 30 euros and the waiters are sleepy as flies. The atmosphere and the setting "a la dollhouse", everything is very nice and colorful. Tasty but expensive. Address: Via Sant'Orsola, 22/a
Many tourists say that in Italy the ice cream is special, it's something between cream and ice cream, the portions are big and they leave a lasting impression. In Bergamo, we saw only one cafe with ice cream, probably it was out of season. The institution was called Surya Gelateria at viale Papa Giovanni XXIII. Of course there was a large selection of ice cream, you can not complain about the freshness and quality, but the ice cream was regular. No, it wasn't bad at all, but it didn't have anything in it that would make it so particularly tasty. Honestly, I have had better ice cream in my life (for instance, cheese ice cream from Nizhny Novgorod or Marash ice cream in Turkey), there is no match for taste and color, and maybe in the hot season ice cream seems to taste better.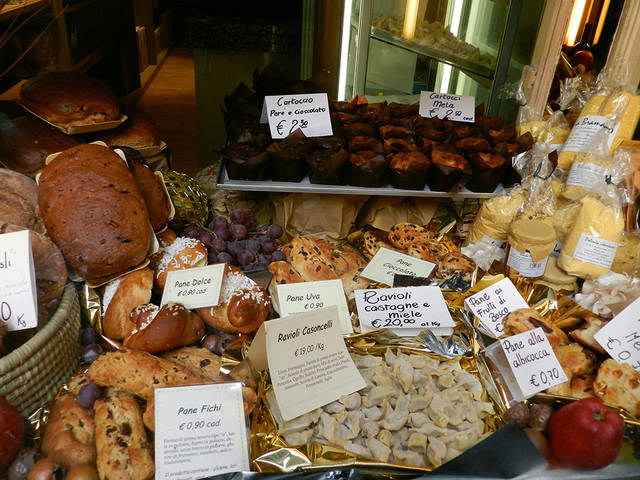 And in general in Bergamo there are a lot of small and "tasty" places, for sure on any street you'll see 2-3 cozy cafes where you'd want to have a bite. Showcases of many cafes and strewed pastries, cookies, cakes, sometimes the prices are really kusuchi. Some shop windows even make a non-hungry person rumbling in the stomach:).