Lake District (UK).
For a long time I wanted to write something about the English countryside. Today's relax article is about the Lake District (Lake District National Park UK, Lake District or simply The Lakes). It will be constructed in an atypical way. I will not, in the usual style, tell you how to see some important sights in a short time. I'll just give some introductory information and then throw in a dozen travel-exciting photos.
The English mostly live in private homes and such a concept as "cottage" is foreign to them. However, they very much respect a relaxing holiday in nature, away from the cities. And so a culture developed of family outings to various campsites, guesthouses (guesthouse or bed and breakfast) and pensions.
Great Britain's Lake District
We are talking about a part of the county of Cumbria in the North of England. Here among the lakes, forests and hills (too much poetry?) this kind of holiday is very popular.
You can reach it in a few hours from London or half an hour from Manchester by the British Railways' extensive network, e.g. Kendal, Oxenholme or Grange-over-sands to a station like this:
The Lake District of Great Britain – photo
Then settle in one of these lodges and Relax (that's right, with a capital letter). The very format of the holiday involves leisurely walks, riding on the boat and of course eating all the "organic" and "free grazing" among the beautiful scenery, in a stone house, which will be a couple of hundred years from the date of construction, but, nevertheless, kept in perfect order.It is a vacation among flowers, sheep and perfectly mowed lawns (even saw one in the woods)
Many families come to places like this in a vehicle like this:
To leisurely drive through a few of these haciendas and bring all the necessities with them. Inside the lodges, you can expect fireplaces, wooden furniture, and classic British interiors:
If you can't rent a whole house, that you may well be limited to a room with a bathroom, in addition to which comes with unlimited use of a common living room for several guests and some sort of board game room or something like that.
Anyway, if you're the sort of person who goes to, say, Austria or Switzerland to sit quietly in a rocking chair overlooking a lake and take your mind off the housework – think England in that context! Anticipating questions about the seasons and weather, I say that it is highly desirable to go in summer, and in the middle of it. Otherwise you risk to get in a very rainy time. But in my opinion even this is not worth fearing, the rain in England, though frequent, but, as a rule, not very long, thanks to the winds, which brought the bad weather, and restored "everything as it was. And now, as I promised, some more soothing photos!
Finally, a couple of recommendations for accommodations. The most developed area in terms of tourist infrastructure (hotels and restaurants) is lake Windermere and the small town of the same name. There are both good hotels like Hillthwaite and classic English B&Bs like Brendan Chase. I realize that "developed" in the context of such a meditative vacation plan means little, but I can also recommend a good mansion in the middle of nowhere – West Vale Country House.
The natural beauty of the United Kingdom: 10 reasons to visit the Lake District this summer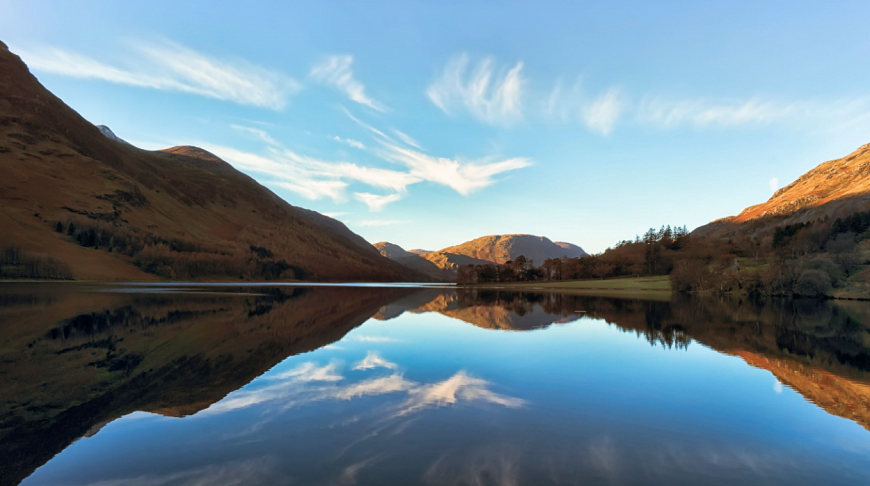 The Lake District isn't just a national park. It's where time stops and you're alone with nature. Amazing scenery, all sorts of activities and the historical significance of this place – we've put together for you ten very good reasons that will make you go to the Lake District right away!
Designed as if it were a movie set, the scenery of the Lake District is one reason so many travelers come here. More than two hundred hills and mountains, including Scofell Pike, England's highest point, loom over the national park. Whether you climb to 3,210 pounds or contemplate the local beauty firmly on the ground, the choice is yours, because you can appreciate the splendor of the Lake District from any angle.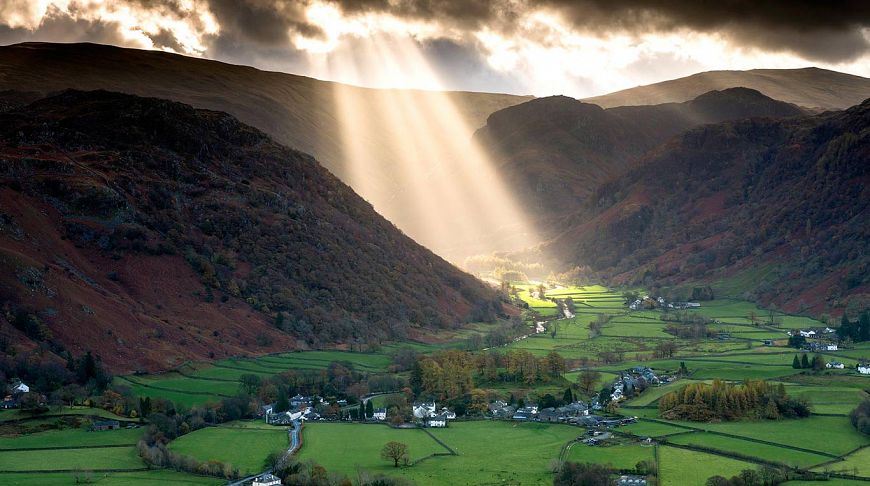 Photo: 1photo1day.com 2
Lakes
Seeing a reflection of the aforementioned mountains in a lake and scooping water from it with your hands is the dream of every traveler who comes to the Lake District. Water bodies are scattered throughout the area, and some of them occupy quite large areas. For instance, Lake Windermere, the largest lake in England, covers 14.8 square kilometers. Take a walk along the shores of the local lakes or swim in them – the clear water and the absence of a huge number of tourists will definitely please you.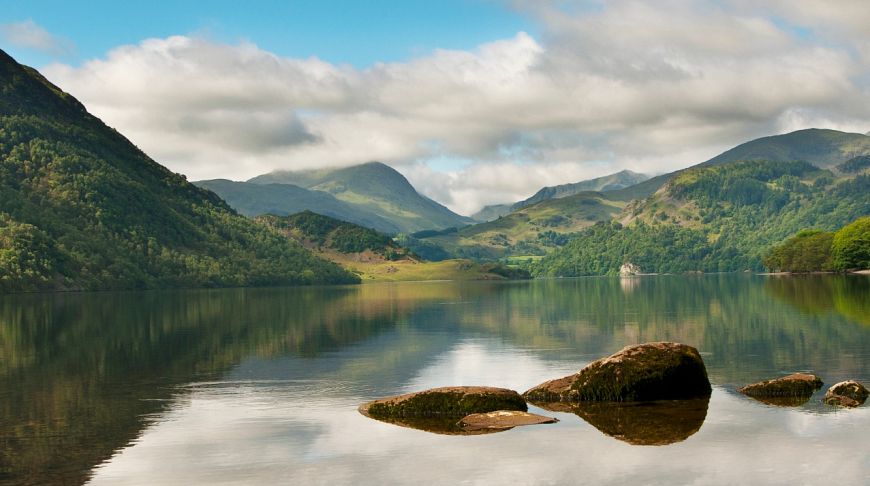 Photo: flickr.com by huggie007
Villages
The authentic British villages and small towns in and around Lake District are as much worth exploring as the national park itself. Ambleside, with its quaint architecture and quaint, atmospheric hotels and pubs, and the village of Hawkshead, where William Wordsworth studied and Beatrix Potter painted, are just a few of the places you'll discover.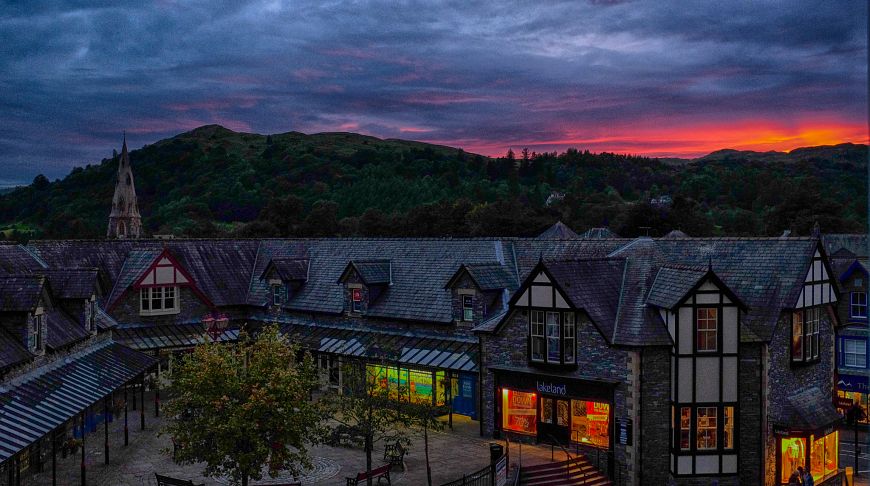 Photo: flickr.com by david constance 4
Animals
The Lake District is home to many wildlife. As you travel through the expanse of the national park, you can meet deer, roe deer, badgers, fallow deer and many other animals.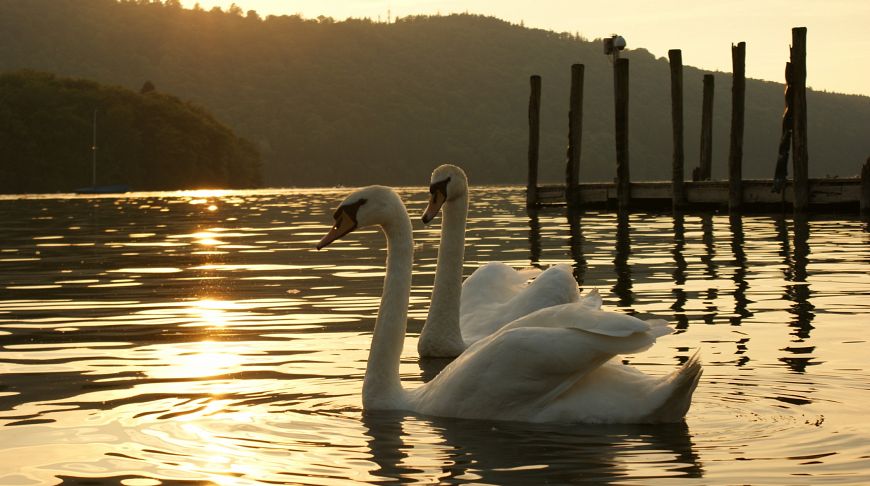 Photo: flickr.com by 麗娟 何 5
Active recreation.
The large area of the Lake District is ideal for trying out all kinds of sports, from mountain biking to windsurfing. Here you can practice on your own or learn any sport with professional instructors, whose services you can resort to right in the park. The list of available activities includes rock climbing, fishing, boating, canoeing and kayaking, ATV rides, hiking in the woods, and helicopter flights.
Photo: flickr.com by laura-bee 6
Story
Beatrice Potter is another reason many travelers include the Lake District in their itinerary. At 16, the future writer and illustrator from London saw the Lake District for the first time and, falling in love with its beauty, decided to settle in the area someday. At a mature age, Potter realized her dream and has been creating under the inspiration of the Lake District since moving there. You can learn more about the writer's life and work at the Hill Top House Museum, located in the village of Near Sawrey. This summer is the best time to be there, as this year marks the 150th anniversary of the writer's birth.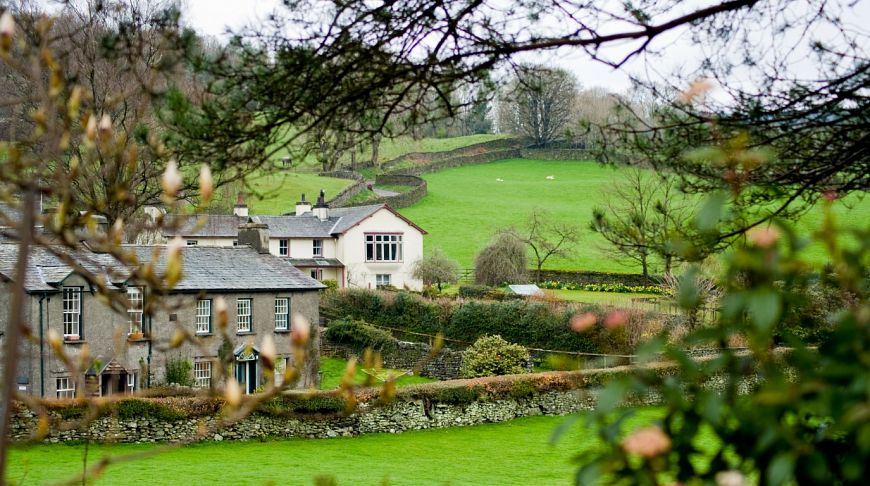 Photo: flickr.com by Ian Livesey 7
Tea Ceremonies
In the villages and towns near the Lake District, travelers have the opportunity to participate in tea ceremonies, which are held in keeping with centuries of English tradition. Stop by the Lindeth Howe Country House Hotel on the shores of Lake Windermere. There you'll be offered an elegant setting for cream teas and a stroll through the beautiful, lush gardens after the ceremony.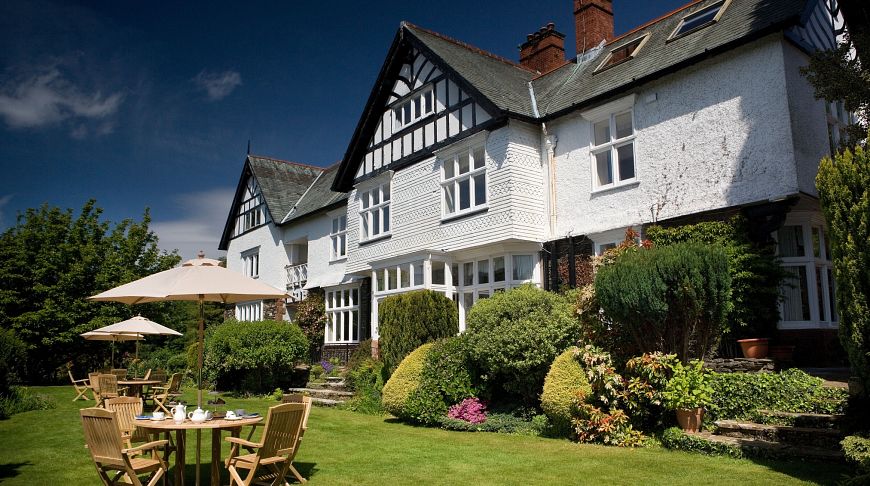 Photo: beta.masterseek.com
Shortening your evenings in a pub is the best way to get to know England and get to know its people better. And if the establishment is located in the far countryside, the evening can safely be considered a success. So when you travel to the Lake District, be sure to grab a pint at a local pub and make the most of your trip.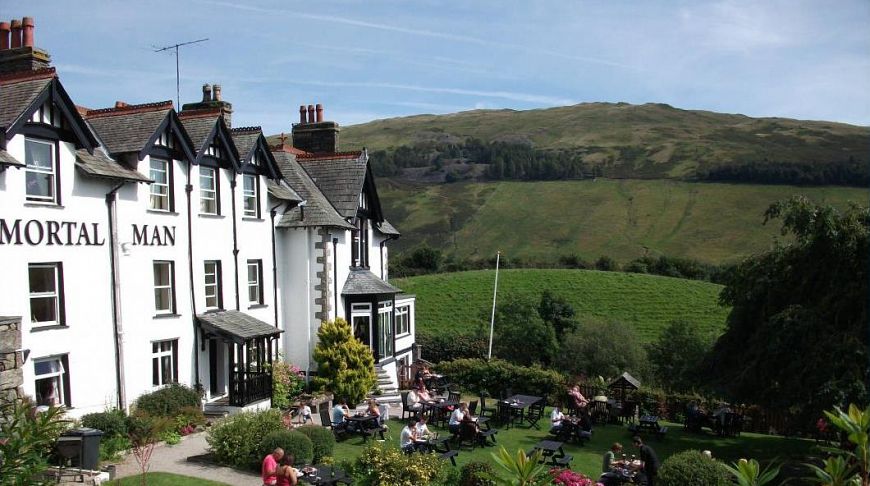 Photo: heartofthelakes.co.uk 9
Music
If you previously thought that the Lake District was a place for measured relaxation, and the maximum this national park has to offer you is active sports, we hasten to dissuade you. In the Lake District for all music lovers organize music festivals, where you can enjoy the good sound and dance to your favorite tracks. And all this right outdoors. Kendall Township's Kendal Calling will rumble for a month from late July to late August, and the Lake District Summer Music International Festival will take place throughout the Lake District from July 30 to August 12.
Photo: flickr.com by yelpir38 10
Perhaps one evening with a glass of beer at the pub isn't enough for you and you want to explore the entire local beer scene – the Lake District will support you in that endeavor as well. Craft beer production in Cumbria is booming at the moment, with many other great beers being produced in the county in addition to well-known breweries like Jennings and Hawkshead, which are definitely worth a try.