Newcastle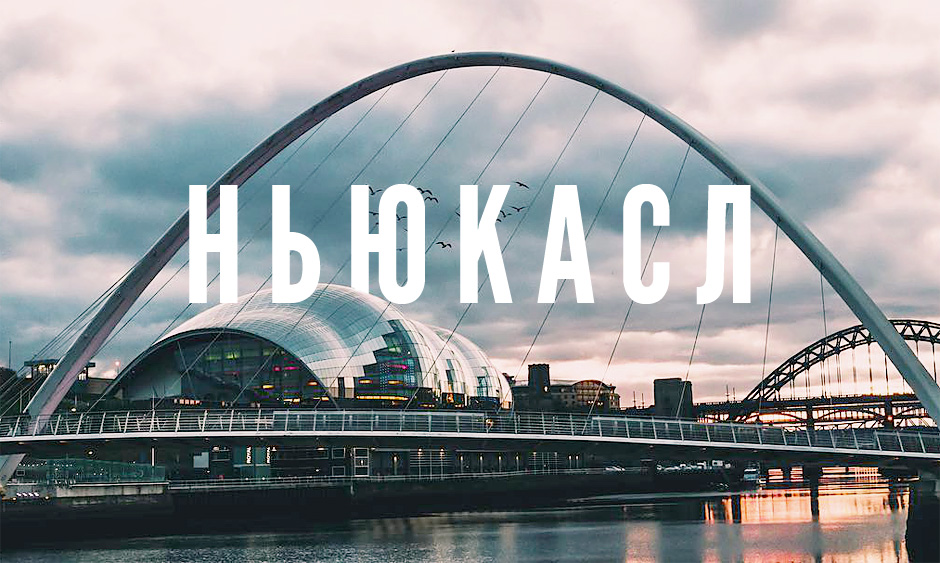 A city in the northeast of England that was once one of the drivers of the Industrial Revolution and is now known for its Newcastle United soccer team, thriving urban activism and great dark ale bars. The fusion of a college town and a place where Brits are advised to raise their children is a great opportunity to probe your boundaries in a variety of areas.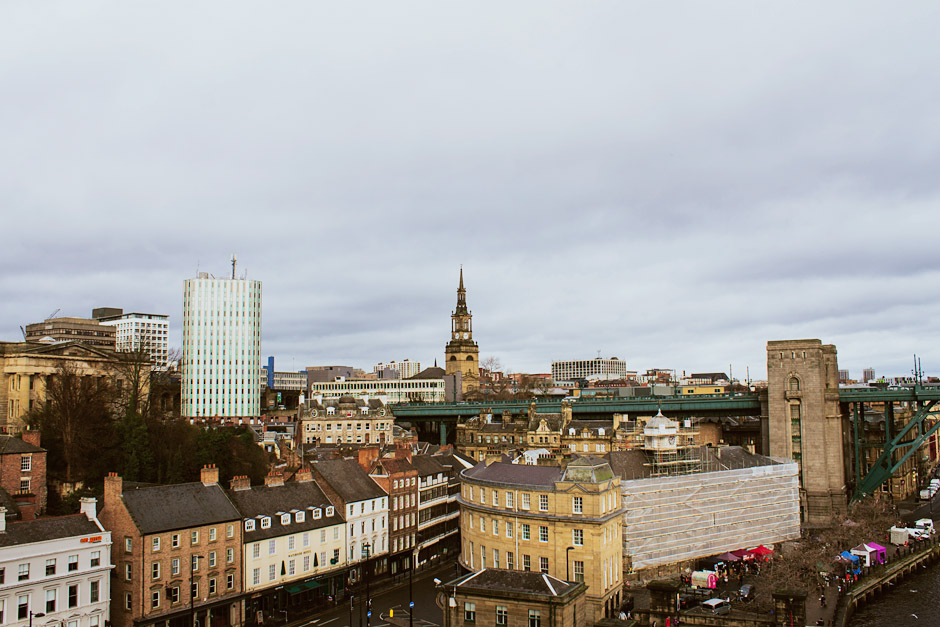 From Warsaw to Newcastle, you can fly perfectly on Ryanair, with tickets costing from £40 round trip. If you're no stranger to diversity in modes of transport, there are also options to fly Ryanair from Vilnius to Leeds (from £55) or from Vilnius to Sheffield (£70) and there by bus or train (from £20 for round trip tickets if bought in advance).
In the spring and summer, it's great to combine a trip to Newcastle with Edinburgh. Flights from Kaunas start at £60 round trip, from Warsaw at £50.
From Minsk to Newcastle you can fly with a connection in Paris or Amsterdam, the ticket prices start from £ 350 in both directions, and if you fly from Kiev – from £ 200 with the same connections.
So you're finally arriving! To get from the airport to the city center, the easiest way is to take the subway (£3.40 for a single ride ticket or £5.10 for the whole day). Alternatively, you can take the bus (from £2.50 for a single ride).
You will probably need no transport at all to get around the city or you can buy a daily-ticket for the metro and not deny yourself anything. Moreover, the subway can take you to the sea! The buses are owned by a few companies, the tickets are from the drivers only, and riding them is not the cheapest fun, so it's better not to bother with them, and walk more.
Newcastle, like the rest of England, is very bike-friendly. There are several national bike routes through the city (many of them straight to the sea), and there are city bike stations where you can borrow a bike to get somewhere quickly. A list of stations is available here. You can also just rent a bike for the day, like here, and ride it around the city for £25/day.
It's a pretty compact town, so cabs aren't too expensive and you can get cheaper than public transport. In addition to the almighty Uber, Newcastle has its own local app, which is often even cheaper – Budget Taxis on AppStore / Google Play.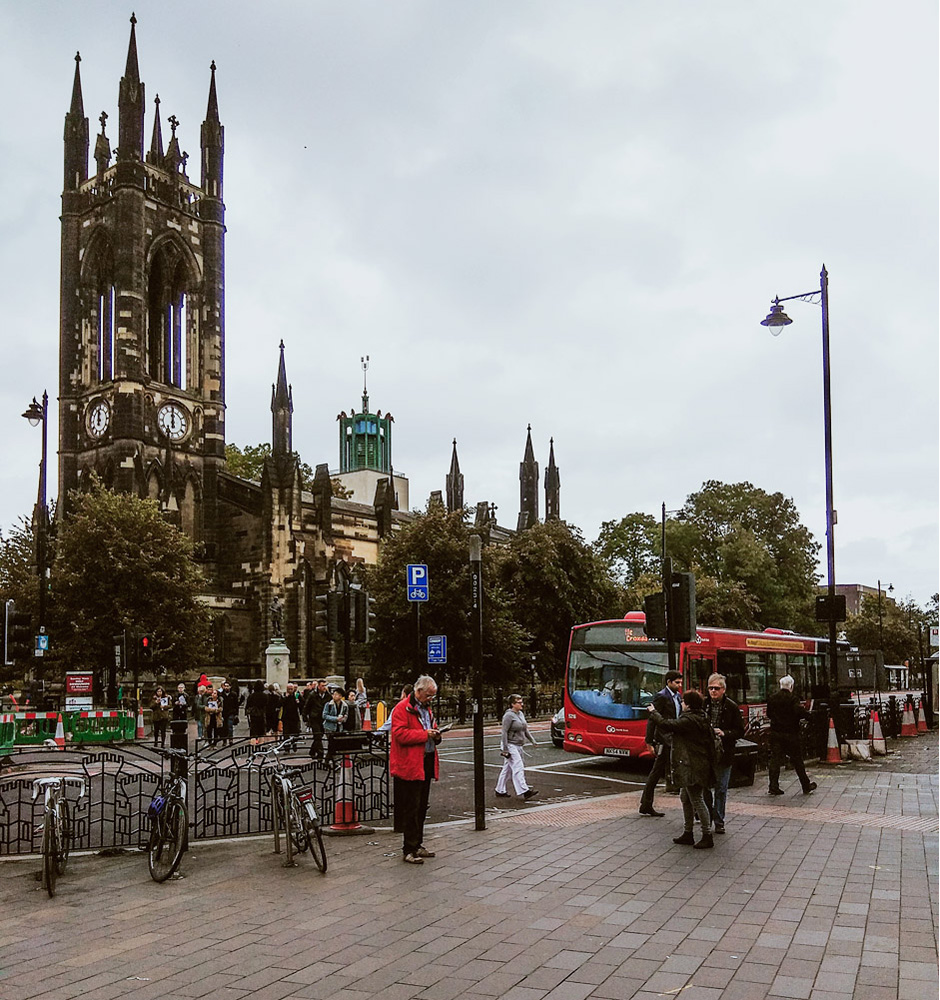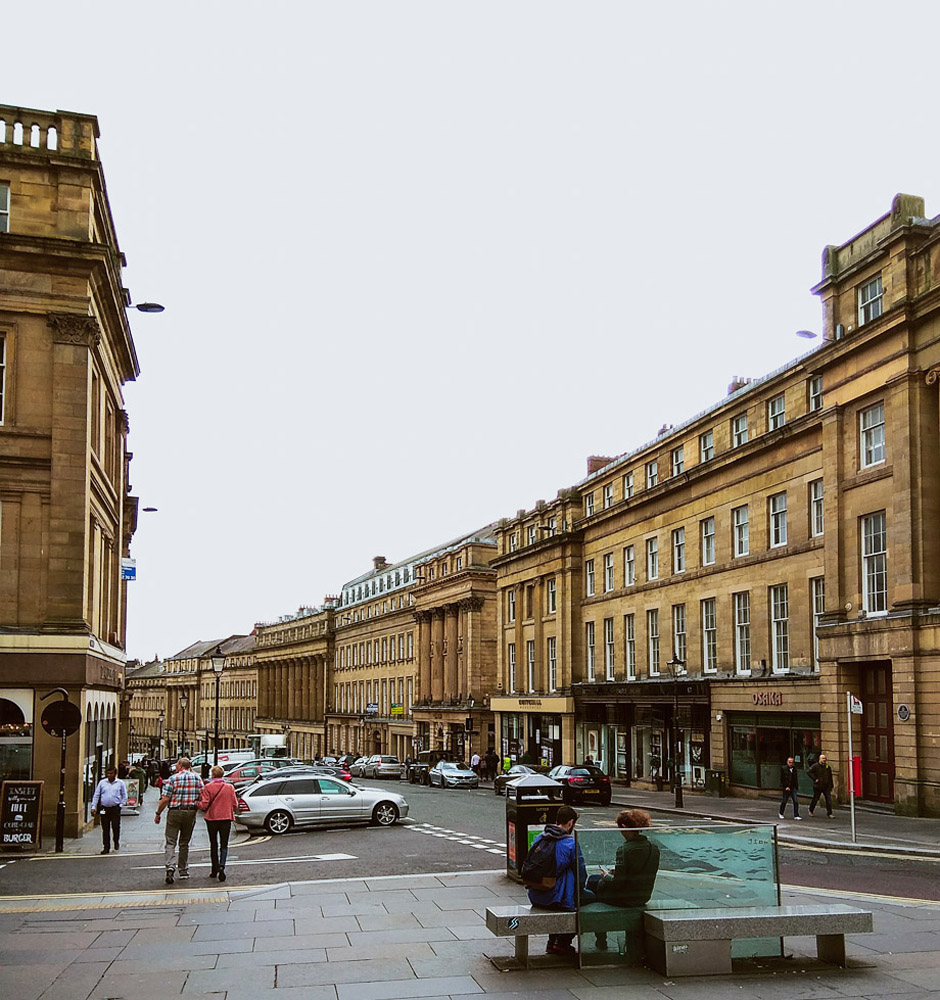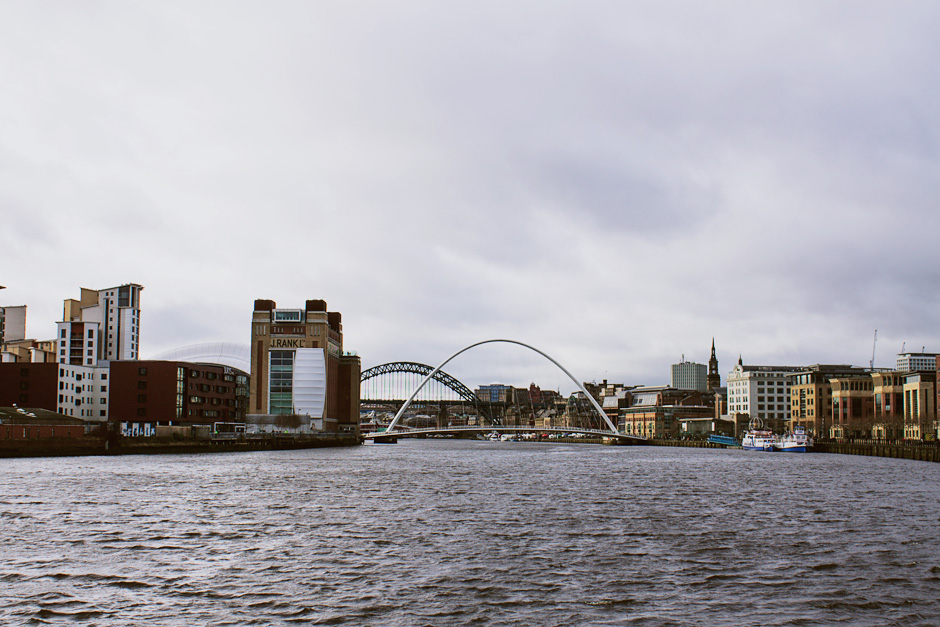 If your friends' friends are all retired, and your sailor friends have left the Newcastle docks, Airbnb is the way to go! It's probably the best option for a budget stay in the city. Prices for rooms are around £20 a night, apartments from £40 a night. For neighbourhoods it's best to look at Jesmond, Princess Square or Leazes. Do have a look at Gateshead – although it's not the same city administratively, if you choose something close to the river you can enjoy all the delights of Newcastle.
Also, Newcastle has good couchsurfing, so if you want interesting introductions and even more insider information from locals, it's a good time to check it out. In general, living far from the center in Newcastle is not advised, unless it's Jesmond, because there are few vivid experiences and worse infrastructure.
If you prefer the sea, you can rent a room or apartment in Whitley Bay or Tynemouth. The subway can take you into the city center (about 30 minutes) and in the evenings you can listen to the waves and sip local beer. It can get pretty crowded in the summertime, so book ahead.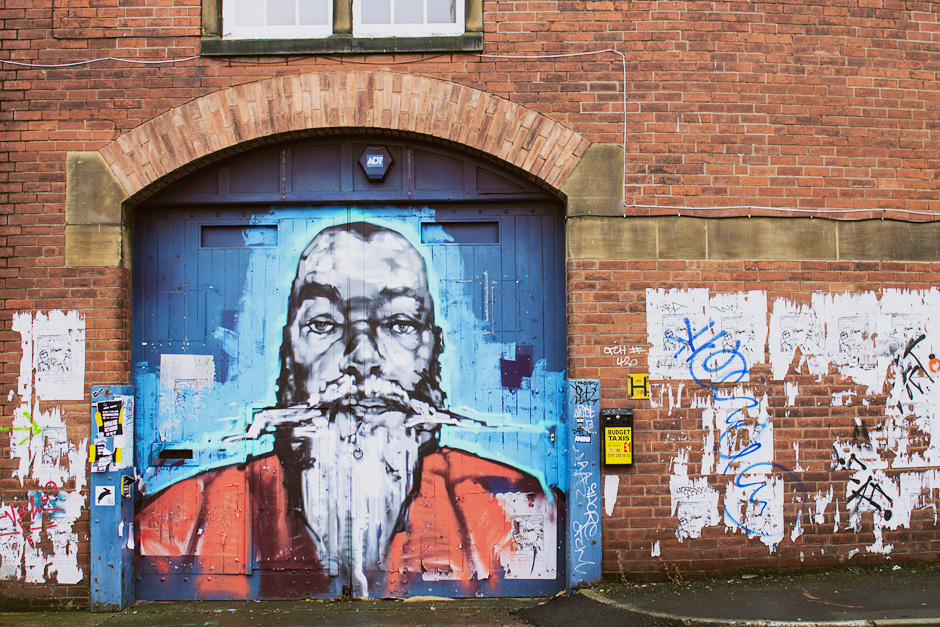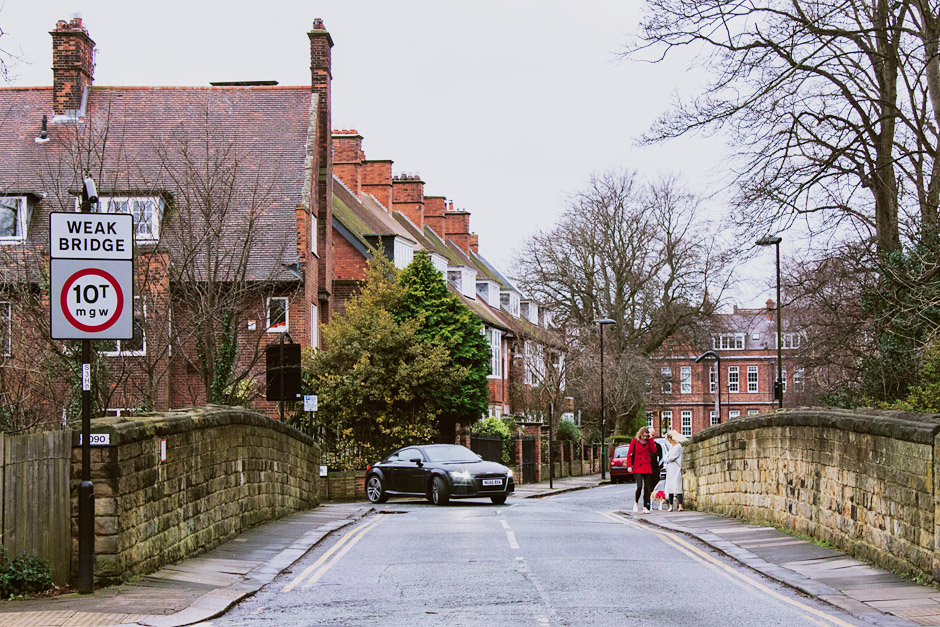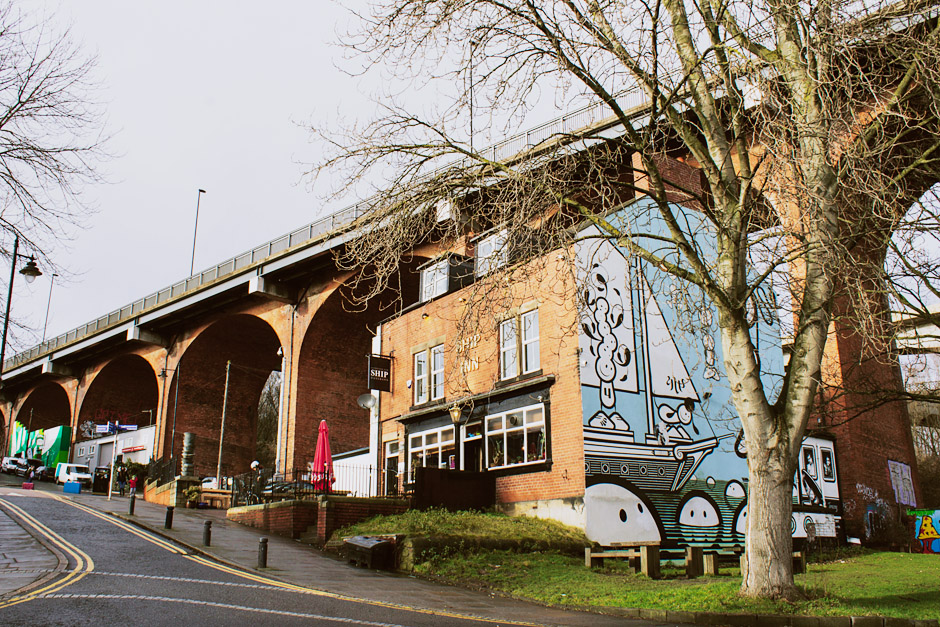 Newcastle's famous literary landmark is the Modern Tower (34-36 Stowell St, Newcastle upon Tyne NE1 4XQ) . Architecturally, it's part of the city's ancient wall, one of the smaller rooms where famous literary figures gather each year to present their works to the public. Check it out while strolling nearby.
The city has its own chinatown, the grand archway entrance to which is very close to the city's most famous sporting venue, St. James Park Stadium (Barrack Rd, Newcastle upon Tyne NE1 4ST) . It's the home arena of the Newcastle United soccer team, now playing in the English Premier League, so if you're lucky with your visit dates, you can catch some real top quality English soccer. You probably can't get tickets in advance, so it's worth getting to the stadium early and trying to buy hand-me-downs.
Next to St. James is the city's oldest park, Leazes Terrace . It was laid out in 1830, and although it is now in the heart of the city, the lack of highways inside the park can make it a great place to get away from the hustle and bustle. If you love all things green and natural, you can head straight from Leazes to Town Moor, a huge English park that you can walk around all day, enjoy fields and cows, and check out the Wylam Brewery (Palace of Arts Exhibition Park, Claremont Road, Newcastle upon Tyne NE2 4PZ) in the evening.
The Hatton Gallery (King's Rd, Newcastle upon Tyne NE1) is on the campus of Newcastle University, famous for its art schools and you can also see regular displays of art by visiting artists and students. Admission to the gallery is free, and on the way there you can explore the old university buildings and get into the educational spirit of old England.
Not far from campus you'll find another excellent gallery – Laing Art Gallery (New Bridge St, Newcastle upon Tyne NE1 8AG), which opened in the early 20th century and still offers great exhibitions and free entry. If you're freezing to walk around, it's a great option for keeping warm. You can walk to it along the most famous shopping street in the city – Northumberland street .
Then you can go to one of the city's biggest attractions – the Grey Monument (150 Grainger St, Newcastle upon Tyne NE1 5AF), which is also a major meeting place for locals. It was built in 1838 in honor of British Prime Minister Charles Gray, Earl Grey II, who was originally from this part of the country. There's an observation deck at the top that offers a great view of the city, but tickets are limited, so check ahead here. By the way, the famous bergamot tea variety, Earl Grey, was named after this very Gray.
Walking down the street, you can reach the main Anglican cathedral in the city – St. Nicholas Cathedral (St. Nicholas Sq, Newcastle upon Tyne NE1 1PF), where in addition to services sometimes show movies. Not far from the cathedral are the structures of Newcastle Castle. There are not many of them, so you can just walk around and those who are particularly curious can look inside, tickets are £7.
The most photogenic spots in town are the Tyne bridges. Almost all of them have walkways, so head there near sunset to get your best shots. High Level Bridge, Tyne Bridge, and Millenium Bridge are your main landmarks.
Millenium Bridge takes you to the huge contemporary art museum BALTIC (S Shore Rd, Gateshead NE8 3BA). This is the city's premier exhibition space and hosts some of the best art events in the entire region. Admission is free, and there are many exhibit tours throughout the day.
Newcastle has a vibrant art scene, so there are plenty of residencies where you can see artists' work and even get in on a workshop. Check the websites of Ouseburn Studios, Breeze Creatives, The New Bridge Project, and 36 Lime Street for exhibition schedules. If music culture appeals to you, Cobalt Studios (10 Boyd St, Newcastle upon Tyne NE2 1AP) is definitely worth a visit – body-talk and poetry nights, food and drink all in one place. World Headquarters (10 Carliol Square, Newcastle upon Tyne NE1 6UF) is another music venue that was the start of Newcastle's underground culture and is now famous for its inclusive politics.
The Lit & Phil Literary and Philosophical Society (23 Westgate Road, Newcastle Upon Tyne, NE1 1SE) is the largest independent library in the world outside London. It was founded over 200 years ago by an English minister and still keeps the spirit of the times. You can spend hours wandering between the shelves and looking at books from 200 years ago – they're freely accessible and no one will hiss when you open another one. You can even sit down on a couch and have a coffee or join a free library tour, check out the dates here.
And, of course, you have to go to the sea! You buy your subway tickets (all-day tickets are best) and ride to Tynemouth station. On Saturday there's a market right on the station with all sorts of goodies and pretty things, so you can shop. From the station you head down to the seaside, along Front Street, where you can grab a coffee from Coast Kitchen and Bar (69A Front Street, Tynemouth, Tyne & Wear, NE30 4BP) on the way. You can start at Tynemouth Priory and Castle (Pier Rd, Tynemouth, North Shields NE30 4BZ ) (entry £5.60) or head straight to Tynemouth Beach to sample your first fish & chips with the locals in the wind and cold at Riley's Fish Shack (King Edward's Bay, Tynemouth NE30 4BY). From there you can just walk along the shore and enjoy the sea views, watch the locals walking their dogs, or even try surfing (Longsands Surf School will help you). In a full day, you can easily walk the rest of the way or drive to St. Mary's Lighthouse. St Mary's Lighthouse (St Mary's Island Causeway, Whitley Bay NE26 4RS), where you can often see dolphins.
Top 10 things to do and see in Newcastle
Top 10 things to do and see in Newcastle
Video: Don't buy those protective glasses for your smartphone and tablet! 2022, Sept.
Known for its diverse culture, history, exceptional food and drink, Newcastle is home to some of the UK's most popular tourist attractions. Below is a list of the top ten things to do and see in the vibrant city of Newcastle.
Museum of the Great North: Hancock
Built in Newcastle as a natural history museum to house the expanding collections of the Northumbria Natural History Society, the Great Northern Museum: Hancock is a popular family-run enterprise, offering a variety of exhibitions and expert talks, as well as courses and activities for children. With a great variety of features, including the Living Planet and the world of the ancient Egyptians, this magnificent museum is sure to provide an insightful and meaningful experience.
Price: free admission
Opening hours: Mon-Fri 10:00 am to 5:00 pm, 10:00 am to 4:00 pm, 11:00 am to 4:00 pm
Beware: a planetarium show that makes visitors travel through time and space
Barras Bridge, Newcastle-upon-Tyne, +44 191 208 6765
Laing Art Gallery.
Founded in 1901, this vintage gallery showcases outstanding historical and contemporary works of art, as well as an educational space, store, café and area exclusively for young children, making it the perfect family day out. Hosting a large number of exhibitions that trace the origins and heritage of art movements and celebrate the work of local celebrated artists, the Laing Art Gallery is an essential destination for tourists hoping to experience great culture in an afternoon.
Opening hours are Tues-Sat. 10: 00-17: 00, Sun.
Beware: Laing Cafe is a cozy cafe with lots of tasty bites.
New Bridge Street, Newcastle-upon-Tyne, +44 191 232 7734
Theater Royal
Established as one of England's leading theaters, the Theatre Royal is an ancient and magnificent building that was built in the 1700s. Opera Sir Ian McKellen as one of his favorite theaters, The Royal Royal retains an impressive reputation. With neoclassical interiors and a wide range of productions, including family shows, drama, West End musicals, comedy and ballet, The Royal Royal offers something for everyone's entertainment.
Hours: box office, Monday through Saturday, 9 a.m. to 8 p.m.
Watch out for: an afternoon tea theater offering that adds luxury to the experience
100 Gray Street, Newcastle, +44 115 989 5555
Eldon Garden Shopping Centre
Offering an enticing array of premium lifestyle and fashion brands, boutique shopping and café bars, Eldon Garden Shopping Centre is a famous and commendable landmark. Designed as an inspiring retail destination, the Eldon Garden Wellness Center offers visitors a unique atmosphere, beautifully designed and tastefully decorated. With a great variety of amenities, the mall caters to many styles and preferences.
Price: medium to luxury
Opening hours: Monday to Friday 9 a.m. to 6 p.m., 9 a.m. to 6 p.m., Wed 9 a.m. to 6 p.m., 11 a.m. to 5 p.m.
Follow: Espresso Lounge, which creates a relaxing environment for visitors while they shop
Percy Street, Newcastle-upon-Tyne, +44 191 261 0117
Newcastle Castle.
With a history spanning nearly 2,000 years, this ancient building has plenty to connect with tourists hoping to delve deeper into the city's history. The Newcastle Castle Hotel offers a fantastic educational program that is equipped with modern amenities. This is a truly insightful and educational visit. Newcastle Castle is the perfect place to visit for interactive learning. It is designed to inform the public about the city's heritage and medieval history.
Opening hours: 10 a.m. to 5 p.m.
Watch out for: exciting upcoming events that include murder mysteries
Black Gate and Castle, Garth Castle, Newcastle-upon-Tyne, +44 191 230 6300
St. Nicholas Cathedral.
Built during the 1000s, this ancient building offers plenty of rich history. St. Nicholas Cathedral is a magnificent building that offers spectacular views of the city. Pleasantly welcoming visitors from all sides, tourists are encouraged to use the cathedral as a means of worship, to explore the treasures of the temple of monuments and as a retreat from busy city life.
Price: free admission
Hours: Mon-Fri 7:30 a.m. to 6:30 p.m., 8 a.m. to 4 p.m., 7:30 a.m. to 6:30 p.m.
Watch for: The Lantern Café, which offers plenty of light bites, homemade pastries and coffee
St. Nicholas Square, Newcastle-upon-Tyne, +44 191 232 1939
Jesmond Dene.
A narrow wooded valley acquired in the 1850s, this beautiful landmark offers visitors the other side of Newcastle. With a rich variety of wildlife such as rabbits, parrots and ducks, Jesmond Dene provides the perfect getaway for the family. Offering a wide variety of greenery and flowers, as well as a number of waterfalls, Jesmond Dene creates a tranquil and unforgettable experience for those who appreciate what nature has to offer.
Price: free admission
Hours of operation: open anytime
Watch out: a pair of mute swans that are often seen cruising the reserve
Jesmond, Newcastle-upon-Tyne, +44 191 440 57 20
Blackfriars Restaurant.
Known for its unique variety of exclusively tasting dishes, Newcastle has something to offer hungry tourists. In particular, the highly regarded Blackfriars Restaurant offers a fine selection of traditional British cuisine and has been described as one of the city's most recognizable restaurants thanks to winning several awards, such as Taste of England. Serving succulent dishes like beef stew, cured duck ham and mini crab cakes with sweet chili sauce, Blackfriars produces a touch of sophistication and elegance.
Hours are Monday through Saturday, 12:00 to 11:30 p.m., 5:30 to 12:00 p.m., 12:00 to 4:00 p.m.
Watch for: saffron, brie and almond pies
Friars Street, Newcastle-upon-Tyne, +44 191 261 59 45
St. James Park.
Home of Newcastle United Football Club, this magnificent stadium is one of the city's main attractions. With an incredible capacity of over 52,000 visitors and hosting major soccer games, St. James Park has also been used as a rugby and charity soccer event venue, and has even been used as a movie and reality TV set, it's an incredibly popular attraction.
Opening hours: depends on events.
Watch out: The stadium also plays host to a wide variety of rock concerts throughout the year.
Barrack Road, Newcastle-upon-Tyne, +44 844 372 18 92
Madame Coo.
With extravagant décor and a wide range of fruity cocktails, Madame Ku is one of the most popular bars and nightclubs in Newcastle. From traditional famous cocktails such as mojitos, piña coladas and daiquiris to frozen drinks and champagne cocktails, visitors to Madame Ku are sure to be spoiled for choice. Visitors who sign up at the club are also entitled to a £100 meal and drinks, making Madame Koo the perfect place to attend for an inexpensive night out.
Hours of operation are Wed. 9:30 a.m. to 11 p.m., Monday through Friday, 5 p.m. to 11 p.m., 9:30 a.m. to 11 p.m.