Guide to Ischia


AnastasiaZ
Italy is a very beautiful country with a rich history, unique nature. There are a lot of places worth visiting. Of course, everyone knows about it. But often the question arises where to go. If you have already visited the main historical part of Italy. And the main purpose of your trip is just a vacation, then consider the island of Ischia. It is the largest and most beautiful island in the Gulf of Naples.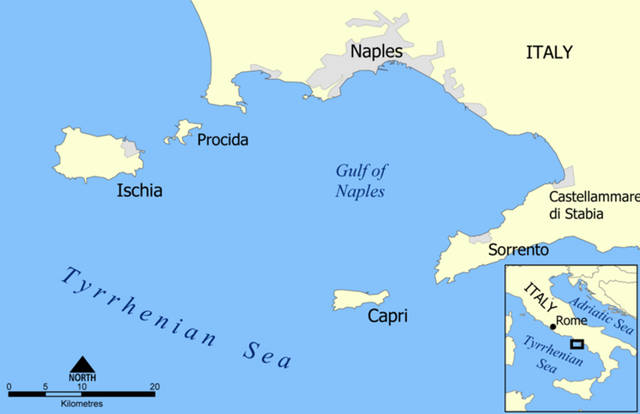 Ischia is on the map relative to mainland Italy.
Picturesque landscapes of Ischia, olive groves, rocky mountains, beautiful beachesAll this combined, attracts tourists from all over the world.
This year I opted for the island of Ischia. Compared with other places, it seemed to be not so much popular with tourists, but the rest here were not a few, I will tell you. They come here not only for the beach holidays, but also to see the local attractions, both cultural and natural. Also, this unique place, since ancient times, has been famous for its thermal and mineral springs.
Ischia is an island of volcanic origin, though this applies more to the west coast.
You can reach Ischia by ferry from Naples. The island is buried in verdure. Vineyards and oranges grow everywhere. By the way, the Italians themselves call this place the best in terms of winemaking. The local population is very good-natured and hospitable. It is customary to smile here.
Where to stay in Ischia?

Antalya Suite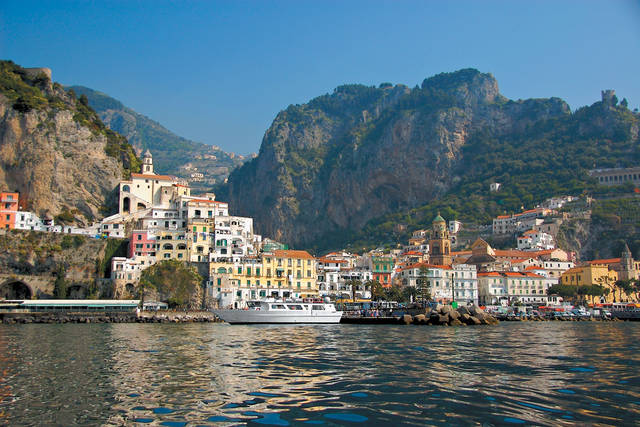 Despite its relatively small size, on Ischia there is a fairly large selection of hotels and various kinds of real estate options, which are designed for accommodation and comfortable stay on the island, during the holidays. Moreover, it is not only objects for recreation, but also spa treatment, because Ischia has long been known for its thermal springs with radon and chloride-sodium mineral waters, as well as sulfide silt mud. Therefore, in addition to the sea, it is also a balneological resort. Ischia owes these features to its volcanic origin, signs of which are still evident in the periodic emission of steam from its bowels and sometimes in earthquakes. For this reason, tourist interest in the island is even greater.
I want to offer a few options as a place to stay in Ischia, which, in my opinion, you may like and be interested.
First call the beautiful and luxurious five-star hotel San Montano Resort & SPA. It is located not far from the bay and the beach of the same name, in principle, as the hotel itself – San Montano. I will describe some of its features and services provided to give you a general idea of it.
For guests, there are about a dozen options for the choice of rooms, different in configuration and comfort, from single rooms to double suites.
What excursions should be visited on Ischia?

Aleksandr
Let's look at some excursions that you can book on the island of Ischia in Italy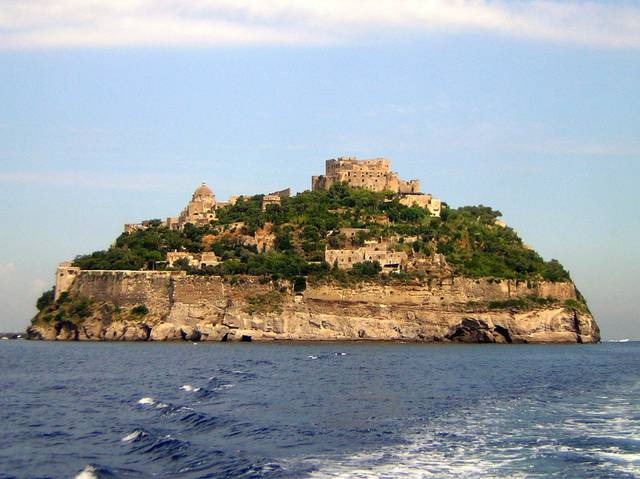 sightseeing tour on the island of Ischia
This trip is organized on Mondays, its price – 25 euros, the time it takes four to five hours.
During this tour you will visit the most interesting places on the island of Ischia, the program includes short stops. Six small towns – Forio, Serrara Fontana, Barano, Casamicciola Terme, Lacco Ameno and the central town Ischia – are united by a beautiful road that encircles the island. In Forio we will stop near the observation point, from which we can see the panorama of the wonderful Chitara Cove and Poseidon's Gardens. Then from the ancient fishermen's village of Sant'Angelo we will go to the beautiful old center of Ischia Ponte, where we will take a short hike. After that we will take the bus again.
Excursion to Rome
Organized on Tuesdays; cost 150 euros.
The capital was founded in 753 BC. There is no other city on the planet with so many historical monuments from all eras. Everywhere in this city you can feel the legacy of more than thirty centuries of antiquity: the history of birth, development, decline and restoration. When you get to Rome, you'll be imbued with the centuries-old history of the Eternal City, immersed in the atmosphere of art and get a powerful impression thanks to the majestic… read in full
What to see on Ischia?

Elvira
Ischia is a volcanic island located between the Gulf of Naples and the Tyrrhenian Sea, 40 kilometers from Naples. It has an amazingly picturesque landscape, so called for its "green" landscape and for the healing waters of its unique hot springs "island of eternal youth and beauty".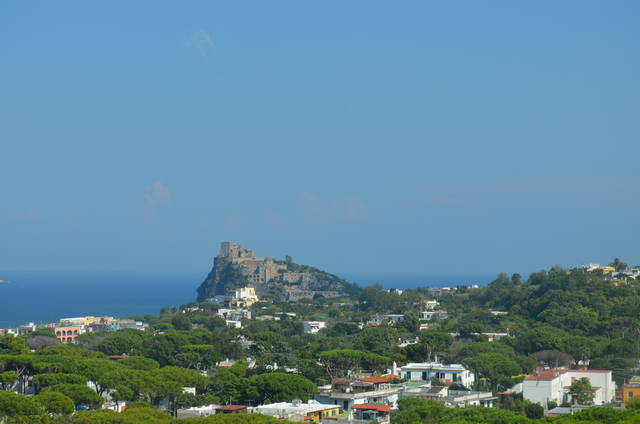 The thermal springs of Poseidon's Gardens, located in Forio, in Chitara Bay, is the largest complex on the island and is protected by UNESCO. 20 different outdoor and indoor pools with a unique composition of water, underwater massage, natural thermal sauna – all this will allow you to relax and improve your health.
Amazingly beautiful and picturesque Gardens of Negombo in the Bay of San Montano and the Gardens of Apollo and Aphrodite in Sant'Angelo, delight not only the body but also the eye. These parks offer fabulous views of the sea and the surrounding area, and the thermae themselves have a variety of pools with different temperatures, whirlpools and a natural sauna in the grotto.
In the bay of Carthoramano, thermal water fountains gush directly into the sea, forming natural spa pools. All this pleasure is absolutely free and can be reached on foot from Ischia Ponte.
But not only the lush Mediterranean vegetation, thermal springs and hot healing sand attract tourists here. The island is interesting with its attractions, which, although not as many as in the mainland Italy, but they deserve attention no less than the architecture and sculpture of Verona, Siena or Parma.
Weather on Ischia by month:
Favorite place in Italy.
Ischia is my favorite place in Italy. If I could, I would spend three months a year there, just like when I was a kid on vacation at my grandmother's house. Madly beautiful place, the nature of fascinating, bright – blue sea, pine trees, unusual, light – emerald color, flowers, vineyards, lemon gardens – all so beautiful that be sure to return here many times.
Coming here for the first time, I chose a tiny town of Sant'Angelo. It is small, with neat multi-colored houses, covered with flowers, it is quiet and peaceful. People walk on foot, sometimes, you can meet a funny little electric car carrying the suitcases of the tourists. Small, like a toy port.
Mostly people come here for the thermal waters and therapeutic mud. In the area of Sant'Angelo there are special thermal parks: "Tropical" and "Apollo – Aphrodite", but I was not, I had enough pool with medicinal water in the hotel where I lived, such are in any hotel, and the sea. The town is part of the biggest beach of Ischia – Maronti. By taxi-boat (motor boat) went to the bay Sorgento, where the sources go into the sea. In small baths near rocks, local people cook eggs, the temperature in them is close to boiling. In Sorgento, in general, there were a lot of Italians, apparently this method of recuperation is popular among the indigenous population. The water in the baths is not as hot, but more than 15 minutes, is in it.