10 things to do in Ho Chi Minh City, Vietnam
Vietnam has only recently become a popular tourist destination among Southeast Asian countries. For the Russian traveler, this country is still terra incognita. These ten tips will help you figure out where to start exploring Vietnam: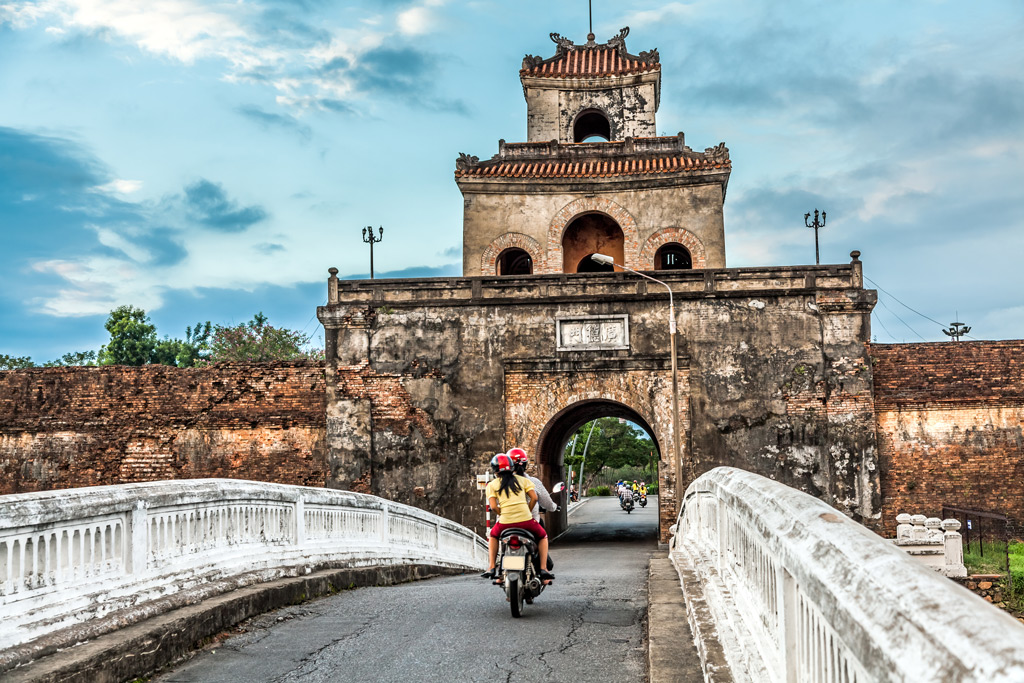 Rent a scooter
There is no urban public transportation in Vietnam as we are used to. There are no buses, streetcars or subways. Inside the city, most Vietnamese move around on scooters. Tourists follow their example. Gasoline is cheap, distances are short, and renting a scooter costs about one hundred and fifty dollars a month. Or about ten dollars a day. The final price, like everything in Vietnam, depends on your ability to haggle.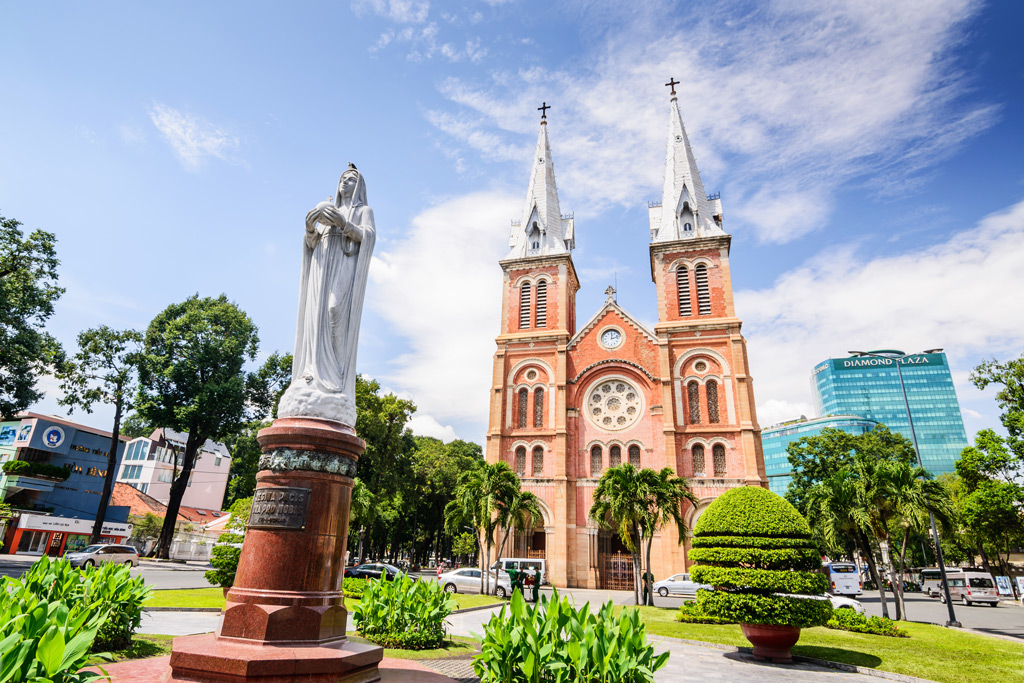 2. Visit Notre Dame de Saigo.
The first thing travelers who come to Ho Chi Minh City (old name Saigon), the capital of southern Vietnam, do is take pictures in front of Notre Dame de Saigon Cathedral. The structure was left behind by French colonists who missed their homeland. Notre Dame de Saigon is almost an exact replica of Notre Dame de Paris.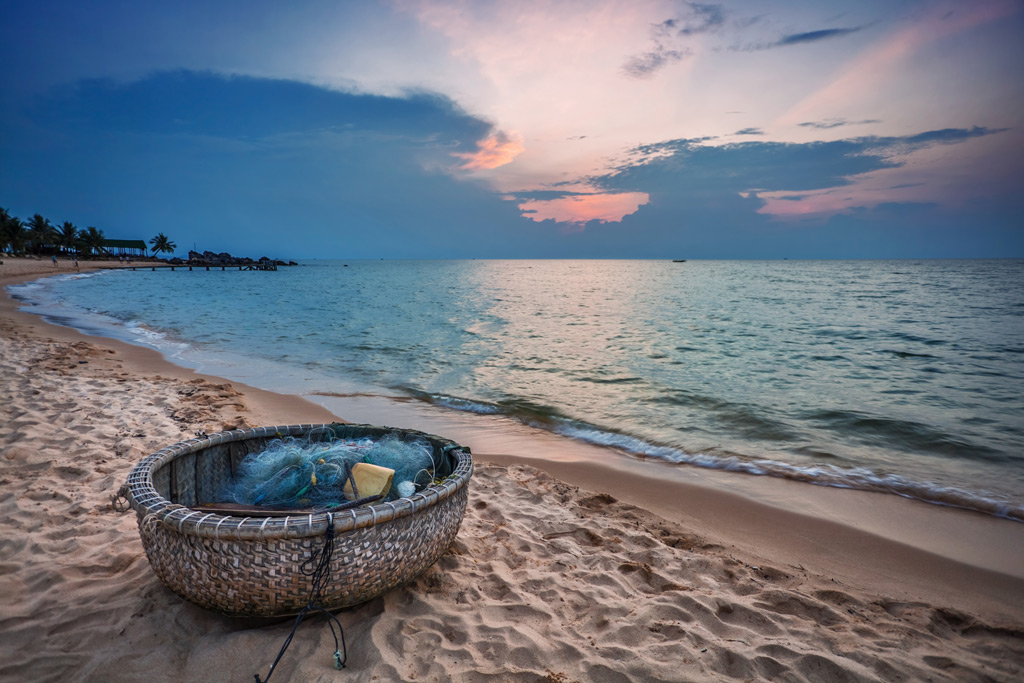 3. stay on Phu Quoc island
Phu Quoc is the largest Vietnamese island, which is located in the Gulf of Thailand near the coast of Cambodia. The main tourist attraction of the island is nature, almost untouched by industrial and tourist infrastructure. On the one hand, there are understandable inconveniences associated with this: you will not find museums and theaters on the island. On the other hand, sometimes you just want to lie on the white sand, occasionally dipping into the clear blue water. Of all Vietnam, the cleanest sea – on Phu Quoc.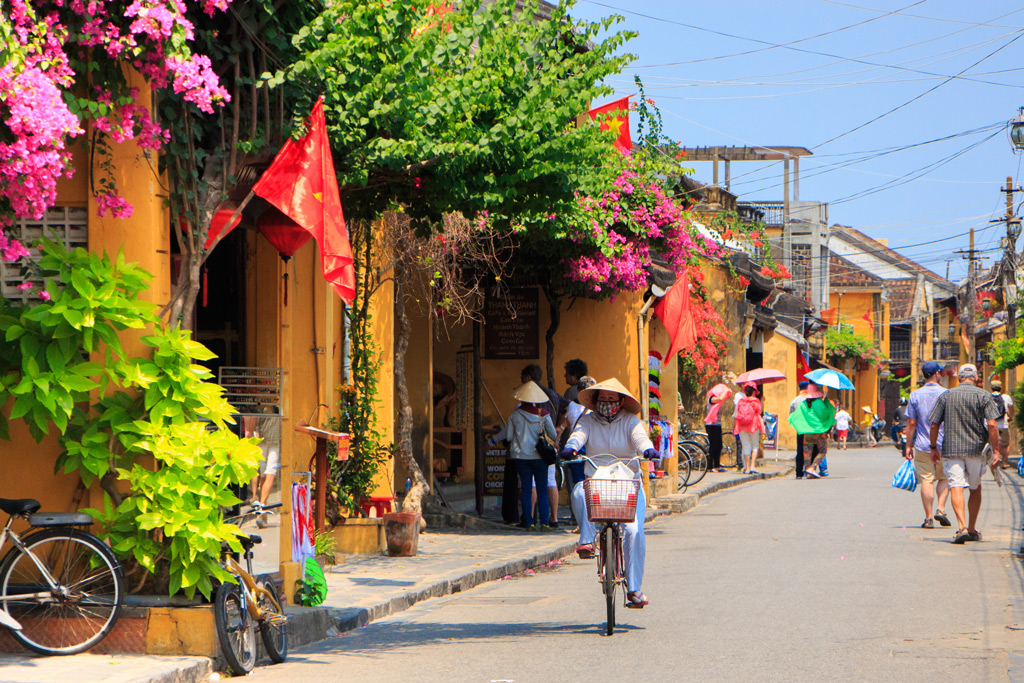 4. Order clothes in Hoi An
Hoi An is a small town in central Vietnam, which is unofficially called the "city of tailors." There are several dozen stores where any traveler can order any piece of clothing: choose the fabric, thread color, button size and shoelace length. The item will be made the next day, even if it is a complexly tailored shoe made of Indian buffalo leather. True, the buffalo at work, most likely, will be a regular cow, but the shoes will last long.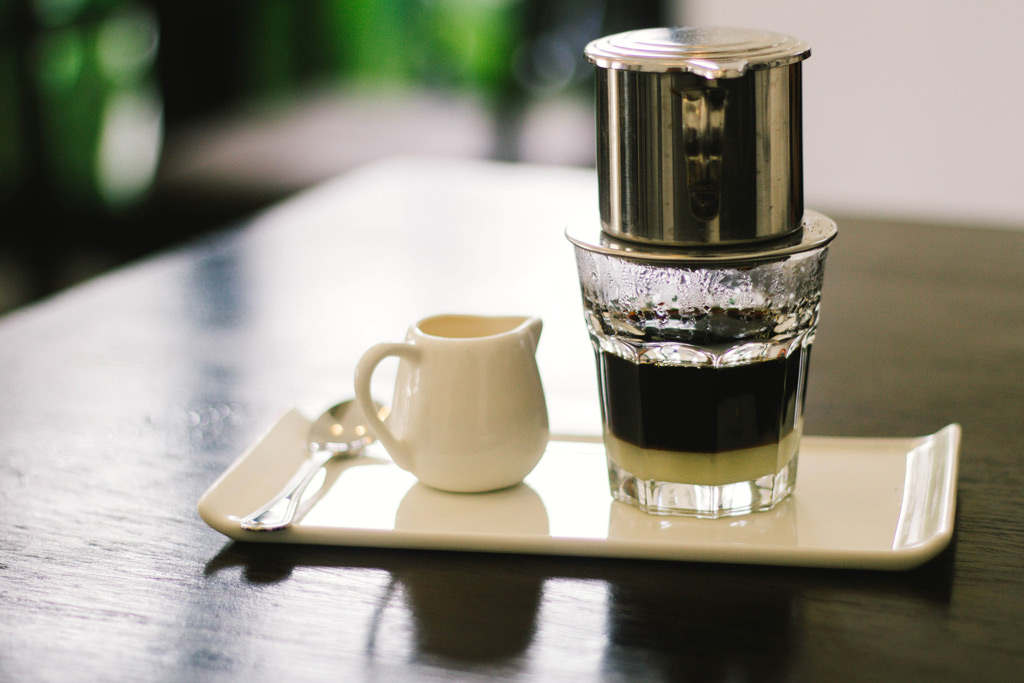 5. Try coffee in Vietnamese way.
Guess which country produces and sells the most coffee in the world? Okay, it's Brazil, but Vietnam is second only to it because it's 25 times the size of its territory. Since becoming one of the world's top 10 coffee exporters for the first time in 1995, Vietnam has managed to overtake all of its major competitors, including Colombia, Mexico, Indonesia and Ethiopia. You can buy coffee in Vietnam in any village. And this coffee will be better than in any coffee shop in the center of Moscow. The traditional way of making coffee in Vietnam is different from what you are used to: here the coffee is passed through a filter in a cup with condensed milk. The drink is rich and sweet, like a thick syrup.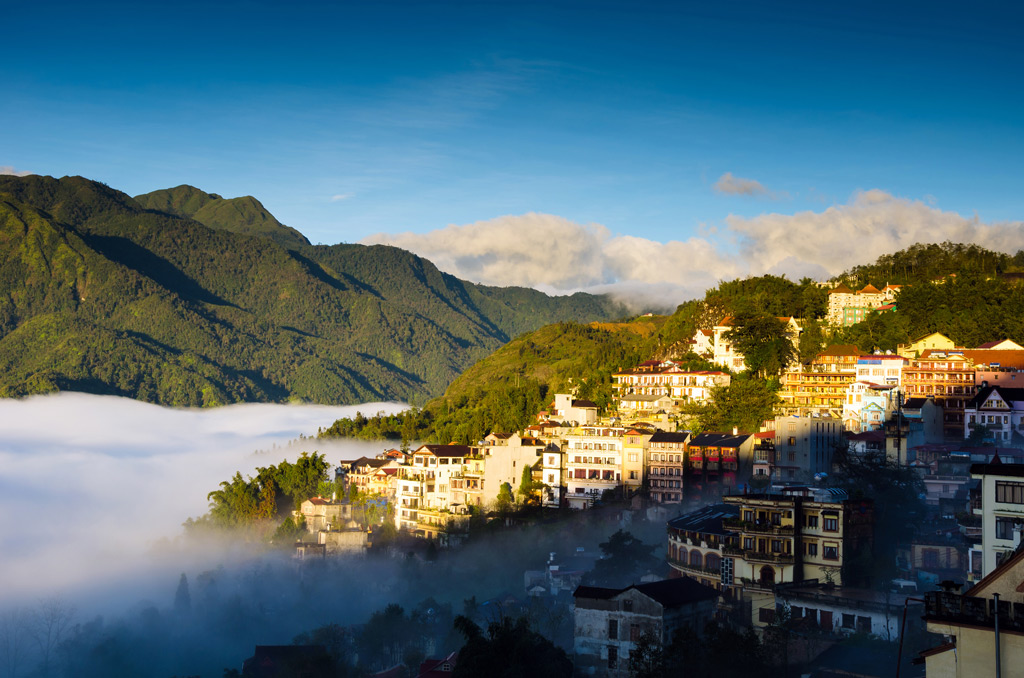 6. See the Sapa Valley
It is said that Sapa Valley is closer to the sky than to the ground. The valley is named after the small town of Sapa, which is located in the northwest of Vietnam, 1600 meters above sea level. If you want to see what Vietnamese clouds are made of, you are here. The town is surrounded by several Vietnamese villages whose people grow rice and corn, or raise livestock. To enter the village you have to pay a symbolic fee of $ 2-3 dollars. But there you can see how life in Vietnam, which has not reached the globalization.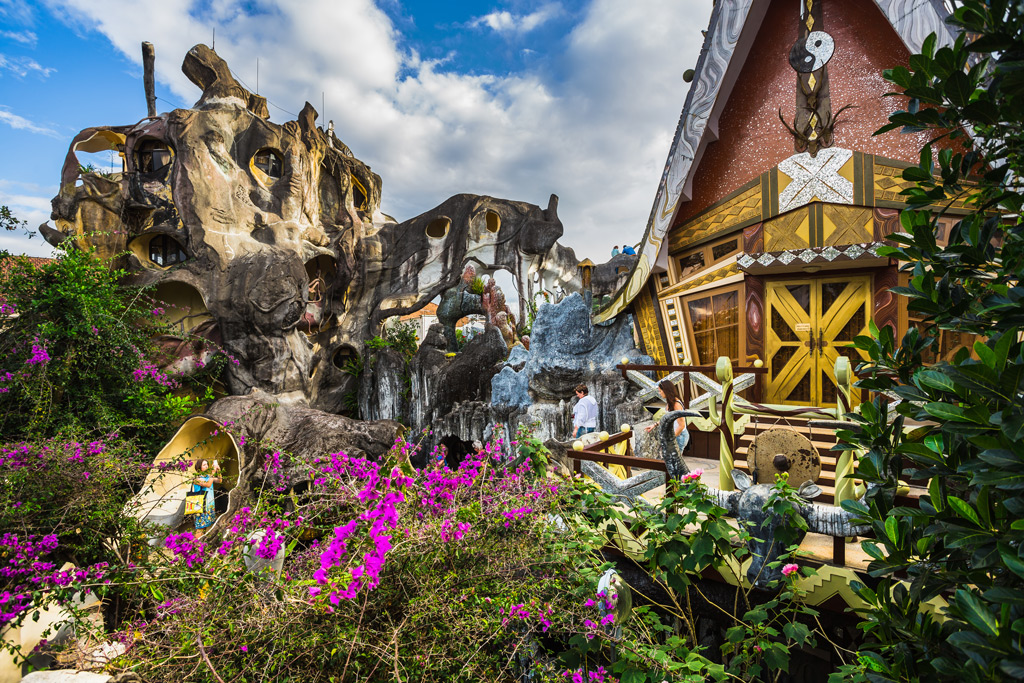 7. Overnight at the madhouse
The most famous attraction in the city of Dalat – "Crazy House". This is the name of the hotel, which for over a decade has been built by Dan Viet Nga, architect and daughter of the General Secretary of the Communist Party of Vietnam. "Crazy" building is nicknamed for its bizarre architecture: its contours resemble a fairy tale tree. An important condition for hotel guests is to vacate the room before 9 am, when "Crazy House" opens to visitors. Every tourist should have the opportunity to see any living room.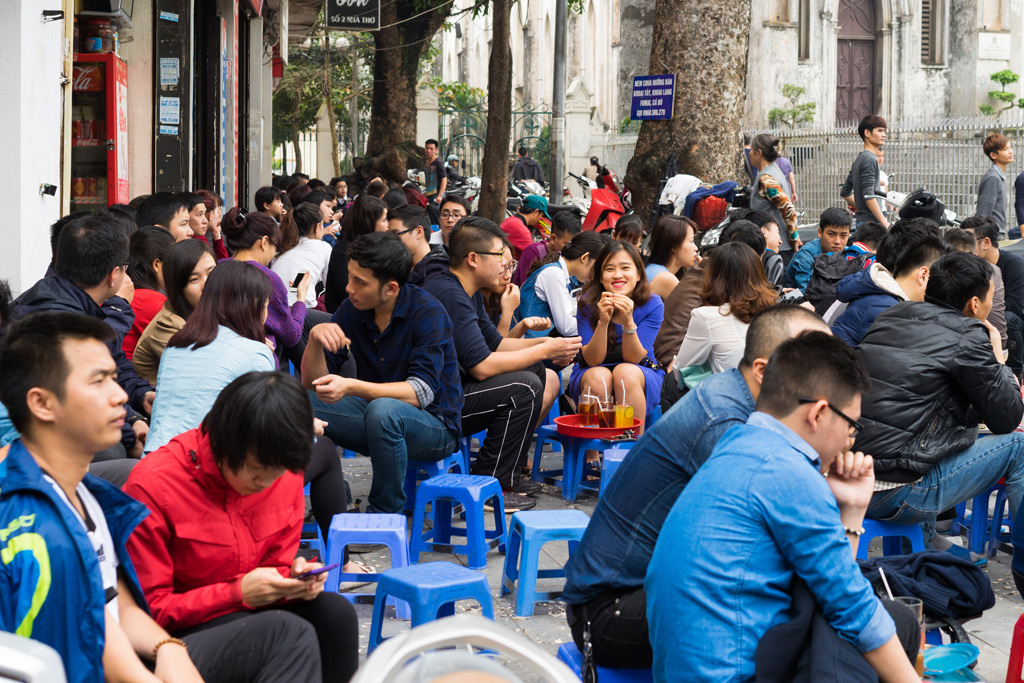 8. Try Pho soup at a street stall
For the Vietnamese, Pho soup is, like for the Russians, the central dish of the national cuisine. The difference is that the Vietnamese eat Pho soup for breakfast, lunch and dinner. A typical picture you can see on the street of any Vietnamese town: a street cafe, where under the awning on small, almost childish plastic chairs the Vietnamese are sitting and devouring quite not childish portions of Pho. The main ingredients in the soup are crystal clear chicken (or beef) broth, rice noodles, wheat sprouts, herbs, and lime. As you can see, the dish is quite light, so you can eat a lot of it.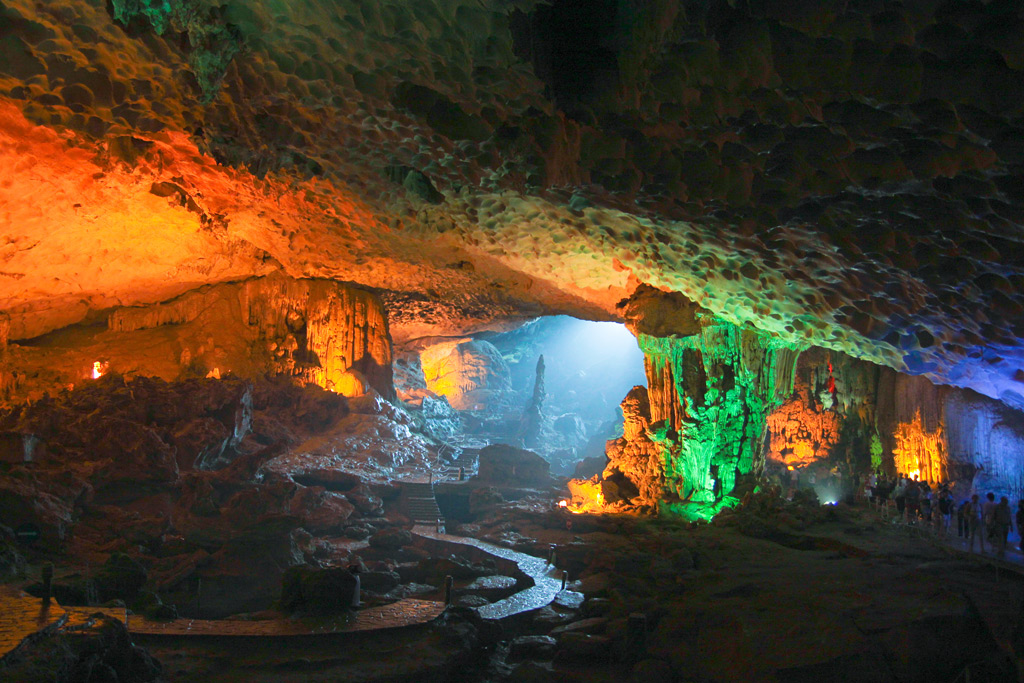 9. Go down to the Shondong Cave.
Although Vietnam is a relatively small country in terms of territory, the largest cave in the world is located here. In 1991, Vietnamese farmers accidentally stumbled upon a lost world in Phong Nha Kebang National Park (Central Vietnam, 500 kilometers south of Hanoi): a cave with an underground river, forest and meadows. And in 2009, British speleologists have confirmed – the cave Schondong is the largest in the world. In some places it reaches 200 meters in height and 150 meters in width. The cave is so wide and spacious that you can fly a sports plane inside it.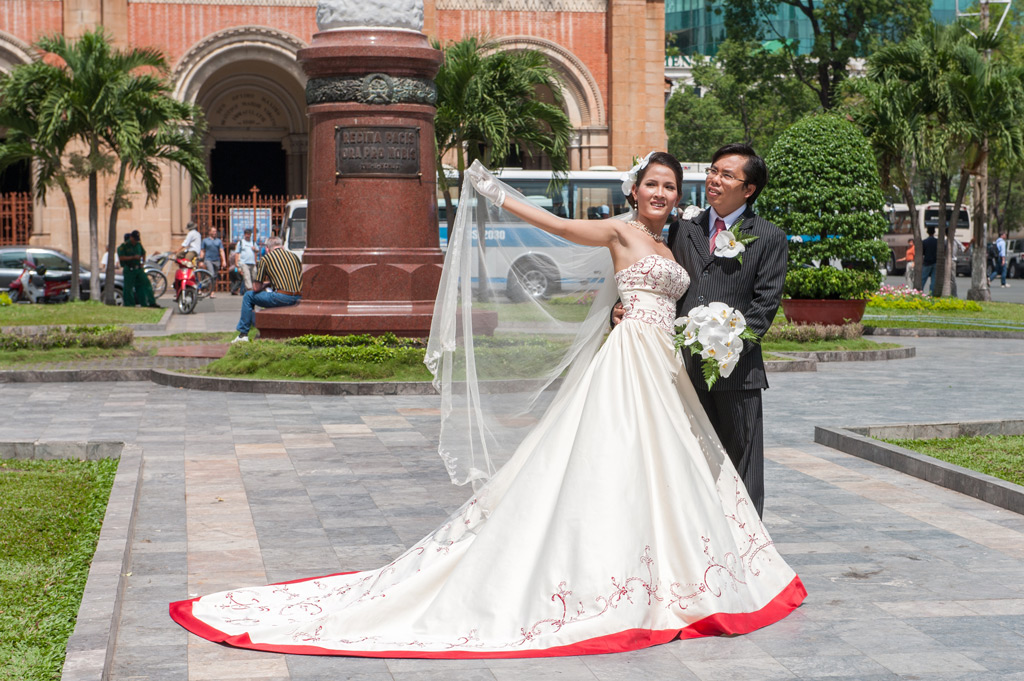 10. Make friends with the Vietnamese
The best way to get to know a country is to get to know its people. So that after your trip you don't feel like you missed out on something important, get to know some of the locals. The Vietnamese are a very friendly and open people who are interested in communication with foreigners, especially – with Europeans (and Russia, from the point of view of Vietnam, is part of Europe). Let us tell you a little secret: in Vietnam it is considered lucky to invite a foreigner to the wedding who comes from afar. So if you happen to be near a Vietnamese wedding – don't hesitate to come closer and congratulate the newlyweds.
Do not forget about our loyalty program, thanks to which your vacation can become even more pleasant.