What to see in Helsinki in one day
Tourists often make a connection in Helsinki. Instead of waiting for the next flight at Vantaa Airport, you can walk around the center.
There tourists admire the Gulf of Finland and the stylish architecture. Finns know how to harmoniously combine natural and artificial materials, simple and complex shape. Therefore, there are many unusual buildings, monuments and churches. In 2012, Helsinki was even awarded the status of the World Design Capital.
I made a walking route around Helsinki for 4 km. During the walk you can walk around the center at a comfortable pace and see the main attractions of the Finnish capital.
The route
Mannerheim Avenue is the main street of Helsinki. On the map, this is the stretch from Kiasma to the turn to the Esplanade Park. There are many stores, cafes, and popular Finnish department stores Sokos and Stockmann. Usually winter collections are on sale in November and summer collections in July. Sale in Finnish is ale. Even taking into account the euro exchange rate you can find things cheaper than in Russia.
The best time to go to Temppeliaukio is in the morning, when the light shines through the unusual roof. Photo: Jaakko Hakulinen/Flickr
Esplanade Park is a cozy linden park. In summer, it's nice to just sit on a bench and watch passersby.
Senate Square with its cathedral is one of the most popular tourist destinations in the city. In the winter, there are Christmas fairs and merry-go-rounds on the square. In summer, tourists sit on the steps of the cathedral and enjoy the view of the city.
You can go to the Kaisa and Oodi libraries as architectural museums or just to read books.
Kaisa-talo is the main building of the university library. The building is built so that when you enter you can see all the floors at once and the transparent roof. Each floor of the building is narrower than the previous one, so it resembles a spaceship.
Entrance to the library is free and does not require a passport. Many books in English are available to the public: take it and read it. Comfortable armchairs are arranged around the halls, some of them opposite the wide windows overlooking the city. You can read in them, have a coffee without the librarian's disgruntled stare.
Helsinki's central library, Oodi, opened at the end of 2018. It is a large three-story building with an unusual shape. Admission is free, there are books in Russian, Arabic and even Somali. In Oodi you can also drink coffee, go to the cinema and work at the computer.
The Helsinki Music House is a large cultural center in the city center. There listen to classical music and jazz. If you like concerts, I suggest stopping by there.
The House of Music has several halls, which are designed for different numbers of people. I like the large concert hall: in addition to the fact that it has great acoustics, the hall itself looks very classy.
Details
Language. Most Finns speak English fluently. There are also many Russian-speaking immigrants in the city. But before your trip, I still recommend downloading a translator: some inscriptions or menus are not translated into English. If you don't know Finno-Ugric languages, you won't be able to guess the meaning of words. For example fruit juice is hedelmämehu.
Flight. Through Helsinki, you can get cheap travel to other European cities on the Norwegian low-cost airline Norvidgin. If you get on sale, the flight to France or the Canary Islands will cost 2000 P one way. From Moscow to Helsinki you can get on "Pobeda". On average tickets cost 5000 P round trip.
Average cost of airfare from Moscow to Helsinki and back
We are looking for people who travel independently. If you have organized vacations in Russia, near abroad, popular resorts, or more exotic places – share your experiences with us.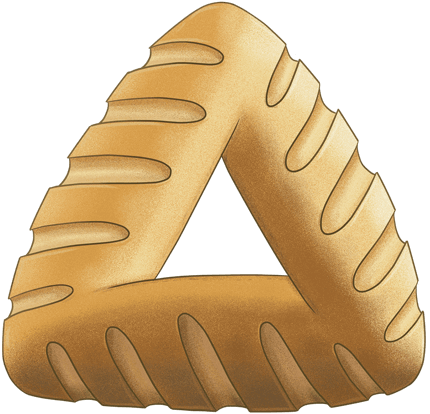 Get on the streetcar number 2 or number 3 and drive through all the sights. It is more difficult to write an article on what to do in Helsinki for TWO days.
I am there several times a year, there are always things to do )
Egor, There is also a zoo on the island. I have been to Helsinki 11 times and always had something to do.
Egor, it's easy – the second day, for example, Sveaborg.
1) You can eat at the Old Market Hall and the square nearby 2) If you have time and it's summer, it would be interesting to take a boat trip to Suomenlinna
Anastasia, for 7 euros you can get a decent portion of fried fish, similar to our smelt.
Anastasia, from 6 euros for ukha. I liked the fried salmon and smelt. For two about 20 euros. It's true that eating outside can be cold.
Anastasia, I do not remember, but cheaper than in restaurants. There are a lot of streetfood style shops – Scandinavian cuisine, soups, fish, etc.
Aleksey, how much is lunch at the market and what can you eat there? I have not been there.
I go to Helsinki 1-3 times a year, but mostly to events like hockey and concerts. For the 30th time there's not much to do in the city, so with friends (or alone) I go to Suomenlinna, there I get out of the fence and sit with a beer on the beach, waiting for the ferry to pass, it looks nice) And to eat there all the same better in fast food restaurants, but not in a McDak, but in Hesburger: portions more, prices slightly lower.
Suomenlinna is a great place, a fortress on an island not far from Helsinki. The ferry a year ago was 5 euros, departs from the waterfront, travels about 10-15 minutes. I advise to take a full day.
Marina, you can get on the ferry with a regular transport pass, which you can buy in the HSL app.
I would add another option to get to the center of Helsinki from the airport. An electric train for 5 euros, goes 25 minutes straight to the train station.
Temppeliaukio church in November 2018 the entrance cost 10 euros.
I would also recommend visiting: "Helsinki City Museum" Helsinki, Aleksanterinkatu, 16, this is on the corner of Senate Square. There are a lot of interesting things, interactive exhibitions, I spent three hours there. I was really happy. And the souvenir store was the cheapest there. I went to the IKEA museum in Helsinki, which was a great place to hang out. "Assumption Cathedral in Helsinki".
And in general, I download the app "izi.Travel" – it offers good hikes.
For a budget lunch I can recommend Deli Cafe Maya, for 12 euros (salad / soup / second / dessert / coffee / tea – as a buffet).
I was in Helsinki – 2 full days. For one city, that's a LOT. For example Debrecen was a lot of 3 days