Normandy forever: what to do in Deauville and Trouville
If you take the train at Gare Saint Lazare, in 2 hours you reach the sea at Deauville-Trouville station, the closest and, therefore, the most Parisian sea. More precisely, to the ocean, and even more precisely, to the English Channel. Two old bourgeois resorts, Deauville and Trouville, which share a station and a different style
It turns out that there are two Barrière hotels in Deauville: Le Normandy and Le Royal (actually even three, there's also Du Golf, but out of town). The girl at the front desk smiles: "Customers get confused all the time." Two main historical hotels of Deauville are not similar: grand Le Royal in Belle Époque style and Le Normandy, built in the Anglo-Norman style, reminding an illustration from fairy tales – with exterior wooden beams of tender green color, pointed roofs, carved skates on them, wooden terraces and a figure of a cat on the roof slope. It has just been renovated and was decorated by the famous French decorator Nathalie Rian – and that's where I'm going.
There's a persistent cliché: Deauville is hyper-bourgeois and expensive, Trouville is popular and accessible. As with any cliché, this turns out to be not quite so. Yes, Deauville is a development project of the Duke de Morny, half-brother of Napoleon III; Trouville is an old fishing village. Yes, all the historic luxury hotels are concentrated in Deauville, and Trouville's only grand hotel is in apparent disrepair and neglect. Yes, Trouville has a big waterfront market on Wednesdays and Sundays with fish, crustaceans and shells for sale by fishermen and their wives who stand at the counter right by the moored boat with the catch. Yes, there's no such thing in Deauville. There is no port there but a luxurious promenade of almost a kilometer long which you have to walk along it from one end to the other passing by the famous parasols which are the colorful umbrellas which usually stand in a folded up position and decorate the beach, equally famous beach stalls with the names of Hollywood stars, art deco beach buildings, in one of which there is now an exhibition of the touching semi-impressionist-half-academist third row Jacques-Émile Blanche, who I found there a wonderful portrait of Stravinsky, for example. Walk to Bénerville, to the promontory that closes the beach, and go see its historic villas, which you can read about on the way on the boards along the promenade.
Trouville beach, of course, is badly spoiled by numerous trampolines, slides, pony corral and other children's entertainment, which occupies about half of it. But if you walk patiently through it all, you'll discover a clearing with a high shore where you'll find luxurious bourgeois villas of the belle époque, one of which the little Proust even spent time with his mother. But the port of Trouville, where Jean-Louis Trintignant and Anouk Aimé boarded the boat with their children in the long, boring but beautiful film Man and Woman, is of course beautiful: two lighthouses on both banks of the river Touc, which here flows into the Channel and separates the two cities, red (Trouville) and green (Deauville), a long promenade and boats lying in the sand at low tide.
In Deauville, just across the street from Le Normandy, a new fashionable place has opened: the Brasserie Gabrielle. If Gabrielle's name appears in the name of the Deauville place, of course for a reason: exactly in this house in 1913, Gabrielle Chanel opened her very first boutique with revolutionary knitted and jersey clothes based on traditional marinière fish blouses. The menu is short and very articulate, built more around meat than fish, and generally with a slight Italian flair, which, I suspect, is what makes the place trendy. But there's also a totally traditional brazieri, Les Vapeurs, where it's about like that very "Man and Woman" movie, when the characters have dinner on the evening of a long day in Deauville.
And for fish you have to go to L'étoile des mers – the best fish restaurant in Deauville, as one very refined Parisian woman who loves and knows these places told me. Well, in general, of course, fish is in Trouville: and a small fish market-pavilion working every morning, and the market on Wednesdays and Sundays, and many fish restaurants in the city, and the only restaurant right on the beach, that is, on the sand of Trouville – Le Galatée – traditional French cuisine, good quality, without frills and special brilliance. But it will be the best sea view there is: you can just come at sunset, take a tarte tatin (it's excellent here) and watch the sun turn red and plunge into the English Channel.
In Deauville, on the other hand, you go to Pâtisserie Yvonne for dessert – they have the most delicious choux pastries in the world. This time I spent a long time trying to find the microcrepe, where the last time I tasted incredible crepes flambéed with Grand Marnier, when I ate one and walked some distance away, I just turned around and went back for the second one. It was just a tiny room where they were baked and sold over the counter, no tables, one counter I think. But I never found it, either it closed or I just forgot the place.
If you want to spend money – and in Deauville, surrounded by ideal local old ladies, it can come – besides all big luxury brands you can go to Rituals 57, where you have cheerful choice of worthy body things: gels, creams, etc. with good composition, – which will be very useful after the sea water and even without sun. There's also the wonderful Chez Deauville Optique, which has a great selection of sunglasses in general, but especially good is the British brand Taylor Morris, which is the only one sold here in France, apart from Monaco.
And one secret option, which I was told by the same nice girl at the reception of Le Normandy: you can take the shuttle that takes Barrière customers between Le Normandy and the Hotel du Golf, come to the high hill above Deauville, where the Hotel du Golf actually stands, get out on the terrace of the bar there, grab something depending on the weather and time of day, and sit in the middle of a perfect pastoral with perfect flower gardens, Wi-Fi, shining emerald golf courses and views of all of Trouville and the ocean. You can work, or you can just do it.
But the most important thing to do is to go to the bar of Le Normandy Hotel. Grab a tea (it costs 7 euros here, but it comes with chocolates, cookies, and sugar peanuts) or a glass, sit quietly in the corner at a table with a good view, and watch. The most important attraction here are the Parisian bourgeois old men and women who have been coming here for about the last 50 years, and before that, who came with their parents or grandparents. Look closely at the ladies with perfect hair styling, with old Hermès, Cartier or Jaeger-LeCoultre watches on their skinny hands, with Louis Vuitton or Lancel bags and Hermès silk brooches (in Deauville, by the way, literally opposite Le Normandy, one of the most beautiful Hermès boutiques – in an old Norman terem). I met someone there who every day was dressed in monochrome, that is, everything she wore, except her shoes, was picked up in the same tone. And not just gray or red – they were complex shades of turquoise, delicate lettuce, or fresh salmon. In about 15-20 years nobody will be dressed like that, and all this will only be seen in the movies. You have to have time to remember.
10 things to do in Deauville, France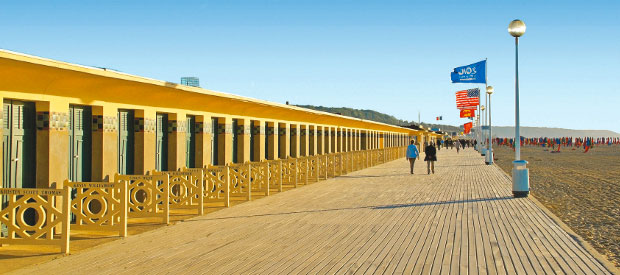 Deauville is considered the "queen of Normandy beaches. It is one of the most prestigious seaside resorts in France, with its races, port, international film festival, villas, casinos, luxury hotels and wide sandy beaches. As the closest seaside resort to Paris, Deauville and the surrounding area are named Côte Fleurie (the Coast of Flowers). A favorite destination of French high society, it is often referred to as the "Paris Riviera. Since the 19th century, Deauville has become a luxury resort for the high society from all over the world. It is an excellent family resort for the rich.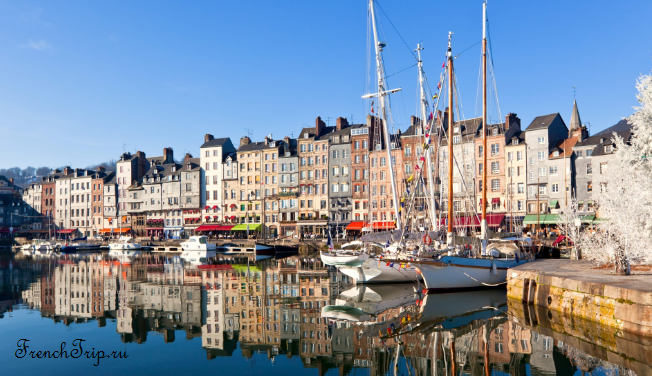 Deauville was built in 1859 specifically for the Parisian elite to find a personal resort, where they could bathe in the sea, not particularly suffering from the sun, and show off their wealth without fear of seeming tactless. The town was built by Duke Charles de Morny, a distant relative of Napoleon Bonaparte, on the advice of his wife, maiden name Princess Trubetskoy.
Coco Chanel opened her first boutique in Deauville in 1913 and introduced the fashion for tanning; in the 60s Claude Lelouche made a romantic film "Man and Woman". Deauville was also made famous in Proust's novel In Search of Lost Time.
Deauville weather:
Deauville travel guide:
Getting to Deauville:
Deauville is easy to get to by car as well as by public transportation, as there is a direct train directly from Paris to Deauville. Regional buses connect Deauville to Honfleur, Le Havre, and Caen.
By car:
How to get to Deauville by car (distance, travel time, cost of toll roads, parking).
From Paris to Deauville: 195km, 2h, 11.70€ for toll roads.
Parking in Deauville: map, costs
By plane:
The nearest airport is Deauville-St Gatien Airport (8 km from Deauville)
Flights: Cityjet, Ryanair from London and regional flights from Montpellier
Cab from airport to the city: 15 minutes, approx. 20 €.
Bus from the airport: Bus Verts, route 20, 1,70 €. Airport (45 km from Deauville) airport (45 km from Deauville)
By train: direct train line to Paris
From Paris (Gare Saint-Lazare), take direct train to Deauville (Gare Trouville-Deauville, terminal) or change to Lisieux.
2:03 to go, 3 trains/day, ticket 34.50€
By bus:
Buses to Deauville: timetables, routes, prices
Express buses : Caen-Deauville-Honfleur-Le Havre (route 20)
By ferry:
Caen-Ouistreham / Portsmouth ferries (6h), express ferries from mid-March to October (Fri – Sat, 3:45 in transit), www.brittany-ferries.fr
Le Havre / Portsmouth – Dieppe / Newhaven ferries, www.ldlines.fr
Around town: by foot
History of Deauville
The history of Deauville goes back to 1060 when Hubert du Mont-Canisy, the lord of the land, formerly known as Auevilla. In 1066 Hubert du Mont-Canisy followed William the Conqueror to England.
Deauville passed from one ruler to the next until 1860, and gradually became known as a great place for horses and sainfoin cultivation. Duke Charles Auguste Louis Joseph de Morny, half-brother of Emperor Napoleon III, turned Deauville into a resort for travelers at the request of his wife Sophia Sergeevna Trubetskoy and her collector friend Konstantin Rudanovsky. Before the Duke's death in 1865, some important investments were made that changed the history of Deauville. They included the railroad from Paris to Deauville, the Deauville racetrack and a small casino. Within three years, more than forty villas were built in the surrounding area and 200 rooms were completed at the Grand Hotel. Also, to the Duke de Morny's credit, a church and school were built in Deauville in 1863. In the same year "La Terrasse" was brilliantly established. It was essentially a complex of hydrotherapy baths and other therapeutic facilities, as well as a promenade of 1,800 meters along the coast.
After the death of the Duke, Deauville gradually grew, but it was not until the beginning of the 20th century that Desiree le Hoc, together with Eugène Cornuchet, pushed Deauville into another important period of transformation and development. The still famous Normandy Barrière and Royal hotels and casino opened in 1911 and 1913. Renovations were made, the racetrack was expanded, telephone lines were installed, yearling sales reached an all-time high, and up to 62 pools were occupied by English and French yachts. During these successful years, many luxury boutiques have opened in the streets of Deauville, including the first Coco Chanel store) as many stores from Paris decided it was worthwhile to settle in this promising Normandy resort.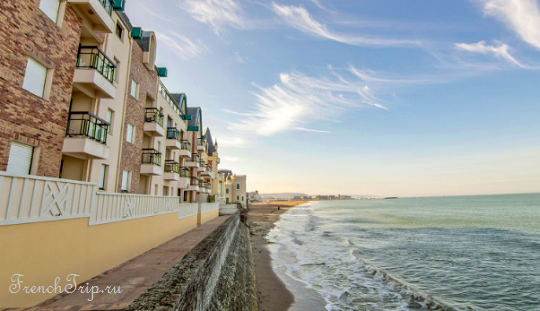 Sightseeing in Deauville:
A tour itinerary around Deauville will take you through the city's main attractions. Plan on about 2 hours for the itinerary.
Station .
This beautiful neo-Norman style building has been on the list of historic monuments since 2010. Note the murals in the lobby, created by Louis Hopen in 1932. They depict a map of Deauville-Trouville and Normandy.
The Morny Pool (le bassin Morny)
On leaving the train station, cross the street to finally see the sea, the slender rows of yachts in the Basin Morny, the first of Deauville's two ports, and across from it, the Presqu'île de la Touques, which has recently been completely redone so that about 45% is now given over to pedestrians and cyclists.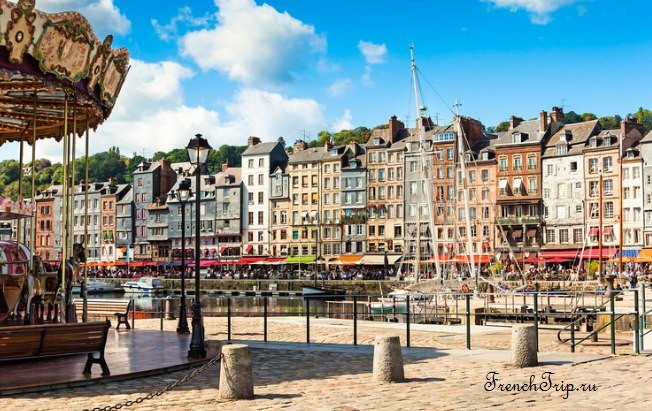 Place Morny
You can walk along Rue Désiré le Hoc to the center of Deauville's social life. On market days Place Morny comes alive. Before sampling the local produce, admire the statue of the Duke of Morny, the founder of Deauville, after whom the square is named.
Casino
Rue Eugène Colas takes you to a mini square with its valuable historical architecture. The luxurious Grand Casino of Deauville was built in 1912 in the spirit of the Tiranon in Versailles, in the Italian style. It opened with a performance of the Nezhinsky and the Russian ballet. It is here where one of the stages of the European Poker Series is held every year. Opposite the casino, near the entrance to the hôtel Normandy Barrière "Cour normande" is the boutique that Coco Chanel first opened in 1913, and where she created "Chanel Beige", inspired by the color of the sand on the beach.
Cross Boulevard Cornuché and walk along Avenue Lucien Barriere to the Centre International de Deauville and you'll finally reach the beach. "The Etablissement des Bains at Place Claude Lelouch, near the Baths of Pompeii built in 1923, will help you with all your beach needs. Deauville's beaches are fully equipped for sports and relaxation. At the beginning of the 20th century, bathing in the sea was considered indecent. The unspoken rule was first broken by Coco Chanel when she and her friend Boy Capel became the first swimmers of Deauville. Their "heroic swim" was front-page news.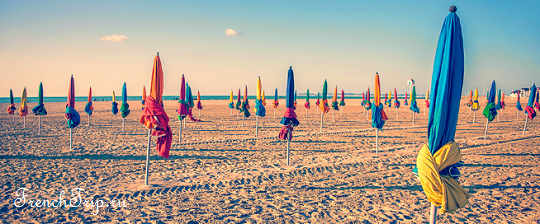 Promenade des Planches
A stroll along the beach by the water's edge has always been a social pastime in Deauville. The art deco beach booths on the beach are worth a visit. Many of them bear the names of famous film stars like Ingrid Bergman, Rita Hayworth and Humphrey Bogart.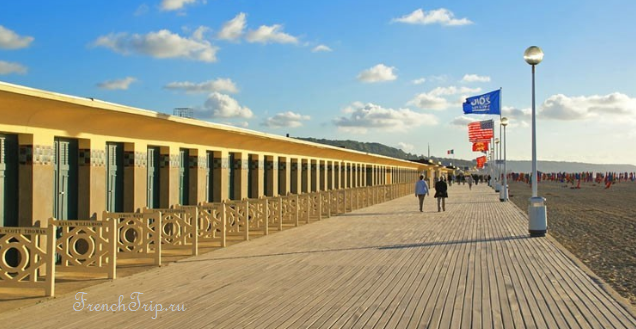 Strasbourg villa
Head back from the beach on Boulevard Eugène Cornuché. Go around the Royal Barrière, opened in 1913, and follow the Rue Jacques la Marois. On the sides, you'll see villas of different architectural styles. At the end of the street, turn right on Rue Fracasse , then left when you get to Rue de la République . After a short rest at the church of Saint Augustin, turn left on Avenue Hocquart de Turtot and walk to Villa Strassburger . Built in 1907 on the site of the Ferme du Côteau, which belonged to Gustave Flaubert, it is the most famous villa in Deauville.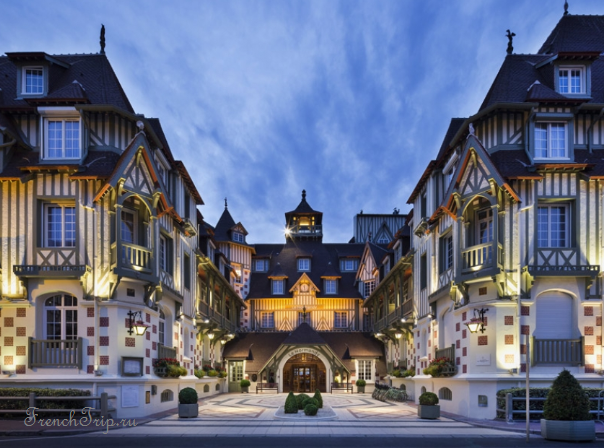 Hippodrome
Head back to Boulevard Mauger and walk along the 75-hectare Deauville-La Touques racetrack. Deauville has another racetrack, the Clairefontaine. The town hosts a number of horse races as well as prestigious polo games in the center of the racetrack.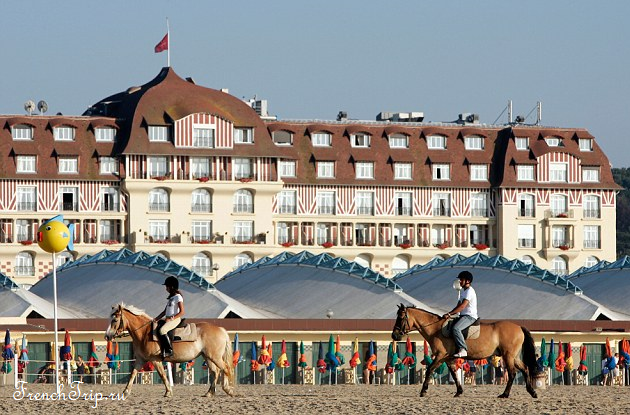 Map of Deauville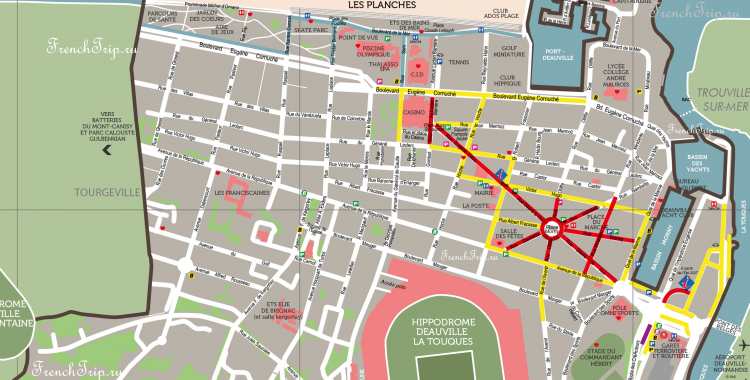 Events in Deauville
May – contemporary art exhibition
May – parade of convertibles and prestige cars.
July – jazz festival
September – American Film Festival
October – Paris-Deauville vintage cars rally (Paul Blanchard wrote a story about it).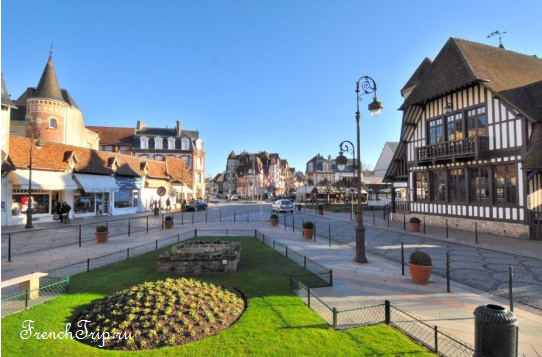 Around Deauville.
Grasse and Mont-Jolie coast (1.5 km)
Panoramic view of the sea, the Seine estuary and Le Havre.
Chapel of Notre Dame de Grasse (17th c).
Gorgeous views of the Pont de Normandie from Mont-Jolie
Pont De Normandie (2 km)
The cable-stayed bridge, a world record in its class (856m), was built from 1988 to 1995. Before its construction the bridge had to undergo a long study of the wind force: the bridge is able to withstand a speed of over 300 km/h. The height of the pylons of the bridge is 214.7 m. The total length is 2141.25 m.
Trouville (2 km)
An elite seaside resort popular with the high seas since ancient times.