10 Reasons to Visit China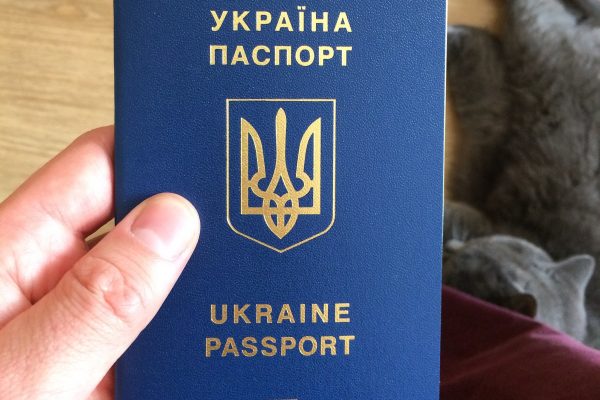 If you want to visit China but for some reason you still have doubts, we've put together the top 10 reasons to visit this unique country, regardless of your goals.
So, 10 reasons to visit China:
Reason #1 – To experience a different culture.
To visit China is, without exaggeration, like visiting another planet. You must see and feel for yourself this culture. The cocktail of all sensations is guaranteed – from admiration to cultural shock!
Reason #2 – Experience the social vacuum.
Without knowing Chinese you will feel quite uncomfortable, because your assumptions that you can explain yourself are crushed at the first contact with the Chinese, and they do not speak English. You will also hear a lot of popular European songs, which were at the peak of their popularity with us about 10 years ago. You will definitely learn what a VPN is and what you need to do to unblock Instagram and Facebook and share your usual social networking moments.
Reason #3 – To try Chinese food.
You've probably been to Chinese restaurants in your country before and are sure you've tried Chinese food. Except that what you've tried is completely different from authentic Celestial dishes. In our countries the Chinese dishes are adapted for the European tastes of the consumer, otherwise most of the people would prefer not to visit Chinese restaurants, because the cuisine of the Chinese is quite peculiar. They cook rice or noodles with seafood, Baoji with various fillings, Peking duck and Jiaoji, which is analog of our dumplings, and many other things will not leave you indifferent. Be sure to visit the local restaurants. Also be sure to try all the fruits, especially in the South of China – they are cheap here and are available almost all year round! What is sold in our country and grows here are two big differences.
Reason #4 – To feel famous.
Are you average or above average height? And if you're also blond, then success is guaranteed! You will constantly notice how you're stared at, pointing fingers, taking pictures openly or in hiding. Asking to take a photo with you – it's the norm for the Chinese. Well they like us .
Reason № 5 – Shopping.
China is famous all over the world for its number of industries. Everywhere there is something to produce. Given the highly developed e-commerce, it is not difficult to find goods at minimal cost. Be sure to get yourself something at a super price, and do not forget about your friends. For those who like to store – huge malls, stores and knockoff markets are at your service.
Reason #6 – To try Chinese massage.
Massage services in China are very developed and almost on every corner you can find a massage parlor, because the Chinese know a lot about massage. The prices vary depending on the location of the salon. You will be offered many kinds of massage, from relaxing to therapeutic.
Reason #7 – To see Chinese architecture.
China has an architecture unlike any other country. Beautiful ancient buildings, high-tech modern skyscrapers and bizarre apartment buildings will not leave you indifferent. As a rule, all this neighbors with each other.
Reason #8 – To see with your own eyes the amazing nature of China.
China is not just rice paddies, factories, and pagodas. Considering the vast territory of this country, there is a huge number of unique places and a variety of plants from all over the world, especially in the South. The mountains of China are a sight to behold!
Reason No. 9 – To try authentic Chinese tea.
Even if you consider yourself a tea connoisseur and you can tell "Princess Nuri" from "Beseda" with your eyes closed, you'll be delighted with real Chinese tea anyway. The best option is to visit a tea plantation and be at a real tea ceremony, tasting several varieties of tea. There are tea shops or markets in every city. You can always buy the variety of tea you like and bring it home.
Reason #10 – Experience the healthy lifestyle of the Chinese.
Grandmas and grandpas running, dancing, working out on public equipment in very large numbers make you think it's time to take care of yourself, too. I don't know how long have they had such a mass cult of healthy lifestyle but it seems that after 50 years everything is just beginning with the Chinese people ) The Chinese have the highest life expectancy for a reason.
15 main reasons to visit China
The Chinese created one of the oldest civilizations in the world and the country itself is incredibly rich in natural beauty. People coming to China for the first time should definitely visit Beijing and Shanghai. In the capital you can see the Summer Palace and part of the Great Wall of China, and Shanghai has become one of the world's largest metropolitan cities. But do not limit yourself to these cities. For example, if you head to Xi'an, there you can look at the unique army of terracotta warriors made under Emperor Qin Shi Huangdi. What are the main reasons to visit Zhongguo (this is how the Chinese call their country)?
1. Great Wall of China.
Hotels Nearby
The most tempting goal for any tourist visiting the Celestial Empire is to visit the Great Wall of China. Length of only its remaining part reaches 2,500 kilometers. Actually, these walls had some, and their building began in III century B.C. to protect just united country from attacks of northern nomads. The grandiose wall starts in the city of Shanghaiguan, one of its branches goes near Beijing, and the construction ends in the city of Jiayuguan. Practical Chinese even used for the construction of the wall bones of the dead, which are immense in its depths.
In modern Russia there are over 200 peoples with their own culture and language. But the last census showed that some nationalities remained m.
2. Huangshan Mountains
Hotels near
For centuries, Chinese poets have sung about the extraordinary beauty of the Haunshan Mountains (Yellow Mountains), and painters and other craftsmen have often depicted them in their artwork. The intricately curved pine trees growing on the vertical cliffs and the clouds flowing over the tops of the mountains, as if strung on their sharp peaks, create a truly fantastic picture. Both snow and hot springs can be found on the slopes of these mountains. The artists who worked on the movie Avatar, impressed by the view of these very mountains, came up with the idea of mountains floating on an alien planet. Large groups of tourists gather at specially prepared viewing platforms to enjoy the spectacle of magnificent dawns. Clouds often float below the highest peaks here, resulting in interesting optical phenomena, such as what is called "Buddha light" – when a person's shadow appears to be surrounded by a luminous halo. The ancient Chinese believed that at such moments, divine enlightenment descended upon the individual.
3. Compare Driving Manners
In China it is not accepted to yield to pedestrians, and it is simply impossible to cross the road in a wrong place at a wrong time, and if an accident still happens, it is the pedestrian who will be blamed for it.
4. Feel like a celebrity
In China you shouldn't be surprised if a local comes up to you and asks to take a picture with you. The appearance of Europeans is still exotic for the locals. You can often see how ordinary tourists are photographed stealthily by the Chinese.
5. See a big city without traffic jams
Just a few years ago there were huge traffic jams on the streets of major Chinese cities. But the authorities have managed to eliminate this problem in an original way. Firstly, now the owners of new cars have to wait incredibly long for their license plates, and you can only get them earlier if the car has been in an accident, after which it cannot be restored, or after the death of the number holder, who has no heirs. In addition, depending on the numbers on the license plate, the driver can drive on the road only on certain days, an indulgence is made only on weekends, when everyone has the right to drive.
6. Learn sign language
Tourists don't usually know Chinese, and the Chinese mostly don't know English, so communication in China flourishes with the help of gestures. Friendly passers-by will gladly point you in the right direction, where and what to eat and give other references.
7. Chinese Medicine
For the Europeans, Chinese traditional medicine is just an alternative, because the Western science does not confirm its efficiency. It is based on the principle of human unity with nature. Chinese healers strive to eliminate the causes of diseases through various massage techniques, meditations, diets, and herbal tinctures.
8. Chinese cuisine
Chinese cuisine amazes Europeans with its exoticism and variety. Here it will be customary to taste dishes with shark fins, snake meat, bamboo.
Even the most ardent series hater probably fell for their bait at first, and at least a few episodes, but watched. But there are "soap operas".
9. Taking part in tea ceremonies.
Tea drinkers remember that China is its birthplace. Tea drinking has a special place in Chinese culture, and tea is also very important in the local cuisine and medicine. Over the millennia, the Chinese have developed a huge number of varieties of tea.
10. To visit the stone jungle
In Chinese megacities, skyscrapers are growing like mushrooms. It's no surprise statistics report that China is home to 87% of the world's skyscrapers currently under construction. Chinese architects are trying to give them unusual shapes and apply unique finishes.
11. shopping in China
What associations we have when talking about Chinese goods – that they are very cheap, but of poor quality or unreliable. But it's not quite true, in fact here they produce quite good and competitive products, it just doesn't reach Russian shelves. In addition to quality goods, in China you can buy products made of porcelain, jade, ceramics and silk. The best part is that here you can and should bargain, because you can get a discount not only on the market, but also in the mall.
12. terracotta army
Hotels near
Near the tomb of Emperor Qin Shihuangdi in Xi'an, who was once able to unite China, stand full-length over 8,000 warriors made of clay. They were found only in the second half of the last century, which was a real sensation in the world. Now there is a small town around the excavation site, where tourists come to look at the unique clay army. Archaeologists realized as early as 1974 that this mound was the burial place of the first Chinese emperor. In 1978-1984, large-scale excavations were carried out here, as a result of which not only terra cotta warriors were found. In 1980 two bronze carriages, each consisting of more than 300 elements, were excavated 20 meters from the emperor's tomb. The chariots were harnessed with four horses with harnesses with gold and silver inclusions. Archaeologists are studying this mound to this day, but the burial place of the emperor has not yet been uncovered. As for the warrior figures, they can be recognized as works of art, as each was made by hand, individually, using different techniques. Each figure has its own individual, unique features and even facial expressions.
Obesity has long been the scourge of the civilized countries of the world, and in some of them the proportion of people suffering from obesity has reached a critical mark. Russia .
13. Surprised by the special daily routine
Only in China, perhaps, you can go for a ride at 5 am! The Chinese are hard workers, their working day begins at dawn, so they even open their entertainment facilities before dawn.
14. Hainan Island
Hotels near
This island is the most popular Chinese beach resorts, famous for their golden beaches and constantly clean and warm sea. In the town of Dalyai you can find pebble beaches. There is also a center of Chinese medicine and thermal springs.
15. Take a hike
Hotels near
In China it is customary to organize hikes in the Gorge of the Leaping Tiger, along the Great Wall of China, or just in the mountains. All that remains is to choose a route to suit yourself.
Hands in the Feet . Subscribe to our Vkontakte group and read all our articles first!