10 Reasons to Fall in Love with Prague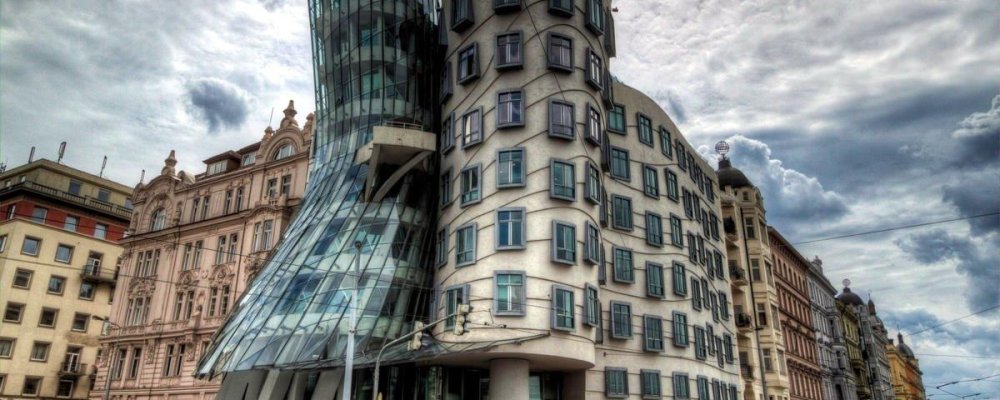 Prague is such a beautiful city that you can enjoy it without any prior preparation. But it is not only the ancient architecture. Czech capital is very versatile and can surprise travelers of all ages and with different passions.
Architectural Kaleidoscope
2. Unexpected sculptures
3. Beer paradise
4. Riverwalk
5. Prague's natural gems.
6. The musical life of Prague
7. Prague's quaint cafes
8. Czech crystal and not only
9. And the kids will not be bored
10. All roads lead to Prague
Architectural Kaleidoscope
When you think of Prague, the first thing that comes to mind are images of Prague's unique rooftops. Sometimes more like a hat, sometimes dotted with many pointed spires. Thanks to the fact that the world wars almost bypassed Prague, there are examples of architecture from different eras: Romanesque, Gothic, Baroque, Classicist and Mannerist. Walking on the Charles Bridge with a photo session near each of the 32 sculptures will not leave anyone indifferent. The colorful Old Town Square will amaze you with a high concentration of Rococo and Baroque architectural masterpieces, it will offer you to visit the Týn Church with its ancient organ, and it will tell you the time and planetary movements with the help of the unique astronomical clock Orloj on the Town Hall. The majestic castle complexes of Vyšehrad and Prague Castle, the noble district of Hradčany will take the traveler to the romantic age of kings and princes. But glass and concrete lovers won't be bored either. Dancing House, Golden Angel and Main Point are undeniable proof of that.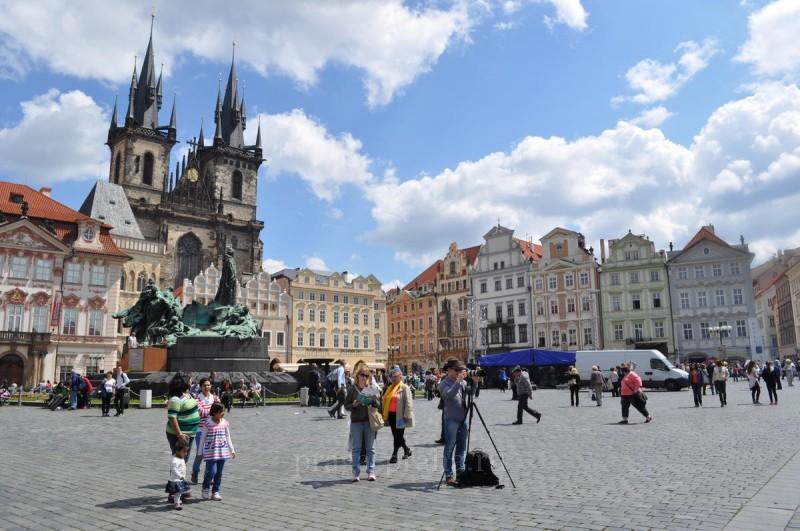 2. Unexpected sculptures
Walking around Prague every now and then you come across unusual and peculiar sculptures, causing a genuine interest. For example, where are the black babies crawling in Kampa Park and why are 10 of them climbing vertically on the TV tower? The 60-centimeter Brussels Pissing Boy in Prague is rivaled by two 2-meter tall men who, standing opposite each other, piss into a lake in the shape of the Czech Republic. It turns out that they can also make wishes come true: they "write out" a word sent by the customer via SMS. And in the gallery "Futura" you can look into … the back passage of a 5-meter nude statue tilted forward at right angles. Why? To watch the reportage of politician Vaclav Klaus and cultural figure Milan Knizak over a bowl of porridge. And that's not all! The "Horse" sculpture depicting St. Wenceslas riding the belly of his dead horse, the "Trabant" with human legs, the "Chair" on the Vltava with yellow penguins will send everyone's imagination into a light knockout.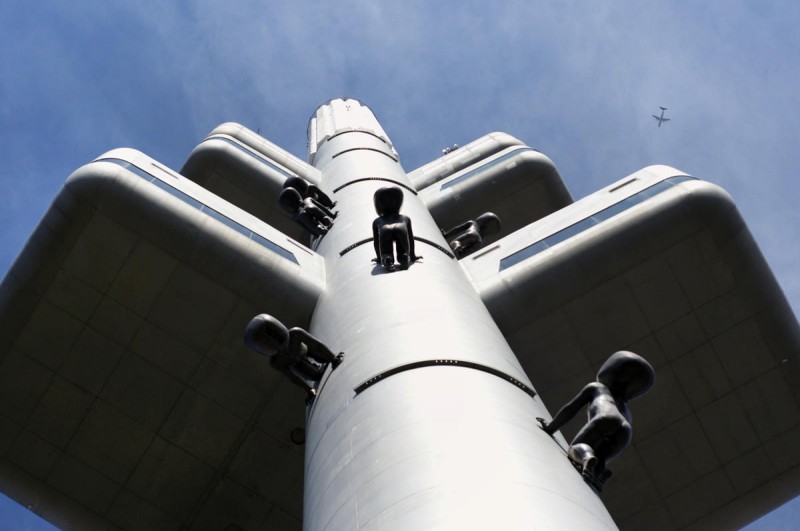 3. Beer paradise
The Czechs are very fond of St. Wenceslas, who happens to be the patron saint of all brewers. According to statistics, the average Czech consumes about 160 liters of beer per year. Beer is consumed with almost every meal. Therefore, Prague has an extremely large number of pubs and breweries. You can even make an impressive "beer route" and devote one or two days to tasting a variety of beers. For this purpose, it is best to visit the Nusle district. Among the many establishments stand out Zlý časy, which offers about 30 beers from breweries throughout the Czech Republic. A very popular brewery "U tří růží" brews excellent beer and consistently good food. Beer "Pilsner Urquell" is worth a try in the brewery "U Zlateho Tygra". And we should not forget about the monastic breweries: Strahovská and Břevnovská. Beer lovers will experience unforgettable emotions at the annual beer festival, which takes place in Prague in the middle of May.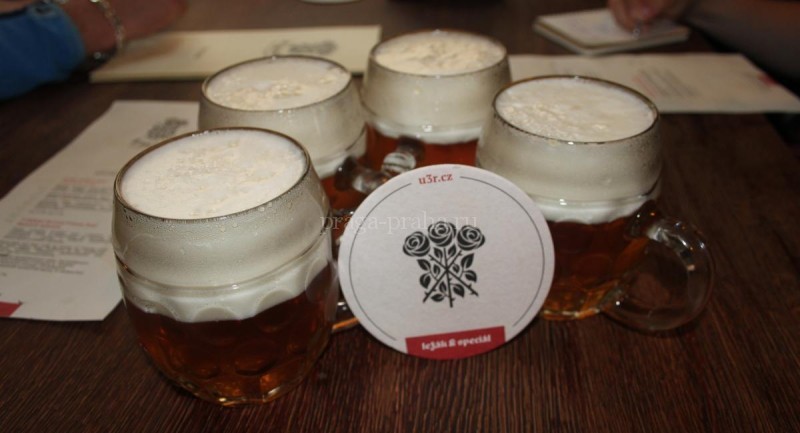 4. Riverwalk
The jewel in the crown of Prague is not only architecture, but also the wide, picturesque Vltava River. River trip will give the opportunity to relax and look at Prague and Charles Bridge from a different angle. You can simply take a boat ride or order a romantic candlelit dinner surrounded by music and exquisite interior on the ship. Or you can even book a hotel room and go on a real river cruise. But a boat ride will provide the traveler with another attraction – a stop at a river traffic light! Because the Vltava occasionally floods, there are 12 locks on the river. To "bypass" the nonnavigable section, organized a special "road" for ships. But only one ship can fit on it, and the oncoming ships are waiting their turn at the traffic lights.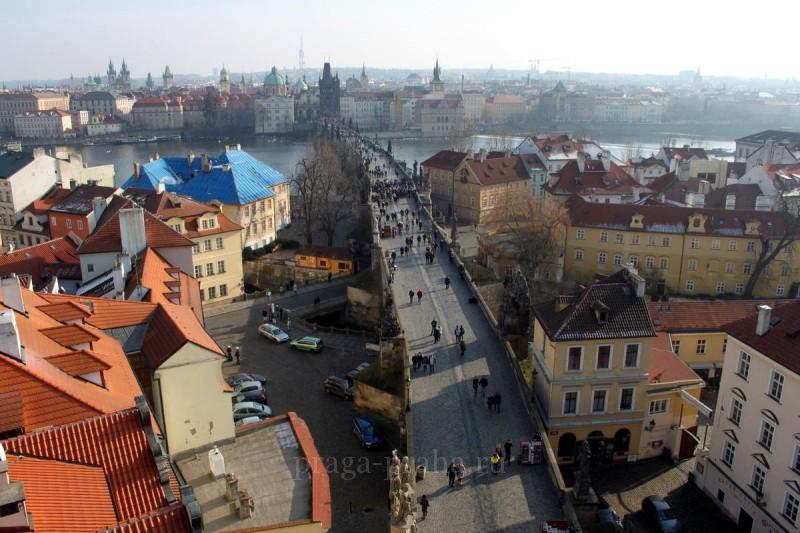 5. Prague's natural gems.
After a long walk between architectural sights you want to relax in the green areas of gardens and parks. Fortunately in Prague there are a lot of them – about 200. The oldest of them are located near the monasteries. The oldest of them are near the monasteries. Over time, every noble citizen considered it his duty to have a garden with a unique landscape design, thereby raising the status of the estate. In the Waldstein Garden, in addition to luxurious flowerbeds, orangeries and fountains, one can meet a unique stalactite masterpiece, which from afar resembles a wall of skulls, as well as peacocks strolling through the alleys of the park. Around the Prague Castle there are seven gardens, each of which has its own flavor. In Riegrov Garden on the right bank of the Vltava River near the monument to the famous politician Franz Rieger there is an observation deck, from which you can see all the spires of Prague.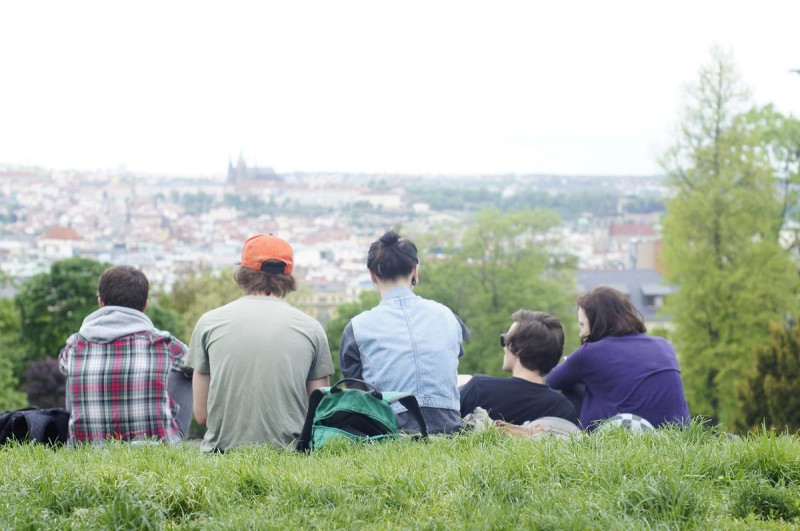 6. The musical life of Prague
In Prague it is easy to satisfy your musical cravings. Fans of classical music should not miss the Rudolfinum, the concert hall in Prague, where the Czechoslovak parliament used to hold its plenary sessions. Or the Smetana Concert Hall in the Municipal House, a very luxurious building in the Prague Secession style. Organ music concerts are available in numerous churches. The Karlovy lazne music complex is unique in its kind, where on each of the five floors you can immerse yourself in your musical element: jazz, soul, hits from the 60's to the 90's, disco and of course the most modern music. And on the islands of the Vltava River every summer there is a music festival called United Islands.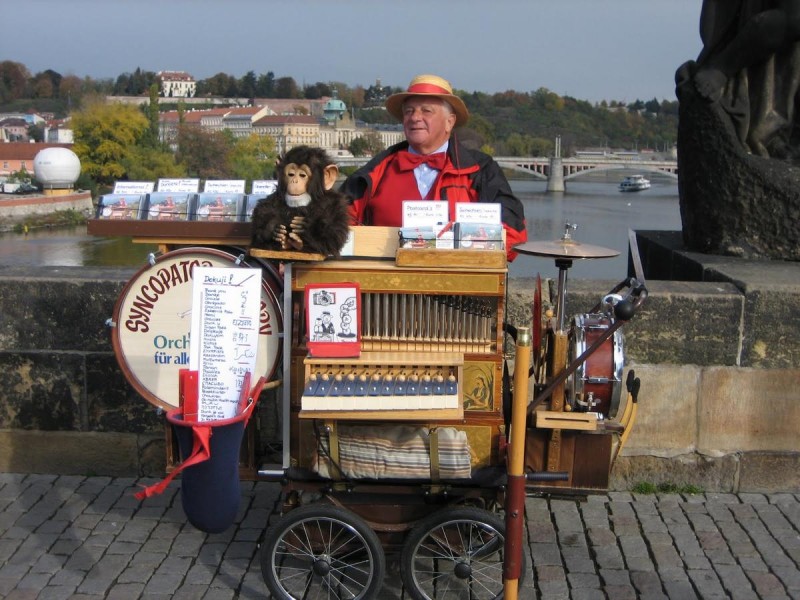 7. Prague's quaint cafes
Whether you're eating garlic soup or just drinking aromatic coffee, a visit to a cafe in Prague always has a unique atmosphere. The capital's cafés, once frequented by Prague bohemians such as artists, scientists, architects, writers and composers, are particularly charming. Perhaps it was in one of these cafes that great works of art or scientific discoveries were born over friendly conversations or in debates. Among the most legendary are "Slavia" coffee house, where nothing has changed since the times of bohemian evenings, and the heavy marble tables and the picture "Absinthe Lover" are still watching the visitors. A medieval show will complement the dinner at the oldest inn in Prague (1375) "U Krale Brabantskeho", where skulls peep out from the stone vaulted ceilings. Pravěk restaurant-cave takes you back to the Stone Age, where the main decor was mammoth tusks and skins of wild animals. And the atmosphere of bliss and tranquility can be experienced in the old Czech restaurant at the Břevnov Monastery.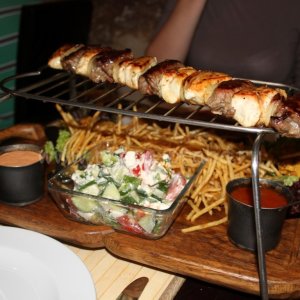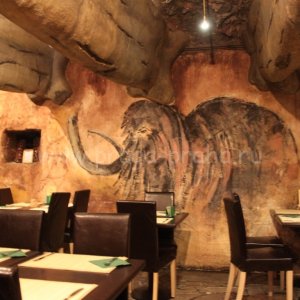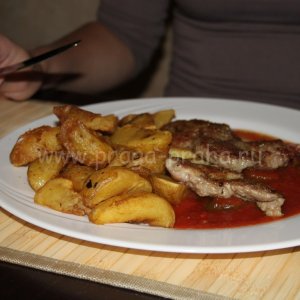 8. Czech crystal and not only
Shopping is as essential as sightseeing. The most famous souvenir of the Czech Republic are works of Czech crystal (Bohemia, Moser): sets of glasses, decanters, vases, chandeliers, etc. The center of the city is studded with many boutiques with crystal products, but their prices are quite high. But the shopping center "Kotva" offers the largest range of goods and affordable prices. You can buy the jewelry decorated with Czech garnet, which has a rich dark cherry color, in the stores of "Granat Turnov". Lovers of painting (ancient and modern) can visit the "Galerie Petra Brandla". Among large shopping centers, where almost everything is available, it is worth remembering "Arkády Pankrác", "Chodov", "Nový Smíchov" and "Palladium".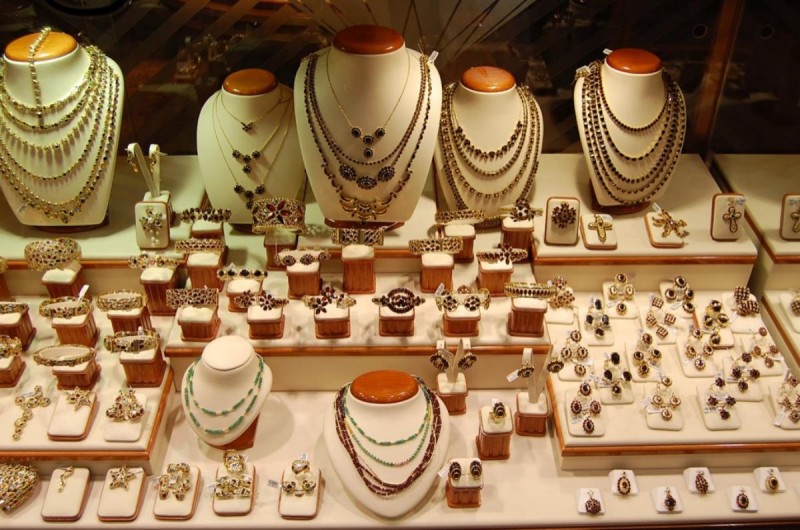 9. And the kids will not be bored
In Prague you don't have to worry about what to do with your kids. The whole family can visit the Prague Zoo and take a ride on a historical streetcar. Girls will surely want to see the Barbie dolls collection at the Toy Museum near Prague Castle. And the exposition of historical vehicles, from the precursors of cars to airplanes, will keep the boys entertained for a long time. You can go down the water slides, relax in a Jacuzzi or just swim in the pool in one of three water parks in Prague: "Aquadream Barrandov", "Aquapalace Čestlice" and "Aquacentrum Lagoon Letňany". After a busy day out you need to recharge your batteries at one of the children's cafés: Výtopna with its toy trains, Koala Café with its large play area with slides, tunnels and other obstacles, or Mysak pastry shop, which has a history dating back to 1906.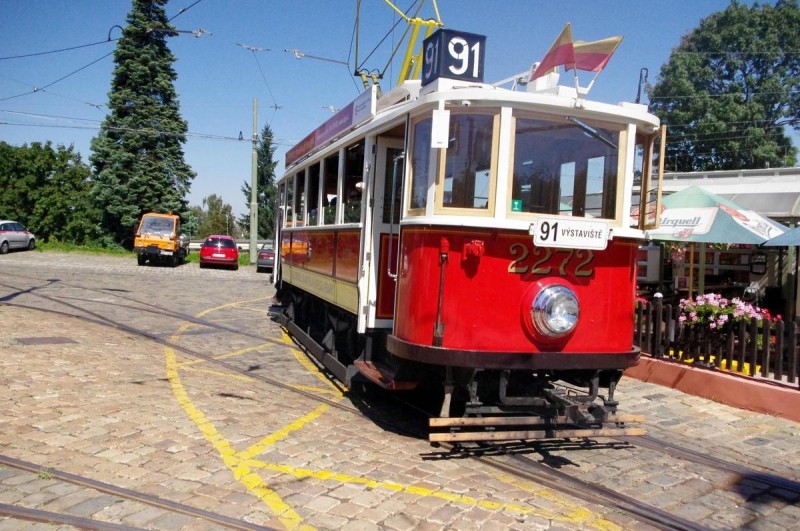 10. All roads lead to Prague
Prague has a very good geographical location in relation to other well-known European capitals. Prague is separated from Vienna, Berlin and Bratislava by a distance of just over 300 km. And to the beautiful Dresden drive just 153 km. This is why there are many day sightseeing tours of Prague to other European cities. The famous spa town of Karlovy Vary is only 118km from Prague, and 178km from Prague, the fairytale town of Cesky Krumlov, a visit to which would be an unforgettable experience.
10 reasons to go to the Czech Republic
In this article I want to share my impressions of the Czech Republic and tell you why you should go there and what you should see there in the first place.
Have you ever wondered why tours to the Czech Republic are in stable demand among our Russian tourists, and at any time of the year and in any economically unstable times?
And I do not remember a single unsatisfied tourist returning from the Czech Republic. Someone goes there again. And someone is actually thinking about moving to the Czech Republic for permanent residence … But still, now we want to talk about tourist trips to the Czech Republic.
Ten simple reasons to go on holiday to the Czech Republic
A small country in the heart of Europe, the Czech Republic for several centuries has been attracting attention of tourists as a wonderful place for rest. Hundreds of thousands of tourists from different countries come here all year round to see the sights of the Czech Republic.
If you look at the map, the Czech Republic is adjacent to popular tourist destinations such as Austria, Germany and Hungary. But the Czech Republic is the most in demand among Russian tourists.
This can be partly explained by its low prices for tours to the Czech Republic. To learn the actual prices for the desired dates, choose a hotel and the best route in the Czech Republic, click here: See prices for Czech Republic.
So, what does this small country conceal, what treasures does it entice tourists from Russia? For those who are only going to get acquainted with it, there are at least 10 reasons to go to the Czech Republic.
No language barrier
Many Russians, who have not studied a foreign language diligently at school, are enticed by the lack of a language barrier, as many people in the Czech Republic still remember Russian (thanks to the mighty Soviet Union). And even the Czech language does not scare the Russian ear quite catchy Slavic roots. In short, you don't feel like a stranger here.
Low prices
Czech Republic – an inexpensive country compared to its European neighbors, it is quite affordable prices for accommodation, food and other components of the tour package. In addition, it is a very good shopping. In Prague alone there are a lot of shopping complexes and stores where you can find your favorite brands at very attractive prices.
And also there are a number of unique things that you can buy only in the Czech Republic. If you want to own a real vintage treasure, pay attention to this offer: Individual tour VINTAGE IN PRAHA. Then you will not get lost in the sea of Chinese consumer goods and will bring really good things from the Czech Republic!
Start your shopping trip from pedestrian area Na Psikopě street and continue until Wenceslas Square, where the most popular boutiques and department stores are located.
Fairy castles
Czech Republic is a very appropriate place for those who want to find themselves in a fairy tale. Many of the films, both those that we know from childhood and those that are more recent, were filmed in the Czech Republic, which ranks 1st in the world by the number of castles. And if you like mysticism and ghost stories, visit the castles Cesky Krumlov, Sychrov or Detenice – there you will be told scary and funny stories about their otherworldly inhabitants.
Here are a few of the most popular tours of Czech castles:
Individual excursion to Český Krumlov
Group tours to Cesky Krumlov
Individual trip to Sychrov Castle
Kutna Hora, Sternberg Castle and the famous Kostnice
Available excursion trips to neighboring countries
The Czech Republic is located in the center of Europe, European history and culture. Many tourists combine a trip to the Czech Republic with short excursions to neighboring Germany (usually Dresden), Austria (Vienna), Slovakia and even Hungary (Budapest). Fortunately, the Czech Schengen visa allows it.
Beautiful Prague
The Czech capital of Prague is one of the most beautiful cities in Europe with well-preserved ancient architecture (Prague Castle alone), beautiful bridges over the Vltava River, charming old streets and cute cafes. The whole atmosphere of Prague sets you up for leisurely contemplation and immerses you in a state of peace. In a word, if you are tired of frantic rhythms of big cities, this place is for you!
Treatment and recovery
The Czech Republic is not only a romantic vacation, but also a place to improve your health! Karlovy Vary, Mariánské Lázně and Františkovy Lázně have become common destinations for Russians. The reason for this is the perfect combination of a beneficial climate, medical tradition and affordability. Mineral waters, as well as air (mountain, coniferous and amazingly pure) and healing muds along with high quality service, cutting-edge medical technologies, and various kinds of prevention and treatment will do wonders for your organism.
Tasty Czech Beer
When we say Czech Republic, we mean Czech beer! A huge variety of beers, which you can taste at the famous breweries as well as in regular restaurants and bars, along with low prices and a pleasant atmosphere of drinking beer – this is the formula for the success of this country for all beer lovers! To be honest, as a refined girl, at one time a diligent student of music and art school, I was mildly disdainful of beer. But after trying it in the Czech Republic, I realized that I had been unfair in my judgement. Simply put, I loved it!
On the tour With Beer in Prague you will see how beer is made "here and now", look at the special equipment and learn the secrets of brewing. And, of course, you'll stop by the most "iconic" and interesting beer towns, where you'll taste some great beers. Where to taste the best unfiltered beer? Where to look for the most famous type of dark beer? Such questions you will also get answers during the tour.
Famous Czech cuisine
Continuing the tasting theme, it is also worth going to the Czech Republic to taste the famous Czech dishes: juicy pork knee, Wenceslas sausage in sauce, goulash with dumplings or pancakes with whipped cream, strawberry slices with banana and ice cream. So, are your drools flowing already? And again, inexpensive, inexpensive at all! And the portions were so big that I, a girl of frail build, could not manage it alone…
You can try the dishes of national cuisine in different parts of Prague during a gastronomic tour of the city. Dumplings, meat and beer will not keep you waiting. And even if you are an avid vegan, you won't go hungry at this excursion!
Ski holiday
Are you in favor of a healthy lifestyle? OK, active recreation in the Czech Republic is also welcome! In the north-east of the Czech Republic, on the border with Poland, are the Krkonoše Mountains. There are Czech ski resorts: Špindlerův Mlýn, Pec pod Sněžkou, Trutnov, Černý Dul and others. They have all conditions for recreation: restaurants, discos, entertainment centers. Of course Czech resorts can not boast Alpine height differences and are inferior to other ski countries in Europe in the length of the slopes and a variety of ski areas, but the prices are much lower, which surprises tourists.
A large number of package tours, flights and hotels
Czech Republic is one of the most developed tourist destinations, and therefore reliable . Possible arrivals on any day for any number of days by plane, train, bus. With the arrival of the Czech Airlines in Russia, which operates direct flights to Prague, tours to the Czech Republic have become more convenient and affordable for Russian residents.
You can find the prices and choose a suitable tour here: See tours to the Czech Republic . About where and how to buy package tours on the Internet (as well as what to avoid) you can read in this article: online or not online? Is it more advantageous to buy tours online?
Recommended hotels: Grandior Hotel Prague , Residence Bologna , Majestic Plaza Hotel , AXA Hotel , Adeba Hotel , President Hotel .
To summarize, I would presume that you have already chosen your reason for going on a trip to the Czech Republic. Spend a few days admiring the beauties of Prague or any other Czech town and a piece of your heart will stay in this wonderful country forever!
And be sure to tell us your eleventh reason why you recommend a trip to the Czech Republic!