10 quaint picturesque villages in France
France has amazingly preserved such perfect medieval villages that it's very difficult to rank them in order of beauty. So just keep them all in mind when planning your trip to France. All villages are in the Association of the most beautiful villages in France (there is such an official list, for about 150 different villages). Below is a list of only villages (or small towns, with a population of up to 2,000 people) – in my opinion and in the opinion of various guidebooks on France. Of course, any sampling will always be subjective, but I personally have been able to visit quite a few of the "most beautiful" villages, and the selection below is exactly the "ah! it happens. ".
My advice: if you want to see the maximum number of incredibly beautiful villages in France, it is better to go to Occitania, and stay in the Rocamadour area. In a radius of 50 km you are waiting for a dozen villages, one more beautiful than another! Not counting the natural beauties, fantastic caves and the best foie gras in France!
Top 10 most beautiful villages in France:
The order of numbering does not matter.
1. Eguisheim
Eguisheim is a small village in Alsace, near Colmar, famous for its beautiful wines and the views of the city, unchanged since the Middle Ages. It was one of the first "most beautiful villages" I ever saw and even years later, when I drop by the very yellow lodge for the best Cremant d'Alsace in the region, I am still in awe of the picturesque flower-lined streets lined with winegrowers' houses surrounding the delightful central square with the castle!

2. Pérouges
Pérouges is a lovely village just outside Lyon, beautifully preserved from medieval times. With its particularly stony streets and distinctive stone houses, it is sure to be remembered no matter how many times you travel through France! And the local creamy lemon tart is a must-taste!
3. Les Baux-de-Provence
Les Baux-de-Provence in Provence: nestled on the edge of a mountain, amid dramatic mountain scenery with sheer cliffs, the extinct Les Baux-de-Provence is one of Provence's most picturesque spots, with spectacular views from the walls of a ruined castle across the valley. The mineral bauxite is named after this village.
During the high tourist season, the streets of Le Beau are literally crowded with tourists, which unfortunately prevents you from enjoying the atmosphere. Even the castle, which you can't help but visit, is quite crowded. But if you try to walk around the castle closer to closing time, then standing on the tower, admiring the setting sun and the delightful scenery around, you will realize the beauty of this place. And as a bonus: when you go down and leave the castle, most of the tourists have already left for dinner elsewhere, so you can walk if not in silence and alone, then at least seeing the streets and not the back of your head in front of you.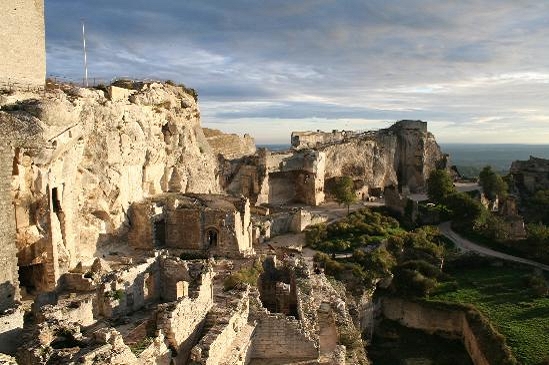 4. Conques
Conques is located in the Midi-Pyrénées (now Occitania), in a beautiful place surrounded by mountains and forests. If you find yourself in this region, you must visit Conques! It is not just another "most beautiful village", it is a fantastic village with a very memorable appearance and unique character! It is not for nothing that Conq has the status of Grand Sites Midi-Pyrenees (now Grands Sites Occitanie)!
It is a tiny village of only 300 inhabitants, but it is nevertheless an important stop on the pilgrimage route to Santiago de Compostela in Spain. The magnificent Church of the Conca is listed as a UNESCO World Heritage Site as one of the Romanesque churches on the pilgrimage route of St. James. The vivid, expressive sculptures of the tympanum of the Conca abbey church are some of the best and most memorable of all French Romanesque churches!
I was able to visit Conq after numerous trips and other "beautiful villages," but it's the kind of place that is a delight, no matter what experience you have under your belt.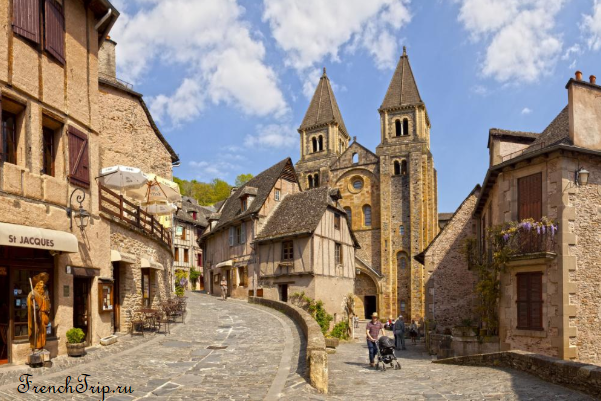 5. Beynac-et-Cazenac
Beynac-et-Cazenac – This small village on the southwest side of France is considered one of the most beautiful: a dramatic landscape with precipitous cliffs, on top of which rises a castle. You might say, located not so far from Conca, although in a different region (Aquitaine), Benac-e-Caznac has absorbed all the beauty of the fantastic scenery of the Dordogne River!
Nearby is another similar village, La Roque Gajac, also one of "Le Plus Beaux Villages de France", also with a beautiful and dramatic location between the steep cliffs and the riverbank. It's hard to choose which is prettier, but as La Roque Gajac is literally 1 street along the river, Benac wins in this competition. However, if you're in the area, you should visit both villages!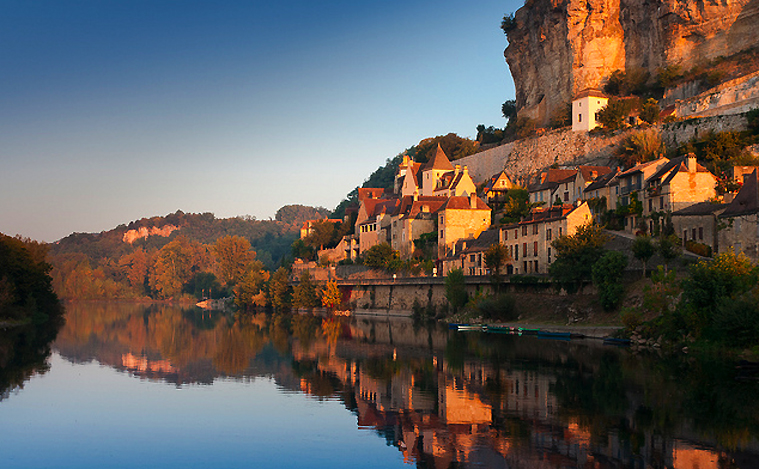 6. Rocamadour
Rocamadour, the "Rock of St. Amadour", is an important pilgrimage site on the road to Santiago de Compostela and has a fantastic location on the edge of a gorge with sheer cliffs! Even seeing it with your own eyes, you can't help but feel that it's unreal, an illustration of a children's tale coming to life! An absolute hit in the region, not for nothing it has received the status of Grand Sites Midi-Pyrenees (now Grands Sites Occitanie)!
And bonus! There are so many "Le Plus Beaux Villages de France" villages surrounding Rocamadour that you can spend a week looking round one village after the other while admiring the natural beauty and medieval atmosphere of the area! It's a place you want to return to no matter how many beautiful places you see. One of the most striking impressions of France was exactly on a trip to these lands! The incredible Padirac Cave and the steam with macaws roaming freely will complete your trip!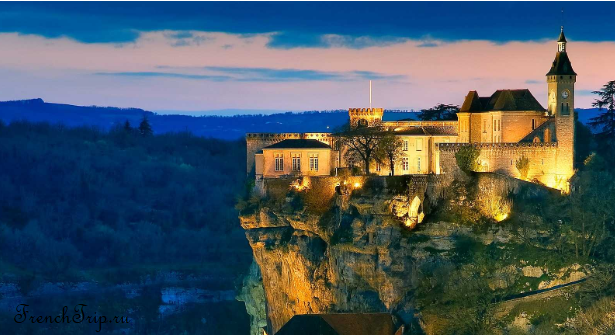 7. Saint-Cirq-Lapopie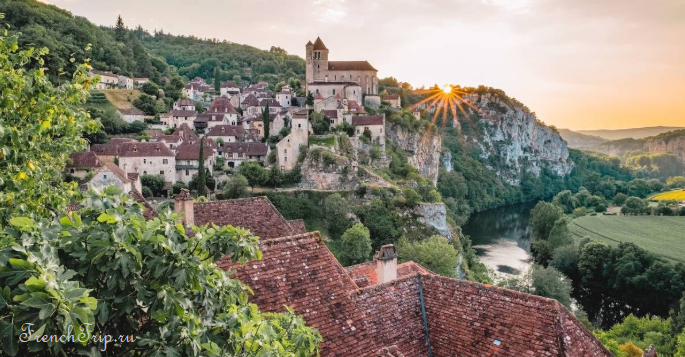 Saint-Cirq-Lapopie is located in the valley of the Lot River, all in the same Midi-Pyrénées region (now Occitania), north of Toulouse, in about the same region as Rocamadour. A precipitous riverbank on which nestles an old stone village immersed in greenery, with a characteristic castle on top. It also belongs to the Grands Sites de Midi-Pyrénées.
8. Saint-Guilhem-le-Désert
Saint-Guilhem-le-Désert is in the Languedoc-Roussillon region. It is one of the stops on the pilgrimage route to Santiago de Compostela in Spain. The local church is a jewel of Languedoc's Romanesque architecture. The village is surrounded by unspoiled nature with massive mountains and an impressive gorge. Narrow streets, stone houses with characteristic Renaissance double windows and a picturesque arched bridge over the river.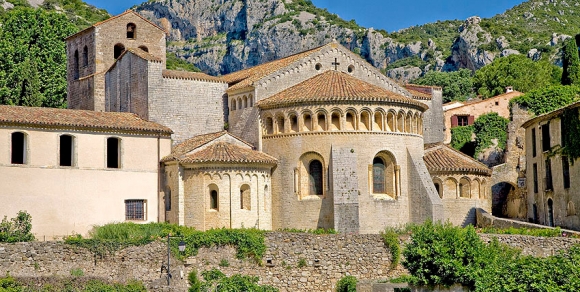 9. Riquewihr
Riquewihr in Alsace: the traditional Alsatian half-timbered houses are waiting for you here in a characteristic, fairytale-like ensemble, which has changed little since the 16th century. Already since the Middle Ages Riquewihr became the center of the local wine trade, specializing mainly in Riesling.
Riquewihr is one of the most visited villages in Alsace, and is mentioned in any guidebook to the region. Despite its small size, the village enjoys great popularity. And during Christmas markets there can literally be traffic jams of people! But outside of such peak events, it's a lovely cozy village with colorful houses, surrounded by a fortress wall and numerous vineyards.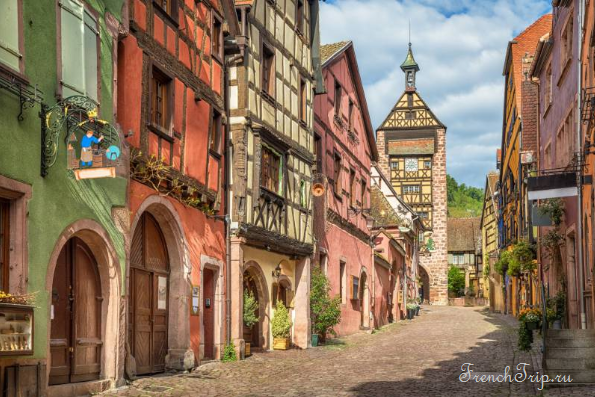 10. Mont Saint Michel
Mont Saint Michel – this legendary island with its abbey on top has become iconic for France and one of the top 10 places of interest in the country! Who hasn't dreamt of visiting here? Seeing the ebb and flow of the tides, enjoying beautiful views and tasting the most delicate oysters?
The flipside of this popularity are the crowds – no, not that, HUNDREDS of tourists! Although access to the island is limited, the number of people on the streets of this tiny island is just off the scale! In the summer season we almost have to squeeze through the crowd. And of course, the monetization of the place is great: expensive hotels and not cheap restaurants. Even with all my dislike of such touristy crowds, it's impossible not to include this place in our selection.
Mont Saint-Michel has to be seen, at least once. Sitting in a restaurant overlooking the bay, watching the water quickly swallow up the surrounding sandy seabed. And then ride late at night in a crowded bus to the hotel, but before that admire the shining view of the island against the background of the moon and the reflection in the water…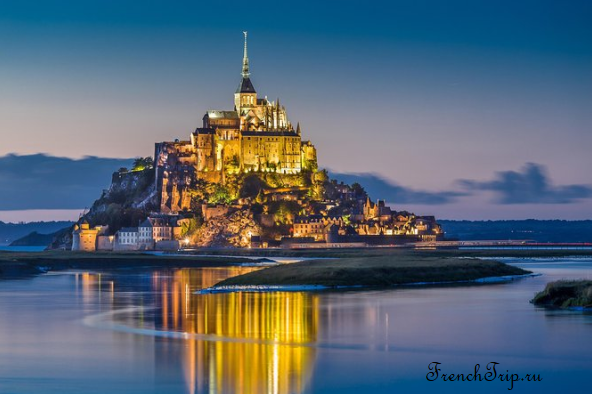 The 10 most beautiful villages in France on the map:
Afterword:
As I mentioned above, any selection of the "best" is always subjective. I focused primarily on the memorability and character that a particular village carries. There are more popular places, like the village of Saint-Paul-de-Vence in Provence, or Moustier-Saint-Marie there, or the fishing villages in Brittany and Normandy. However, Saint-Paul-de-Vence is wildly overcrowded with tourists, and its appearance, though picturesque, is rather typical, and the crowds of people get in the way of enjoying the views. And yes, Le Bo, despite the even larger crowds, is still something out of the ordinary, remembered as something truly unique.
The same impression was left of Moustier-Saint-Marie, that yes, it is beautiful, but then some vivid features do not come to mind. It is not even the village that is beautiful, but the cliffs around it. Or, for example, a very popular village of Gordes in Provence – it is the view of the village that is beautiful, it then comes to mind, rather than the streets of Gordes. In principle, if you look at several typical villages in Provence, most of them will be very similar to each other. From the individual photos, it will be difficult to even tell what kind of village it is.
There are a number of villages that are on the list of Le Plus Beaux Villages de France, but practically not worth a visit. For example, Hunawihr was such a disappointment in Alsace for me personally. Some of the villages meet the requirements of the association (size, preservation, historicity of the buildings), but the villages themselves do not have a memorable appearance.
Therefore, the purpose of this selection was to select those places that among my many trips to France have made the greatest impression, where I want to return again and again, whose images are imprinted in the memory forever.
The 10 most beautiful villages in France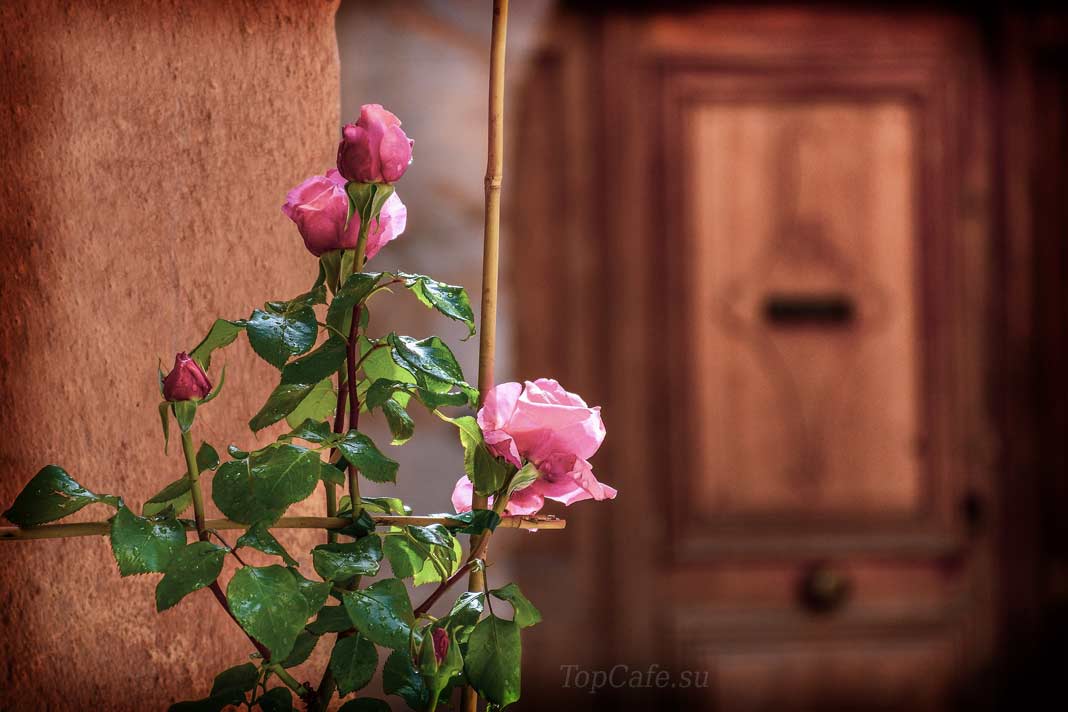 Where steep cliffs, lavender fields and vineyards merge, France beckons with its beauty. Magnificent places combine enchanting landscapes and intricate medieval architecture. A trip through the villages of France is like a little trip back in time. There are countless beautiful villages in France, you can enjoy their beauty endlessly.
If a romantic weekend in the countryside is to your liking, you shouldn't dream too much: start packing for your trip! This country is interesting and multifaceted: from simple hilltop villages in Provence, to wooden and brick settlements in Normandy.
1. aegisheim, Alsace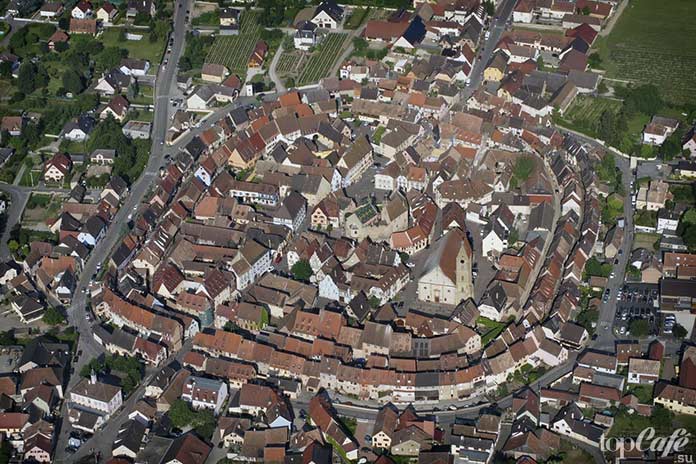 When traveling in Alsace, check out the village of Aegisheim, surrounded by hills and vineyards. Its narrow streets with colorful wood and brick buildings spiral like a snail's shell. In the center of the area is a medieval castle and wonderful gables. The courtyards here are like fairy tales. Egishheim is included in the famous Wine Route, where you can enjoy delicious local wine.
2. The foothills of Beynac Castle, Dordogne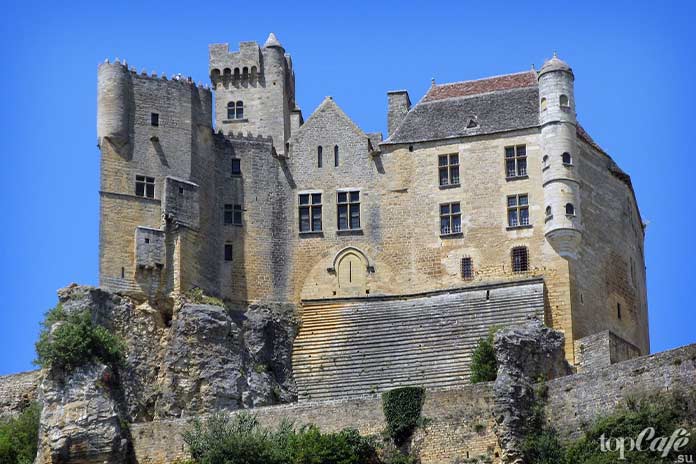 Nestled among the majestic cliffs along the Dordogne River is Beynac-Cazenac, a group of stony ochre houses grouped into strange narrow lanes that beckon explorers to this territory.
Dating back to the 12th century, Beynac is one of the best surviving medieval castles in France and offers a stunning view of the surrounding valley.
3. Kerhinet, Loire Atlantique
Getting to know Kerhinet, a delightful little village of 18 thatched-roof houses in the Loire Valley, feels like a trip in time. Carefully restored by the Brière Regional Nature Park, the pedestrian village is also an outdoor museum where visitors can admire the typical architecture of the area, learn about the rich flora and fauna of the park or buy local craft products such as cider, honey, pâté and jewelry.
4. ivoire, Haute-Savoie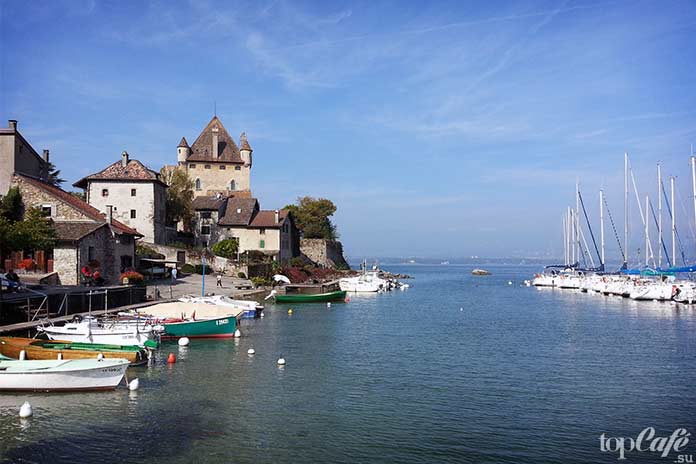 The village of Yvoire deservedly occupies one of the leading places in the ranking of Les + Beaux Villages de France (The Most Beautiful Villages of France). Yvoire attracts thousands of visitors every summer with its streets perfectly decorated with thousands of flowers and its spectacular world famous "Garden of Five Senses". Its historic center still preserves masterpieces of medieval architecture, cobblestone alleyways and serene promenades near Lake Geneva, where dozens of fishing boats pass daily on the water surface.
5. La Roque-Gajac, Dordogne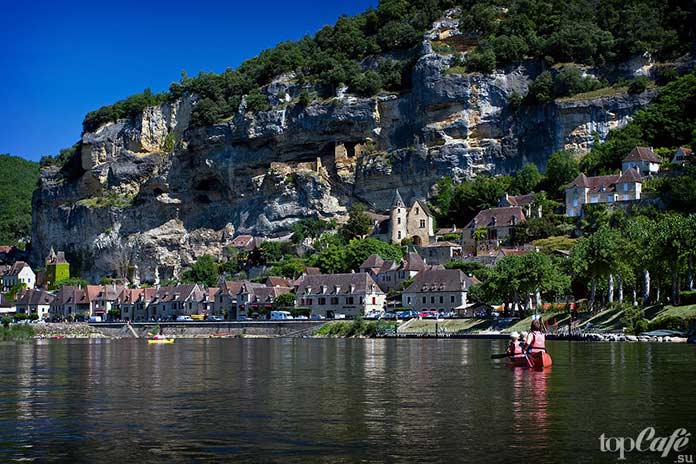 Sandwiched between high limestone cliffs and the gently gliding Dordogne River, the unusual village of La Roque-Gaheac is home to prehistoric fossils, a small 12th century fort and exotic gardens filled with palms, agaves, fig trees and bamboo. It's as if two eras, two cultures meet here. Grandiose chateaux and typical honey-colored high-rise buildings with high roofs vie for space along labyrinthine paved streets with old barracks.
6. Moustier-Saint-Marie, Alpes de Haute Provence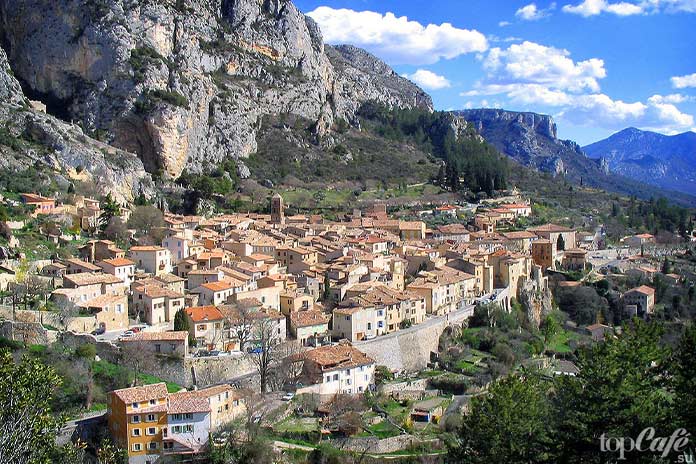 For a taste of the old-world charm of Provence, head to Moustier-Saint-Marie. Located between two rocky slopes right in the heart of the Verdon Regional Nature Park, the village is the perfect setting to explore the Grand Canyon of Europe or the lavender fields of Valencole. This wonderful place is definitely worth your visit.
Wandering through narrow stone streets lined with traditional pastel-colored buildings with red tiled roofs, you will encounter remarkable ceramic seminaries, remarkable medieval churches and fine restaurants flowing seamlessly into small sunny squares.
On Topcafé you can also experience the most beautiful European squares in the world.
7. Saint-Cirq-Lapopie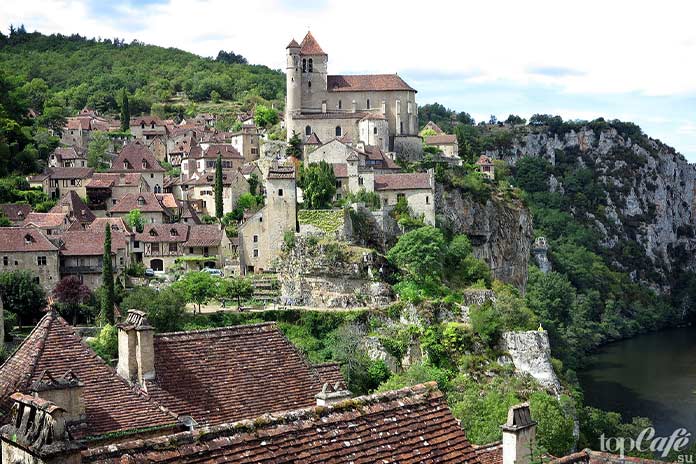 Saint-Cirq-Lapopie with its terracotta tiled roofs is much more than just a pretty village. The village, which currently has no more than 250 inhabitants, is experiencing a real tourist boom!
Rich in history and cultural heritage, the village knows firsthand the influx of foreigners. Despite all this, Saint-Sirk-Lapopi has managed to retain its former charm. There are winding paths to stroll among the picturesque nature, pretty flower terraces to sit in and admire the sunsets, breathtaking Gothic patterns of building facades, fortified gates and art galleries.
8. Ménerbes, Provence, Department of Vaucluse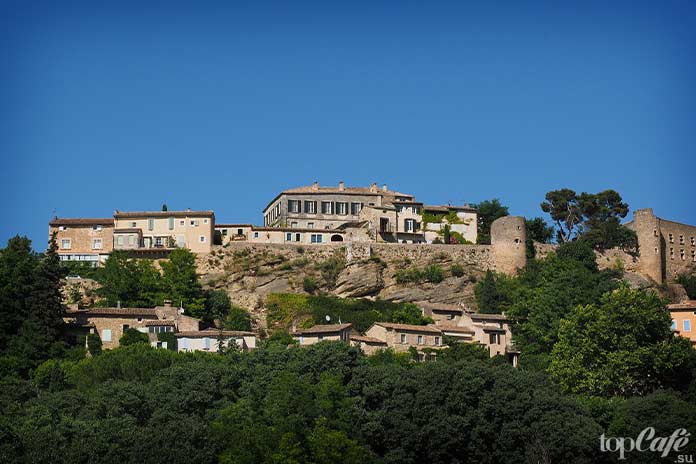 As with most Provence villages, the best way to discover Ménerbes is to wander its fine cobbled streets, bounded by graceful 16th- and 17th-century architecture and lush views of the surrounding valley.
The mountain lonely settlement on a mountain more than 230 meters above sea level owes much of its worldwide popularity to British author Peter Mayle, who wrote the magnificent book A Year in Provence.
9. Collonges-La-Rouge, Provence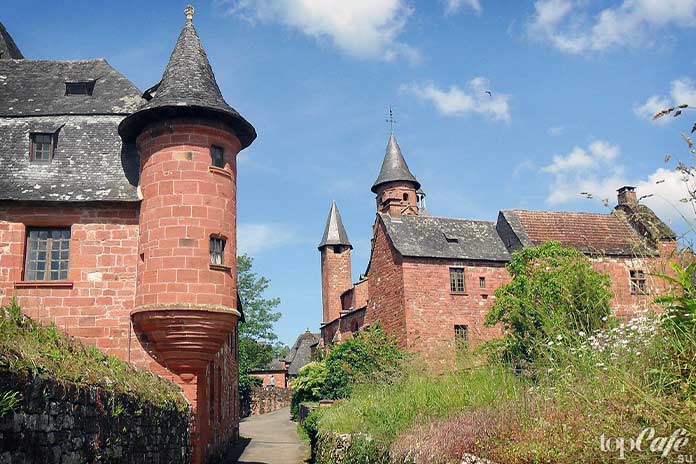 Quaint canonical turrets, delightful little alleyways and towering vines adorning the walls of the houses, all this is a unique village on the outskirts of Provence. It is a magnificent place, like in a fairy tale dream, full of flowers, statues and fountains. Collonges-La-Rouge stands out because of the rust-red color of its buildings, all built from the local iron-rich sandstone. The architecture is delightful and there are cute, photogenic corners at every turn. The cozy author's restaurants, boutiques and artisan shops create a special atmosphere.
10. Locronan, Brittany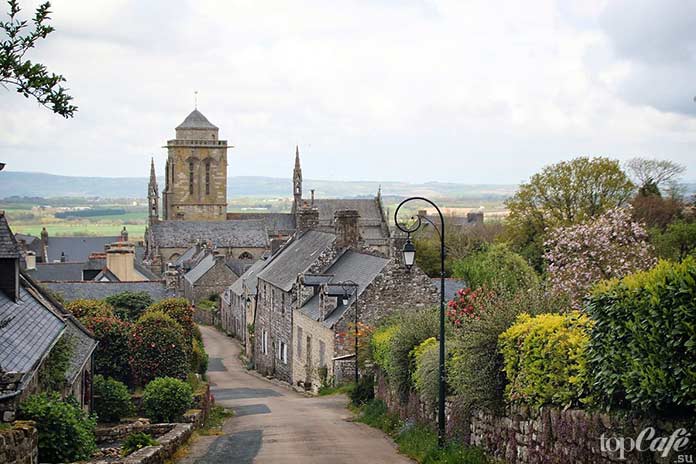 Amazing granite buildings and flecks of delicate wisteria are all in the magnificent village of Locronan. Famous for its religious procession (Troménie), this typically Breton village sprawls around Place de l'Eglise, a lovely paved square surrounded by perfectly preserved Renaissance mansions.
Here you will also find the famous Church of St Ronan, a typical example of 15th century Gothic architecture.
Hidden in the alleys are artisan boutiques, coffee shops, and parks surrounded by flowerbeds that give peace and their beautiful fragrance.
To sum up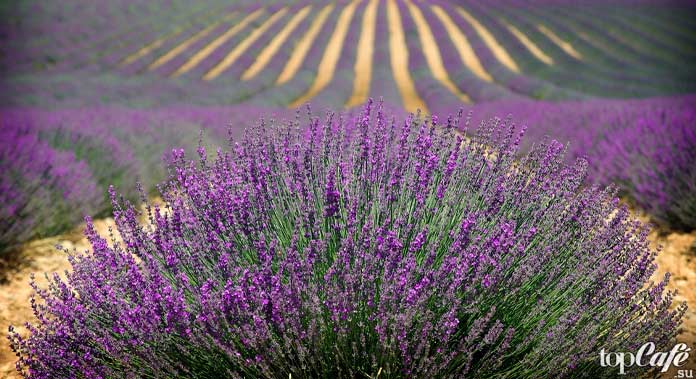 Here we come to the end of our list of the ten most beautiful villages in France. If you want to see a more extended version of this 20-point article, go to our website TopCafe.su at this link. In addition, we would be very grateful if you write us in the comments your personal opinion about the beauty of these or those places of this beautiful country.
Do you like the article? Subscribe to the channel to keep up with the most interesting materials