10 Caribbean islands for any vacation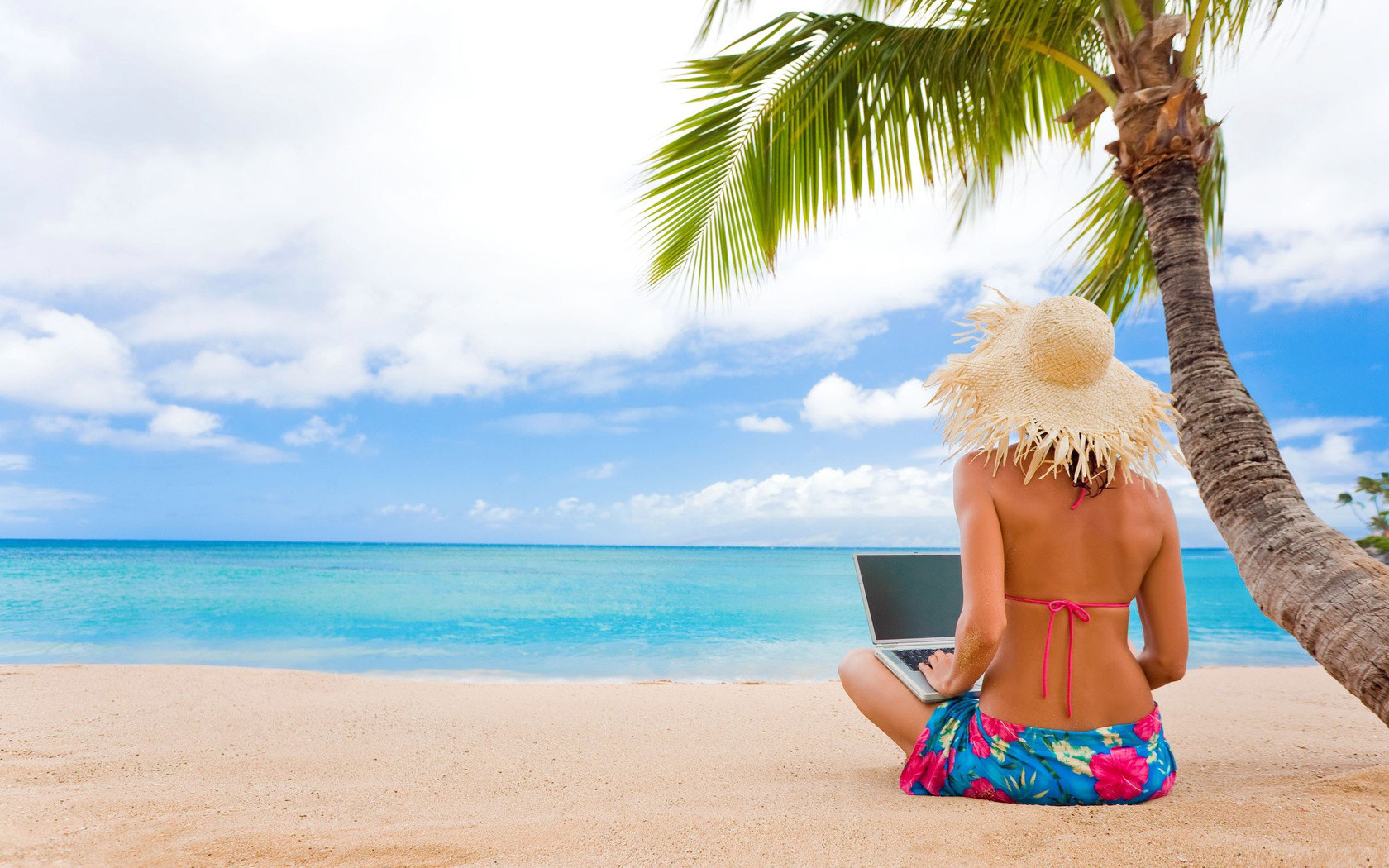 The best islands are those where the prices are low, the beaches are beautiful and there is something to do. Most often, by an island we mean a separate country, republic or territory in the Caribbean Sea.
25th place. Haiti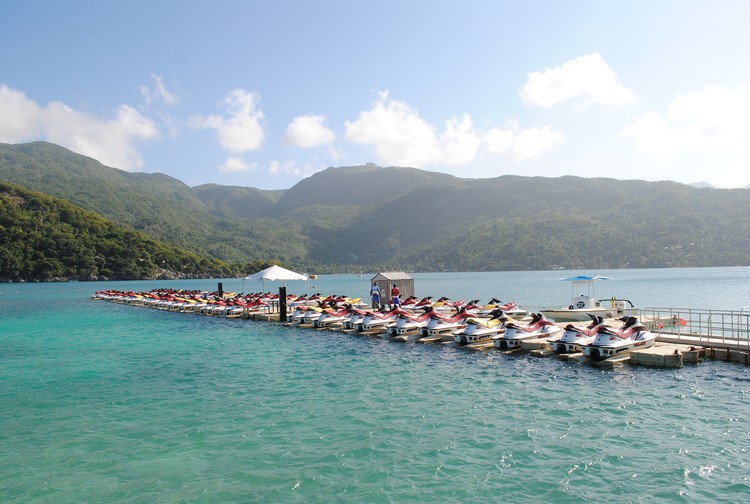 5900 rubles per night.
The capital of Haiti, Port-au-Prince, is ideal to disconnect and relax. Wi-Fi isn't very stable here, but the island boasts 23 historic scenic attractions you can explore, such as the Musee du Panthenon National Haitien and the Marche de Fer (Iron Market).
Haiti's beach density index is low, only 0.06, meaning the beach line is relatively small compared to other Caribbean islands.
24th place. Guadeloupe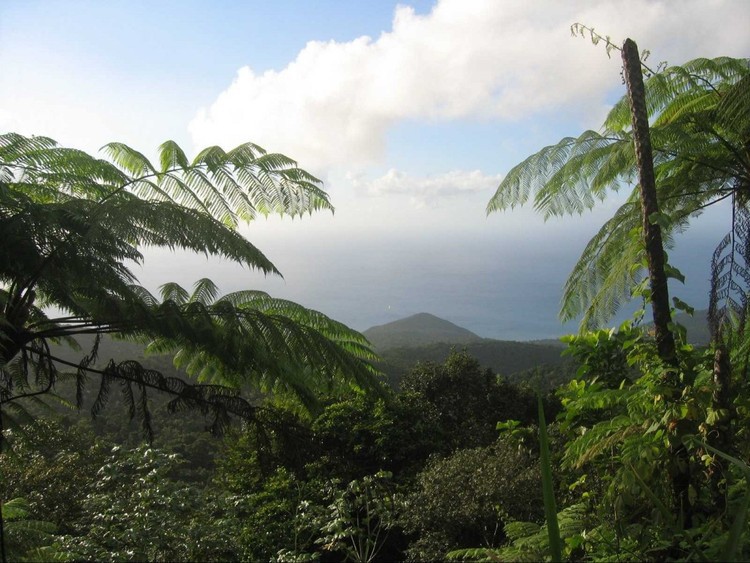 10,150 rubles per night.
Guadeloupe is a paradise for lovers of fresh air, although it has a low beach density of 0.19. 58 natural attractions, from the tranquil botanical gardens of Deche to the protected unspoiled coral reefs of Pointe de Chateau.
23rd Place. Dominica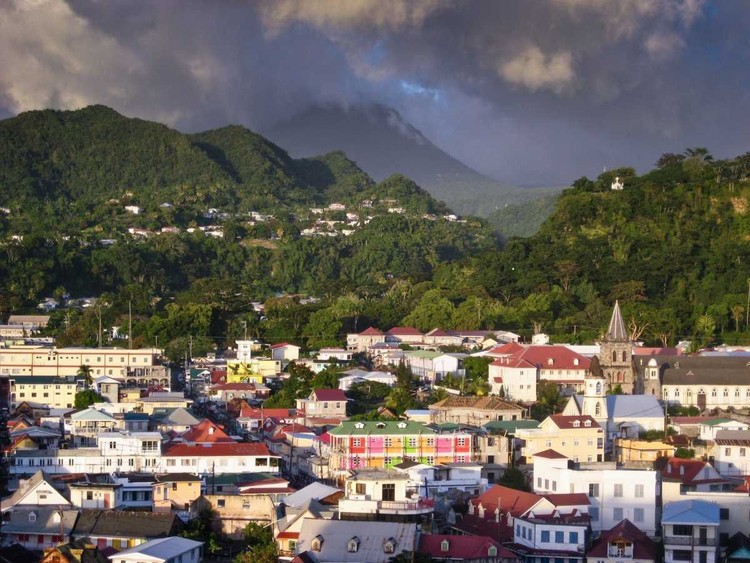 10,100 rubles/night.
This island is not called "Nature Island" for nothing. Here you will find volcanic peaks, waterfalls, dense evergreen forests, and hiking trails are 480 kilometers long – although the density of beaches is low, 0.2. Many of Dominica's 69 attractions are located in the capital, Roseau.
22nd place. Turks and Caicos.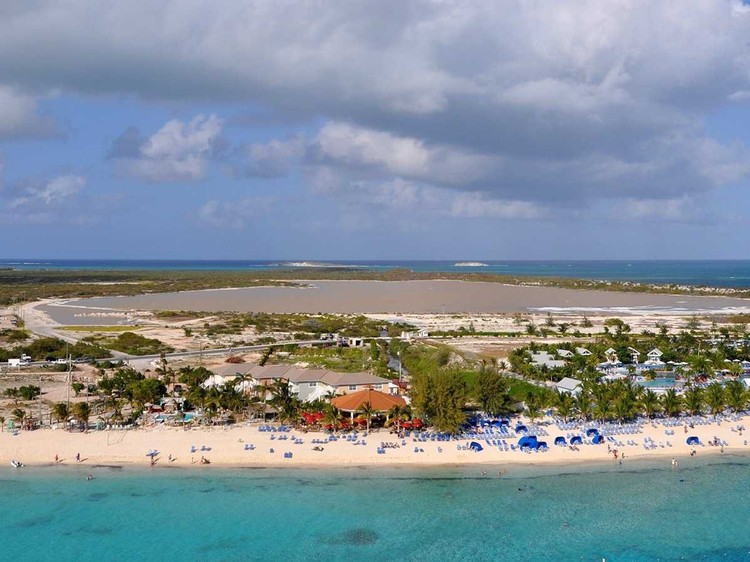 24,100 rubles per night.
The Turks and Caicos, with its 70 attractions, is one of the best places for diving and snorkeling. And if you're more into laying on the beach, consider: their density on the islands of this chain is moderate – 0.41.
21 places. Grenada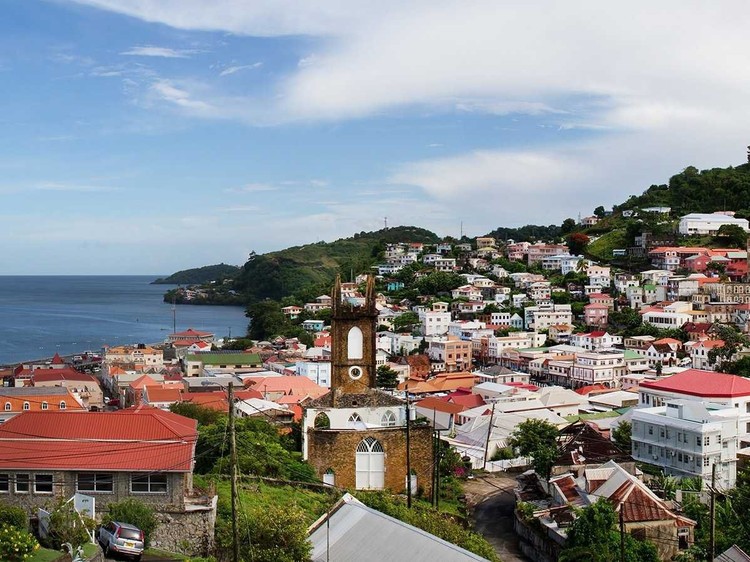 10,800 rubles per night.
"The highlight of the Caribbean islands," Grenada equally attracts adventurers and beach lovers. On this island you can choose from 68 attractions, the density of beaches is moderate, 0.35, and its culture combines the influence of South American and European settlements.
20th place. Anguilla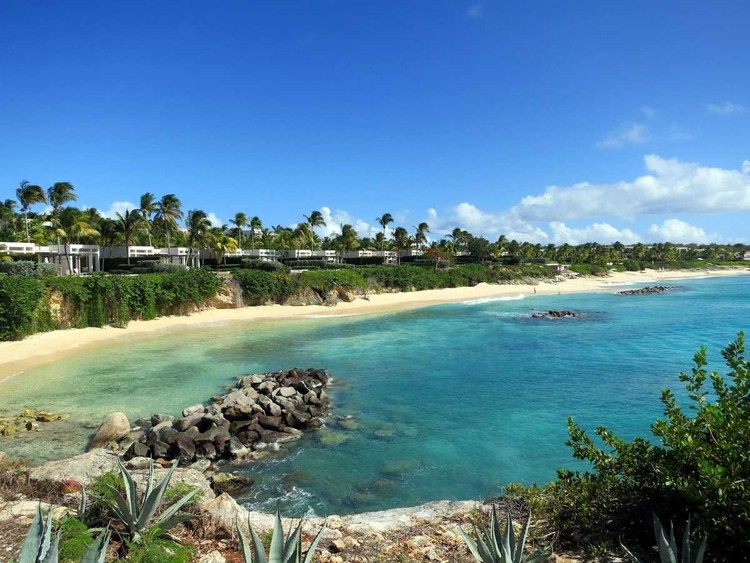 18,130 rubles per night.
This secluded island, open to the winds, hides in the northern Caribbean Sea, and Anguilla ranks third in beach density on this list (0.67). Shoal Bay, with its white sand and turquoise water, takes first place out of 24 attractions.
19th place. Antigua and Barbuda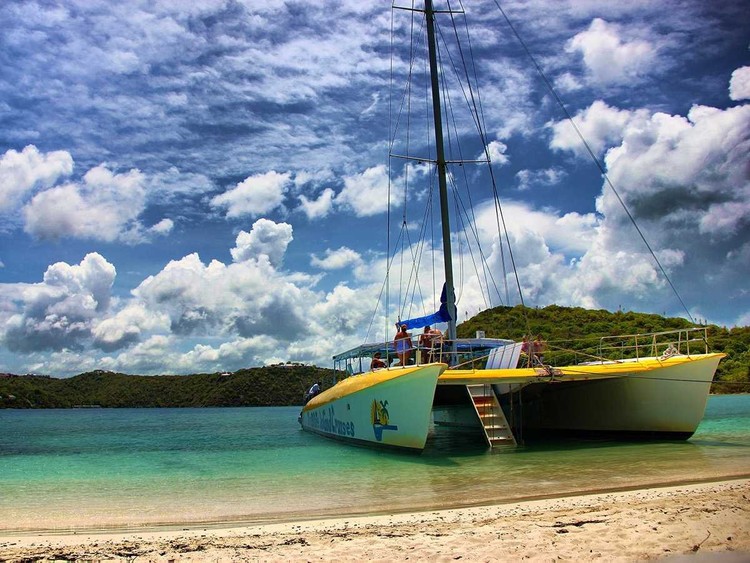 18,130 rubles per night.
Although Antigua and Barbuda's beach density index is moderate at 0.35, the curvature of the coastline once made it difficult for pioneers to navigate along it. Today, tourists can enjoy the secluded, soft as dust, long beaches. Among the 70 attractions on these islands are Stingray City, the shores of Valley Church, and Galley Bay.
18th place. St. Lucia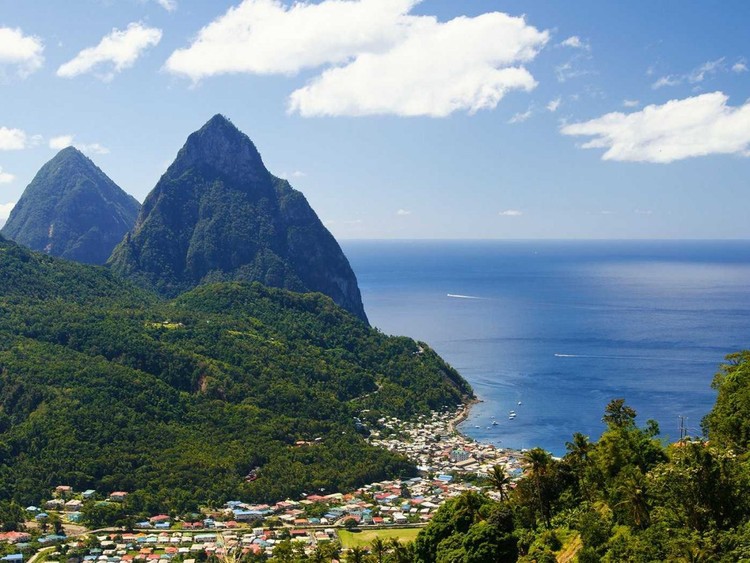 16,900 rubles per night.
Despite St. Lucia's low beach density of 0.26, its gorgeous palm-fringed beaches and miles of pristine evergreen forests make it a perfect escape to the tropics. The island boasts 96 landmarks, including the majestic mountains of the Piton Massif, whose hiking trails offer panoramic views.
17th place. British Virgin Islands.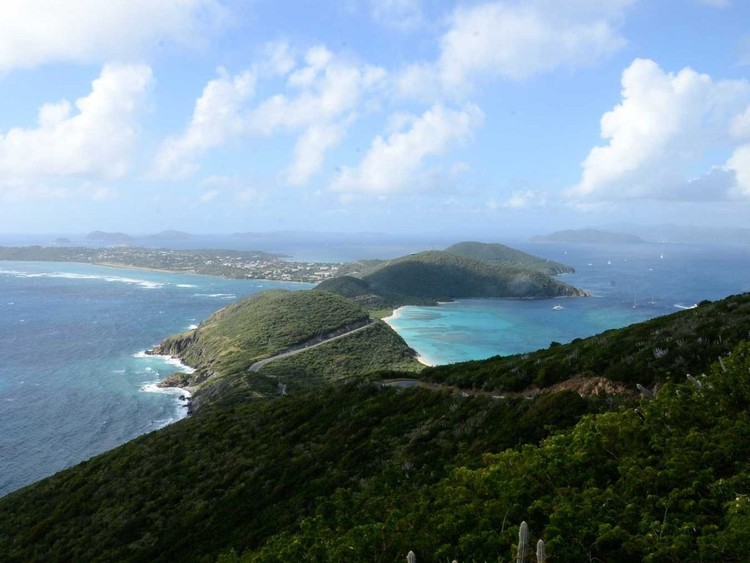 15,300 rubles per night.
The British Virgin Islands have a high density of beaches, 0.53, and 77 attractions, there's something for everyone. Travelers can swim or walk on the beach on Virgin Gorda Island, a winner of a variety of competitions, explore ancient ruins or taste the local cuisine. The BVIs include four major islands: Tortola, Virgin Gorda, Anegada and Jost Van Dyke.
16th place. Trinidad and Tobago.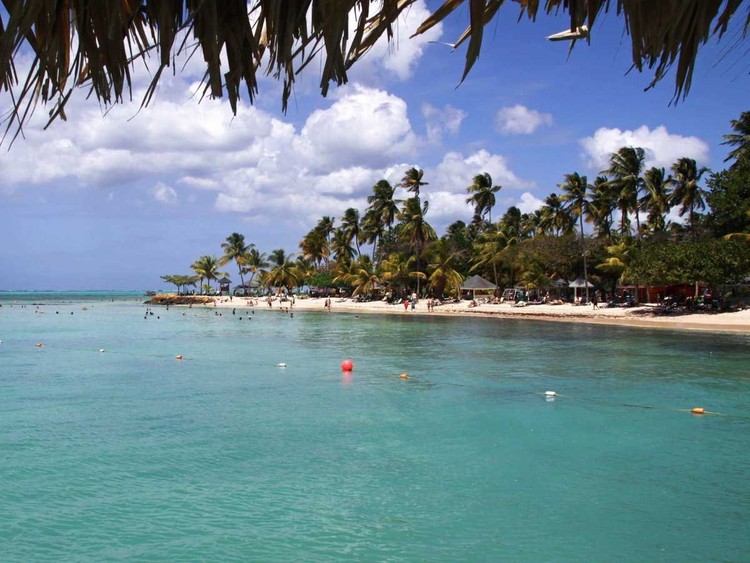 10,800 rubles per night.
Trinidad and Tobago is very close to Venezuela and is home to the oldest protected evergreen forest in the hemisphere. The reserve was created in 1763 to protect the trees from being cut down by Europeans. Beach density is low, at 0.07, but in return the republic, sprawling on these two islands, offers 107 attractions and activities, including wildlife sanctuaries and horseback riding on the beaches.
15th place. Aruba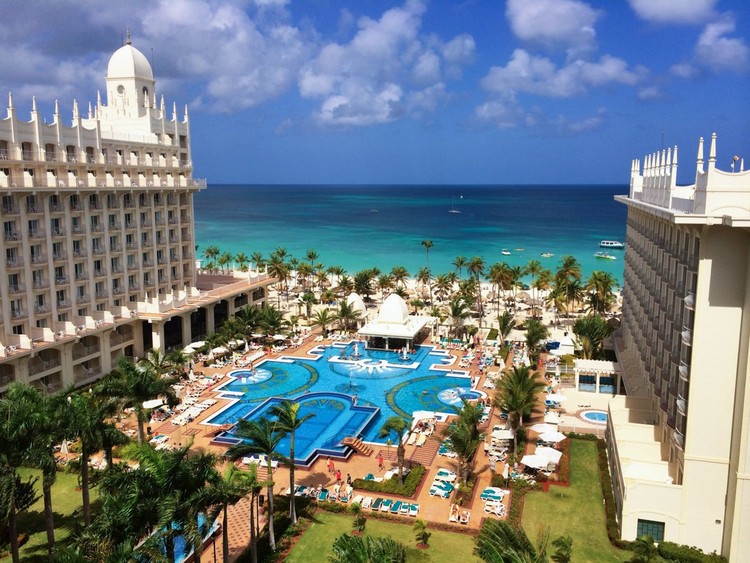 16,800 rubles per night.
Time stands still on Aruba's white sand covered beaches, which are winners of a variety of competitions. The density of beaches is moderate, 0.38. There are 78 landmarks on this Dutch island, and Eagle Beach, Arashi Beach and Baby Beach crown it.
With winds blowing year-round, the island is popular with kiting enthusiasts.
14th place. Martinique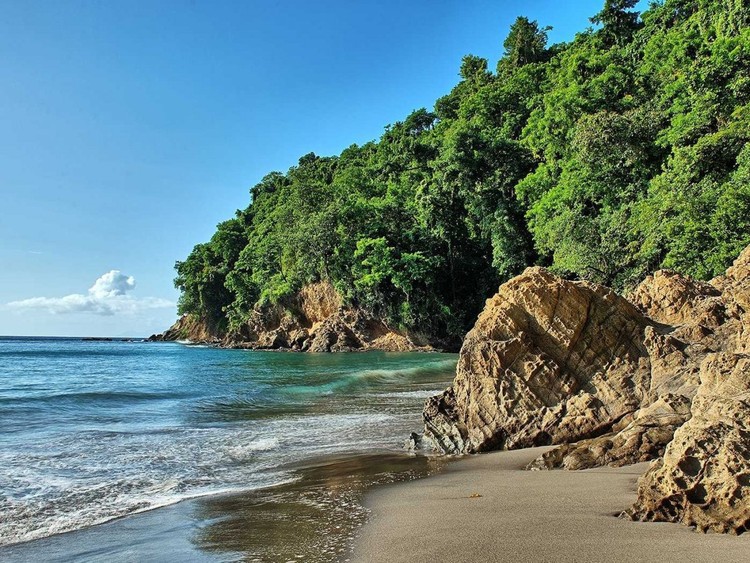 9750 rubles per night.
Located in the heart of the Caribbean archipelago, Martinique shows the cultural influence of France and the West Indies. Beach density is moderate at 0.31. There are 83 landmarks, including black sand beaches in the north.
13th place. Cuba .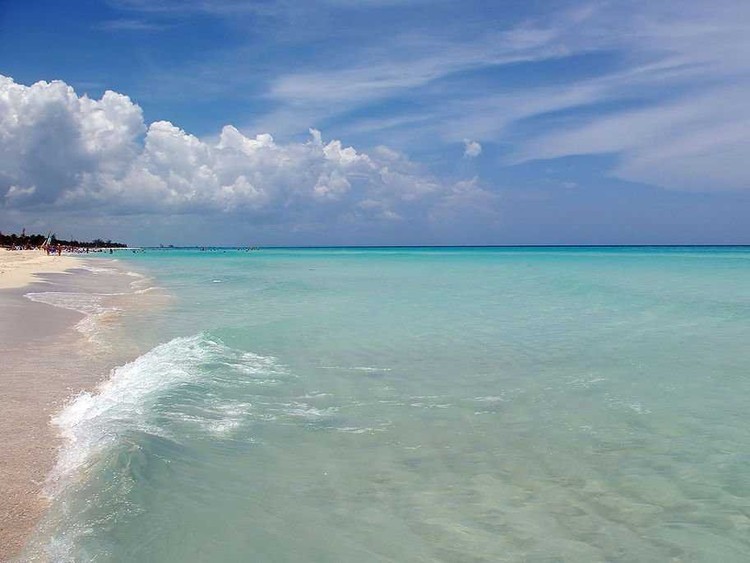 6,800 rubles per night.
Cuba is one of the most interesting places to visit in the Caribbean islands. Playa Paraiso beach is considered one of the best. There are 259 attractions and a moderate density of beaches, 0.34. "The Pearl of the Antilles" is distinguished by its striking views, rich history and culture, and unparalleled nightlife.
12th place. Montserrat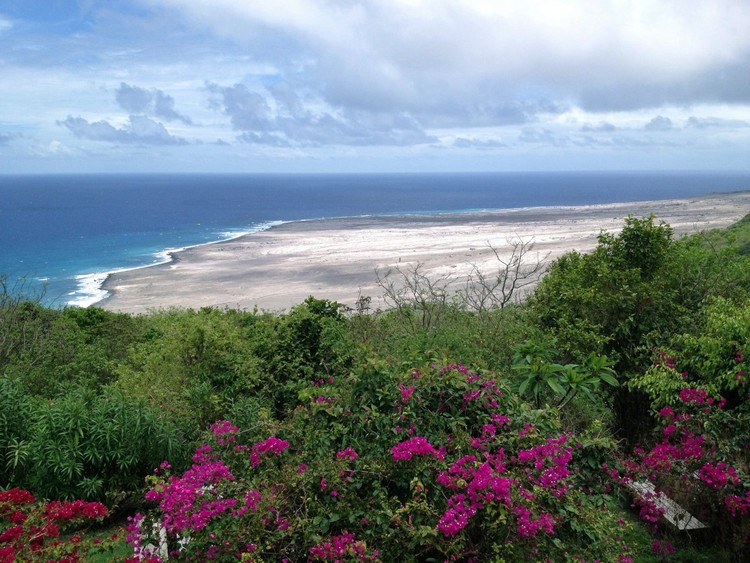 5,600 rubles per night.
The island of Montserrat offers rock climbing on volcanoes, exploring ruins, and sunbathing on pristine beaches, tiring of seeing all its 16 sights. The island has a moderate beach density score, 0.39, and the most affordable hotel room rates on this list.
11th place. Barbados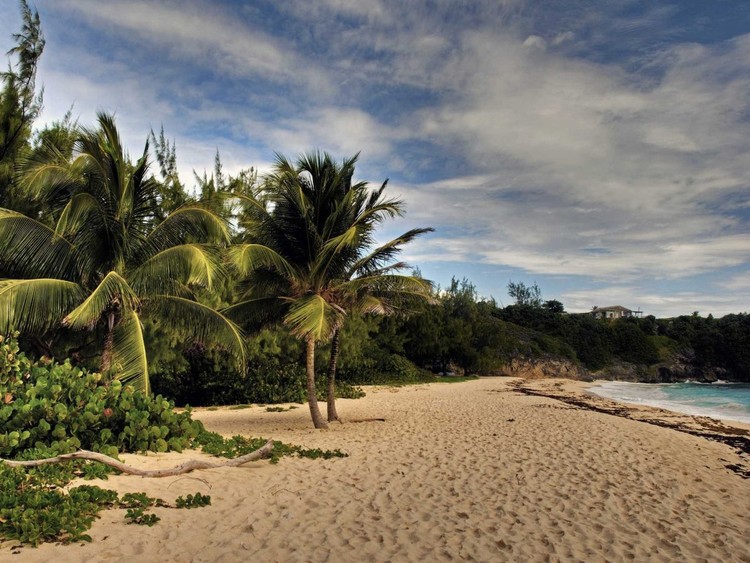 11,900 rubles per night.
There's nothing like an island breeze and a glass of rum punch on the beaches of Barbados. Beach density is moderate at 0.23. The 103 attractions include the calm enclosed waters of Carlisle Bay, lots of tropical gardens, and a 360-foot long cargo ship that can be viewed during a deep-sea dive.
10th place. U.S. Virgin Islands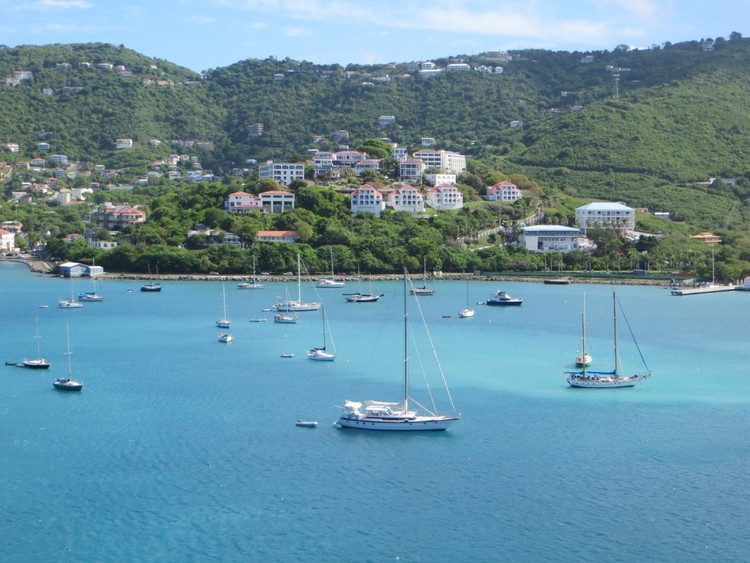 14,400 rubles per night.
This Caribbean archipelago consisting of the islands of St. Croix, St. John and St. Thomas is home to 185 attractions. Although the density of beaches on it is low, 0.1, the U.S. Virgin Islands boast two beaches that won the "Travelers' Choice": Trunk Bay and Magens Bay.
No. 9. Jamaica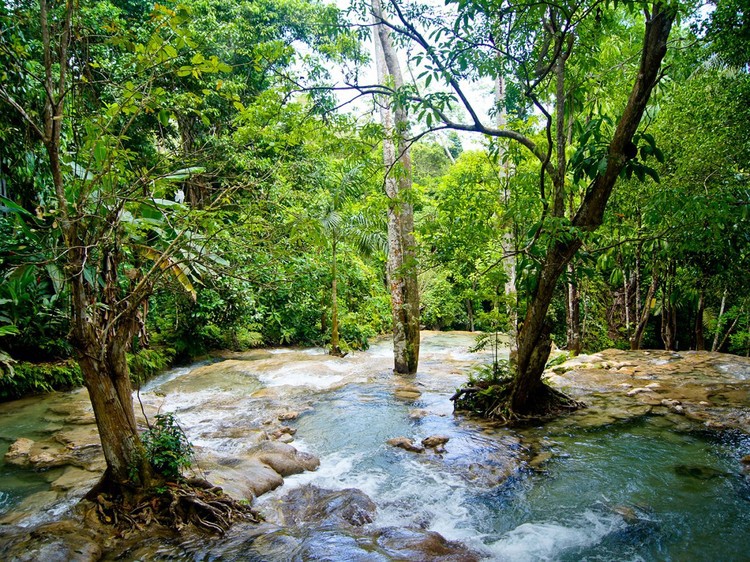 11,900 rubles per night.
Whether you want to get more adrenaline under the open sky or just chill under the palm trees, Jamaica suits everyone. Beach density is low, 0.09, but there are 164 attractions, including the Blue Mountains and the Bob Marley Museum.
8th place. St. Kitts and Nevis.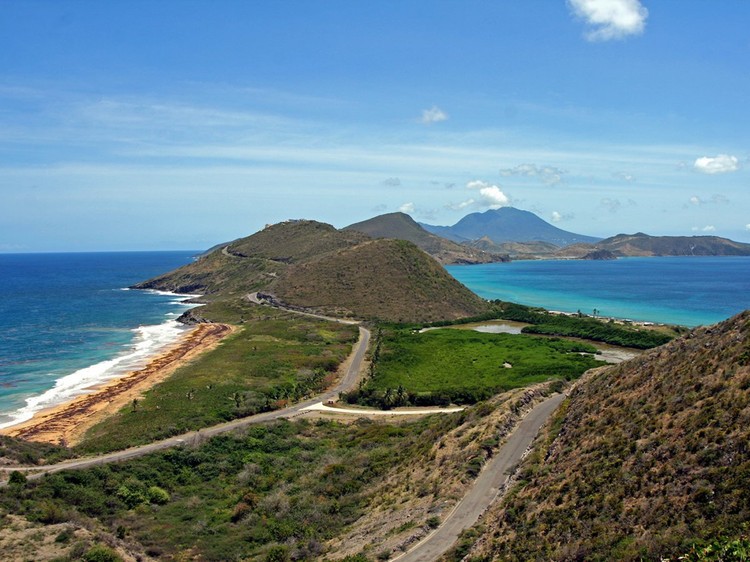 12,200 rubles per night.
The island pair of St. Kitts and Nevis has a high density of beaches, 0.52, here you can choose from 71 attractions. The secret gem of the Caribbean islands, this republic's 15.5-hectare Brimstone Hill Fortress and the Clay Villa Plantation House & Gardens are dizzyingly beautiful and historically interesting.
7th place. Cayman Islands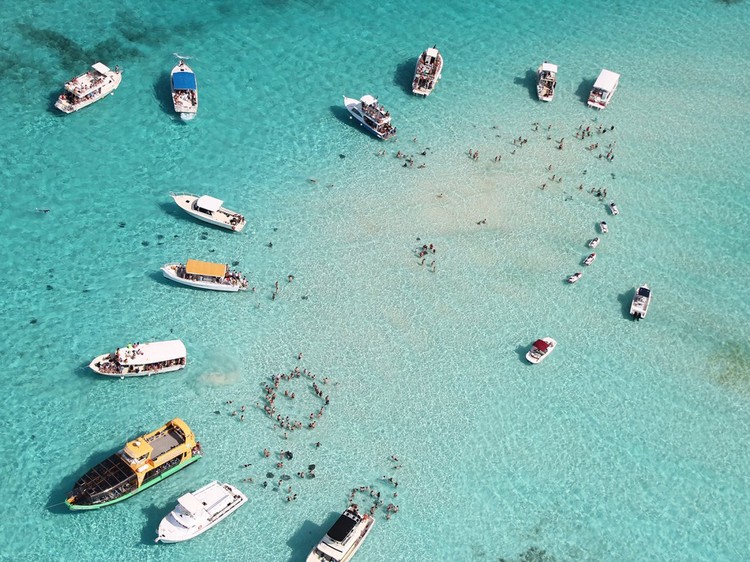 16,200 rubles per night.
Perhaps the Cayman Islands are best known for their offshore bank accounts, but there is much more. They include the islands of Grand Cayman, Cayman Brac and Little Cayman. The Caymans boast world-class diving, gourmet restaurants, and the world-famous Seven Mile Beach. There are 151 landmarks and a high beach density of 0.61.
6th place. Dominican Republic.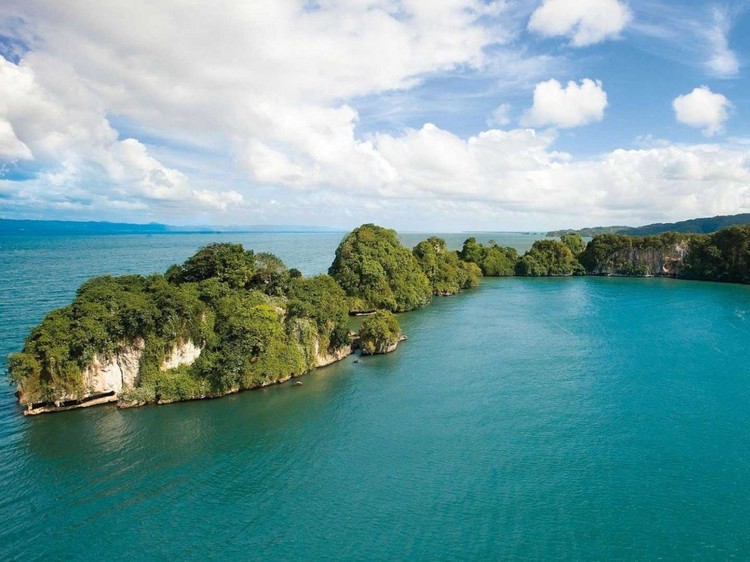 10,600 rubles per night. Although it has the lowest beach density on this list (0.03), the Dominican Republic leaves the other islands far behind due to the fact that it is easy to get here, as well as affordable room rates and 219 attractions. Bavaro Beach, Macau Beach, Paradise Island and mangroves all made the top 25 Caribbean beaches on TripAdvisor.
No. 5. Curaçao .
10,400 rubles per night.
Curacao is a favorite destination for serious divers. Less demanding beach lovers can enjoy its fine, sugar-like sands – the island ranks third in beach density on this list (0.82). Among the 61 attractions are the secluded cove of Kenepa Beach and the Curaçao Underwater Park.
No. 4. St. Maarten and St. Maarten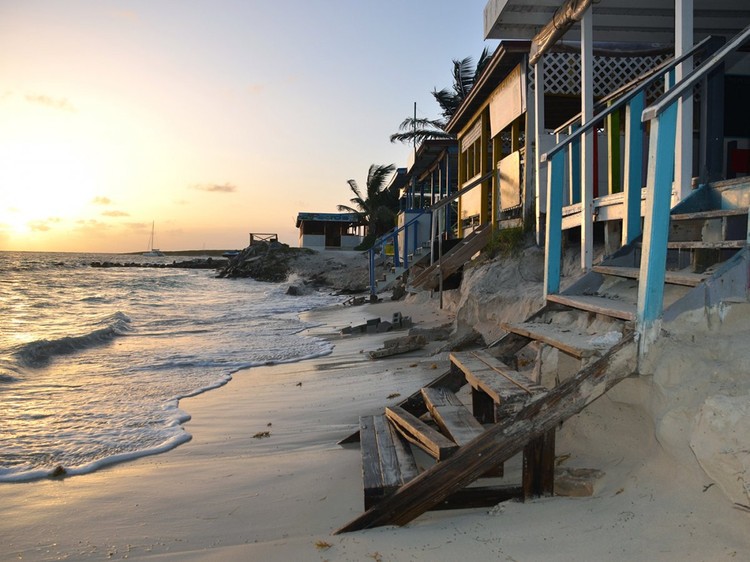 14,700 rubles per night.
A beautiful fusion of French and Dutch cultures, St. Maarten and St. Maarten are two different colonies on one island. They are not separated by border patrol and customs, at the service of tourists – the best of both countries, including 44 attractions for two. Beach density is very high, 1.09.
3rd place. St. Barthelemy .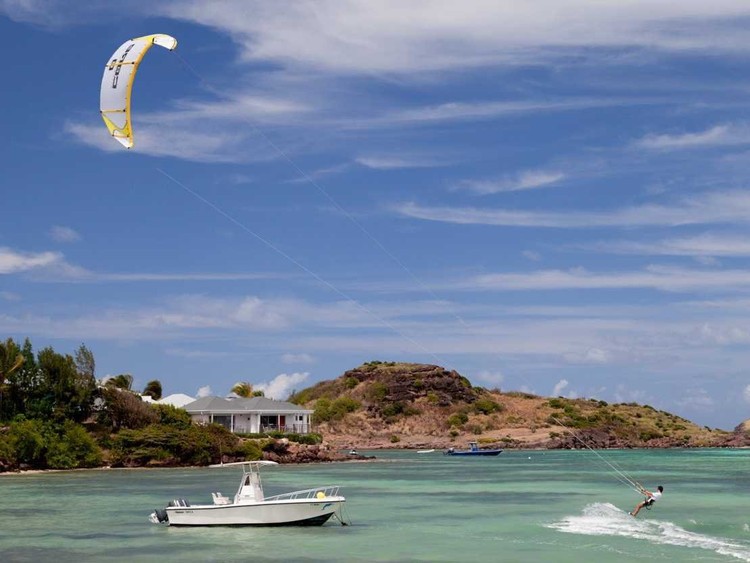 16,800 rubles per night.
This island is not the easiest to reach in terms of distance and prices, but the density of beaches on St. Barts is absurdly high at 1.52, indicating the complex winding coastline. St. Barts has 17 attractions, including the secluded sun-drenched beach of Anse de Gouverneur and the historic site of the first French settlement.
2nd place. Bahamas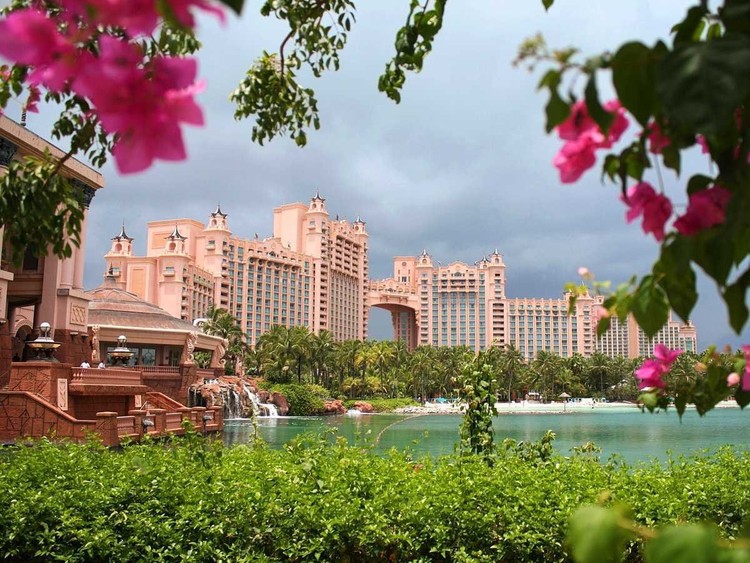 16,500 rubles per night.
The Bahamas, with a moderate density of beaches, 0.26, has more entertainment than anywhere else in the Caribbean islands. Pristine beaches of the chain of islands, golf, duty free shopping, casinos, nature parks and a total of 368 attractions – there is something for everyone. Be sure to visit the capital, Nassau, on New Providence Island.
1st place. Puerto Rico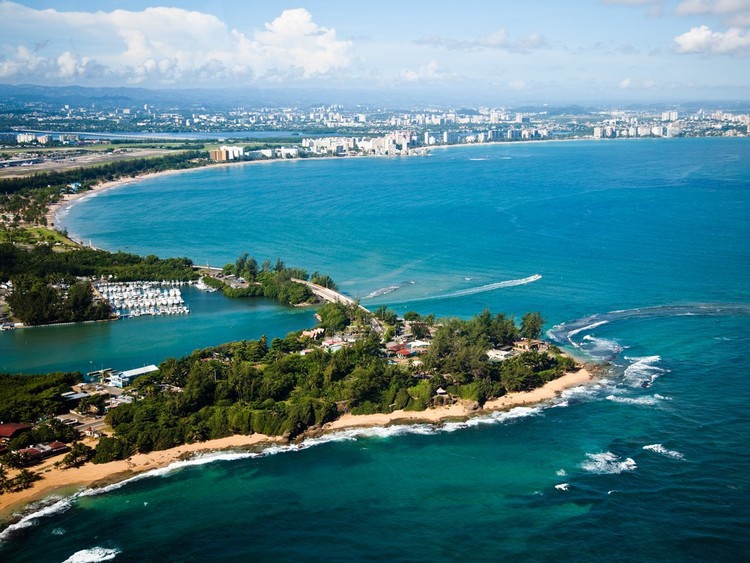 10 300 rubles per night.
The island of Puerto Rico is located in the blessed northeast of the Caribbean Sea. Without a doubt, it's the easiest to get to, which should make you happy because you'll want to come here again and again. You can choose from 348 attractions, including the Spanish Colonial District of San Juan and ziplining parks in the evergreen forests. Although the beach density is low, 0.04, Puerto Rico's Flamenco Beach is considered one of the best in the world.
10 Best Places to Vacation in the Caribbean Islands
Pirates and drug lords, tropical forests and dormant volcanoes, comfortable hotels and uninhabited islands – that's the Caribbean.
The five dozen islands, scattered between North and South America, are the territory of more than 30 nations.
In this cosmopolitan paradise must be visited at least once, especially since after the first visit here you will not want to rest anywhere else.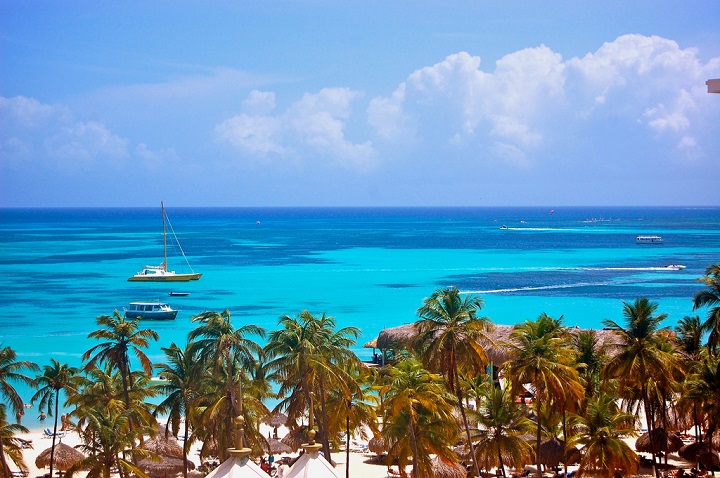 Well, those who are already seriously planning a vacation in the Caribbean Islands, it remains only to choose one of the top ten places and go to BiletyPlus.ru in search of the most economical tickets and accommodation options.
Holidays in Cuba are not cheap and can afford only a very wealthy people. In this case, the traveling youth believes that enough money to save up for a flight, and indeed on the island of freedom can live without money.
Holidays in Cuba are interesting to many and will appeal to people of all ages. Here you can enjoy the almost achieved communism, try the legendary rum and cigars, dance until morning on the beaches or explore the ancient monuments and museums. And, of course, diving, snorkeling, white-water yacht rides and other water activities.
A plus is the fact that the Russians do not need a visa to Cuba.
Haiti
Lurking between Cuba and Puerto Rico is a small state of Haiti. The island of the same name, where it is located, is known for the fact that it alone has two capitals at the same time.
The island originated from a cooled volcano, so its topography is very unusual. Rugged rocky shores with hundreds of tiny bays dispose to a secluded vacation, and the many fast rivers promise an unforgettable rafting.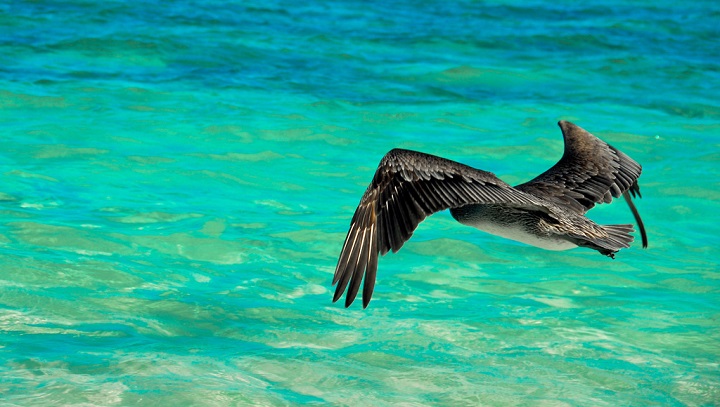 However, even if you do not like extreme sports, Haiti can give you a good dose of adrenaline, because earthquakes are not uncommon here.
Jamaica
Another visa-free state for Russians is Jamaica. Island of reggae, freedom and legal drugs with each year is gaining popularity among our compatriots. It is understandable – such a relaxed holiday is not to be found on all the Caribbean islands, and the friendly population is always ready to share the positive.
If you want not only relaxation, but also excursions, visit the Bob Marley House Museum, go to Duns River Falls and rafting on a bamboo raft.
Puerto Rico
A small rocky island surrounded by many uninhabited islets is also a great vacation destination. Puerto Rico is most interesting to those who appreciate privacy, inexpensive hotels and beautiful nature. Here is a practice of renting boats, so if you get tired of socializing, rent a boat and go to any of the neighboring islands – 90% of them are uninhabited.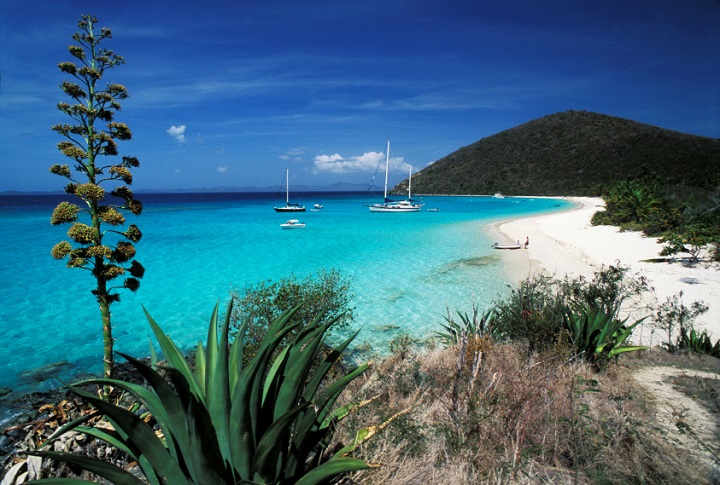 There are no predators, so the only thing you should be wary of on your voyages are the tiny koki frogs. They are so small that it is almost impossible to see them, but the sounds they make can deafen a person.
Barbados
An ideal place for diving and water skiing is Barbados. The white sandy beaches, rainforests, loud parties until dawn and quality service will turn your vacation here into a continuous fairy tale.
By the way, nudism and toplessness are forbidden in conservative Barbados – strict British traditions speak for themselves. Otherwise, everything is fine here. The island is recommended for families with children, because unlike most Caribbean islands, Barbados has enough museums, excursions and pirate attractions.
Tortuga
The island, which resembles a giant sea turtle, has been the center of piracy for centuries. Rum flowed like a river, everything you could get from the sea was traded here, and three centuries later the legendary Pirates of the Caribbean was filmed.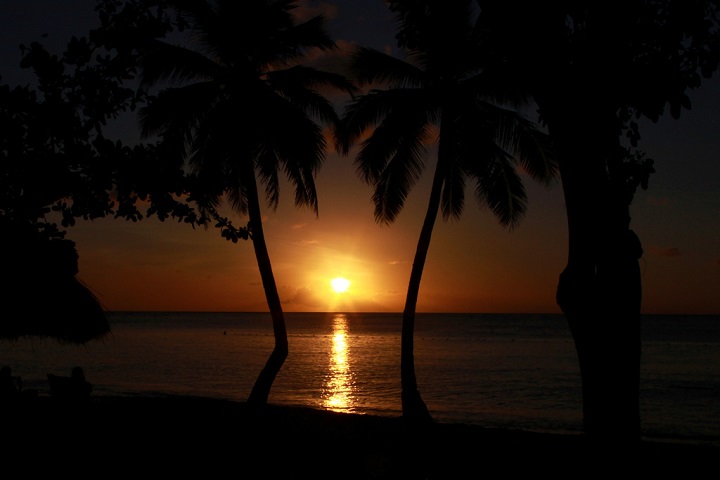 Tortuga is completely safe now, but you can still find the Jolly Roger in every part of the island. Cafes, hotels, clubs, yachts, and even laundromats here are decorated in pirate style to attract tourists.
Trinidad and Tobago
The tiny state, spread over seven islands, is an option for those who dream of unspoiled nature and are supporters of ecotourism. Almost all year on the islands is peace and quiet, you can hear only the rustle of the surf and the singing of tropical birds.
However, in March, everything changes, because it's time for carnival. There's song and dance, 24-hour rhythms, and a festive ambiance during the carnival days.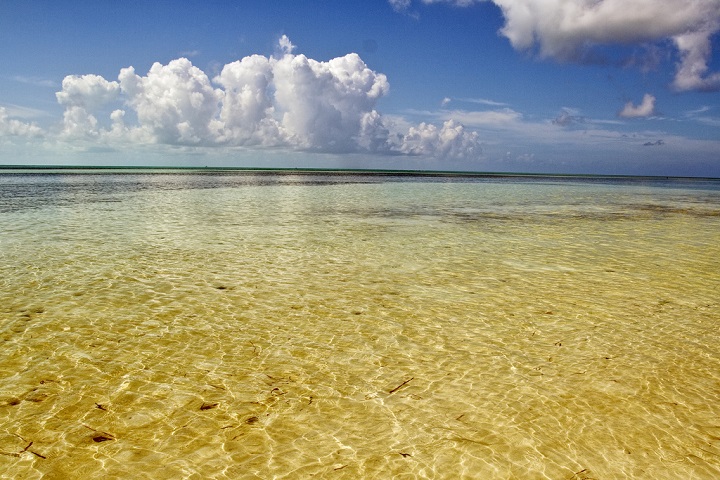 But during Easter week, head to Tobago Island. Here, a unique goat race takes place, a process that is both gambling and incredibly fun.
Grenada
Grenada is the calmest island in the Caribbean. Endless beaches, hotels for all tastes and wallets, very democratic prices and incredibly low crime rate make it a pleasant place for a quiet vacation.
Entertainment is not much, but plenty of excursions to the woods, rafting on the fast rivers and secluded beaches with golden sand. If you don't mind renting a car, you can see the whole island in a week.
Antigua and Barbuda
This state consists of only three islands, but each is worth a visit. The largest, Antigua, has 365 beaches, all the hotels, restaurants, bars and the main city infrastructure.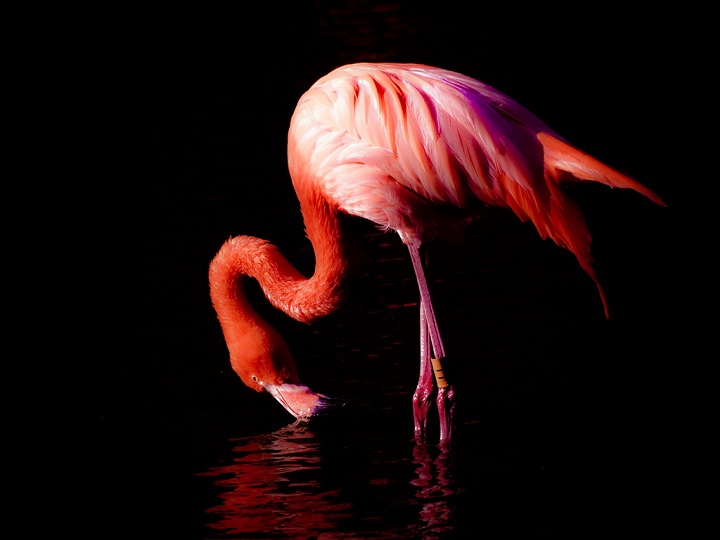 Barbuda, an island of coral origin, has all the conditions for diving. Dozens of boats sail there every day, and tourists from all over the world dive into the bright underwater world.
Well, on the uninhabited island of Redonda is a park. There is no long excursion to it, because the area of the island is only one square kilometer. However, it is still beautiful, and it is worth admiring.
Dominican Republic .
Antique buildings, luxurious carnivals, beautiful girls and ever-increasing prices – welcome to the Dominican Republic. The popularity of this destination is also growing day by day, and to book tours there start six months in advance.
All the attractions are concentrated in Santo Domingo, and the remaining areas please the beaches, rainforests, bright colors and a million activities.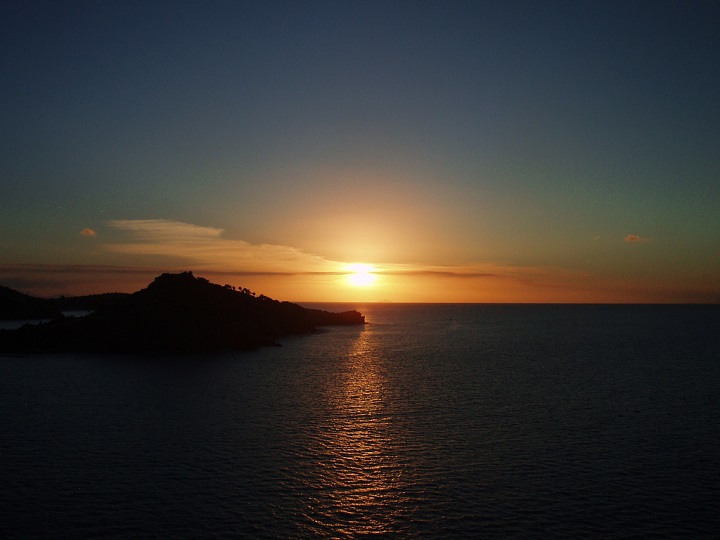 Proponents of active recreation can choose from a dozen water sports, hiking and horseback riding and a variety of extreme activities. Well, those who came to relax, can safely enjoy the purity of white sand and quality beach service.
Whether you like secluded bays or bustling beaches is up to you. But what the Caribbean is good at is that it can cater to all tastes. Well, if this trip seems too expensive, visit BiletyPlus.ru and see otherwise.
Become an author! Spread the word about interesting events and facts. Share the hot news. Send your article by e-mail and after moderation it will be placed on our portal.